Good Afternoon Senior Students and Parents/Guardians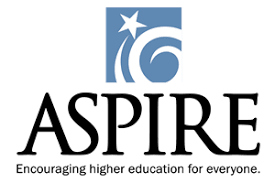 ,
My name is Sandie Smith and I am an ASPIRE mentor at Elmira High School.  I have volunteered for 16 years at the High School, helping Seniors do FAFSA, OSAC, Scholarships and College Admissions along with helping stay on track with the colleges of choice.  This year I will be continuing helping Seniors, but I am now an employee of Fern Ridge School District.
I worked with the Class of 2020 and as you all know, the last part of the year, there were no students in the building so everything was done by phone, zoom or email.  I was able to continue assisting the Seniors through the end of the school year and it was very successful.
Due to the changes this year with Covid-19, I'm having to do things a little differently.  In the past, ASPIRE had a table set up during registration for students to fill out an ASPIRE form and that is how I got my list of seniors who were reaching out for my assistance.  Well today I would like to reach out and see who would like to be a part of ASPIRE/HELP with you going forward after High School.  I will be attempting to call each of you as well.  If you are ready to get started fill out a PERMISSION FORM. You can scan and email the completed form back to me, or drop it off at the EHS front office.
If you are aware of who I am and what I do and you are interested in being a part of my team, please email me and let me know.  Sandieevo@aol.com. Please include your first and last name in the email.  If you would like to include a phone number that works best for you, please include that as well.
UPDATE:  Sandie is now an employee of the school district so we would ask that you use her Fern Ridge email address to communicate with her.  ssmith@fernridge.k12.or.us  In addition we encourage you to use your personal email address when you communicate with her as this is the email address you will need to use when applying for college.  Your Fern Ridge account will expire when you graduate.
I look forward to working with the class of 2021.  We can do this.
Aspire Mentor
Sandie Smith