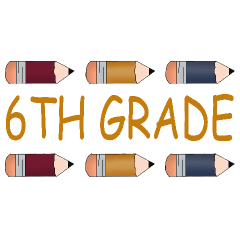 6th Grade Parents
1.  Outdoor School Day Camp will be May 4th thru May 7th, essentially Tuesday thru Friday next week.
2. All students who returned their permission slip should plan on attending all four days- regardless of whether they are A or B or Options students.
3. Students not riding the school bus to school should be at school by 8:20.
4. Backpacks are required. Students will be carrying their lunches, supplies, etc. with them all day.
5. If you are sending your child with snacks or lunch, please remember Camp Wilani has a No Nuts policy.
6. Students also cannot bring any electronic device including cameras, cell phones, etc.
7. Dress for the weather. Layers recommended.
8. Masks and social distancing at all times.
9. Any medication that your child needs must be checked in with the school office.  This includes over the counter medication that needs to be in an unopened bottle/package. Students cannot carry medication with them.
10. We are scheduled to return each day at the very end of the school day (3:00)- just in time to catch the buses home.
11. No candy or soda pop allowed at camp.
12. Students will be doing a lot of hiking and physical activity all four days. They should get plenty of sleep that week.
12. We want all sixth grade students going to have a fun and safe time. Please remind your child of the importance of following camp rules and the directions of the adults in charge.
For more information, please refer to the link below.
FRMS 2021 Covid ODS Camper Forms & Information