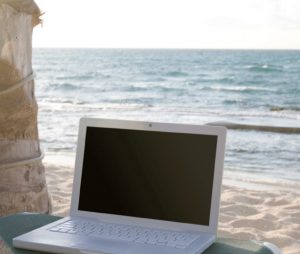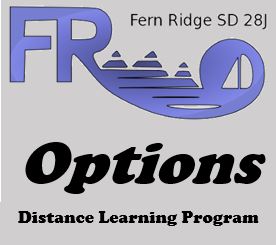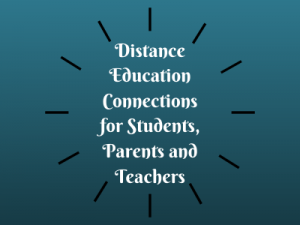 Options Staff
Forrest Cooper, Options Program Director and Secondary Coordinator/Teacher

Mr. Cooper has been in the classroom for thirty years, teaching over 45 different classes at the high school level, mostly math, social studies and computer classes. A graduate of Crook County High School in Prineville, Oregon, Mr. Cooper appreciates the small town feel of the Fern Ridge area and enjoys interacting with students, parents and teachers alike. Mr. Cooper has a Masters in Math Education from Portland State University and a Bachelor's in Marketing from the University of Oregon. Go Ducks!

Mari Jones, Elementary Curriculum Coordinator/Teacher

Mrs. Jones knows that the heart of teaching is to develop relationships and inspire students to be creative curious thinkers and problem solvers. For over thirty years in the Fern Ridge School District she has retained her passion for teaching and learning. Specializing in reading, her vast experience has been with young learners, but she enjoys teaching all subjects and has taught students from preschool through adults. She is excited to be a part of developing the new Options online learning program and working with students and their families.

Emilee Russell, Elementary Teacher

Hello! My name is Ms. Russell and I am so excited to join the Options team as an elementary teacher! I graduated from Western Oregon University with a degree in early childhood and elementary education. In my spare time, I love to read, do crafts, and snow ski! This will be my first year teaching, but I am no stranger to the district— I was a student in the district, then later an Instructional Assistant for two years. There is no place like home!

Ruth Lewis, Elementary Teacher

Ms. Lewis has been teaching for 12 years. Before joining the Options Program, Ms. Lewis spent 10 years in the Fern Ridge District teaching 3rd and 4th grades at Elmira Elementary School. She was born in San Francisco, California, but spent much of her childhood moving to different states across the U.S. such as Arkansas, West Virginia, Michigan and Minnesota. Before pursuing a career as a teacher, Ruth Lewis worked as a field biologist in which she studied and surveyed humpback whales, bald eagles, and western pond turtles among other species of animals and plants . She enjoys backpacking, hiking, biking, gardening, traveling, reading, cooking and spending time with her family and her dog, Poppy. She is married to Mark Jaeger and they have a daughter, Leah, who is also a recent graduate of Oregon State University. Ms. Lewis now calls Oregon home, after living here for 20 years. She has her B.S. in Zoology from Oregon State University in 1995, and an M.A. in Teaching from Pacific University in 2008.

Emilee Brink, Instructional Assistant

"Miss Emilee" has been an employee with the Fern Ridge School District since fall of 2019 as an Instructional Assistant and starter of Sprouts! Elmira Elementary School's gardening enrichment program. Before working at Fern Ridge she interned for a year with School Garden Club which planted garden boxes for K-12th grades around the Bethel 4J District, combining education and nature into one fun activity.
Emilee is a University of Oregon Graduate minoring in Old English and is currently enrolled through WGU, getting her Masters in English Education. She one day hopes to inspire her students to strive to be diverse readers and creative writers.
When Emilee is not studying she is training for the next marathon, packing for a camping weekend or relaxing with her pug Stout. Taking vacations to Disneyland and Disney World might be one hobby but gardening and studying nutrition is her favorite way to unwind.

Elementary Instructional Assistant/Secondary Media Specialist:

Elementary Instructional Assistants:
6-8 Teachers:
EHS Teachers:
Attendance/Media Specialist:

Jon Guldager, Part-time Options for secondary education, Career & CTE Director

A graduate of Elmira High School, Mr. Guldager obtained his Bachelor's Degree in History from Linfield University while playing college baseball for the Wildcats. Later, Mr. Guldager earned his Masters in Education from Western Oregon University.

Mr. Guldager enters his 30th year teaching in the Fern Ridge School District and this will be his 32nd year coaching high school athletics. After a few years as a substitute teacher and starting up the alternative Ed. Program, he spent 25 years as a social studies teacher at the high school while coaching various sports. Three years ago he transitioned into a new role as the School Success and Career Technical Education (CTE) director for the district. His new responsibilities are focused around: dropout prevention, 9th grade on track to graduate, coordinating the CTE programs, and assisting with Options registration and student wellness.