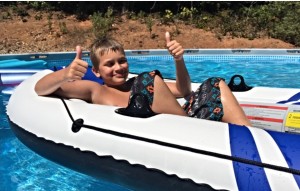 The N.E.W. PTA is sponsoring an exciting surprised filled 5K Fun Run and a 1 Mile Walk/Run for everyone who likes to laugh and have a good time….This event is on September 26th at Richardson Park!!!!!!!  9:00 in the morning is the start time so don't be late!   The proceeds from this event will benefit the projects and many creative activities held at Elmira Elementary School.
If you're interested (and who wouldn't be) please join us for the fun, water balloons and dunk tanks at Richardson Park, Saturday September 26, 2015, at 9:00 a.m.
The forms to use to register are attached through the link below.
This is a guarantee of  fun for the entire family.   End the summer and start the school year off right with a run and a ton  of laughs!  Elmira Elementary is a place where great things happen!