Lane County Public Works wants to be sure that parents have a voice in potential herbicide use near school bus stops. You can enroll your child's bus stop into the No Spray Area program by filling out a short form available on the Lane County website at www.lanecounty.org/vegetation or by calling 541-682-8521 to request a paper application.
Lane County Public Works Letter to  Parents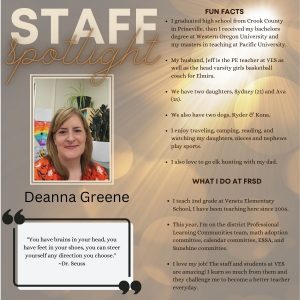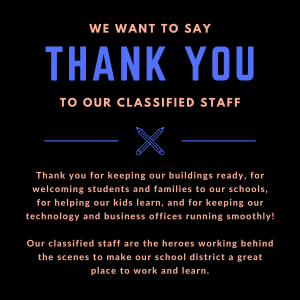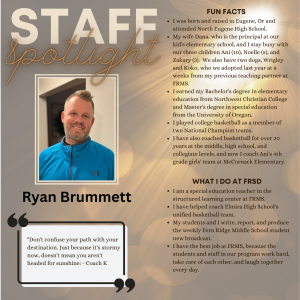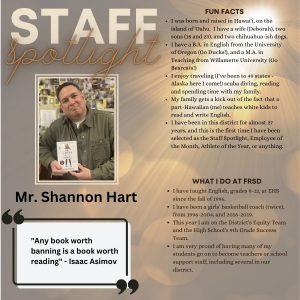 Tuesday, September 6th, the school year begins here in Fern Ridge, and we are excited to see students back in the buildings!
With the return of school days, we also have the return of traffic congestion, especially at the beginning of the year when students are learning their new bus routes, pick up & drop off time, and bus procedures, not to mention while parents are learning and remembering parking lot procedures!
School buses are picking up their passengers, kids on bikes are hurrying to get to school, and harried parents are running behind due to the inevitabilities of life and trying to drop off their kids before work.  It's never more important for drivers to slow down and pay attention than when kids are present, ESPECIALLY at the beginning of the year when it is new for many.
Please remember:
Slow down in the school zones.
Know the drop-off and pick-up procedures at your school.  If you have questions, call the school!
If you have the ability to carpool, it REALLY helps AM congestion.
Be extra alert when you encounter a school bus on the road.
Thank you for your help in ensuring all of our students are safe!
Gary Carpenter, Superintendent, FRSD 28J
Elmira High School offers career and technical programs to all students in the following program areas:
Programs:
Manufacturing Technology: Includes Intro to Welding, Welding II, Welding III, Welding IV, Independent Study, and Work Experience.
Manufacturing Construction: Includes Intro to Carpentry, Carpentry II, Carpentry III, Carpentry IV, Independent Study, and Work Experience.
Intro Film and Television
Advanced Film and Television
Intro to Motion Graphics
Advanced to Motion Graphics
Elmira High School does not discriminate in any programs or activities on the basis of race, color, religion, sex, sexual orientation, gender identity, national origin, marital status, age or disability.
Admission in the specific courses is determined by grade level, and in some cases, completion of prerequisite courses.  Lack of English language proficiency will not be a barrier to admission and participation in career and technical education programs. For more information about career and technical programs and admissions criteria, contact Rick Gardner, High School Principal at (541) 935-8200 ext. 2201 or Jon Guldager, career technical education coordinator at (541) 935-8200 ext. 2203.
The following people have been designated to handle questions and complaints of alleged discrimination:
Title IX Coordinator:  Michelle Marshall
88834 Territorial Road, Elmira OR 97437
541-935-8222 Ext:  1220
mmarshall@fernridge.k12.or.us
Section 504 Coordinator:  Brian Brands
24936 Fir Grove Lane, Elmira Or 97437
541-935-8200 Ext 1301
bbrands@fernridge.k12.or.us
ADA Title II Coordinator:  Gary Carpenter
88834 Territorial Road, Elmira OR 97437
541-935-2253 Ext 1201
gcarpenter@fernridge.k12.or.us