Earlier today, the district closed on the sale of 22 million in bonds.  The District sold the bonds to refinance its outstanding 2014 General Obligation Bonds on October 7th,  and it went exceptionally well.  The district pursued this option due to the current 10 year treasury rates that made it advantageous for our taxpayers.
Overall, the District locked in savings of $1.3 million on a present value basis and over $1.57 million over the remaining duration of the 2014 bonds, by locking in a new borrowing rate of 2.27%.  This rate was in contrast to the average coupon borrowing rate of 5% on the bonds being refinanced.  The bonds were extremely popular with bond buyers – in fact, at the end of the order period there was $123 million in orders, even though the District was only selling $22 million!  As a result, the underwriter, Piper Sandler, was able to reduce the interest rates from the original offering levels.
The high demand among investors was in large part due to the strong credit rating of the District, a level of "A1" from Moody's Investor's Service.  In their rating write-up, Moody's specifically cited the District's solid financial position.
For the next three years, our bond rate is expected to be at the $2.19/$100,000 level (what was promoted when our last bond was passed in 2014) Following that, the rate for area taxpayers is predicted to drop below the $1.65 level through the duration of the debt.  Below is a chart depicting this transaction, and the savings to local taxpayers.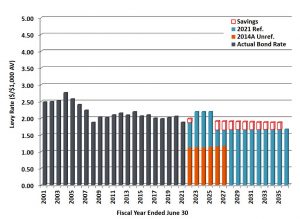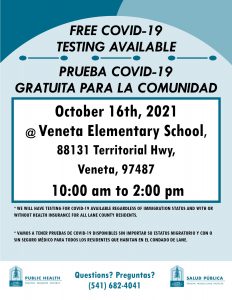 There has been a recent increase in the number of COVID-19 cases in our student population.  As our goal is to keep kids at school for in-person learning, we have partnered with Lane County Public Health to offer a free "DRIVE-THROUGH" testing clinic this Saturday 10/16 from 10-2 in the Veneta Elementary School parking lot.   
As the seasons change many of our students are coming down with 'mild symptoms' like runny noses, coughs, and sore throats.  These can be symptoms of a 'regular cold' and can sometimes also be symptoms of COVID-19.   We experienced students coming to school with minor symptoms for several days then ended up being COVID-19 positive this week. We'd like you to take the opportunity to do a free drive-through test this weekend if you or your child are having any cold-like symptoms or have been around anyone who has been sick.   This clinic will also be available for anyone who is NOT having symptoms but would like to be tested "just to be sure". 
Anyone in the community can go to this clinic. The test is a swab in the nostril and the results will be called to you in 3-5 days. There are no insurance or ID requirements to get tested. 
I am so sorry to tell you all that one of our students, Corbin Sexton, has died. Our thoughts and sympathies are with his family and friends.
All of the students were given the news of the death by their teacher in first period this morning. I have included a copy of the announcement that was read to them.
The manner of death was suicide. Suicide is a very complicated act. Although we may never know why Corbin ended his life, we do know that suicide has multiple causes. In some cases, a mental health condition is part of it. But these conditions are treatable. It's really important if you or your child are not feeling well in any way to reach out for help. Suicide is preventable and there are resources in our community support your child and family. I am including some information that may be helpful to you in discussing suicide with your child.
Members of our Crisis Response Team are available to meet with students individually and in groups today as well as over the coming days and weeks. Please contact the school office if you feel your child is in need of additional assistance. Note that children who have serious thoughts of suicide already may be at greater risk due to exposure to the suicide of a peer. If you or your child needs help right away, call the National Suicide Prevention Lifeline at 1-800-273-TALK (8255), the Lane County Child and Adolescent Crisis Line at 541-689-3111, call 911, or take your child to the nearest crisis center or emergency department.
It is safe and healthy to talk to your child about suicide and grief, while these conversations may be uncomfortable they can also be lifesaving.
Information about the funeral service will be made available as soon as we have it. If your child wishes to attend, we strongly encourage you to accompany him or her to the service. If the funeral is scheduled during school hours, students who wish to attend will need parental permission to be released from school.
If you have any questions or concerns, please do not hesitate to contact me or one of the school mental health professionals. We can be reached by calling 541-935-8200.
Sincerely,
Rick Gardner
Principal
Elmira High School
 Soctober with Mid Lane Cares
Bring a donation of new socks to Orchid Health for the Soctober sock drive.  For each pair of socks you donate, you'll receive a raffle ticket for a chance to win a gift card.
Socks can be dropped off in the office of the Orchid Health Clinic located at 24934 Fir Grove (near Elmira High School)
All donations stay in our community!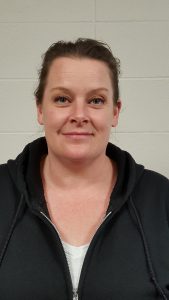 Congratulations to Jaime Weaver, our FRSD October Employee of the Month!
Jaime has been an invaluable member of our Fern Ridge staff since January of 2011.  She is an integral part of the Special Education department at Veneta Elementary and is responsible for scheduling all of the meetings between parents and the Special Education teachers, the Speech-Language Pathologist, and our Behavior Specialist!  In addition to helping all of these staff, she also keeps our school safety maps updated and helps out where ever there is a need at the school.
Once her school day is over, she stays and works at Fern Ridge Child Development Center taking care of Veneta Elementary and Elmira Elementary students in afterschool program.  When she isn't busy assisting staff and taking care of kids, Jaime enjoys fishing, travel, gardening and spending time with her family.  Jaime's two sons have both attended school in Fern Ridge.
Thank you Jaime for always keeping our Special Education staff organized and for taking such good care of all our students!
The American Rescue Plan Act, 2021 (ARP Act or ARPA) provides an additional $122 billion for the Elementary and Secondary School Emergency Relief Fund III (ESSER III or ARP ESSER). $1.1 billion will be awarded to Oregon. ESSER III Grants will be awarded to local education associations in the proportion they received funds under Part A of Title I of the Elementary and Secondary Education Act (ESEA) in fiscal year 2020. ESSER III Fund grants can be used to reimburse eligible expenses incurred between March 13, 2020 and September 30, 2024.
The process and paperwork for engagement, allocation, and budgeting is important work. There are a number of requirements and factors that have to be considered when working with a team to decide what will be funded.
ESSER III Overarching Outcome:
Address student needs arising from the coronavirus pandemic and/or to emerge stronger post-pandemic, which may include reopening schools safely, sustaining their safe operation, and addressing students' social, emotional, and mental health.
FRSD Proposed Activities:
Additional Staffing to support District Initiatives

Software and Curriculum

Support for covering student fees and dues

Afterschool Programming Opportunities

Expand Summer Programming K-12 through the Summer of 2024

Targeted Professional Development (Professional Learning Communities, Essential Standards, Equity, Response to Intervention)

Stipends/Overtime Hours/Extra Duty

Student Supports and Incentives

Personal Protective Equipment (PPE)
FRSD Ongoing Engagement Opportunities:
Monthly Q and A

Public Input at Board Meetings

Building ESSA teams

District Key Communicators 

Ongoing opportunity to call or email Director of K-12 Programs: 

mmarshall@fernridge.k12.or.us 541-935-2253

Engagement Surveys

Informational posts and updates to District website

Targeted outreach via phone, home visits, etc.
Any student, parent, and/or community feedback on this work is appreciated. Please feel free to share public comments with Michelle Smith, msmith@fernridge.k12.or.us, to be read at FRSD School Board Oct. 18th or email Michelle Marshall directly at mmarshall@fernridge.k12.or.us.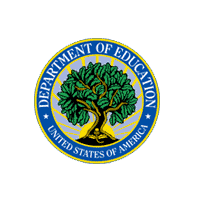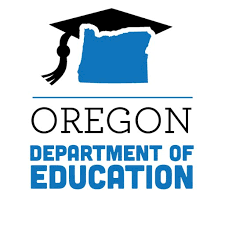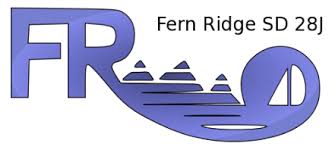 Today, October 11th, is the first Indigenous Peoples' Day celebrated in Oregon. Oregon lawmakers voted to make Oregon the 11th state to officially recognize this day. Oregon is home to nine federally recognized Indian tribes, seven of them have designated reservation land.  The day is intended to recognize and honor the contributions that Indigenous and Native peoples have made to the state's history and culture.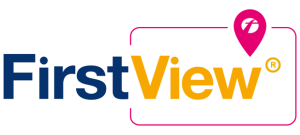 FRSD Parents,
On Monday, September 27th, the district launched "FirstView," a  new bus tracking and parent communications app for your smartphone or desktop at Elmira Elementary.  This launch has gone well, and students at VES and FRMS will be coming home with a flyer regarding this resource, tomorrow. It is available for EHS students as well.
The flyer will come home on a green piece of paper that describes this service, and how parents can access it.  It allows parents to track their students bus "live," as well as have the ability to receive bus proximity notifications and custom alerts and messages.
You can visit the FRSD Transportation website for additional information, as well as links to copies of the information that is on the flyer,  at:  https://www.fernridge.k12.or.us/transportation-services/
We've created a couple graphs that show the number of staff and students currently in isolation (COVID-19 positive), currently in quarantine (a close contact of a positive), as well as the number of staff and students attending school/work every day.
The document shows district-wide data, not data specific to a particular school.  You can access the link by clicking on the top left tab of the FRSD website titled:  "2021-22 School Year". The graphs are the first link on the top of that page.  The direct link is here: COVID-19 Cases in FRSD (updated each Monday).  We hope this data is helpful to our families in the weeks to come.
Join us on Thursday, September 23 from 6:00-7:00 pm to learn more about the what it's like to work in the Fern Ridge School District!