mcook
Check out the new 2020-2021 School Year Information Page on the Fern Ridge Website  (located at the far right of the navigation tabs in red).  It is a work in progress, but in the coming weeks lots of information will be located in this one location for families.
Here you will find the weekly recordings of the community Q and A sessions with Superintendent Carpenter along with information on the paths available to FRSD families and many other links to resources and information.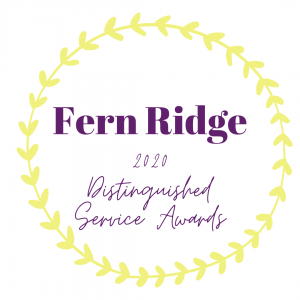 Due to the circumstances this spring, our community was unable to come together to celebrate the annual distinguished service awards.
We would like to take this opportunity now to recognize our staff and students who received a 2020 Fern Ridge Distinguished Service Award:
Volunteer of the Year ~ Tory Macklin
Classified of the Year ~  Laurie Ruell
Twinkle A. Morton Educator of the Year ~ Forrest Cooper
Administrator of the Year ~  Michelle Marshall
Community Builder ~ Ethan Yost
                                                                           Emerging Future First Citizen ~ Madison Wisner
                                                                   Future First Citizen ~ Jackson Dube
This week schools are accepting Chromebooks, textbooks, and library book returns from students and families.  If you have materials to return but are unable to make it to the schools during the listed times please contact your school office directly to make other arrangements.  Our staff will continue to observe social distancing protocols as materials are returned.  Thank you and have a wonderful summer!
Elmira High School (541) 935-8200
Wednesday, June 10th – Friday, June 12th from 8:00 am to 2:30 pm
Fern Ridge Middle School (541) 935-8230
Monday, June 8th – Tuesday, June 9th from 8:00 am to 2:30 pm
Elmira Elementary School (541) 935-8214
Monday, June 8th from 10:00 am to 12:30 pm and 1:00 pm to 3:00 pm in the bus loop.
Tuesday, June 9th to Friday, June 19th from 8:00 am to 2:30 pm
Veneta Elementary School (541) 935-8225
Monday, June 8th from 10:00 am to 12:30 pm and 1:00 pm to 3:00 pm in the bus loop.
Tuesday, June 9th to Friday, June 19th from 8:00 am to 2:30 pm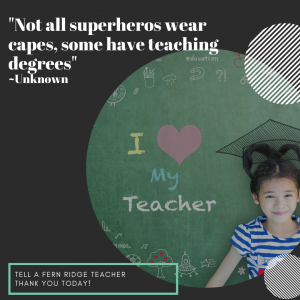 May 4 to May 8 is the week set aside to recognize teachers for the extraordinary work they do with our students.
Great teachers do more than teach reading, writing, and math.  They help set our children up for success in life.  Whether students enter into a trade, go to college, or jump into a career, they are more prepared for life because of the teachers who guided and supported them along the way.
Even when faced with the incredible task of educating students virtually on a moment's notice, our Fern Ridge teachers have shown they are dedicated to their students, no matter the circumstances.
Now more then ever we want to recognize the teachers who step into the lives of their students and make a positive impact.  Please join me by thanking all of our Fern Ridge teaching staff!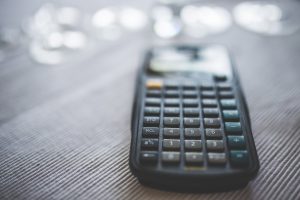 The Fern Ridge School District will hold a budget committee meeting tonight, April 21, 2020 at 6:30pm.
In response to the current health emergency resulting from the COVID-19 pandemic, the District facilities are closed to the public and meetings are being held virtually.
The budge committee meeting will be held on google meets and can be accessed by dialing: 1 317-743-0371 and entering pin 644 536 156 followed by the #sign.  The agenda and meeting materials have been published.  Please click here to access the packet in Boardbook.
If you have any questions please contact the district office at 541-935-2253 ext 1203.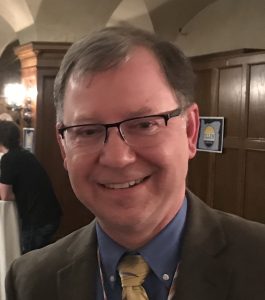 Despite these challenging days, we want to recognize Forrest Cooper for his outstanding contributions to our district!  Mr. Cooper has been an employee since August of 1995.  He and his wife Sherry have two sons, Ian and Jeremy.  Both Sherry and Ian are instructional assistants at Fern Ridge Middle School.  Jeremy is a recent Oregon State University graduate.
Mr. Cooper cheers on the Oregon Ducks, enjoys playing guitar/singing, outdoor activities, remodeling, hunting, steak dinners, gospel fellowship, and almost any kind of pie!  However, he is not a fan of cold, wet winters or virtual meetings.
This year, he teaches six different classes, including two advance placement courses in math, social studies, and computer technology.  He serves as a local officer in the teacher's association and also dedicates 20 hours a week as the state board regional officer for the Oregon Education Association.
When asked what he enjoys the most about his job and he said, "the kids, always the kids in my classroom, and I miss them right now!"  He also appreciates the dedicated staff he works with and the district leadership team.  "We work well together because we all understand that our first priority is educating and nurturing the kids in our community."
Mr. Cooper is a leader both in and out of the classroom.  He brings many gifts and talents to our Fern Ridge community and we want to thank him for his many years of dedication.
School offices will be open this afternoon from 1:00 to 4:00 today for parents or students who need to come pick up a personal item from a classroom or locker.
Feel free to email your building administrator if you need to make other arrangements to pick up an item.  Please do not come to the school if you are not feeling well or have any symptoms of an illness.
Lisa Leatham – Veneta Elementary – lleatham@fernridge.k12.or.us
Michelle Marshall – Elmira Elementary – mmarshall@fernridge.k12.or.us
Olivia Johnson – Fern Ridge Middle School – ojohnson@fernridge.k12.or.us
Rick Gardner – Elmira High School – rgardner@fernridge.k12.or.us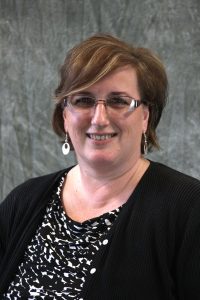 Tammy Boren has been selected as our March employee of the month!
An employee of our district since September of 2004, Tammy worked for eight years as head secretary of Elmira Elementary School, and seven years as head secretary of Elmira High School.   Beginning with the 2019-2020 school year she accepted a position as the district's special education secretary.
Tammy and her husband Mark have lived in Veneta for nearly 30 years.  They have four daughters and a son who all attended school here and graduated from EHS. Both Tammy and Mark are supporters of high school athletics helping out in many capacities.  Tammy takes care of the books for both girls and boys varsity basketball and is a constant presence on the sidelines cheering for the Falcons!  Outside of school, Tammy loves spending time with her family (and is looking forward to grandbabies!). During the summer months, she spends as many days as possible kayaking around the area with both family and friends and also enjoys working in her flower beds.
In her new position with the district, Tammy has excelled at the challenge of learning this new position.  A few of her daily jobs include maintaining confidential special education student files, data entry, assisting the district special education staff in each building, and submitting district reports to the Oregon Department of Education. She loves the "pay attention to detail" aspect of this position and enjoys the people she gets to work with.
We are fortunate to have Tammy in our district and appreciate the work she has done to benefit so many of our students.  Thank you Tammy!