The weekly community Q and A sessions will continue for two more weeks.  They occur at 3:30 on Wednesday afternoons.  As a reminder, the direct link to these is https://meet.google.com/wro-ifnp-ans
In yesterday's session there were two questions I was not 100% sure on, below are those questions, and the answers.  Thanks to everyone that attends these, and shares the information with the community.
 Q:  Can non-FRSD kids get free meals once food service begins?

A:  Yes.  We have received Federal Waivers that allow any child/student ages 0-18 that shows up to get a meal (breakfast and lunch) free.  At our pick-up sites, all that will need to be given is the last name.  You many only access one pick-up site per day.

Q:  Can you confirm the Options start date:

A:  Yes, it will be Tuesday, September 22nd, just like all other district programs (except limited in person instruction at EHS this is currently delayed one week due to a student positive COVID test).  The first week will certainly look different that it will in week 2, or week 3.  The focus will be less on curriculum and instruction, and more on showing care and connection with our students, practicing simple skills such as logging into zoom and other technology functions as well as "training" students on how to use their devices and engage with teachers daily.
GC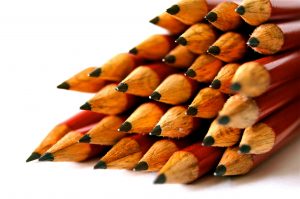 The FRSD School Board Meeting will be held on Monday, September 21, 2020 at 6:30 pm.
Our buildings are closed to the public due to the COVID-19 pandemic.  Anyone who would like to view the meeting can do so by following the Superintendent Carpenter Facebook page.  The board meeting will be live streamed on this page, Monday the 21st at 6:30 pm.  The meeting agenda and materials can be accessed here. 
Public comments for this meeting can be emailed to Michelle Cook at mcook@fernridge.k12.or.us  Please submit your comment by 4 pm on Monday, September 21, 2020.  Comments must be able to be read into record within the three minute time limit and include your name and physical address.
Parents, Students, Staff, and Community members,
Over the past few weeks, the punches seem to continue to come.  As we approach the start of the school year, in a variety of forms for our students next week, I ask for your continued patience and grace.  We began the technology roll-out today, and it has gone very well, but there are hiccups.  As we begin to meet with students next week, these "hiccups" will continue to arise, and challenges will continue to be thrown at us all.  Please remain patient and be prepared to show a high level of grace to those that are working hard for our students.  I have asked the same of our staff, in regards to having patience and grace with our students and families.  We all know you also are navigating this new environment and the stress level is high.  Thank you in advance, and please know that the impact the current situation is having on all of us, is certainly recognized and acknowledged.
Today I spent over an hour hearing from Superintendents from Mckenzie, Mill City, Santiam, Phoenix-Talent, and others who have had their communities decimated. They, like us, are within a week of starting school.  Many of their communities have had 50% or more of their students and staff lose their homes. Entire communities and neighborhoods gone.  Lives lost. Realities altered. Basic needs are going unmet. Unable to return to their communities for possibly weeks to come.
As we continue to move forward and navigate the upcoming challenges we are surely going to experience, a reminder that we have a lot to be thankful for in Fern Ridge.  Take care of yourselves, and reach out to the District if we can support you in any way.
Gary E. Carpenter, Jr.
Superintendent, FRSD 28J
Fern Ridge is accepting applications for School Board Member Position #1
Appointment Eligibility: To be eligible for appointment, candidates must:
Have lived in the district at least 12 months prior to the appointment.
Not be an officer or employee of the district.
Be a registered voter of the school school district.
Duration of Appointment: The person appointed will serve until June 30, 2021.  If the successful candidate would like to serve the full-term of this position through June 30, 2023, they would need to run for election in May 2021.
The Board will select the appointee as follows:
The candidate should have personal integrity, intelligence, and appreciate the values of good education;
The candidate should be willing and capable of assuming responsibilities;
The candidate should have the ability to work with others, should have the courage of their convictions, should always vote their beliefs and should be a champion of the public schools;
The candidate should be prepared and willing to devote a sufficiently large amount of time to the study of the problems of education in the district, as well as the sate and nation at large, so as to be able to interpret them to the electorate;
The candidate must be willing and able to make sacrifices of their time and knowledge for the benefit of the district.
How to Apply:  Your completed application can be returned to the Board Secretary at 88834 Territorial Rd. Elmira, Or 97437 or emailed to mcook@fernridge.k12.or.us.  The Board will review applications received by October 2, 2020.  Click the link below for a fillable pdf of the application or you can request a paper copy of the application from Michelle Cook at 541-935-2253 Ext 1203.
Click here for a link to the fillable pdf school board member application
Dear Staff and Families of Fern Ridge School District
This morning we were notified that an Elmira High School student has been diagnosed with COVID-19.  As members of the school community, we understand that this might raise concerns alongside a caring response.  We are working closely with Lane County Public Health to respond to this news and protect the health of our community.
Each situation calls for different protocols.  In this case, at this time of the year before students have been on campus, and the fact that this student was not on campus at any time during their illness, we are taking the following steps:
Informing families via this letter that will posted to the website of the District and the school, as well as a phone dialer going home this evening.
We are required to delay the start of LIPI (Limited In-Person Instruction) that was to begin on Tuesday, September 22nd. This ONLY affects EHS, and only the few students that were to come on campus for a few hours each day.  Regular Comprehensive Distance Learning classes will continue as scheduled on 9-22 for all EHS students, as well as LIPI that is set to begin for grades 4th-8th on 9-22.
If there are no additional cases between now and September 29th, we can begin LIPI  for EHS students.
The best way to prevent the spread of COVID-19 is through staying home when ill, wearing face coverings, physical distancing, and practicing good health hygiene habits.  Be sure to wash your hands frequently with soap and water, cover your coughs and sneezes, and avoid contact with people who have signs of illness.
We will keep you updated with any new information as it comes out, while meeting the requirements to honor everyone's right to privacy.  More information can be found on the Oregon Department of Education's Ready Schools, Safe Learners page and the Oregon Health Authority's COVID-19 page.
If you have any questions, do not hesitate to contact the District office, or your school administrator.
Professionally,
Gary E. Carpenter, Jr.
Superintendent, FRSD 28J
Good morning FRSD families.  Our vendor, Chartwells, and their staff have been working hard to prepare for the return of students.  Below are some notes regarding our plan for the beginning of the year, and how it will build and grow over the first few weeks this Fall.  In addition I have included some important information concerning Federal waivers the district has received in regards to providing meals.
1.  FREE MEALS:  Federal Waivers we have received allow the District to provide both breakfast and lunch meals FREE to ALL school age children through December 2020.
2.  FREE AND REDUCED LUNCH FORM:  Please, continue to fill these out now, DO NOT WAIT. The waivers will end eventually, and we don't  want families to end up not being covered when they do.  In addition, the qualifying income amounts have been adjusted, allowing for more eligible families.  The easy online application process can be completed here: https://www.ode.state.or.us/apps/frlapp or you can go to this link and print a copy of the form and turn it in at a school:  https://www.fernridge.k12.or.us/wp-content/uploads/2020/07/1621_001.pdf
3. Beginning in week 1:  The first day of meals will be the first day students return, on September 22nd.  We will have 3 ways students can get meals:
a.  K-3 students that attend school will have an opportunity to have both breakfast and lunch, at their school, in the cafeteria.
b.  The High School North Parking lot will have a "drive-through" meal pick up service occurring each school day, from 11:00-12:30.  A lunch for that day and a breakfast for the next day will be available.  In order to pick up meals, parents/students will just need to provide their last name for ODE compliance. The meals are free of charge.
c.  Students in grades 4-12 that are on campus for 2 hours for LIPI (Limited In-Person Instruction) from 9-11 AM will have an opportunity to get a meal before they leave for the day, including a breakfast for the following morning.
4.  Beginning in week 2: In addition to the opportunities described above occurring in week 1, we will add:
a.  Service at the EHS drive through location from 11:00-12:30 on Monday the 28th, a no-school day.  This will continue every Monday.
b.  Drop off/pick up locations will be available at a few locations throughout the community.  The exact number and location of these meal pick-up sites is yet to be determined.
5.  Beginning in week 3: Everything from the first two weeks will continue.  We will be looking into the possibility of having all buses available to deliver meals to the community in food boxes, that would allow a family to get a box of meals (lunch and breakfasts) for the entire week so that they wouldn't need to come to a site each day.  This will take additional logistical planning and we will keep families informed if this becomes a possibility.
The NEW chromebook checkout schedule/location/days/times have been finalized.  The checkout, for ALL SCHOOLS, will be in the North parking lot of Elmira High School.  To access that information, visit the link/page below.
CLICK HERE FOR CHROMEBOOK CHECKOUT SCHEDULE
IMPORTANT ADDITION:  AN FRSD CHROMEBOOK CHECK-OUT AGREEMENT MUST BE SIGNED BY THE STUDENT AND PARENT IN ORDER TO RECEIVE A CHROMEBOOK.
These forms will be available in the front office of every school as well as the high school during check out.  The link below will take you to the form if you would like to print, sign, and bring with you to the checkout.
Chromebooks can not be issued without a form signed by both the student and parent. 
With many in the local community still without power, the District is preparing to offer the following resources.  These can be available immediately, beginning this morning.  To coordinate/communicate with the District you may call the District Office at 541-935-2253 ext 1203 during office hours, or email gcarpenter@fernridge.k12.or.us after hours. You may also text 541-600-7560
Any trailers that need a spot to park, can do so in the EHS parking lot.  We can hook you up to power as well.
The Wi-fi in the EHS parking lot is available for access.
Showers
Restrooms
Filling up of water jugs with clean water
A place to charge electronic devices
We can continue to expand what we are offering in the coming days if there is a need.
Do not hesitate to reach out or forward this information to anyone in our community that needs it.
Parents, Students and Community,
Due to the current emergency situation in Lane County, and its effect on our  community, staff and students, I regretfully must share that we are delaying the start of school by one week.  Instead of beginning September 15th, we will begin on Tuesday, September 22nd with all students K-12 and in the FRSD OPTIONS program.  As before K-3 will be in a hybrid A/B model, and 4th – 12th will be in Comprehensive Distance Learning.
While I am certainly disappointed with the turn of events that necessitate this shift, I am confident it is the best choice given our current circumstances.  While our staff have been working overtime to get ready for students, we now have too many uncertainties in order to roll out in 7 days.  Some of the circumstances that led to this decision include
The periodic loss of power and potential loss of power makes our chromebook checkout, a CRITICAL component that needs to occur prior to students returning, too risky to begin. Chromebook checkout will be moved to next week.  A schedule will be posted prior to Saturday, September 12th.
We may need to open some of our facilities in our community to support folks that need clean air to breath, a shower, or to simply charge a phone or have a meal.
We have staff that live in areas that have had to evacuate, as well as many staff supporting close family members in need.
The adjustment of our school air systems to utilize more outside air (to assist with COVID), has exacerbated the issue of smoke in some of our classrooms and buildings.
A need to support some other Lane County Districts and communities that are in desperate need currently.
I thank you in advance for your continued resilience in the face of seemingly unending challenges.
Gary Carpenter, Superintendent, FRSD 28J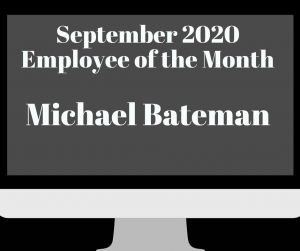 As the staff and families of the Fern Ridge School District work towards creating a learning environment for students, through the Comprehensive Distance Learning, Hybrid, or Options Program, one of the core components will be technology.  Even in years when our community was not grappling with a pandemic, our school district has integrated technology into the classroom more and more each year with Chromebooks, classroom document cameras, online curriculum, and educational software.  Our technology department, and director of technology, Michael Bateman helps to make all of this possible for us!
Michael has worked in different capacities within our tech department since 2005 and was just given his 15 year pin!   He often works long nights and weekends behind the scenes to make sure that our staff and students have the technology resources they need to succeed.
When he isn't working, Michael enjoys outdoor adventures on a bike or hiking.  He is known to play a mean guitar and wins the prize for the most recognizable sci-fi ring tone ever.
Congratulations Michael and thank you for the time and energy you have dedicated to our district staff, students, and community.