As many of you are aware, the Governor gave an executive order on March 16th, closing schools through April 28th.  One of the elements of that order charges schools to deliver "supplemental education and learning supports to students to the extent practical through independent study and other appropriate options."
Over the next week I will be problem solving what that looks like for Fern Ridge, along with other district leaders.  Many of our staff will be coming back to work on Monday, March 30th to finalize what these plans look like and have them ready to execute by April 1st.  I expect they will look very different from K-8 vs. High School.  Districts are currently waiting on ODE guidance, we expect early next week, around high school students– especially 12th graders.
In the mean time, for those of you that are interested, in the coming days a page on our website will go live that addresses other "on-line resources" for families for whom this is an option.  When it is ready, we will announce that through the website, social media and phone dialer. We understand that this isn't an option for every family/home based on internet connectivity and/or actual devices.  Our plan that will come out prior to April 1st will address various options.
Earlier we had a site posted here for parents to try. Upon further inspection it wanted to charge families after a 30 day trial period.
Gary E. Carpenter, Jr. Superintendent, FRSD 28J
MEAL UPDATE: In speaking with ODE we have been given the OK to serve meals (at our serving sites only) to "Any kid 18 or under, regardless of whether or not they are enrolled in Fern Ridge"… Please pass this information along, as it is new as of today.
Meal service continues today, 11:00-12:30 at VES.
GC
Good afternoon FRSD Families.  Here is the most up to date information I can share. Thanks to everyone for their patience.
 Please keep in mind, as we continue to move forward, that for our district staff this would be much easier to navigate if we were a sole entity/organization, including financial support, supervisor jurisdiction, rules, regulations, etc… As it is, we have to take guidance from local, state and federal leaders.  While those folks are working around the clock, that guidance doesn't come quickly, and when it does, it changes by the hour, sometimes from minute to minute.  Your patience is appreciated.
The District will continue to provide food service through this Friday, March 20th.  Next week we WILL also be providing service Monday through Friday.  I am hopeful we will add to the current Veneta Elemetnary service, a couple locations throughout our District where students could come pick up meals at a school bus that will be parked.  Stay tuned for those possible pick-up sites that will be in ADDITION to the VES site that will continue.  Today we served 247 breakfasts and lunches for a total of 494 meals.  We are growing every day.  For anyone that utilizes this resource, PLEASE do not hesitate to continue to do so, and spread the word!
Distance Learning.  The governors most recent order charges schools (among other things) to "deliver supplemental education and learning supports to students to the extent practical through independent study and other appropriate options. "  What that looks like in Fern Ridge we will problem solve over the next week.  We will NOT have this up and running prior to Spring Break.  My hope is that we will have a plan in place and ready to roll out by Wednesday, April 1st.  Stay tuned.
On Friday morning I am holding a meeting with representatives form all district leadership positions.  Facilities, Maintenance, Tech, Food Service, Transportation, Classified and Certified union leadership, board chair and administrators.  The next big piece of information will come out following that meeting.  I would look for it early next week, Monday the 23rd.
Thank you for  your continued patience and support as we navigate through these extremely unique and unprecedented set of circumstances.
Gary Carpenter, Superintendent FRSD
 Today we served 176 lunches and 176 breakfasts at our drive through meal site at Veneta Elementary.  It is looking more and more likely that we will be able to continue this through Spring Break.  Stay tuned.  We are also exploring the option of having a bus deliver to more remote sites such as Noti/Walton and others.  If that happens we will announce that here, as well as Superintendent Carpenter facebook.
Expect an announcement from the Governor in the next 24 hours that will address many questions folks may have around continued school closures, and other issues.
The first positive case of coronavirus has surfaced in Lane County.  The more you can self-isolate/practice social distancing and engage in healthy behaviors, the better for all.
Gary Carpenter, FRSD Superintendent
 We served 100 breakfast/lunches today!  Thanks so much to our partners at CHARTWELLS, their director Alan, and all his helpers.  Great job.  We hope this # continues to grow in the coming days.  At this point, it continues through Friday the 20th, we are working on continuing to be able to provide this in the days following.  Remember, it is 100% FREE if you attend FRSD schools (or Triangle Lake–with whom we have an agreement).
The District Office has moved to a skeleton crew with only key folks coming in that have critical duties.  I will be here every day, although often out in meetings or on conference call meetings.  The best way to contact the district will be via email, or by leaving a message on our phone system 541-935-2253.  No one will be checking phone messages left at individual buildings. The district office message machine will get checked once a day.
Continue to practice social distancing and good hand washing at home, so that when we do return, everyone is healthy!
Thanks to everyone that is being patient as we navigate these unprecedented events.  I will try to provide once a day updates…if warranted.
Gary Carpenter, FRSD Superintendent
FRSD Families:  Some general information and updates:
 Meal service begins tomorrow at VES– Drive through and pick up only.  Kids must be in car.  Ages 1-18 are served! 11:00-12:30.  THESE MEALS ARE FREE!
Virtual or remote learning:  At this time, the district is not pursuing this option.  That may change if the mandated school closure extends.  One important perspective I would share with parents around the topic of continuing academics during the closure is this.  It is OK if parents want to engage in this, and try to support their students academically.  It is ALSO just fine to allow your kids to be kids during this closure.  The way adults respond and act around this pandemic can cause significant stress and anxiety.  There is absolutely no reason to add to that stress and create conflict between parents and students by forcing academic time.  Every child is different, so some may welcome this, however for most, simply having a 30 to 60 minute reading time (especially at the elementary and middle school level) of some fun book that they would enjoy is plenty. Your child is going to get far more during these two weeks off during this stressful time, by just being allowed to be a kid.  Bottom line, keep the academic stress low.
The district office will remain open through the closure, schools will not.  Staff will return to the buildings on Monday, March 30th.  If something changes around the mandated closure, we will notify folks immediately.
Assuming students return on Wednesday, April 1st, expect that Friday "non-school" day to be changed to a school day.  More information to come as decisions are made.
Continue to practice social distancing and appropriate hand washing and other measures during this break.
Feel free to contact the district office if you have specific questions at 541-935-2253, or email me at gcarpenter@fernridge.k12.or.us
Gary Carpenter, Superintendent-FRSD 28J
Below is our plan to provide food service to our families, and what we will need from you in order to participate.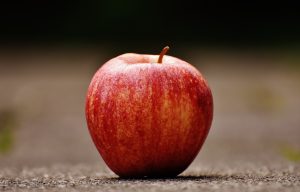 It will only occur in the VES parking lot, however, all enrolled students and their siblings who are under the age of 18 are welcome (including pre-K ).
We will have a parking lot drive-through set up from 11:00-12:30. Hopefully the directions and information in the parking lot will be clear.
There will be no sit-down service inside.
In order for us to "count" it as lunch service to a student, the student(s) MUST be in the car, or on site if walking.
The student will get a complete cold sandwich sack lunch, as well as a breakfast for the following morning.
There will be staff in the parking lot to take names/#'s in order to charge to the right account, or to the right free/reduced account
The service will take place Monday through Friday.
The service will not occur during Spring Break
We will resume the service on Monday and Tuesday, March 30th and 31st.
We have been able to coordinate with our partners at  Chartwell's, and our great local staff, to come up with a food service plan for today.
For today, buildings will serve a normal breakfast and lunch.  Staff and parents are welcome to purchase lunches.  Students that come are welcome to purchase, or receive their usual free breakfast/lunches!
Below are the times of the services, just for today, Friday March 13th.
VES:  Breakfast 7:30 AM-8:30 AM     Lunch 11:30-12:30 PM
EES:  Breakfast 7:30 AM-8:30 AM     Lunch 11:30-12:30 PM
FRMS:  Breakfast 7:30AM-8:30 AM   Lunch 11:30-12:30 PM
EHS:  Breakfast 7:30AM-8:30 AM     Lunch 12:00-12:30.
We are working on a plan for next week that will probably be more of a "drive-through" grab and go, and not occurring at every facility, although all kids regardless of which FRSD school they attend are welcome.  Stay tuned for information regarding next weeks schedule.
Below is updated information.  Please keep in mind that as we have seen over the past few days, things change rapidly.  The district will continue to put out information here, through Superintendent Carpenter Facebook, and through the use of our phone dialer system.
The Governor has ordered schools from Monday March 16th through Tuesday, March 31st, resuming Wednesday, April 1st.
In Fern Ridge we are going a step further and closing today, Friday, March 13th.  The primary reasons include:

Staffing shortages for us to operate effectively
To support the concept of social distancing immediately, rather than waiting.

All FRSD staff will report to work today, Friday, March 13th.  Schools and classrooms will be open for anyone that needs to come in and get anything they left in their classrooms, lockers, e.g. textbooks, personal items, etc…
We will be working with our food service company to explore any opportunity we can to continue to provide services next week.   More info on that coming.
When schools are closed, all school activities are cancelled and any outside organizations using the facilities are cancelled as well.
Many of you may have heard the new order that came out a few hours ago by the Governor that can be seen here (Governor's order).  This order closes all schools next week.  Through the night, our team here in Fern Ridge will be working to prepare for this.  Also on the table is closing school for tomorrow, Friday the 13th, 2020.  Please stay tuned here, and to Superintendent Carpenter facebook for the latest updates.  I will have an update and a plan in place for tomorrow and posted by 4:00 AM.
We will also have further information, including if staff will report tomorrow, if we will be able to serve lunch and or breakfast next week (I do not believe that will be possible for tomorrow if we close) and other important information for parents.
I understand the burden schools closing puts on some of our families that are most in need.  I know as a community many will step up and try to support others as best as you can.  Stay tuned and thanks for your patience and cooperation.
Gary Carpenter, Superintendent, FRSD 28J