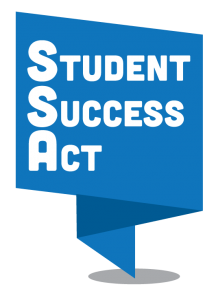 The district continues to work on our Student Investment Account Application.  After receiving input from numerous constituent groups, conducting a survey, and a thorough review of our data, the FRSD School board reviewed the first draft of our planned activities (expenditures) at the board meeting last night.
There are still several unknowns, and the goal will be to address those unknowns over the next month or so.  If you have feedback on the proposed plan, please do not hesitate to contact me at gcarpenter@fernridge.k12.or.us, or any of the FRSD Board members. Click here for Fern Ridge School Board Member Contact Information.
You are also welcome to attend the school board meeting on Monday, March 9 at 6:30 pm if you would like to address the board on this topic.
In the link below, there is a very simplified summary of the current plan that identifies different areas of spending, the anticipated cost, and "unknowns".  Thanks to everyone for their continued participation in this process.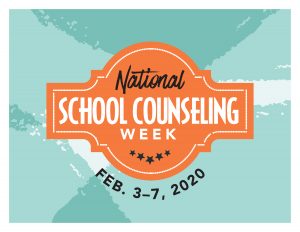 National School Counseling Week 2020 (#NSCW2020) is Feb. 3–7, 2020.  The week, sponsored by the American School Counselor Association (ASCA), highlights the unique contribution of school counselors within U.S. school systems and the tremendous impact they can have in helping students achieve school success and plan for a career. Take a moment to thank your local school counselor(s). Follow #NSCW2020 on social media. 
Here in Fern Ridge, we are lucky to have have two excellent school counselors, Mr. Ryan Chambers at FRMS, and Mrs. Brittany McMillan at EHS.  Thanks to both of them for all they do for the students, parents and staff of Fern Ridge.
To learn more about National School Counseling Week, visit www.schoolcounselor.org/nscw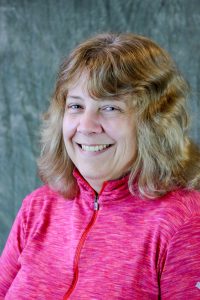 Sheila Upton and Pam Zellers have both been chosen as the employees of the month for February.  It would be very hard to imagine Elmira Elementary without these two incredible instructional assistants!
Sheila has worked in our district since January of 2004.  She and her husband Scott have been married for 33 years.  They have two daughters, a son and a new grand baby!  Sheila enjoys working with horses, cooking, baking and thinks that family camping trips are the best!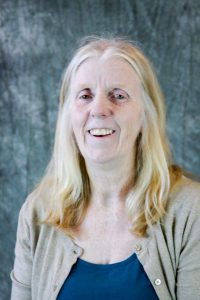 Pam has been an employee since November of 2005.  She and her husband Tom have been married for 30 years, have four girls, one cat and two adorable chihuahuas.  Pam loves to backpack with her friends (who also happen to be her co-workers) and she especially enjoys reading a book while outdoors in a new place.
Sheila is one of the many staff members who greet students first thing in the morning as they arrive at school.  She teaches reading to small groups and also helps with math intervention.  Pam spends most of her day teaching math and reading to students in small groups.  However, both of these ladies do so much more.  They are always ready to step up and meet any need in any capacity.  Whether that means arriving early, staying late, or rushing back from a professional development training to make sure that there is adequate supervision on the playground.
Pam and Sheila tell us one of their favorite things about their job is how positive and supportive the staff at Elmira are,  "We have the best staff.  We share the same sense of humor and really support one another.  It is fun working with the kids and watching them grow in so many ways."
Both of these ladies help organize food boxes and donations for EES families in need during the holiday season.  Pam has helped organize an after-school workout group and Sheila helps organize the EES Holiday Bazaar. Essentially, both in and out of the classroom, these two are a vital part of the team who make EES such a special place for staff and students every day.
Congratulations Pam and Sheila!  Thank you for all that you do for our EES staff, students and families!
Over the past several months, the Fern Ridge School District has solicited input from a wide range of constituents regarding our upcoming Student Investment Account Application (due April 15th), and how best to meet the requirements of HB 3427 while addressing the needs of our students.
We have done this through a review of data, surveys, and "listening/input sessions" with parents, community members/groups, certified staff, classified staff, students and targeted student groups.  This data has been compiled reviewed and our initial DRAFT application is beginning to take shape.  That draft, will first be shared and discussed at our 6:30 PM school board meeting on Monday, February 10th.
The district will consider all feedback given over the following month until our board meeting on March 9th.  We hope to approve the final application at the March 16th school board meeting.  The best way/opportunity for all constituents to provide feedback will be to attend a board meeting on Feb 10th or March 9th to hear about the plan and speak during the public portion of the meeting if you would like to share your thoughts.
Thanks to those that have been participating, and those that continue to do so in the months and years to come.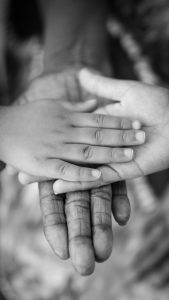 Fern Ridge School District uses Public School Works for part of the annual training that each staff member participates with.  These training modules cover several different areas including bullying prevention and child abuse prevention/education.
As a district parent, you are welcome to login and view the same training modules through our Parent Info Center.  There is a link located in the Parents tab of our website or you can click here to login or create an account.  In addition to viewing the staff training modules, parents can also access trainings that are meant for students along with crisis hotline information.
Flu season is in full swing!  Here is some information on flu symptoms and a few ways to help keep your family healthy in 2020.  Remember, if you are ever in doubt reach out to your health care provider.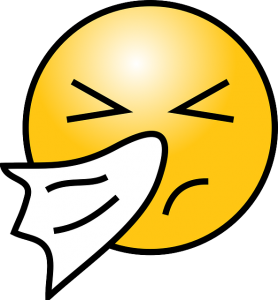 Flu Symptoms may include:
-A fever of 100 degrees or higher
-Cough and/or sore throat
-Runny or stuffy nose
-Headaches and/or body aches in joints and muscles and around the eyes
-Warm flushed skin and red, watery eyes
-Chills
-Fatigue, generalized weakness
-Nausea, vomiting, and/or diarrhea (happens more frequently in children)
-These symptoms may hit all at once, quite quickly
                                               How To Stay Healthy And Stop The Flu From Spreading

-Get the seasonal flu vaccine annually.
-Wash your hands often!
-Avoid touching eyes, mouth and nose – germs spread this way.
-Stay home or keep your child home until fever free for at least 24 hours without using fever reducing medication.
-Throw away used tissues – use a new one each time.
-Clean and disinfect surfaces/objects that may be contaminated with germs like the flu virus.
-Quit smoking and/or limit your child's exposure to second hand smoke.
-Eat well, exercise and get enough sleep.
All schools will be closed on Monday, January 20 in observance of Martin Luther King, Jr. Day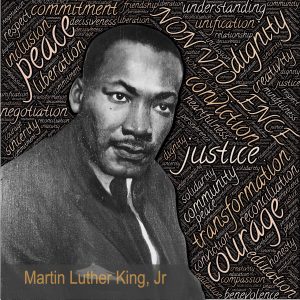 Conditions are icy this morning around the area. With it being unclear regarding when it will warm up a few degrees, we are delaying this morning, Friday January 17th.
FRSD IS ON A 2 HOUR DELAY TODAY. SCHOOL WILL END AT REGULAR TIME. NO EARLY RELEASE.