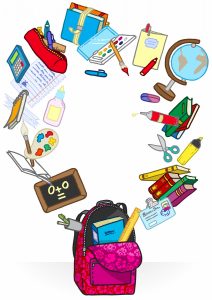 Dear Elmira Families and Students:
I hope you are enjoying this beautiful weather!
The 2016-2017 school year begins with a normal day of classes on Tuesday, September 6th for grades 1-5. Kindergarten students will be on a soft-start schedule.
Registration dates have been posted and reminders will be posted later in the summer as well.
Please use the link below to find your child's school supply list. Many stores are already having back-to-school sales!