Tomorrow at 4:00 PM.  Homecoming Parade–Downtown Veneta
Tomorrow at 7:00 PM.  Kick-off of the homecoming football game vs. Cottage Grove.
Saturday, 8:00-11:30:  Homecoming Dance.  Tickets must be purchased ahead of time.  They are not sold at the door!
Attention Seniors, Senior Parents, and Photographers:
2016 Senior pictures are due no later than January 15th to the yearbook staff.  There will be a box in the front office if you choose to turn in a hard copy of your senior picture.  Please make sure your name is on the back of the photo.  You also can email the portraits to Ms. Schilling at sschilling@fernridge.k12.or.us.  Please note: January 15th is the LAST DAY to turn in senior pictures.  If you have any questions, email Ms. Schilling.  Thank you!
Open House will be tomorrow night, September 17th, from 5:15-6:15.  This is a very low-key event, so please come down and meet the teachers or tour the campus and have your student show you around.  Below is a brief summary of the schedule.
5:15-Cafeteria Opens.  Teachers will be at tables, by Department:  Science, Math, Electives, etc…. Feel free to visit with any teacher you would like, including the office and or counseling staff.
5:30-Brief welcome from Mr. Carpenter
5:35-6:15–The campus will be open and teachers will be in there classrooms, stop by and visit them and see the rooms.
This event is the first "contest" for the homecoming week activities/competition (homecoming week is next week!).  The class that has the largest % of parents attend Open House, will be leading the competition!  Ice cream sandwiches will be passed out to all!  In addition, if you attend, you will receive a free ticket that will allow you entry into the Girls Volleyball game that takes place at 6:30 in the EHS Gym right after Open House concludes.  Hope to see many of you there.
There has been an accident that is holding up the school buses from reaching the High School (Today, Wednesday 9/9) As a result, the students are still on campus. Expected delay is at least 30 minutes. Please follow Principal Carpenter facebook page for updates.
The EHS Booster Club is holding its 8th Annual Charity Golf Tournament on Sunday, September 20th at Diamond Woods Golf Course.   If you would like registration information you can contact Judy Smith at smithboysrock@hotmail.com.  The EHS Booster Club has donated more than $50,000 to the EHS Athletic programs over the past 4 years alone.  Come on out, have some fun and support this non-profit organization.
Just wanted to inform parents that today at EHS we are having a District-wide "SAFETY" training involving local law enforcement.  Thee is NO REASON to be alarmed by the large number of police cars in our parking lot 🙂
EHS School Registration Days/Times:
Wednesday, August 26th: 8-11 AM Seniors, 1-4 PM Sophomores
Thursday, August 27th: 1-4 PM Juniors, 5-8 PM Freshman
School registration takes place in the EHS Cafeteria.
If you are unavailable during your scheduled registration time, you may come down to the school the following week, September 1st-4th.
On September 12th, our Varsity Football game has been moved to the University of Oregon at Autzen Stadium so our team can take part in this exciting event. The schedule will be:
11:00 AM- Elmira H.S. vs. Sutter H.S. (California)
3:00 PM- Cottage Grove H.S. vs. Del Norte H.S. (California)…
7:00 PM-Scappose H.S. vs. Yreka H.S. (California)
Each of the schools participating will be selling tickets in advance. The price for advance tickets will be $8 for adults and $6 for students. Tickets will also be sold at Autzen Stadium the day of the game. However, day of the game tickets are expensive! $12 for adults and $10 for students. Tickets are good for all 3 games.
Falcon fans will have several opportunities to purchase tickets prior to September 12th (your name will actually be put on a will-call list. No actual ticket will be given out). Tickets will be sold at EHS School registration on August 26 and 27, at the boys and girls home soccer matches against South Umpqua on Sept 1, and the home volleyball match against Siuslaw on Sept 2. In addition, once school starts tickets can be purchased in the front office from the school secretary, Tammy. Go Falcons!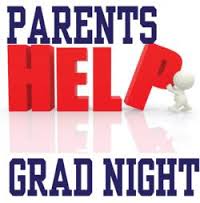 Grad night is a parent organized and managed committee that plans a post graduation safe and sober all-night "party" for the graduating Seniors.  I try to support this group as much as possible along the way, but this is strictly a parent led activity that needs some great people to step up and lead the way.  Last years chairperson, Heidi Murphy, did an excellent job of leading a group of several volunteers who worked hard and provided the EHS Seniors of 2015 a fantastic experience following their graduation ceremony.  We have already had a couple parents step up and say they want to assist with the 2016 GRAD NIGHT committee, but they are still looking for someone to take the lead of this group.  If you think you might be willing or interested, contact me here at the school (Gary Carpenter 541-935-8200 ext. 201) or via email and I will point you in the right direction. Go Falcons!
On Monday, August 10th, Dr. Shane Gofourth will be conducting Sport Physicals here at EHS on a drop-in basis from 10-2 PM.
Any EHS athlete can attend and the cost is only $20.00. Please spread the word. If you are not sure if you have an updated physical on file (expires every 2 years), we will have that information at the Fall Sport Registration night on August 6th. Thanks to Dr. Gofourth for providing this opportunity to our student athletes.