Parents who missed our new student/kindergarten registration day on August 13th, can stop by anytime in the next few weeks to register their child for school. If you have a kindergarten student that will be attending Veneta in September or a new first through fifth grade student, please plan on stopping by the school and registering them. Whether they preregistered their kindergarten child  in May or not, all kindergarten parents must stop by the school as soon as possible to finish the registration process. In addition, new students must also register for school. Please contact the office at 541-935-8225 if you have any questions.
In case you have not heard, the Fern Ridge Faith Center is having an End of Summer Block Party that will include a school supply giveaway. It will also feature carnival games, a BBQ, horse rides, Zany Zoo Petting zoo, Bingo, Music, and more. The Fern Ridge Faith Center is located on 24833 Horn Road in Elmira. The block party will be Saturday, August 23rd from 11 AM to 3 PM.
If you happen to know of other organizations that are giving away school supplies, please send us an email. We want to share that kind of information with our parents who might need help getting their children the school supplies they need. Thanks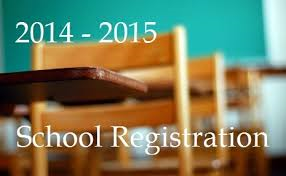 Welcome to Veneta Elementary School and the start of a brand new school year. We will be registering kindergarten and new first through fifth grade  students on August 13th. Registration will be open from 7:00 AM to 7:00 PM that day. If you can't make it on the 13th, you are welcome to come by any day after the 13th to register your child. Please note that we will not have registration materials available before the 13th. All students must be registered by August 28th to start school on September 2nd. Continue reading →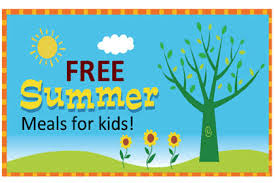 Beginning today (June 23rd) and going through August 22nd, children from ages 1 to 18 can get a free lunch each weekday between 12 PM and 1 PM at the Veneta City Park. The park is located at 25192 Broadway St. Call 541-343-2822 if you have questions. Please pass this information on- the lunch program is open to all children in our community regardless of what school they attend. Thanks.
June 19th is our last day of school.
5th grade promotion will begin at 8:30 in the gym. Please plan on arriving early as we will start on time. After the promotion ceremony, there will be a reception for the fifth grade students with punch and cake in their classrooms.
Please note that the last day of school is a full day of school. Dismissal will be at 2:05.
Report cards will be mailed home next week.
Our school office will close June 26th for the summer. It will open again in August on the 11th.
If you did not return your registration packet you will need to plan on coming to registration in August on the 19th, 20th, and 21st. Registration for all new students and kindergarten students will be August 13th.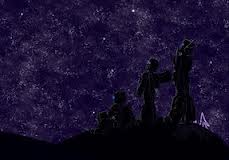 This Saturday, June 14th come to the playground at Veneta Elementary School to view the moon and the stars. Volunteers from Eugene Astronomical Society will be here with some powerful telescopes and lots of knowledge to share the moon and stars with us. The event starts at 9:00 PM and ends at 10:30. This is a weather permitting event- we will cancel if the clouds are preventing the view.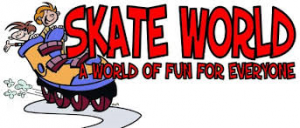 Please join us next Thursday from 6:00 to 8:00 for a free evening of skating and fun at Skate World in Springfield courtesy of our parent group PALS.  All family members are invited. There is no cost for quad skate rental and a small cost for the inline skates. This annual event is PALS way of saying thank you to all of our families for their support throughout the school year. It will start at 6:00 PM and end at 8:00 PM. Skate World is located at 3188 Gateway Loop in Springfield near the Gateway Mall.
Our Title One Planning Committee just finished our revised Title One Plan for 2014-2015. The link to the plan can be found on the right hand side of our website under Title One Plan 2014-2015. Your feedback on our plan is welcomed and appreciated. Thanks.
Here is a run down of events happening at Veneta the last week of school:
Monday, June 16th:
The Veneta Elementary School Choir will be performing for students and families at 8:30 and 9:00. The performance will last approximately 25 minutes. Thank you to Mrs. McGuire for her dedication and hard work leading the school choir this year and to the students for making it a success through their time and energy. Continue reading →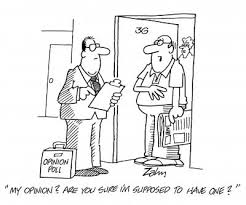 Please help us improve our school by taking a few minutes to complete the parent survey at the link below. We use your feedback to help us continue to provide your children with the best education we can.
Use the link below to find the survey on survey monkey.com
Thank you!