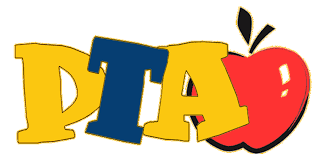 Hello EES Families,
Just a quick reminder our February PTA meeting is this Tuesday, 2/19, at 3 pm in the EES Library.  There will be a drawing for a $10 Hillbilly Brews gift card!
We've got lots of things coming up with PTA!!
Our biggest fundraising event of the year is coming up on Saturday, March 16th!
The 7th Annual Spring PTA Auction.  Click on our Facebook event link for further info:
https://www.facebook.com/events/1844445975665826/
The Raffle Ticket Packets went home with kiddos on Friday (if not, then this coming week) & each packet contains 25 tickets.  If you need more, they are available in the front office.  Please be sure to follow the ticket instructions to ensure all tickets purchased qualify for the drawing.
Check out the event page on Facebook to see this year's prizes.
We are still collecting Box Tops for Education!  There is a contest going for the classroom with the most Box Tops turned in by Thursday, February 28th.  The winners will receive a class party sponsored by Dairy Queen!!  There are extra collection sheets in a pocket on the PTA bulletin board in the front hall of the school or on www.boxtops4education.com .  Be sure to put your child's name & teacher on each sheet.
Mark your calendars:
-April PTA Meeting will be Tuesday, April 15 at 6 pm in the EES Library.
-The Spring Bazaar will be the last Saturday in April, the 27th.  More details to come!
Be sure to like and follow our PTA Facebook page for updates.
https://www.facebook.com/Elmira-Elementary-School-PTA-EES-PTA-746741678804087/
OR head over to our website at www.elmirapta.com
Also, Iditaread was fantastic this year!!  Thank you to Alison & Shahalie for all your hard work and all the "minute counters" for making this literacy event such a success!  And THANK YOU families, teachers & staff for helping our kids to reach their goals & nurture a love for reading!
Thank you everyone for your continued support & look forward to seeing you on Tuesday!
Sincerely,
Krista Spencer
EES PTA President