As we are quickly approaching our last few days, here are a few dates and times to remember:
6/14 — Kindergarten Promotion 1:00-2:00pm in the EES Gym
6/14 — 2nd and 3rd Grade hiking Field Trip
6/17 — 5th Grade Promotion 9:00am in the EES Gym
6/17 — 4th Grade Lewis and Clark Performance 1:15pm in the EES Gym
6/18 — EES Annual BBQ
6/18 — EES Field Day — Interested in volunteering? Sign up for your child's grade level time (or for lots of fun- stay all day)!
4th-5th Field Day from 8:00-9:45 am
2nd-3rd Field Day from 9:45-11:15am
K-1st Field Day from 12:15-2:15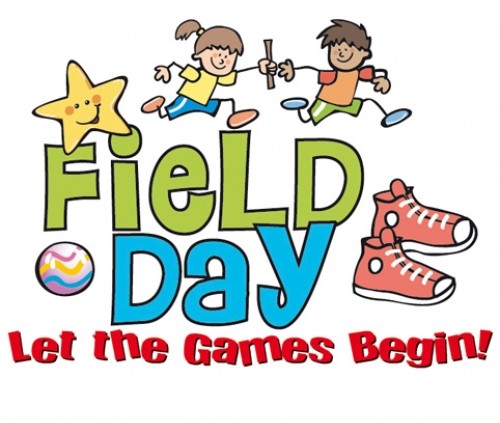 Our all-school BBQ is scheduled for Tuesday, June 18th. Family members of students, including, parents, grandparents, and other extended family are cordially invited to attend!
Serving Schedule:
Kindergarten & 1st Grade- 11:20-11:45
2nd & 3rd Grade- 12:05-12:25
4th Grade- 12:25-12:45
5th Grade- 12:35-12:55
Please RSVP by returning the bottom portion of the flyer sent home, calling the school, or emailing Dawn at dnorthey@fernridge.k12.or.us!
EES Talent Show rescheduled to WED., JUNE 12 during the our Cool in School assembly 8:15-9:15 am.
Unbelievable! Our June calendar is hot off the press 🙂
I can't say enough about our amazing students, families, and staff that work so hard every day to make EES such an amazing place to be! Thank you for another great year!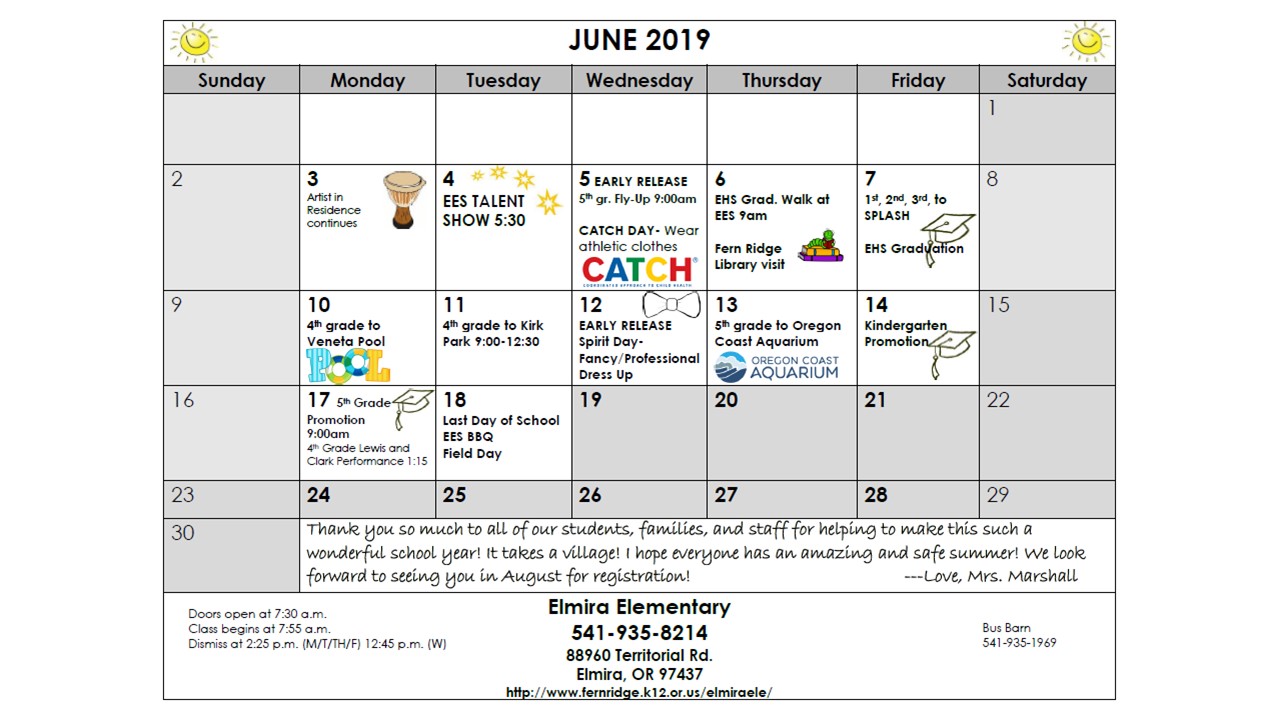 This week at EES:
5/21: PTA 6:00
5/23: 5th Grade leaves for Outdoor School
5/24: NO SCHOOL- Teacher Work Day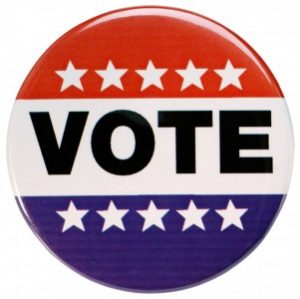 As a service to our community, each of the FRSD schools will be serving as a nonofficial ballot drop off location. This means that you can bring your ballot to the school and we will make sure it gets turned in to Lane County Elections. Parents can drop off their ballot when they drop off their children or drop them by any school office any time during the school day. For the next two weeks, an EES staff member will be out in front of the school between 8:00 and 8:15 holding our ballot drop off box to make it even easier to drop off your ballot.
Our hope is that this will make voting more convenient and encourage more parents and community members to vote. Don't forget that the special election for Lane County is May 21st.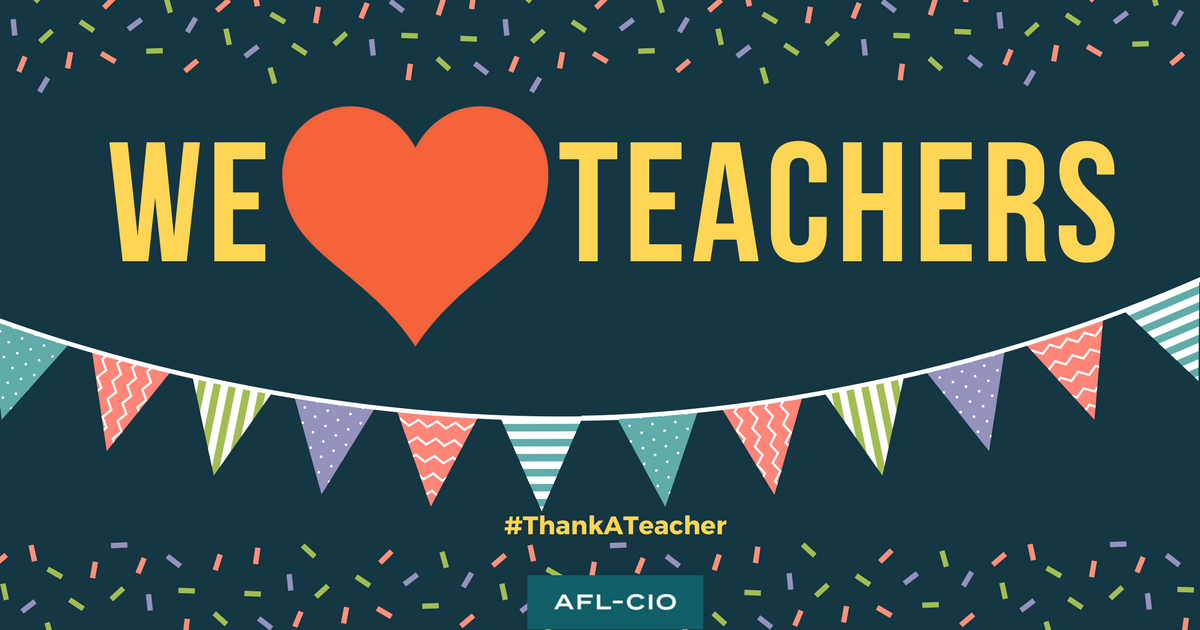 Looking forward to a great week of celebrating our AMAZING teaching staff at Elmira Elementary! We are so thankful to have teachers who work tirelessly to support students socially, emotionally, and academically. If you have been able to spend time in our building, you can feel the energy and pride that they put into their work each and every day. From weekend hours and evenings prepping to family fun nights, organizing, volunteering and hosting events–EES would not be the place that it is without our teachers! THANK YOU!