Let's give a SHOUT OUT to our EES February Students of the Month! Keep being AWESOME!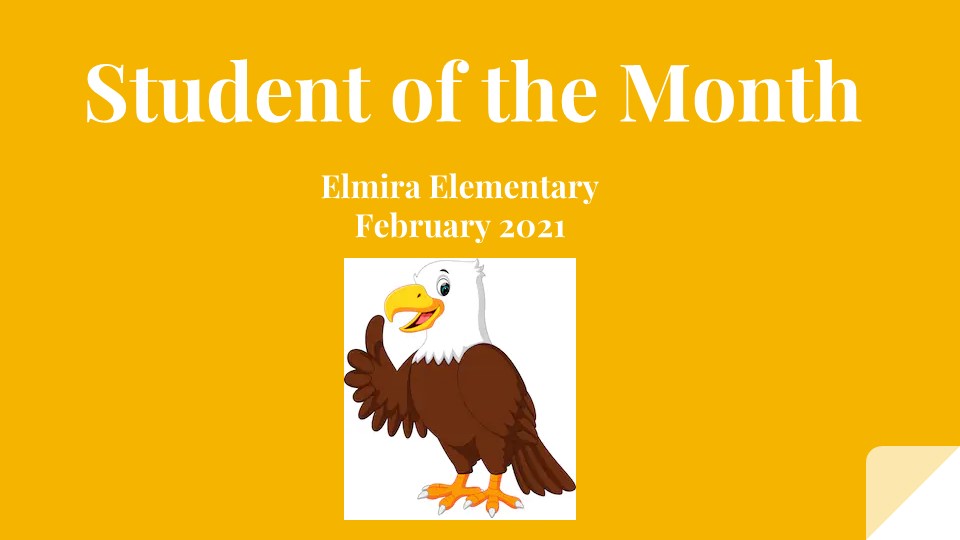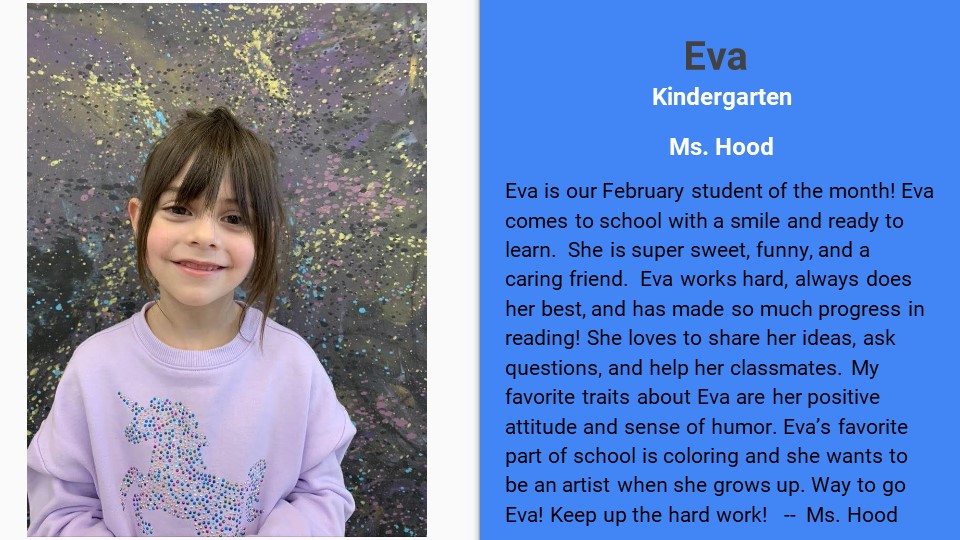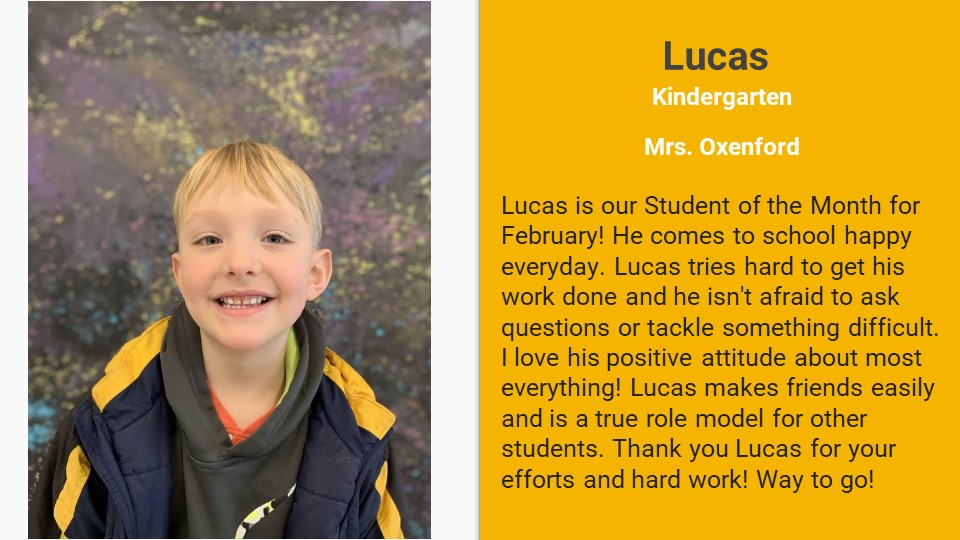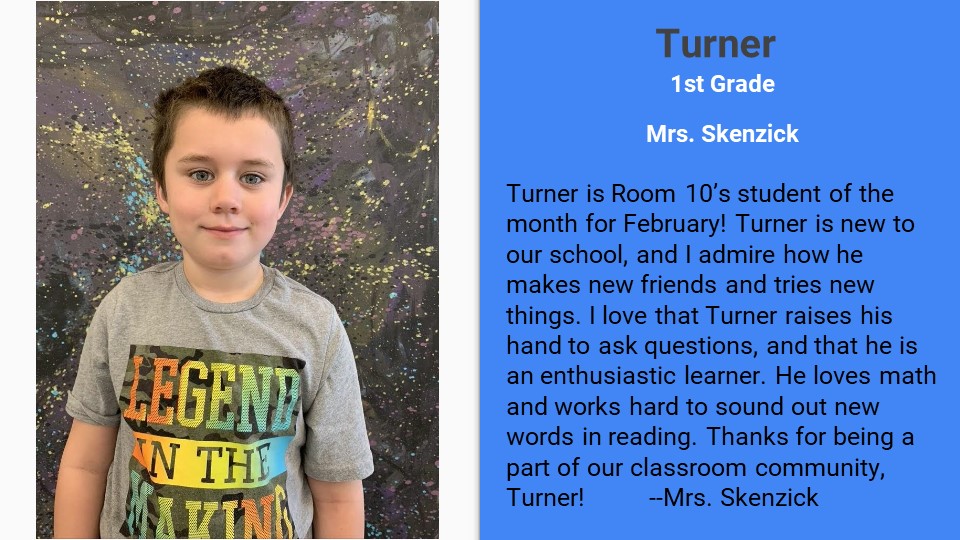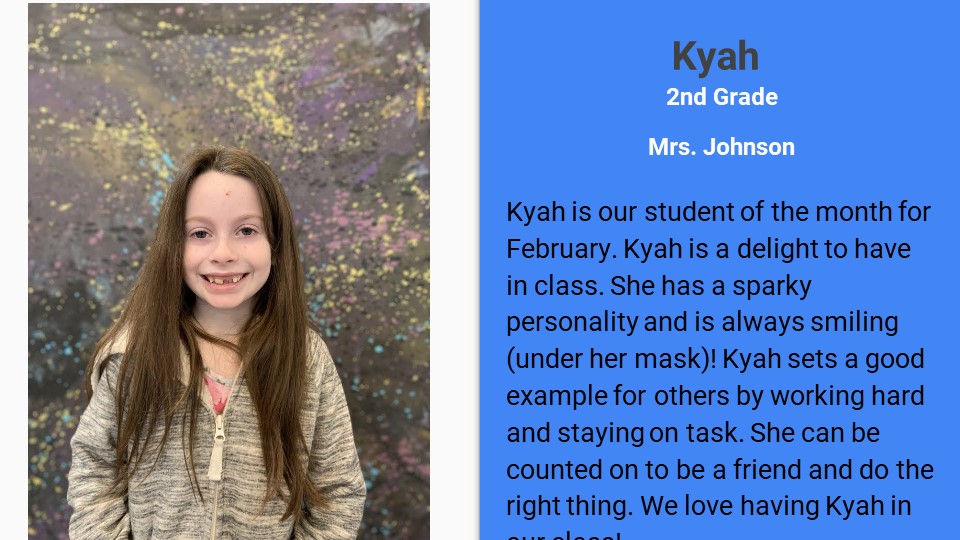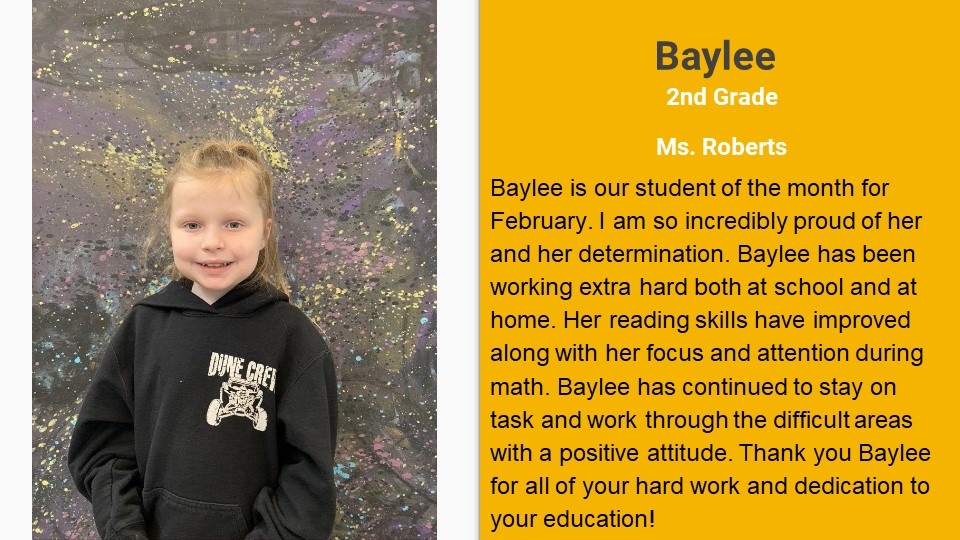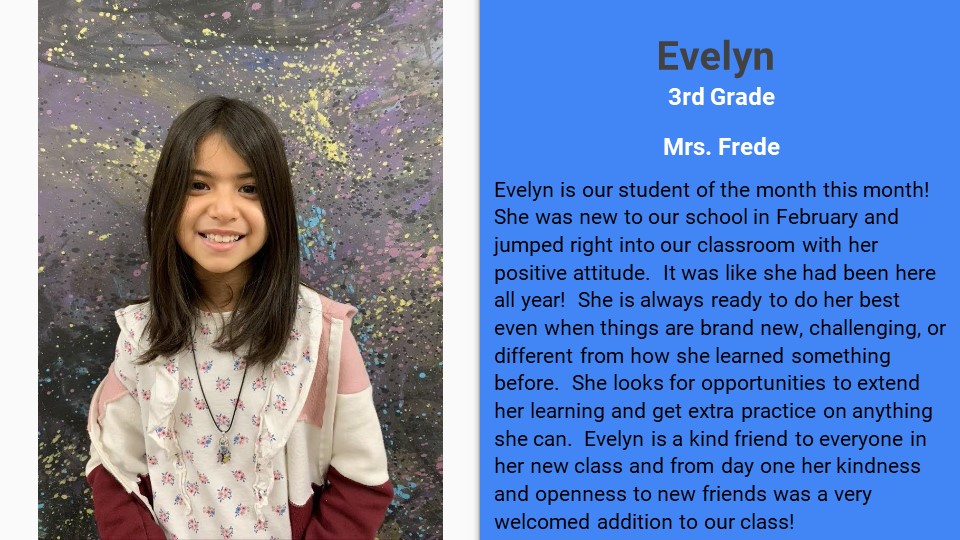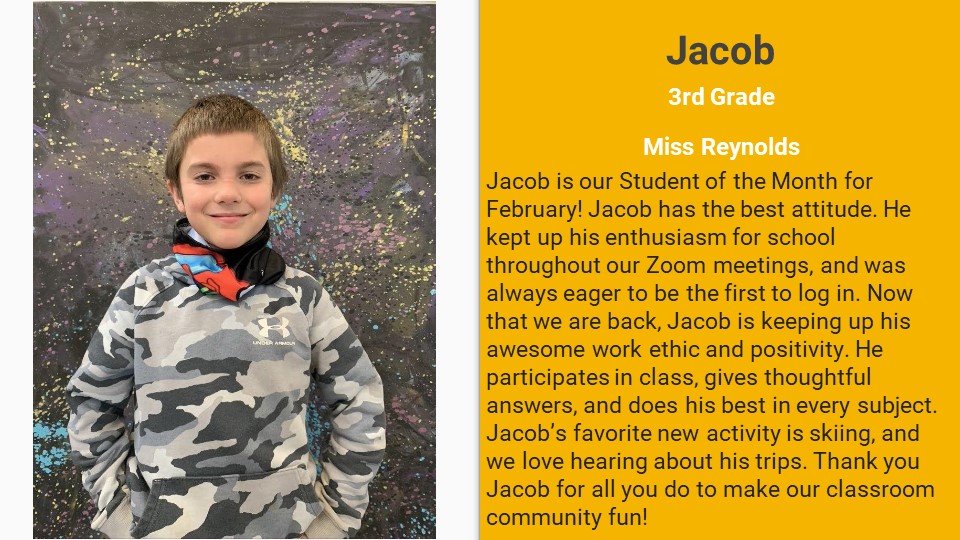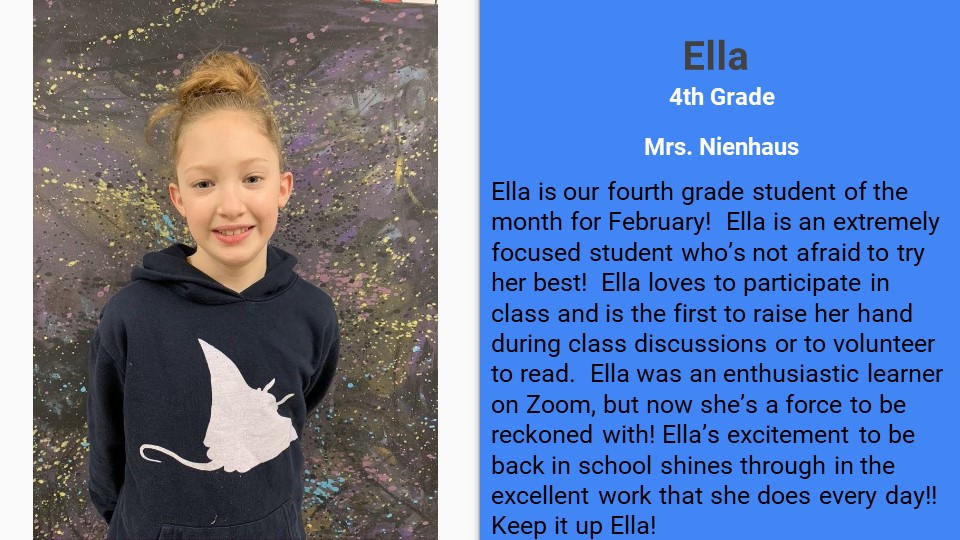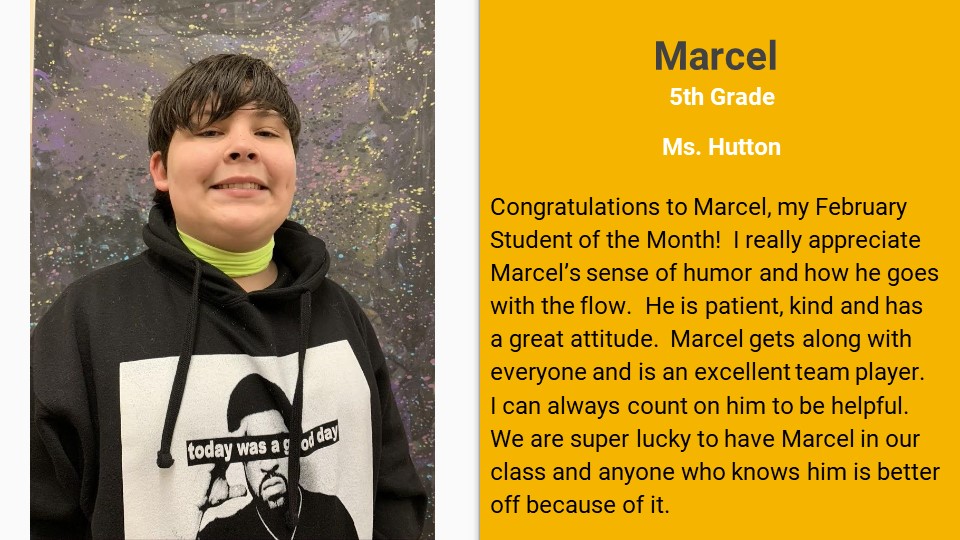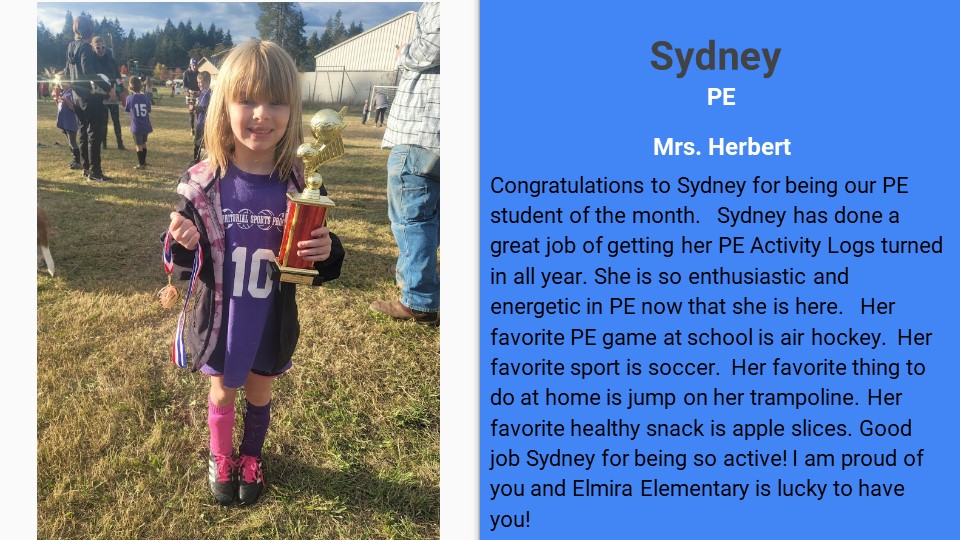 Dear Students, Parents, and Guardians,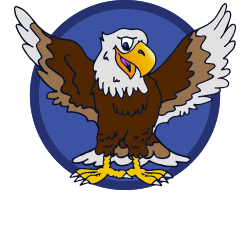 It is with both excitement and sadness that I write this letter to inform you that as of June 30, 2021, I will be leaving the position of principal of Elmira Elementary School.  In July, I will transition into a new position as Director of K-12 Programs for the Fern Ridge School District. Although I will miss my work with our school family, I look forward to helping our students, families, staff, and community on a district level. I am excited for the opportunity to support ALL of the students in FRSD!
It has been a pleasure to serve as the principal in our beautiful little school for the last 5 years. I have been fortunate to experience a wonderful partnership with the students, staff and families in our community.
I would like to personally thank you for the opportunity to serve you, your children and this outstanding school community and hope you know I am especially proud of our students (families and staff too). I look forward to hearing great things about their accomplishments as they continue their education in FRSD and beyond.
To all of our EES students I would like to wish you nothing but success as you continue at EES or move into middle school at FRMS next year!  It has been an honor to be your principal! I hope that you continue to love and care for our school as much as I do!
A HUGE thank you to all the families and staff (past and present) that have supported and continue to support Elmira Elementary and myself. It has been my pleasure getting to know you all and I am going to miss being here on a daily basis. I am particularly going to miss all my daily smiles from students!
Please know that the district has put together a strong team to begin the work of finding our next amazing principal to lead EES. I know this team will work diligently to find someone to continue and improve upon the work that we have been doing.  Our goal is to complete the hiring process prior to the end of the school year.
Thank you so much for your support during this transition! If you have any questions, please do not hesitate to call or email!
Respectfully (and with lots of love too),
Mrs. Marshall
We are so appreciative for our wonderful classified staff! Doing our part to help them feel some extra love this week! Please join me again in thanking them for ALL that they do every day for our students, families, staff, and community!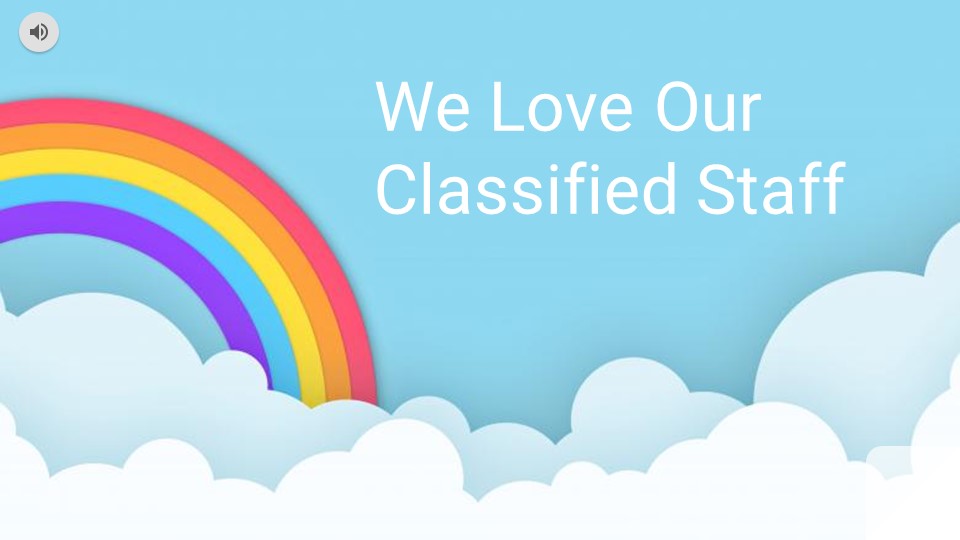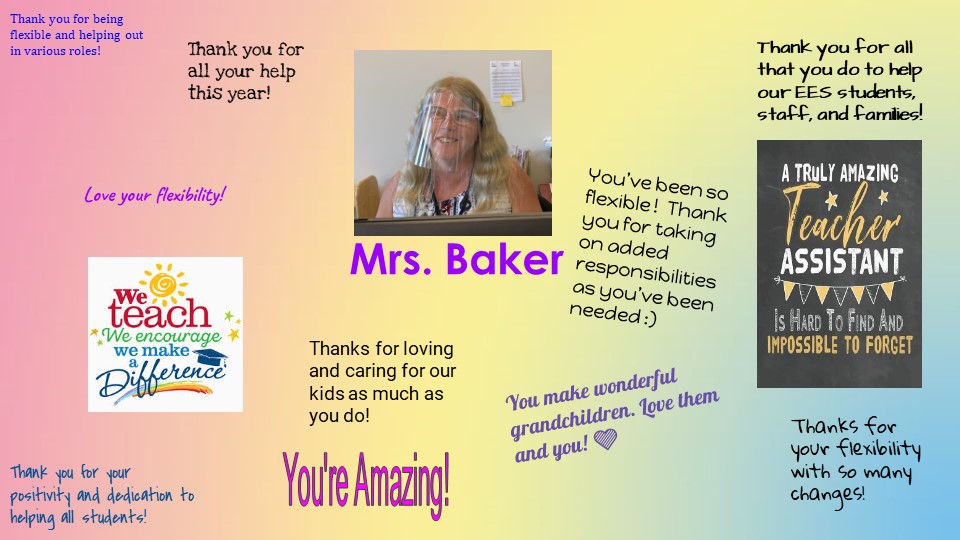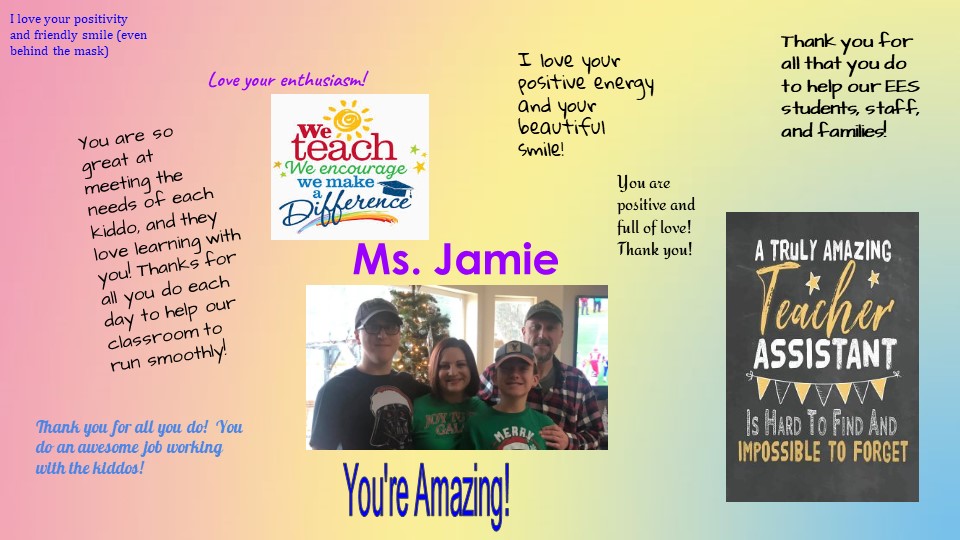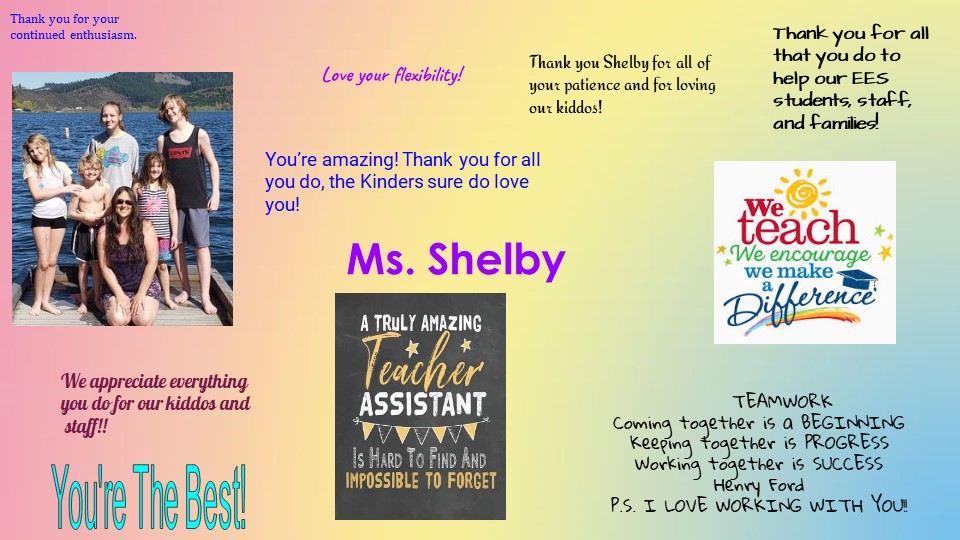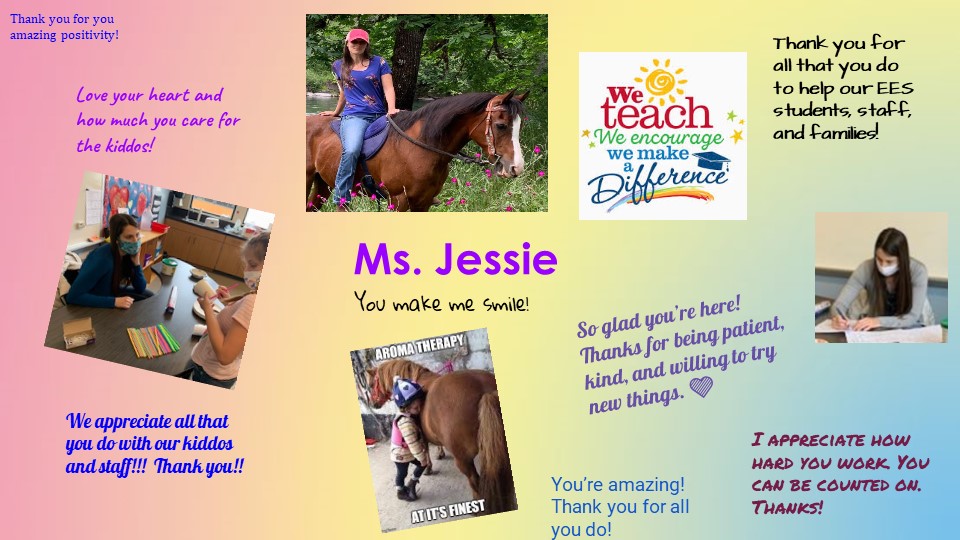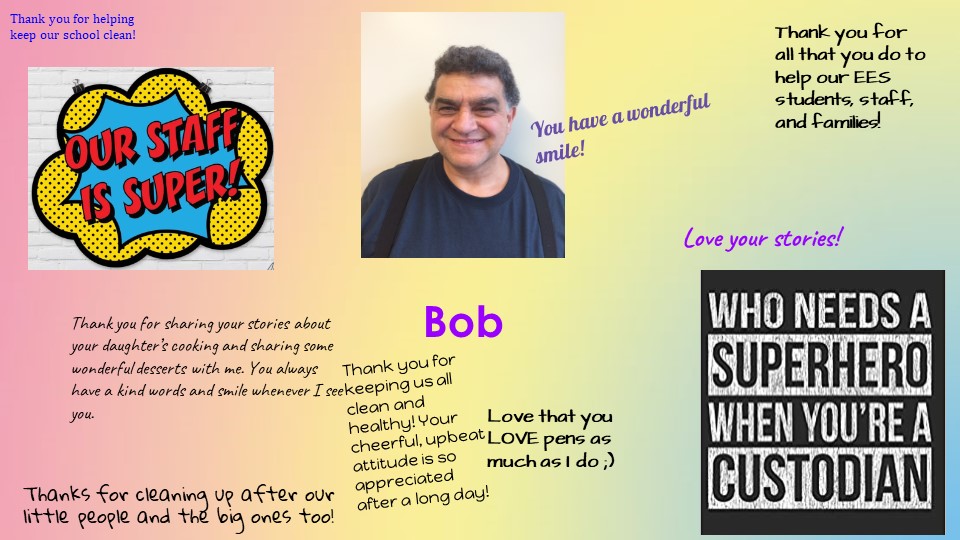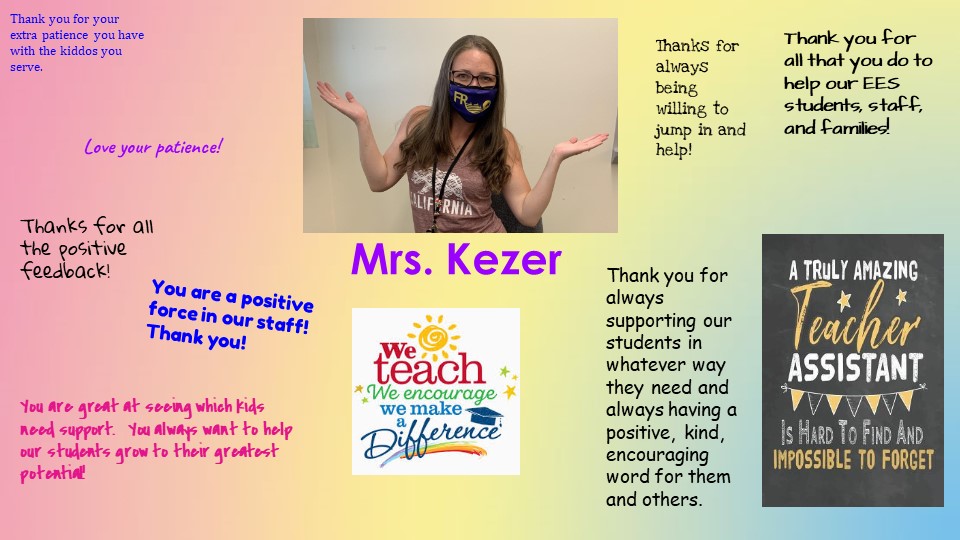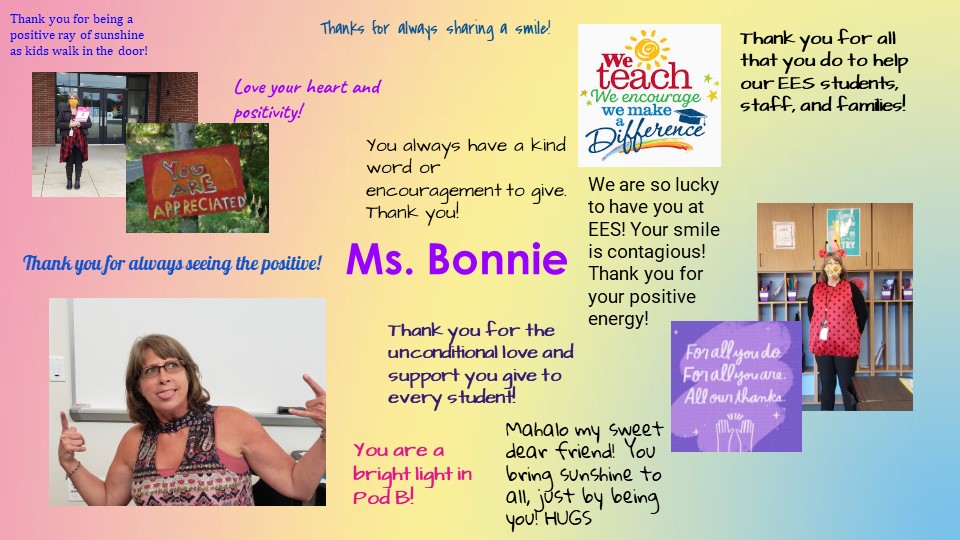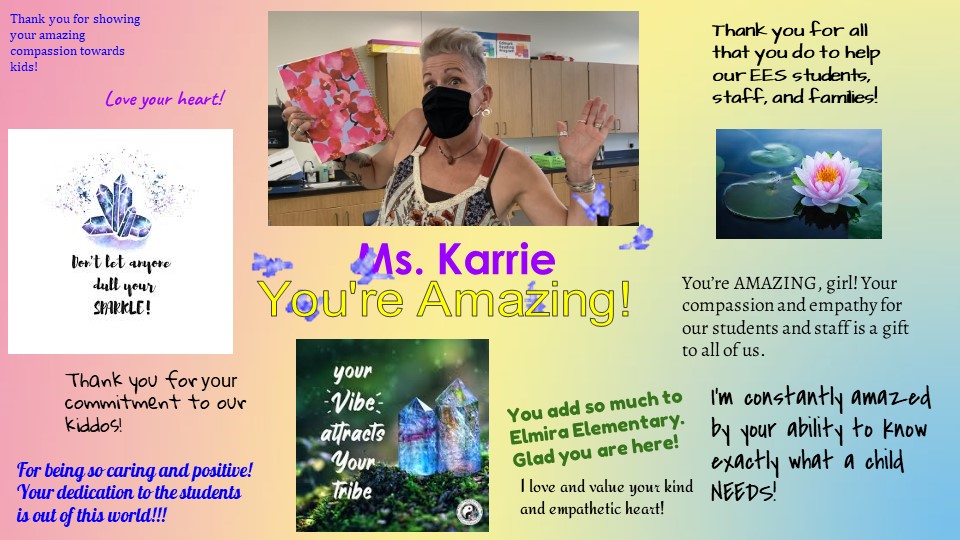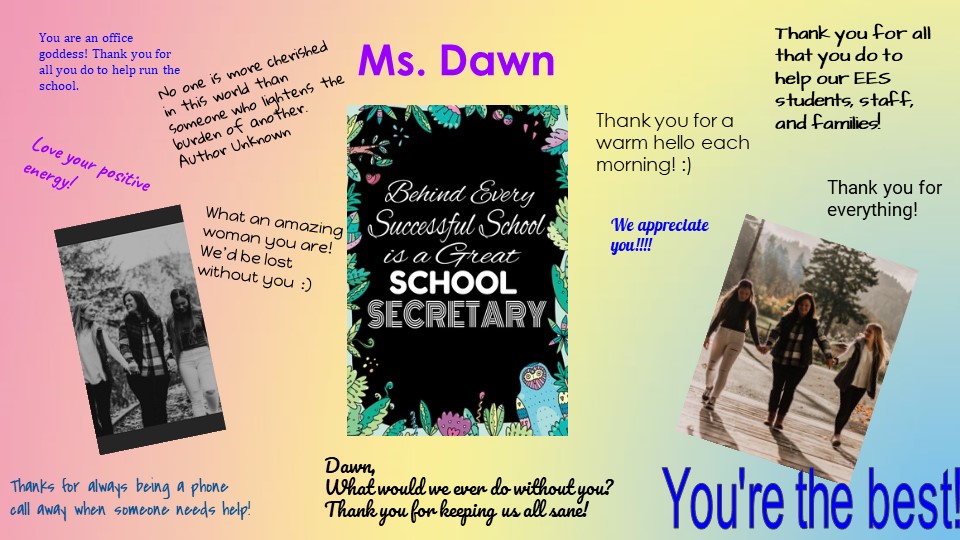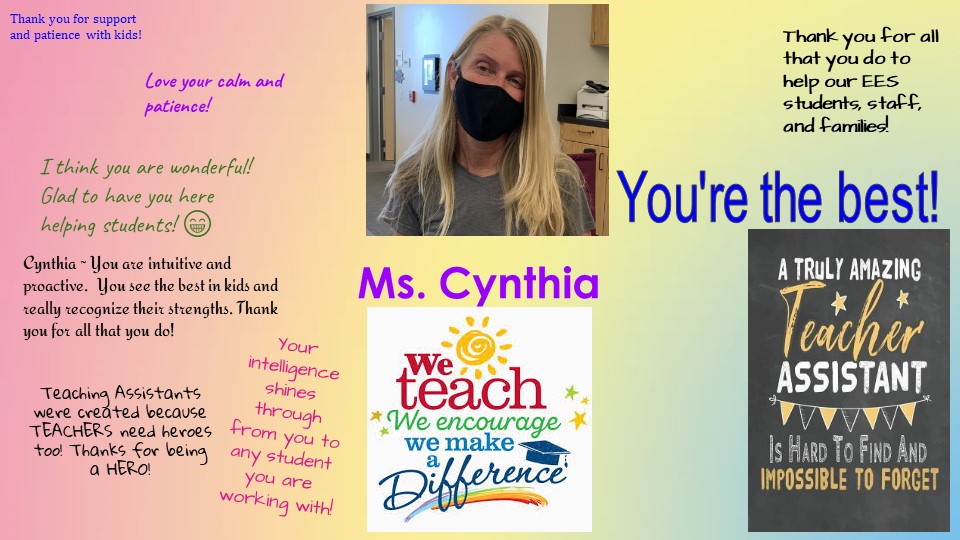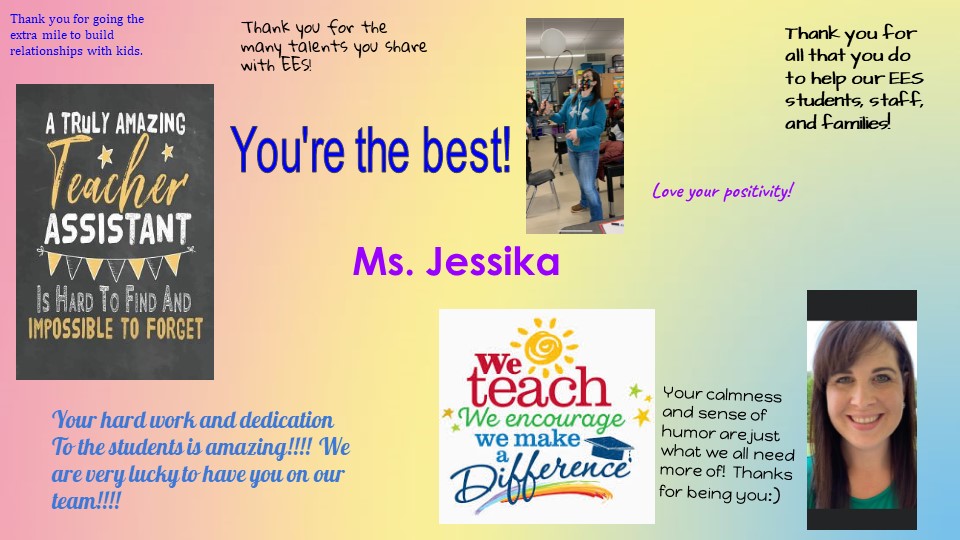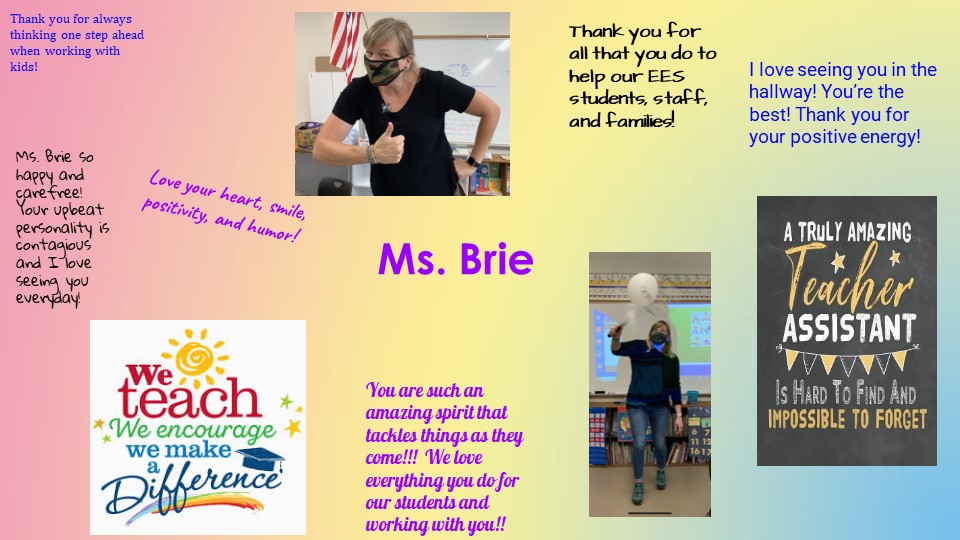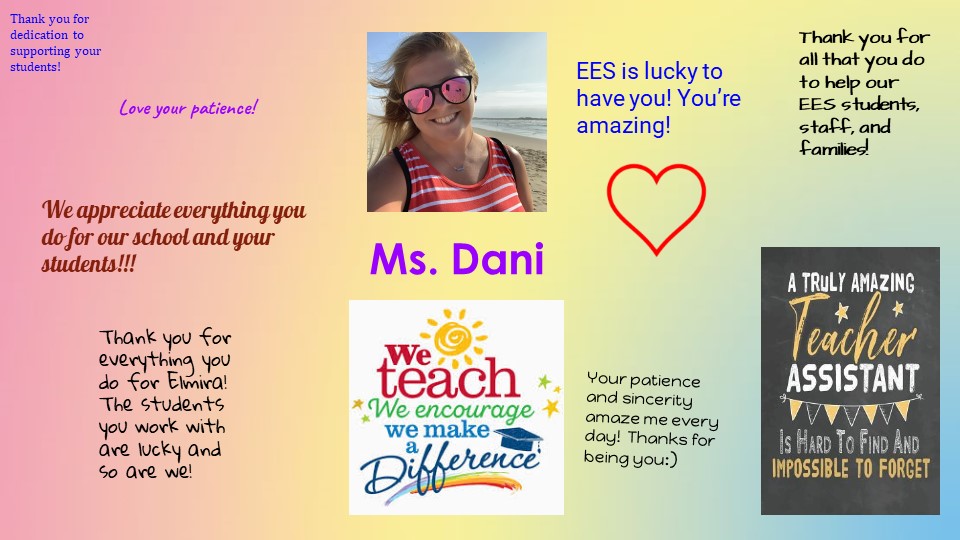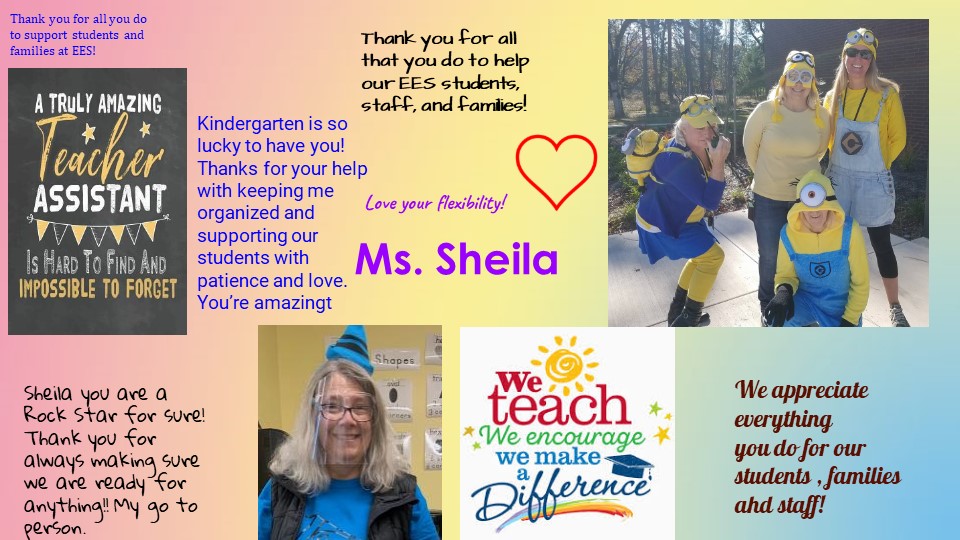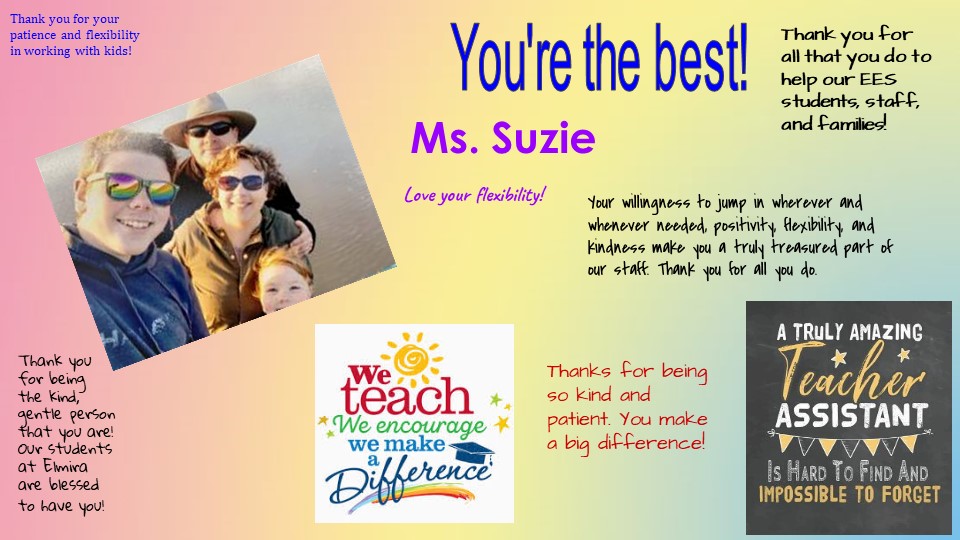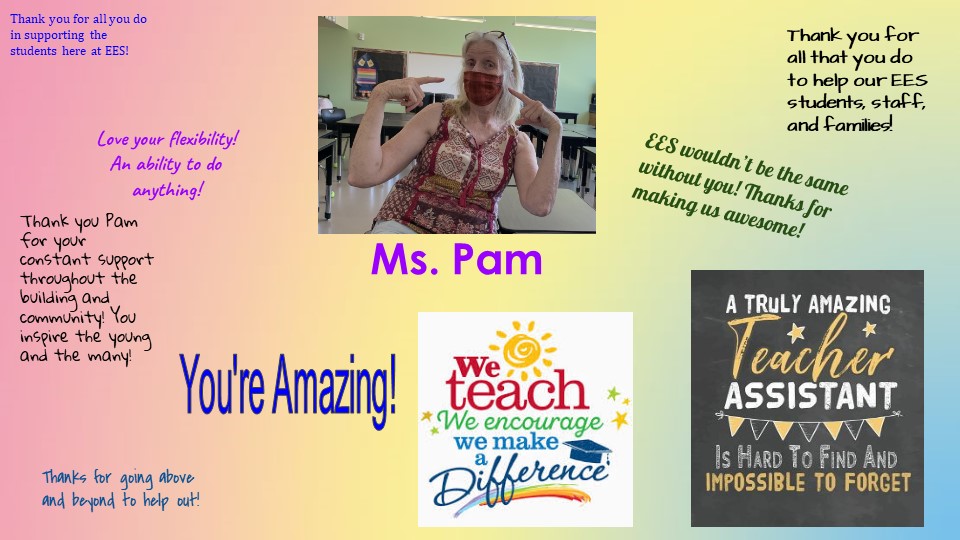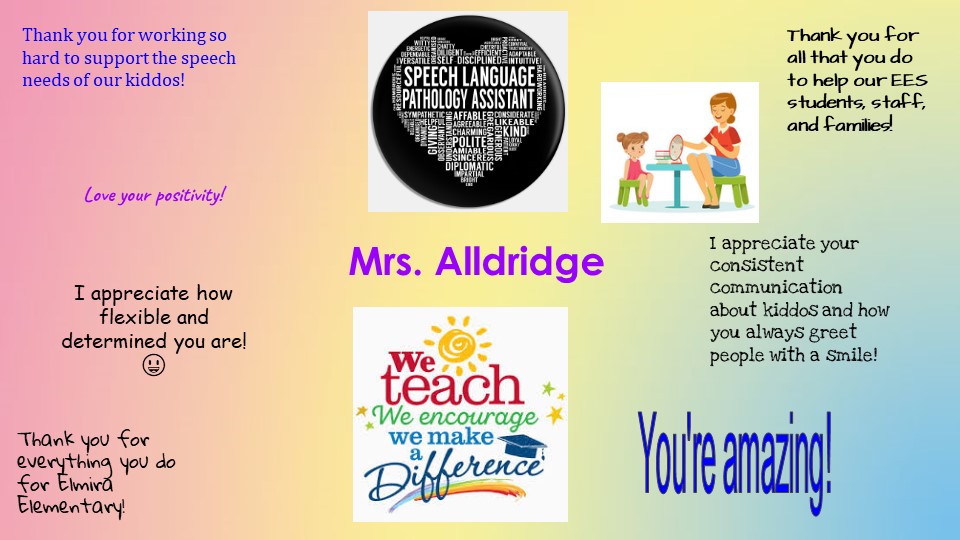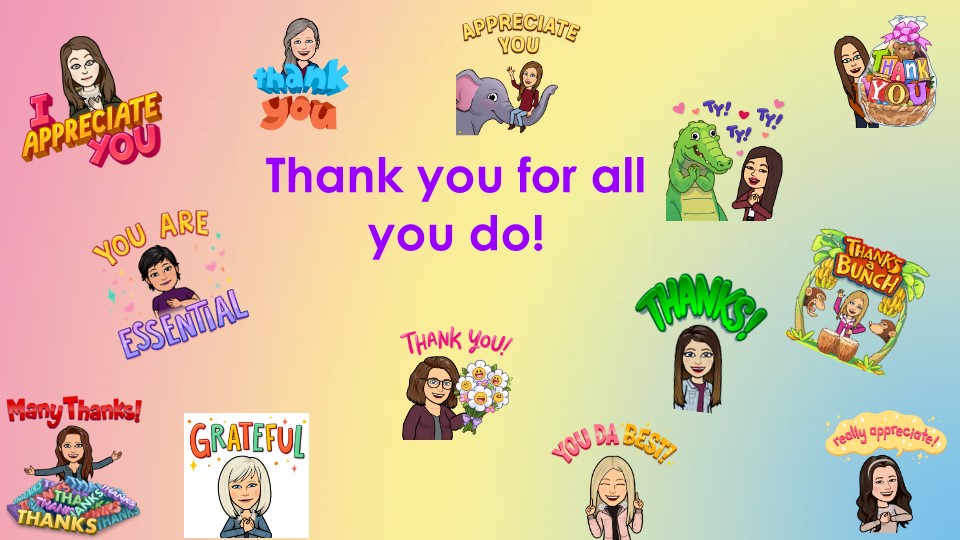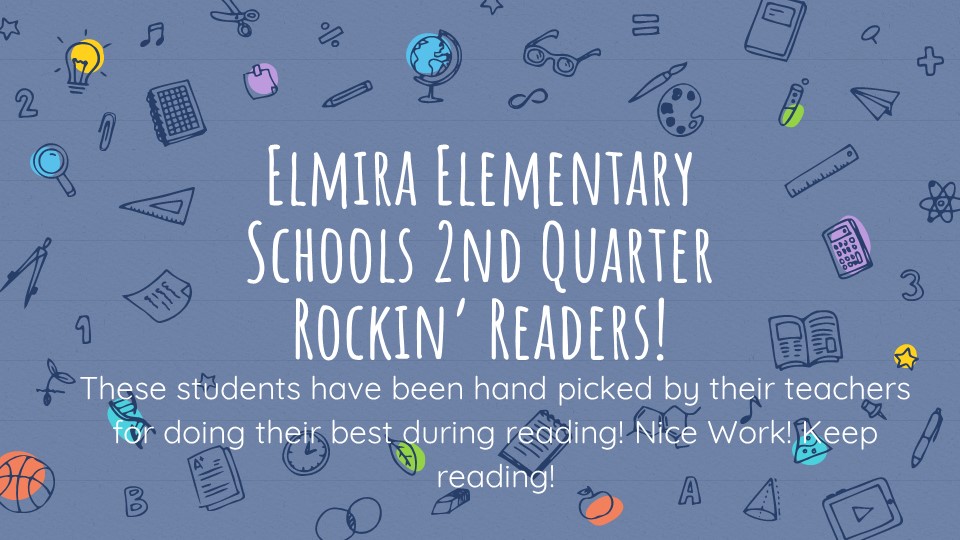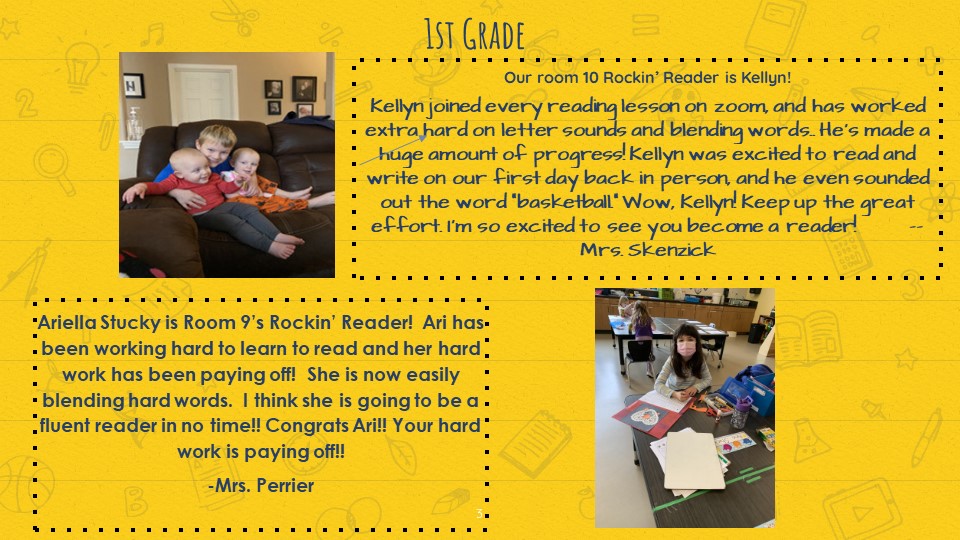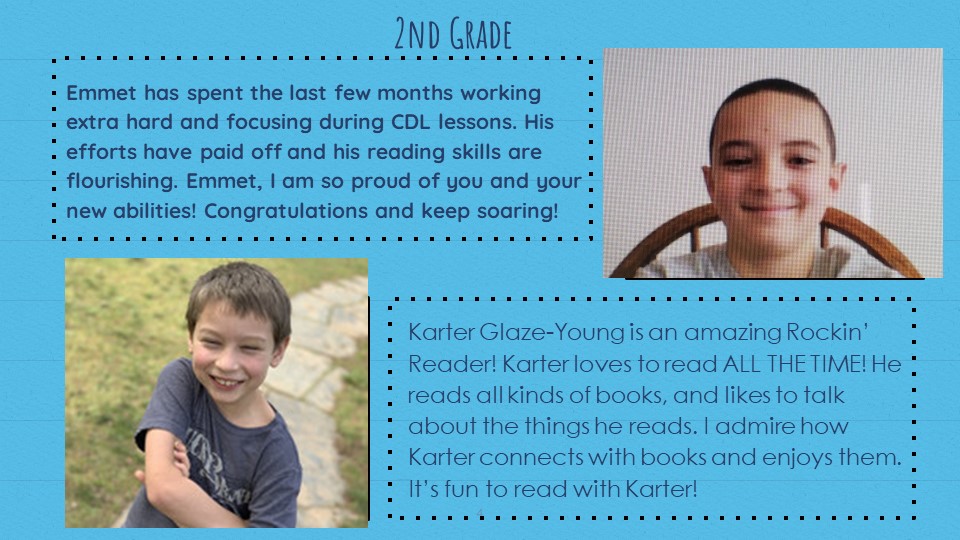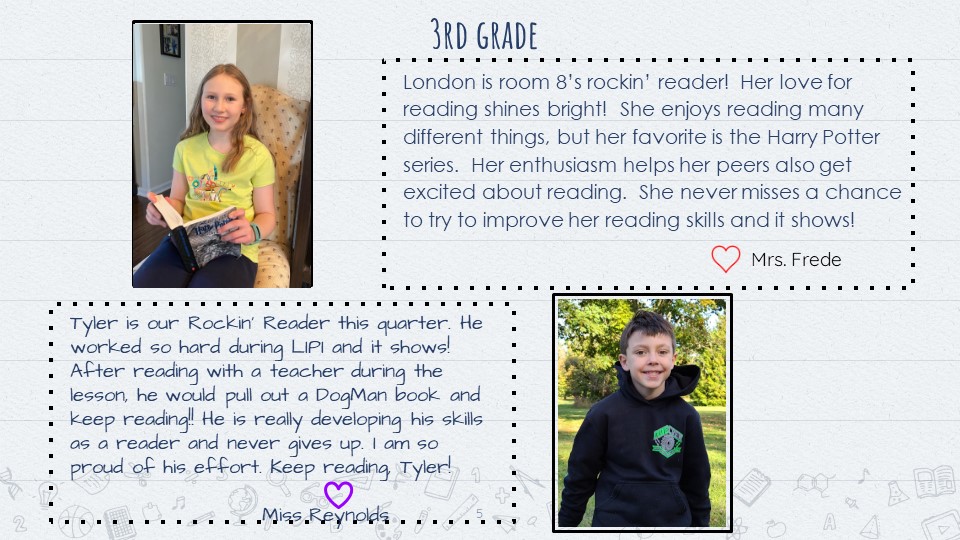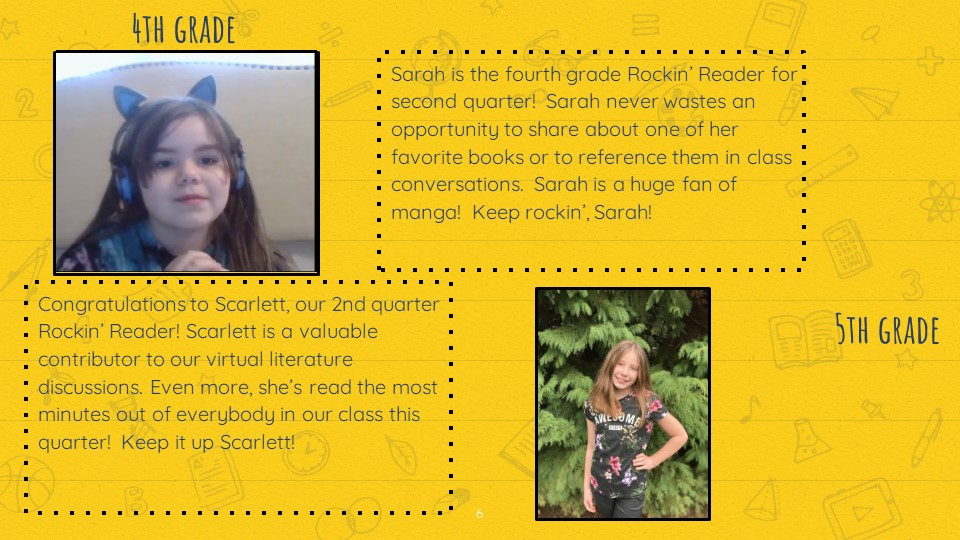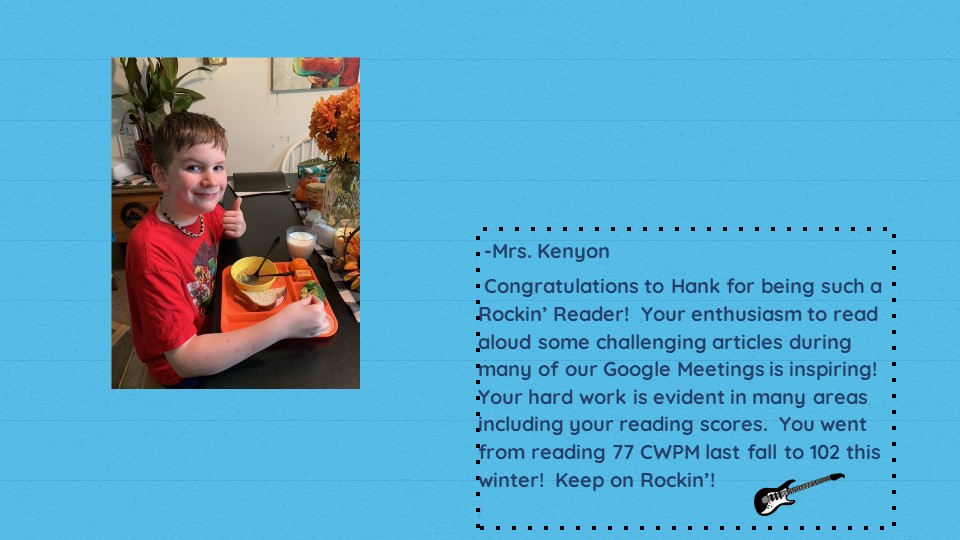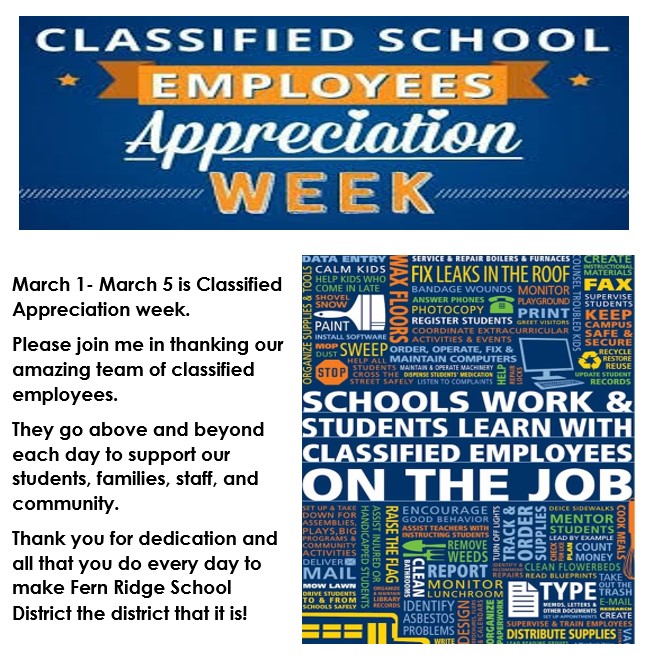 So many students working hard at EES. Congratulations!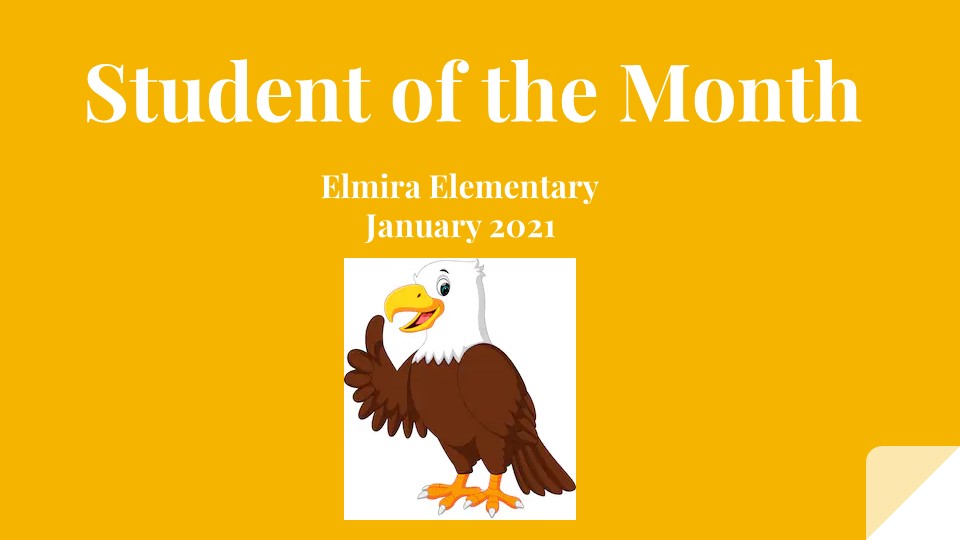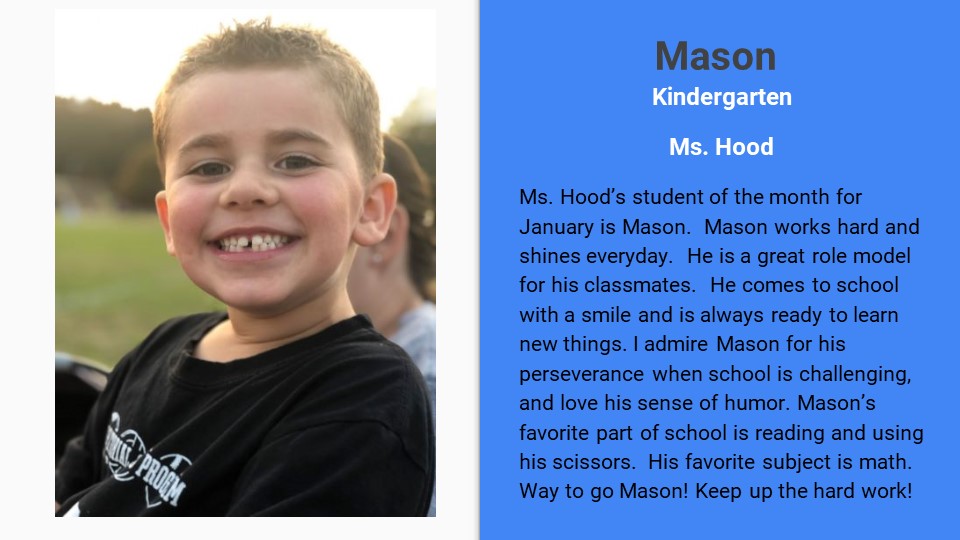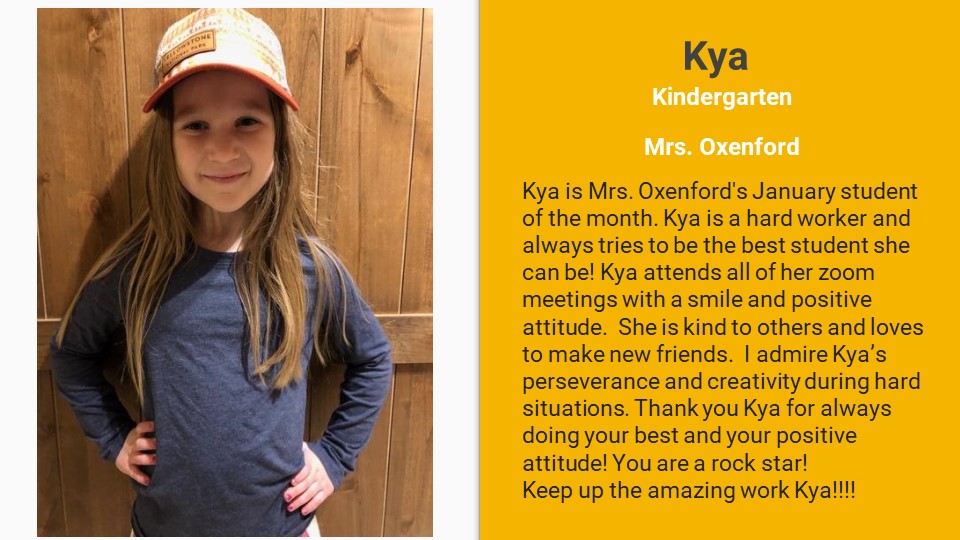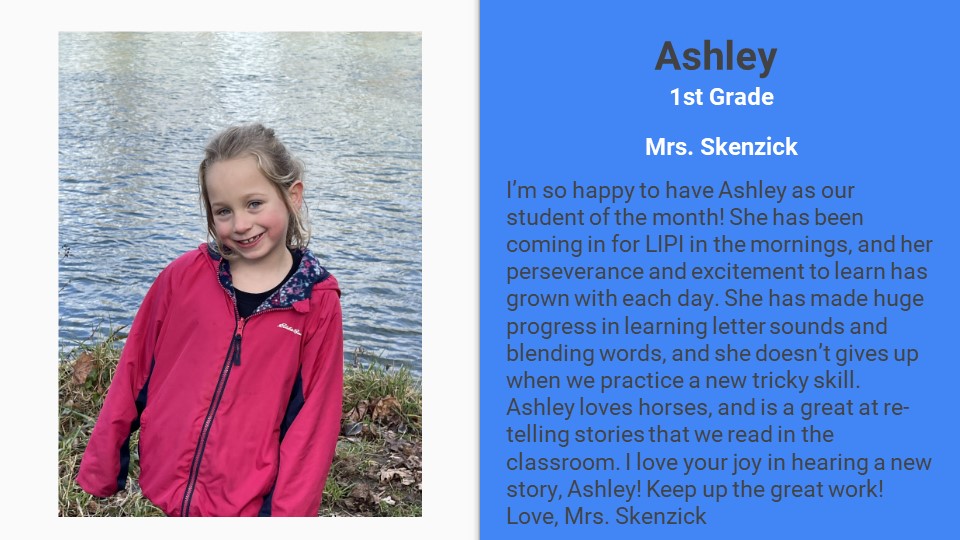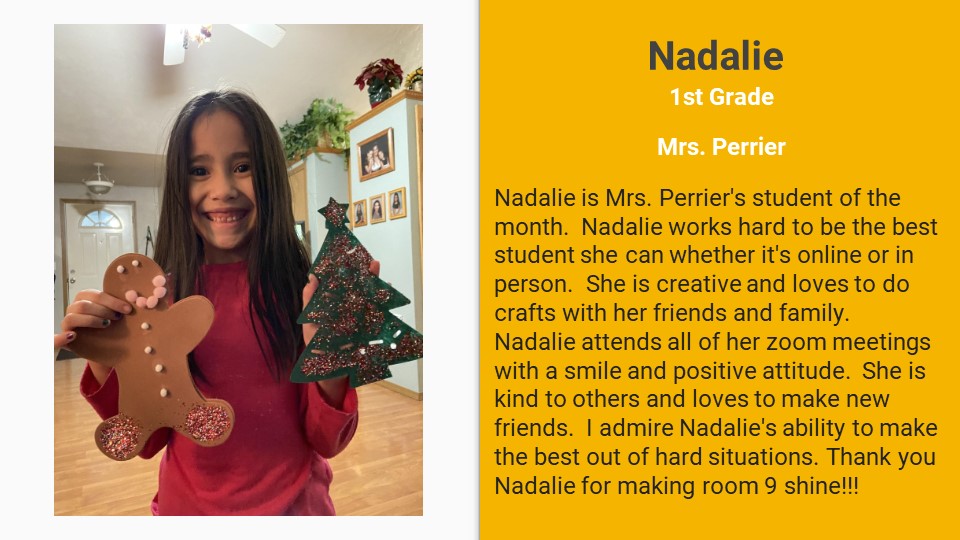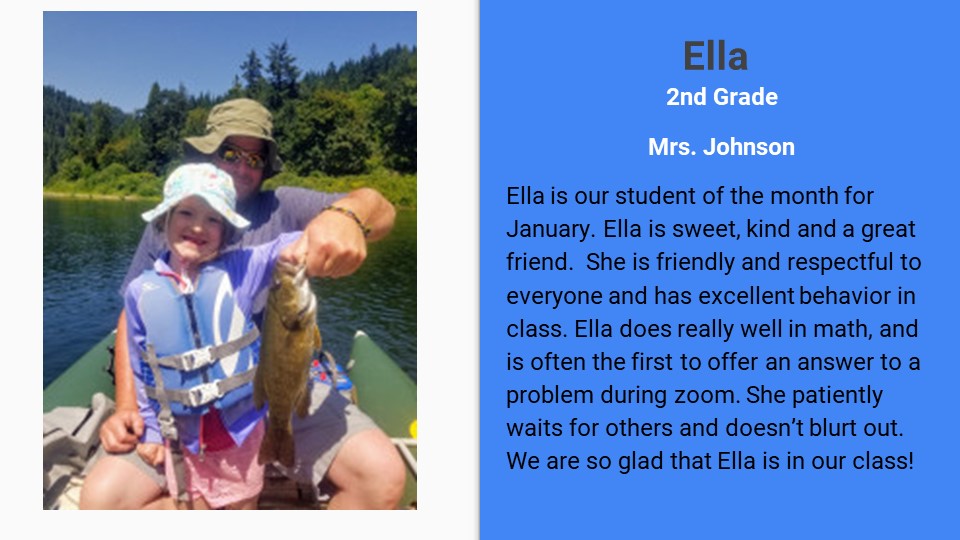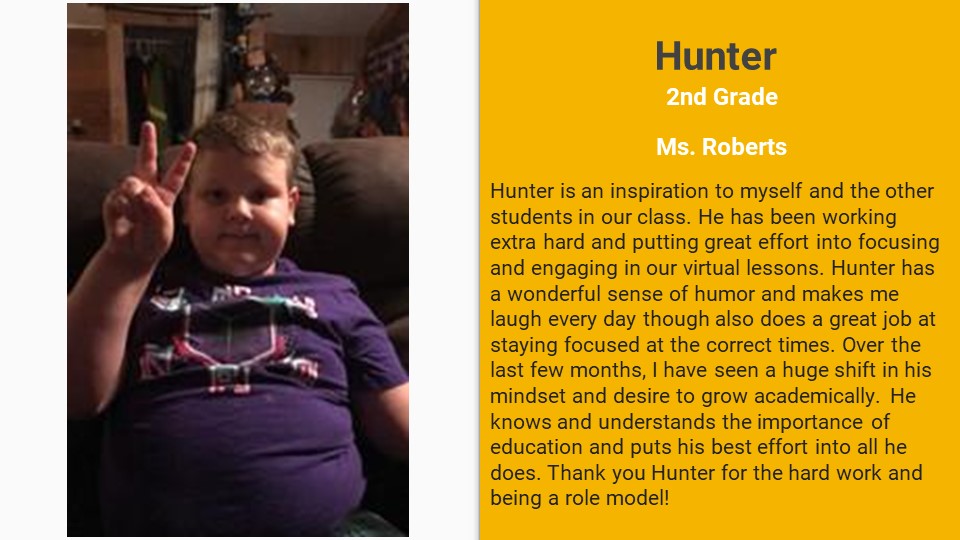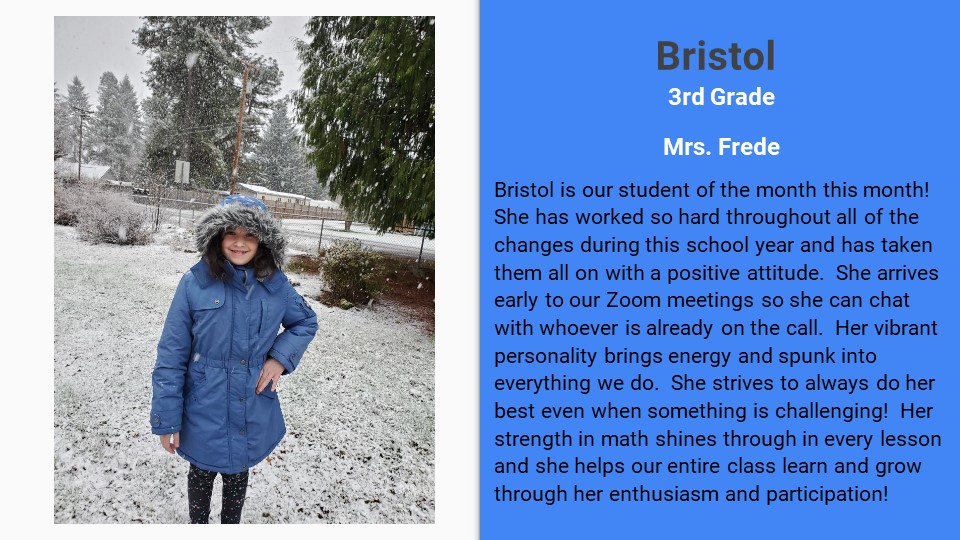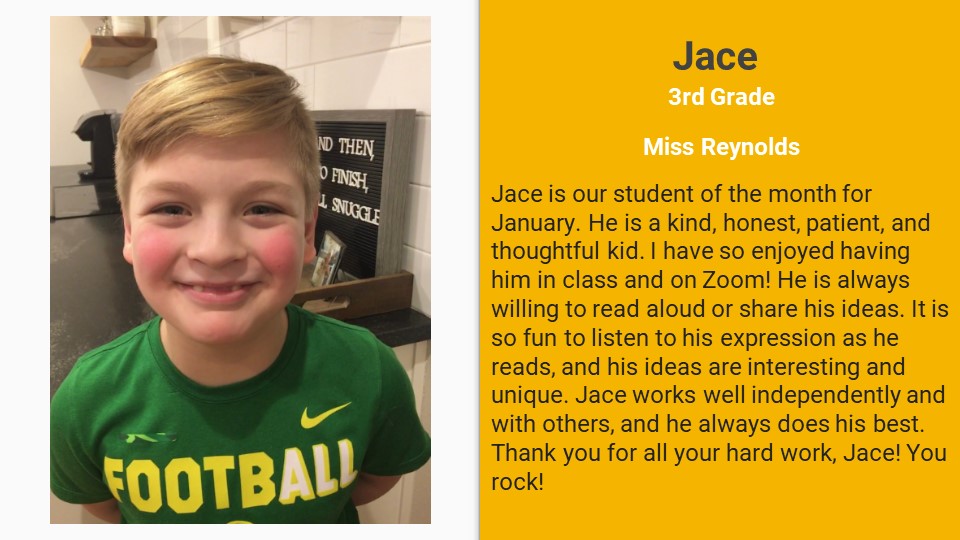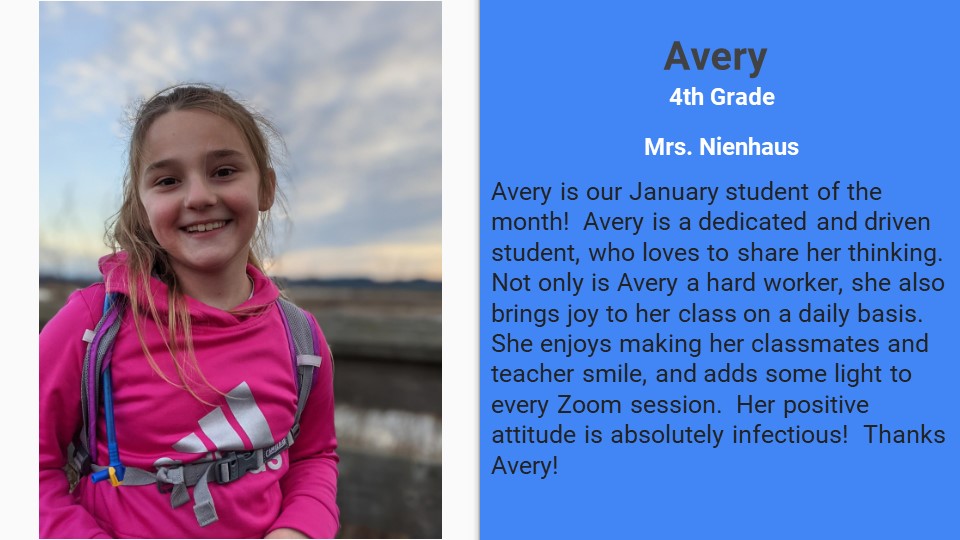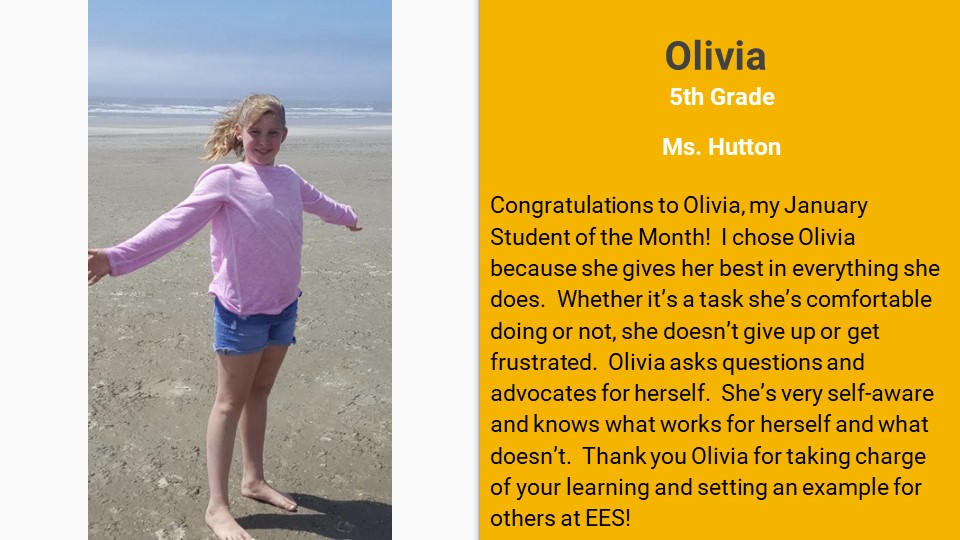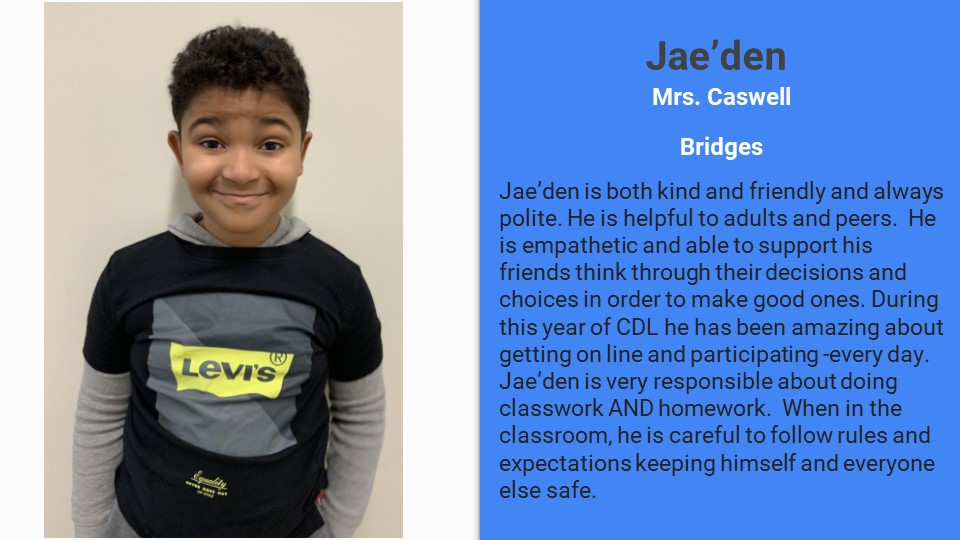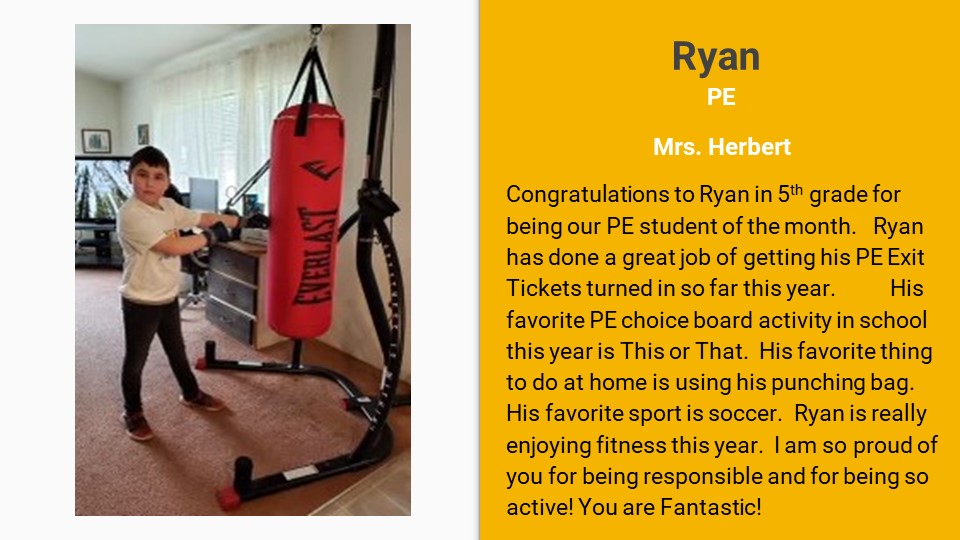 Happy Friday to our students, staff, families, and community members!
*Hybrid teaching and learning is a challenge
*Adjusting schedules for food service, transportation, and everything else can take a lot of energy
*Wearing a mask can be uncomfortable at times
*Washing/sanitizing takes extra time
There are so many things about COVID that have not been easy or fun… so our staff here at EES is CHOOSING TO SEE THE GOOD! I thought it might be nice to share a few so far…