The teachers have put together a little intros, to help welcome out students and families to the start of a new school year. Check them out below!
Kindergarten:
1st grade:
2nd grade:
3rd grade:
4th grade:
4th/5th blend:
5th grade:
P.E.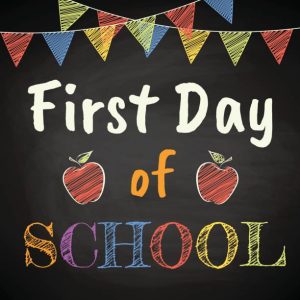 It's hard to believe, but the first day of school is almost here! We are so excited to welcome our students to a new school year! Here are some details:
Tuesday September 7 – 1st day of school for students in grades 1-5
Monday September 13 – 1st day of school for kindergarten students
Doors open at 7:30am
School starts at 7:55am and ends at 2:25pm
On Wednesdays, we have early release and school ends at 12:45pm
1st grade students will enter through the south door, 2nd/3rd grade students will enter through the main office door, and 4th/5th grade students will enter through the playground door on the north side of the building. Directional signs will be posted, and staff available to help.
Kindergarten students will enter at either the south door or the playground door, depending on which teacher/classroom they have.
All students will be screened at entry for visible symptoms, and checked to be sure they are feeling well.
Once students have entered the building, they can go to the cafeteria to get breakfast or go straight to the classroom.
Due to health precautions, we are not able to invite any family members or volunteers inside the building this year, even on the first day of school. Staff will be helping ensure students get to the correct locations.
There will be photo backdrops available near each entrance on the first day of school (kindergarten too!).
Masks are required while at school, per State of Oregon requirement. This includes all indoor areas except while students are eating. Recess and outside PE do not require masks.
If your child has a primary COVID symptom, we will call home and your child will be need to be picked up: Fever (100.4 or higher), Shortness of breath/trouble breathing, or a Cough. Please do not send your child to school with any of these symptoms. We want to keep everyone safe and healthy!
If your child develops COVID symptoms while at school, we have the ability to provide a rapid self-administered COVID test. Tests will only be provided for students who have signed parental permission on file.
Parking/drop off: the north parking lot (closer to the field/playground) is for staff parking and the bus loop. Families, please use the south parking lot. If you need to exit your car to assist your student, want to walk them to an entrance, or want to take a picture – please park in a spot and do not block/stop the drop off lane.
Click here to go to the Transportation page for bus route information. Then click on Elmira Elementary.
Click here for more information from the district.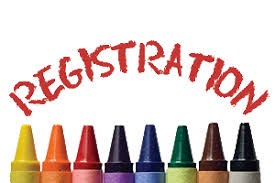 Online registration for the 2021-2022 school year (both in-person and the online Options program) is now open. The link to the 2021-2022 online registration can be found on the right hand menu on the EES website. In addition, if you would rather register in person, we are returning to our typical drop-in registration in the office entryway this year. Please keep in mind that masks will be required if registering in person at the school.
In-Person Registration Dates for 2021-2022:
Wednesday, August 18th (New students/Kindergarten) 7:00 am to 7:00pm
Tuesday, August 24th (All students) 7:00am to 7:00pm
Wednesday, August 25th (All students) 8:00am to 3:00pm
Thursday, August 26th (All students) 8:00am to 3:00pm
For incoming kindergarten and new students please bring:
Copy of birth certificate
Proof of residency
Current immunization data
Kindergarten and new students registering online may bring required paperwork into the EES office between 8:00-3:00 anytime after August 16th.
As in past years, Elmira Elementary will again have a school supply fee. The school supply fee of $30 covers all needed classroom supplies. Not covered by the school supply fee are a backpack, lunchbox, and water bottle. The supply fee is payable at registration. Scholarships available.
If you have any questions, do not hesitate to contact the EES office. We'll be open from 7:30-3:30 M-F beginning August 16th.
EES Office: 541-935-8214 or rklingsporn@fernridge.k12.or.us.
We're so excited to see everyone again!
2020-2021: A school-year like no other!
Happy LAST DAY OF SCHOOL!
To our students at EES: I am so proud of ALL that you have accomplished this year. Your kindness with each other, your patience, flexibility, and resilience has been unmatched. Thank you for making our school a place that we ALL want to be!
To our families: WOW! I am not even sure what to say here— you have had to go above and beyond in so many ways. Thank you for your continued support for our school and staff.
To our EES Staff: You have ALL earned 1 MILLION gold stars! I could not have asked for a more wonderful team! Every single person was committed to doing whatever was needed.
It truly takes a village my friends! Thank you for all of your help!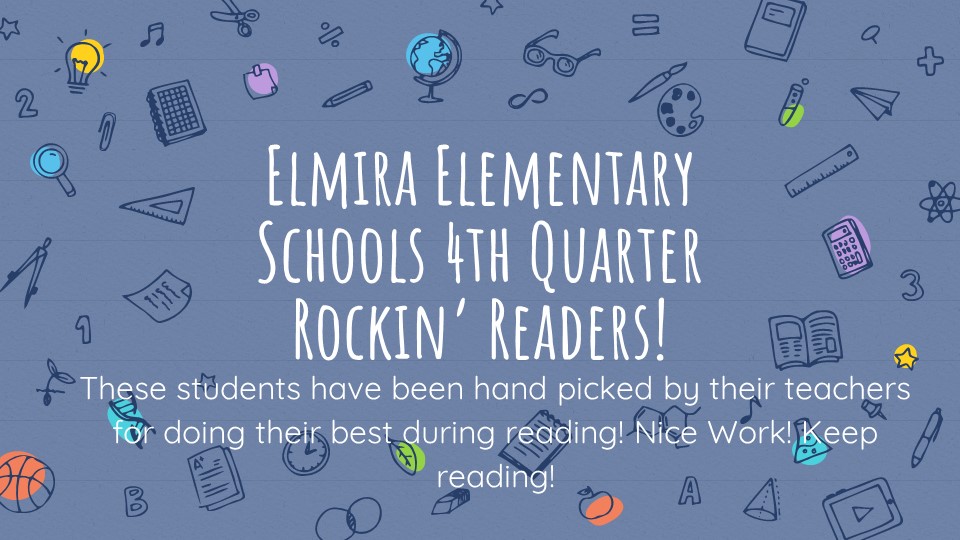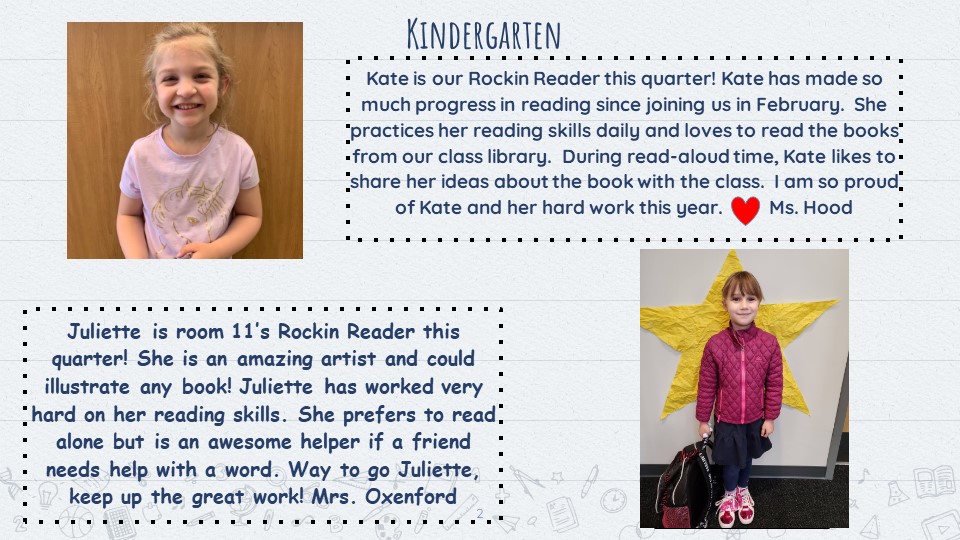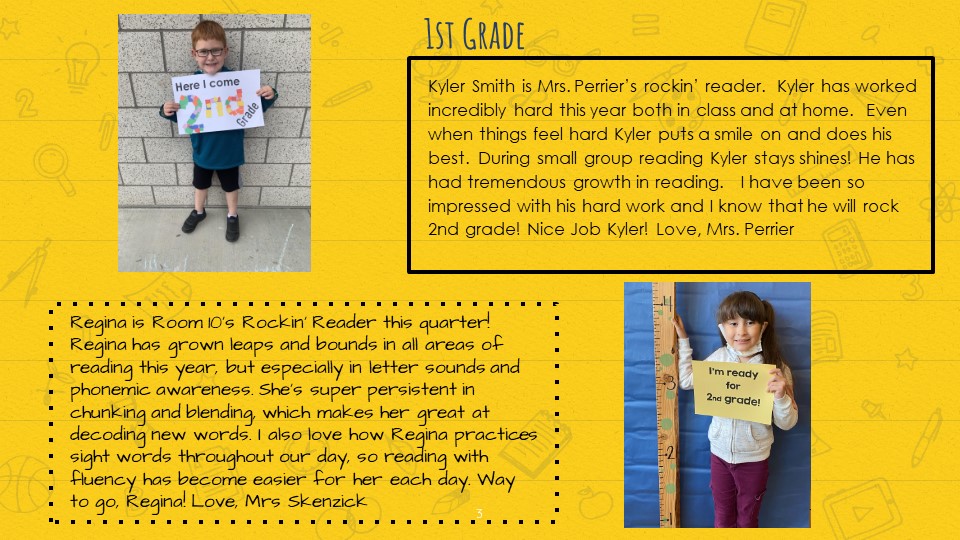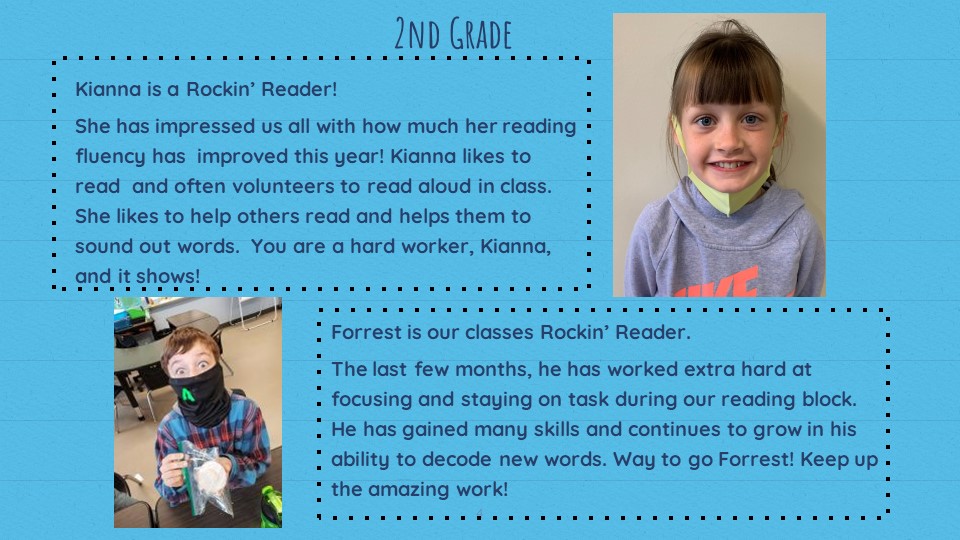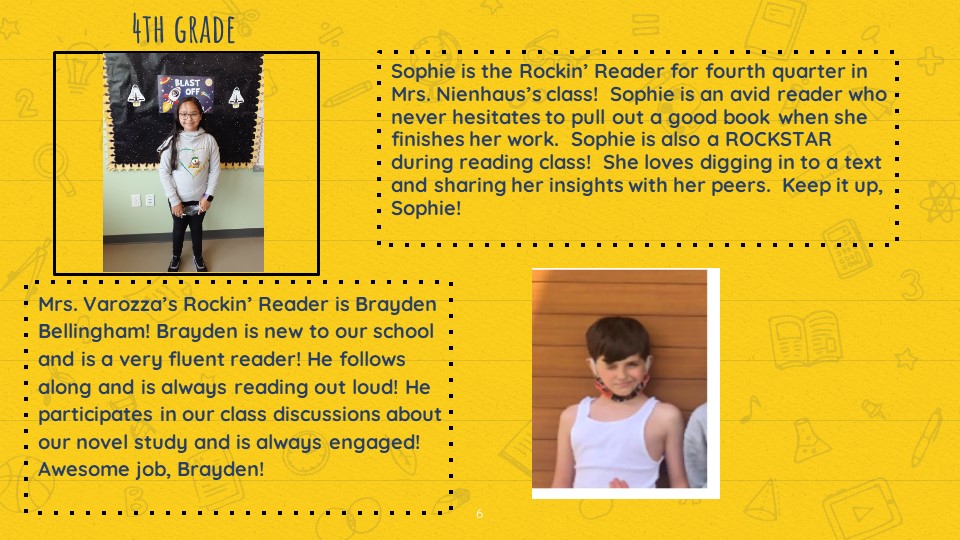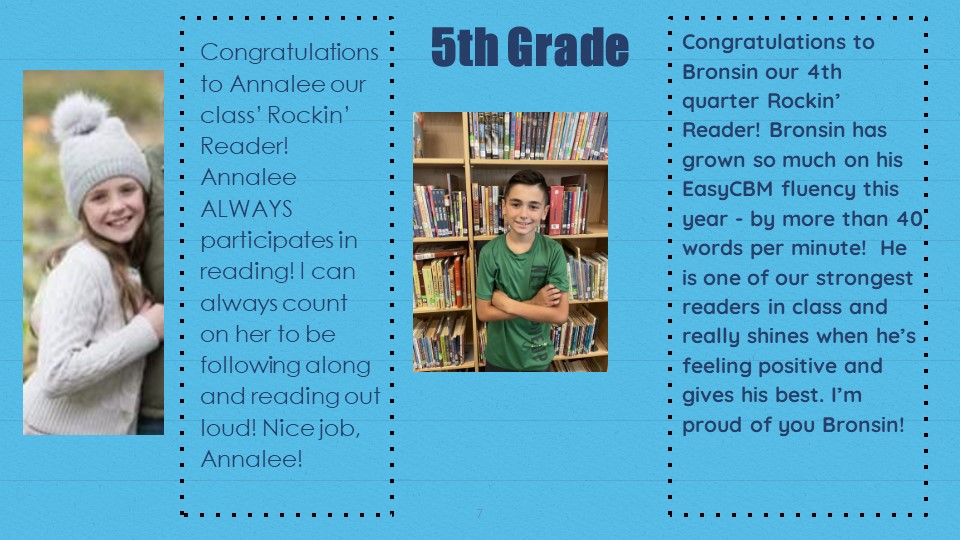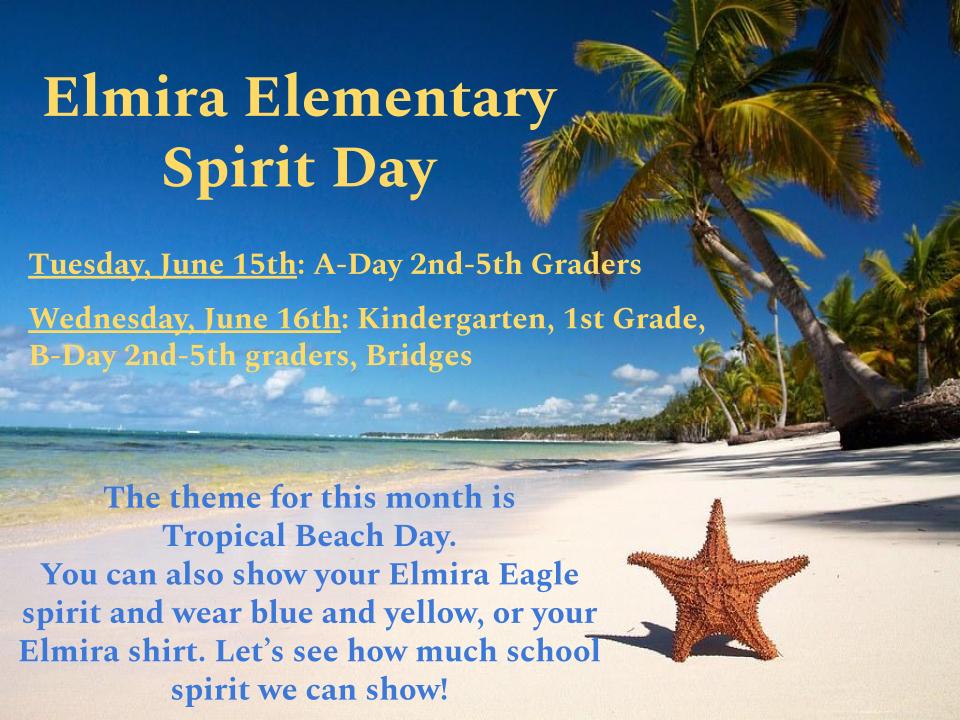 The theme for this month is 
Tropical Beach Day.  
You can also show your Elmira Eagle spirit and wear blue and yellow, or your Elmira shirt. Let's see how much school spirit we can show!
Tuesday, June 15th: A-Day 2nd-5th Graders
Wednesday, June 16th: Kindergarten, 1st Grade, B-Day 2nd-5th graders, Bridges
Grand Opening
June 26, 10:00-2:00
Free lunch and strawberry shortcake
Games and music too!
Corn hole tournament and cake walk!
Check out these rock stars!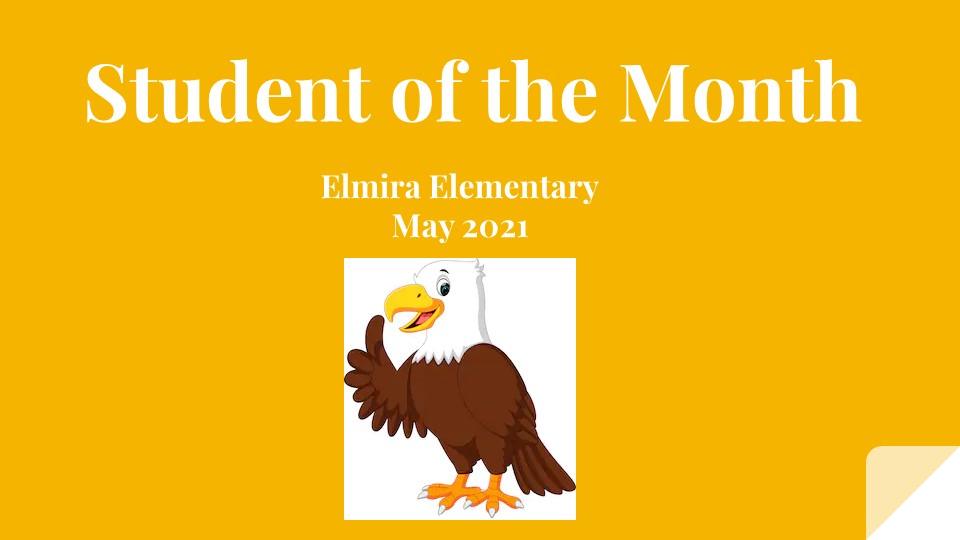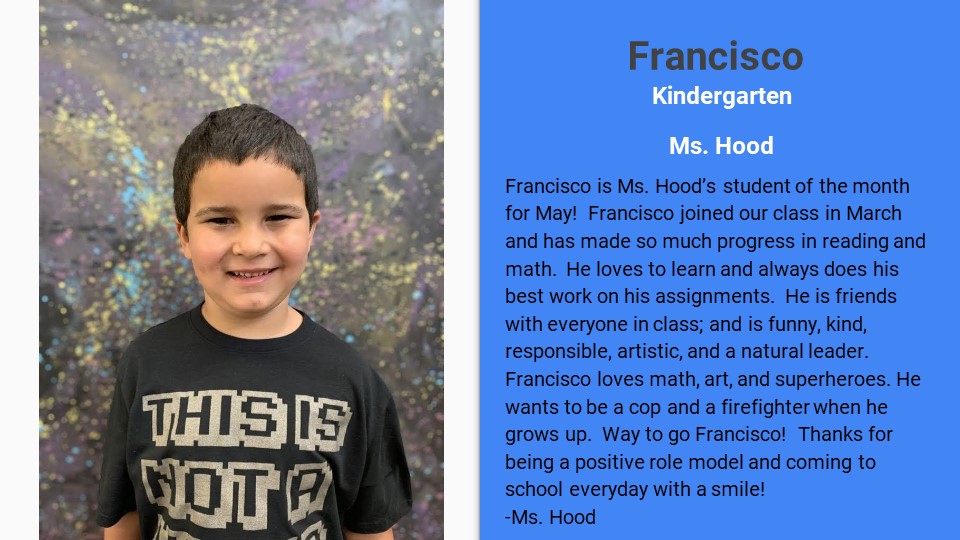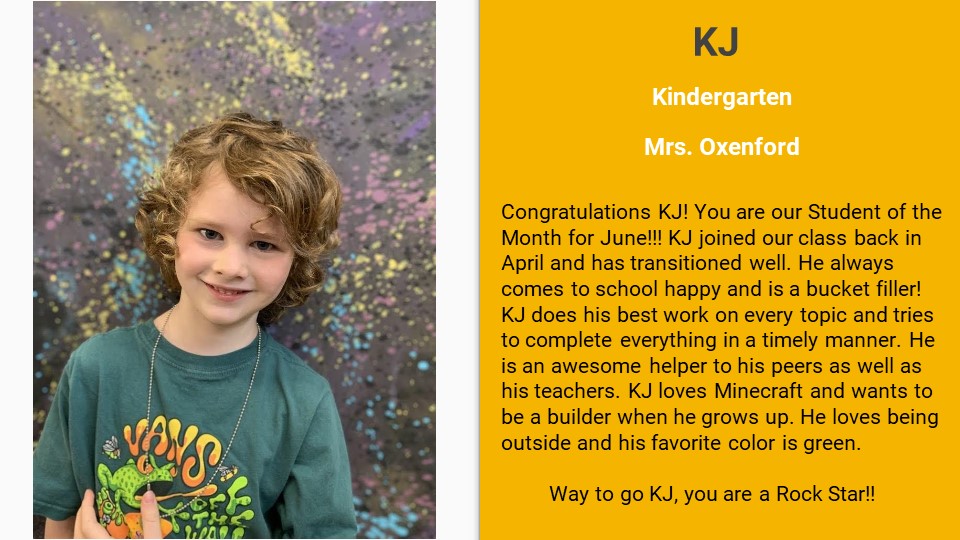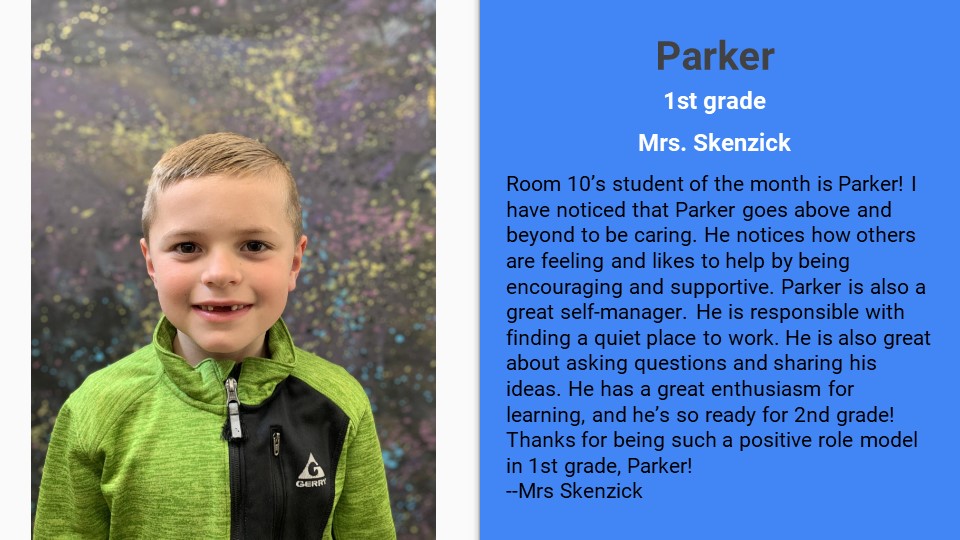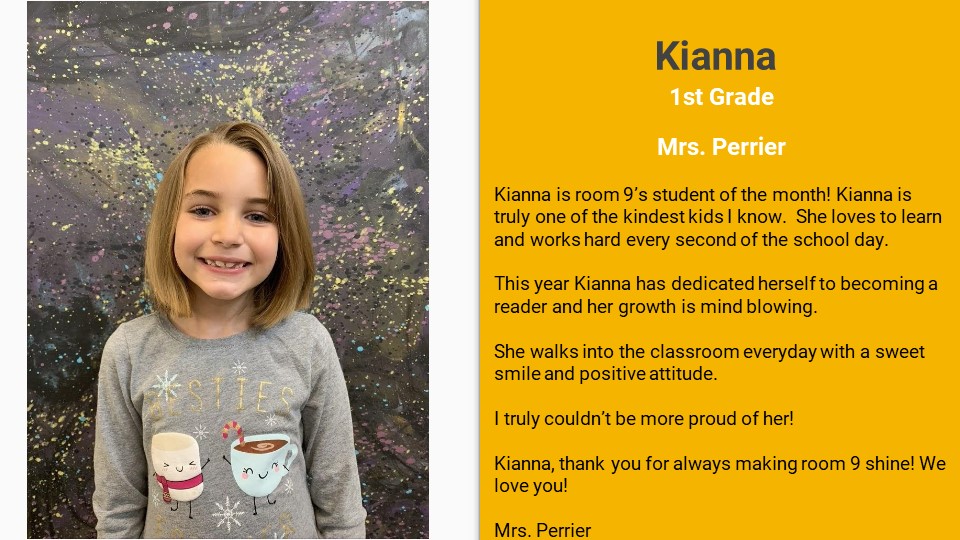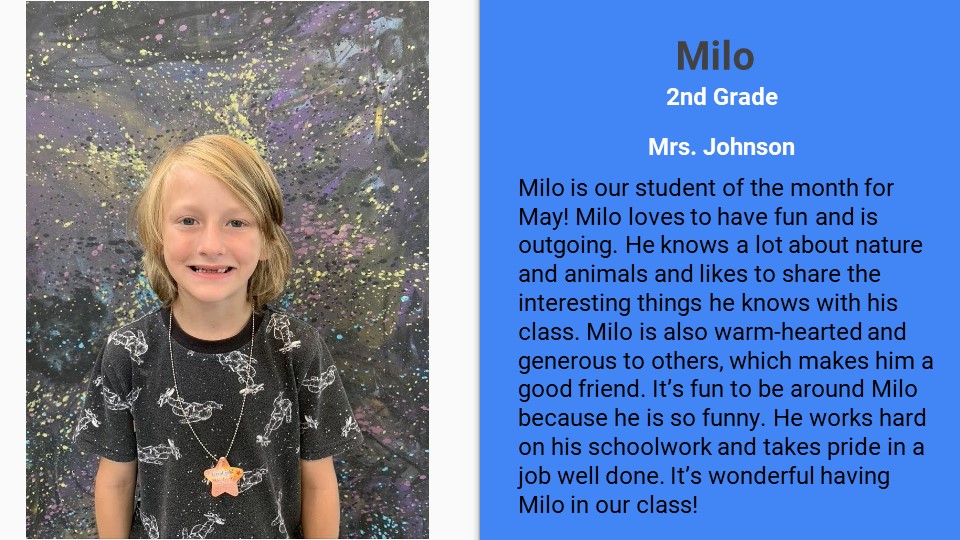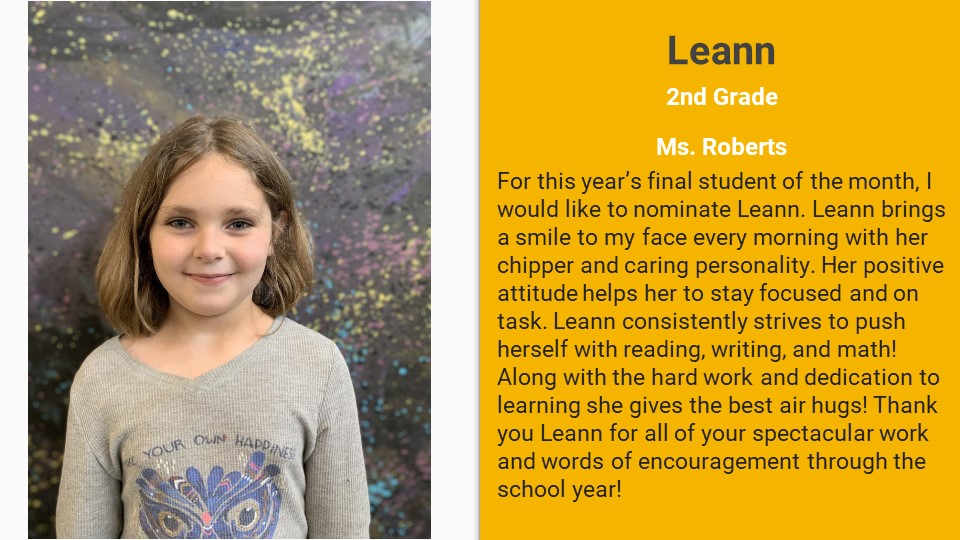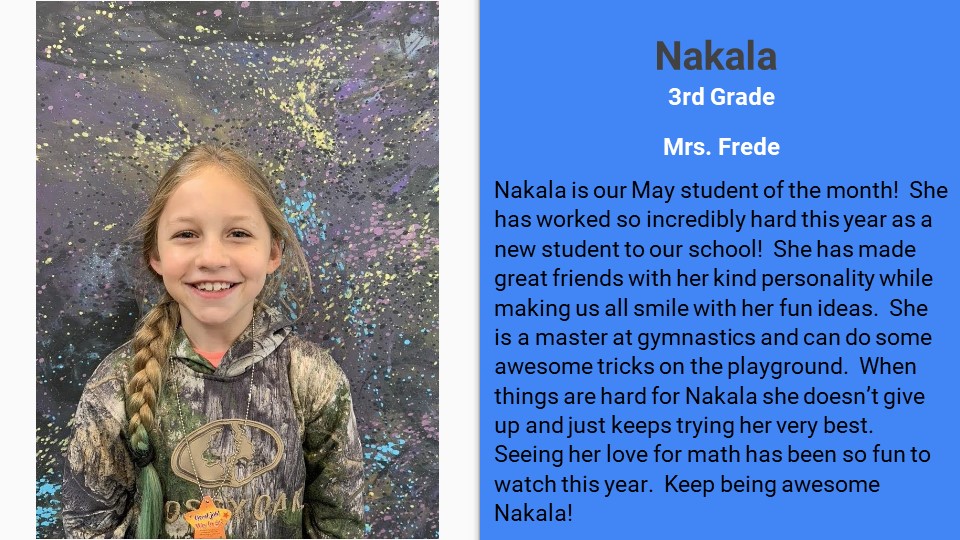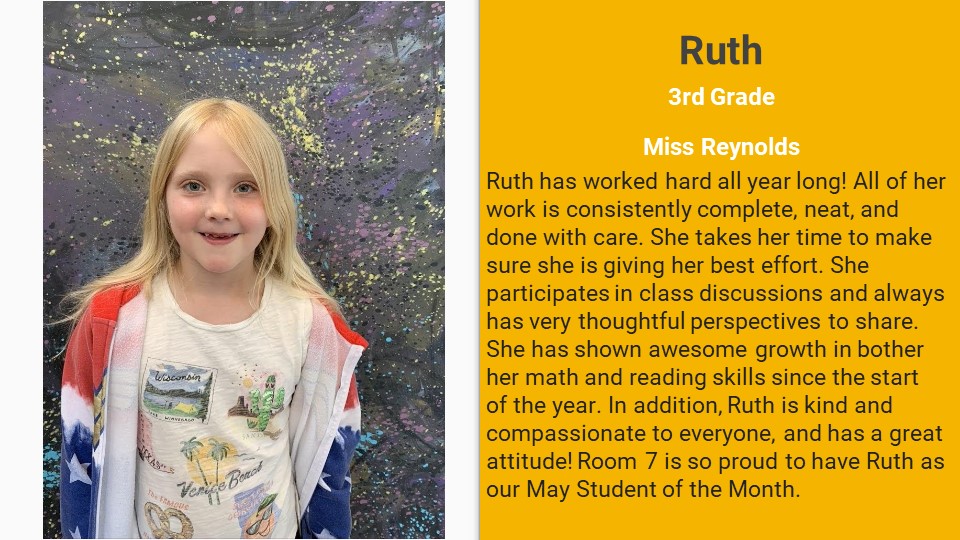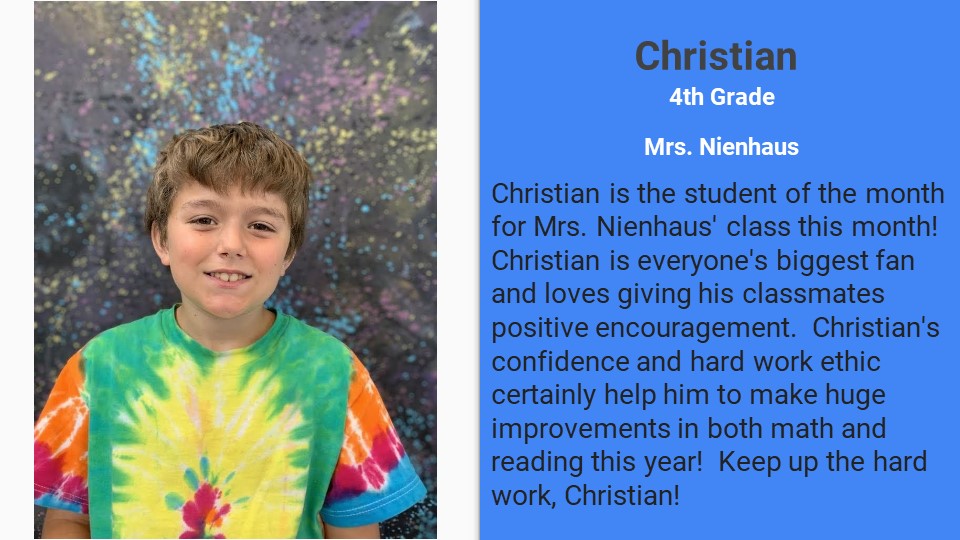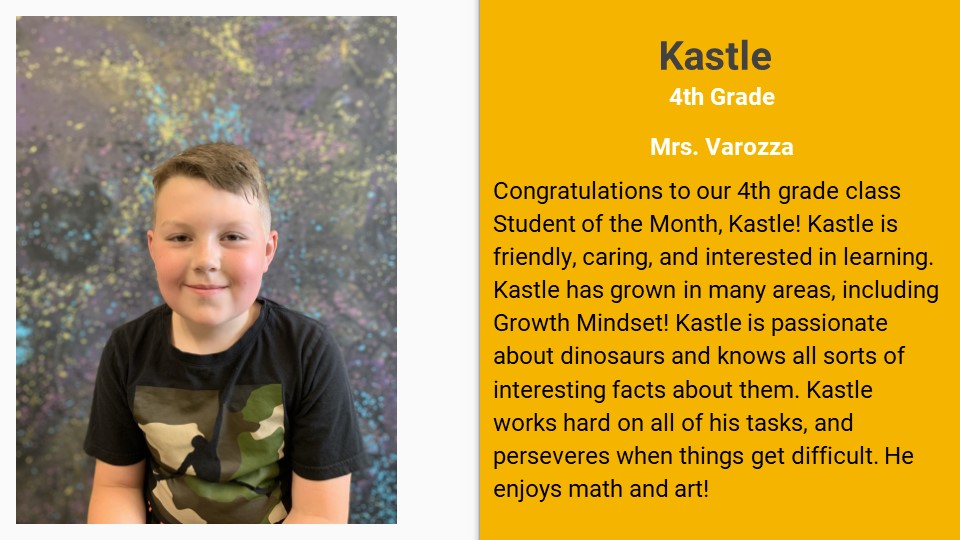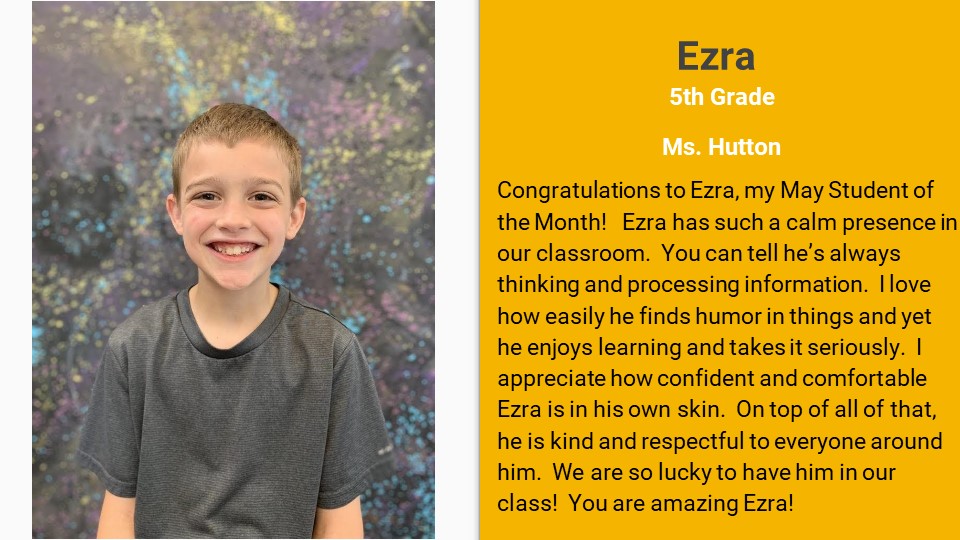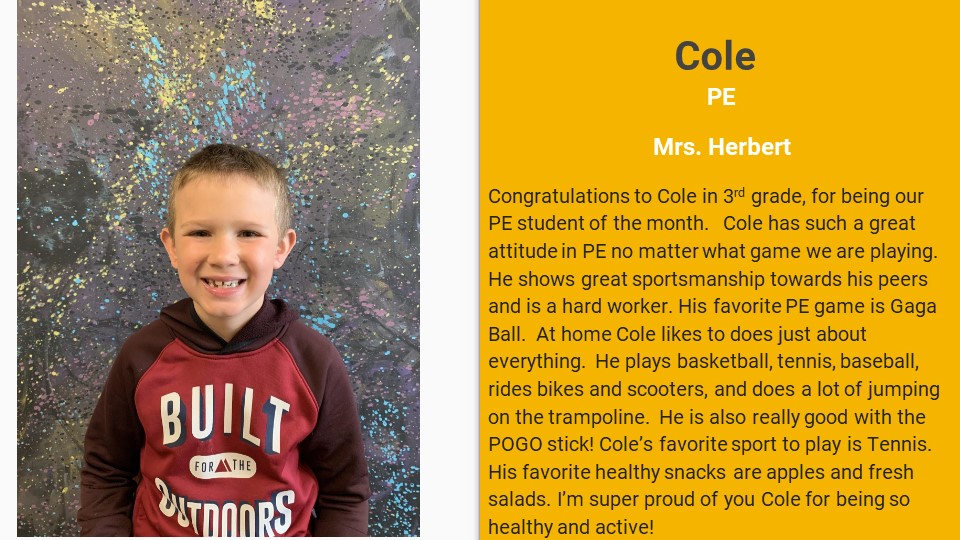 EES Field Day:
 A Day Students —Thursday, June 17
3rd-5th — 10:00-11:30
K-2nd — 12:30-2:00
B Day Students — Friday, June 18
3rd-5th — 10:00-11:30
K-2nd — 12:30-2:00
5th Grade Promotion:
Thursday, June 17 from 8:30-9:30am (A Day Students)
Friday, June 18 from 8:30-9:30 (B Day Students)
LAST DAY(s) OF SCHOOL:
A Day Students — Thursday, June 17
 B Day Students — Friday, June 18