School Closure
Fern Ridge School District Colleagues and Families,
Over the past week we have observed our nation react to the senseless death of George Floyd while in police custody.  While this event didn't take place here locally, it is certainly felt everywhere and by everyone, including our local law enforcement that care about our community. Everyone in the Fern Ridge School District stands with people of color that make up our students, staff, and families. While our thoughts are with our entire community, they are especially with those who are most affected by the recent news and events. While it is impossible for many of us to fully understand what it is like to live in a world where racism exists, and how that manifests itself in the daily experience of the communities that experience it, know that all of us in Fern Ridge stand with you.
As a district, we stand by our mission to "Provide excellence for every student". In recent years, staff have had extra training on supporting students that have experienced trauma and the implicit biases that we all have. We have started Black Student Unions at both the Middle and High School to afford our black students an opportunity to discuss challenges they are presented with and to problem solve solutions. Having said that, it is clear we must do more.   For example, as a rural community it has been difficult to hire staff that look like all of our students. How different and disheartening must it be for our students of color to attend school every day, for 12+ years, yet rarely if ever have an instructor that looks like them? Schools are to be a safe place for all students, and we have both an obligation and a unique opportunity to ensure we graduate students that prioritize kindness and equity in all of their interactions.
I look forward to a future when communications like this are not necessary, as I certainly know I am growing weary of seeing our country torn apart by injustices, just as many of you are.
To our families of color, we stand ready to support you any way that we can. You are invited to talk with us about your experiences within our school system, or the experiences of your children at any time.
Professionally,
Gary E. Carpenter, Jr. Superintendent, FRSD 28J
In stressful times, parents can help children feel safe by openly discussing issues that are impacting them. Below are some links to resources that some may find useful at this time:
Below is some general information about our graduation ceremony this Friday, at EHS.  Late Wednesday, or early Thursday following a test/run-through we will be sharing additional information for folks that will not be able to attend, and how they can access a live broadcast of the ceremony.
 The graduation ceremony will be taking place in the EHS Parking lot at 7:00 PM on Friday Night.  We have a stage set up extra high so that hopefully everyone can see from their cars.
We are working in conjunction with KOCF 92.7 FM to broadcast the ceremony.  Attendees at the ceremony will listen via their car radios.
Unfortunately, each graduate is only allowed 2 vehicles max.  One that they are in, and one additional vehicle.  These "2nd vehicles" must have a pass (the graduates will get them Wednesday night) you must have this pass in order to enter.  All of these "2nd vehicles" must enter EHS via Fir Grove Lane off of Territorial.  The gate to enter will open at 6:00 PM.
Folks not in attendance will be able to listen to the broadcast via KOCF 92.7 on their radios (if local) or through a streaming of the KOCF broadcast at:  http://kocf.org/live-stream/
We hope to have a live video stream of the ceremony through either facebook live, or youtube live.  More information on how to access that will be coming out shortly.
We are working on expanding our wifi capabilities tremendously for this event, in the parking lot.  This will allow attendees in cars to view the stream.  However, with 180 cars, all streaming….limiting to one device per car (phone, tablet, laptop, etc…) will be VERY helpful.  Thank you for your assistance.
The nature of this ceremony is undoubtedly going to take longer than the traditional hour.  Please be patient, and there will be port-a-potties available on site.
Please maintain social distancing guidelines when in attendance.
Masks are recommended for visitors and graduates, but not required.  All staff assisting with the ceremony will be wearing masks.
We look forward to celebrating the class of 2020!  Go Falcons
Today is DOUBLE meal day.  Meals will come in larger bags that include 2 breakfasts and 2 lunches.
No Meal Service Tomorrow.
No Meal Service Monday due to the Memorial Day holiday.
Meal service and packet-pickup/deliver continues on Tuesday, May 26th!
PARENTS AND STUDENTS
Over the last week, I have been working closely with the leadership of our teaching and classified staff unions.  The primary topic has been to  brainstorm ways to save dollars in anticipation of possible significant cuts to our State School Funding for the 20-21 school year.  Going into those discussions, the goals of all the parties were to minimize the impact on students and families, while saving as many dollars as possible in payroll.  We have been able to negotiate and agree on the plan described below.
Furlough Days:  All staff are taking three furlough days.  These days will save the district our employee wages for three days (about $50,000 a day, $150,000 total,  with all 162 employees).  The unions agreed to make these days be days that DO NOT impact students.  All employee groups, classified, certified, administrator, and confidential employees, will be taking these three days in lost wages.
WorkShare Days:  In addition, beginning Monday, May 18th, all staff will have their daily hours reduced by 20-25% through the remainder of the school year.  This will result in another four days of savings (although not quite as much as a furlough day, about $37,000 a day) for the final four weeks of the school year.  For these four days, staff will be participating in the Employment Department WorkShare Program.  This program allows businesses with more than three employees to reduce the hours of employees while maintaining their jobs and other benefits such as insurance.  The total savings for these four WorkShare days to the District General Fund will be another approximately $150,000.  The only way these WorkShare days will affect families and students is that K-8, teachers will be available to work and communicate with students for a little less each day, office hours will be approximately 8:00-2:30.  For our High School students, individual teachers may vary, but in general, will be available for about 90 minutes less each day at varying times.  Also, while school offices will remain open each day, the hours will be adjusted to be 8:00-2:30.  We hope that the direct effect on students and parents is minimal, knowing that the effects of our current situation is already tremendously impactful on our students and families.
The savings the district will see will begin to partly address the reduction the district is expecting to see in our State School Fund payment for the 20-21 school year.
Thank you to our staff for agreeing to participate in these reductions, and to our students and families for their continued grace and patience.
Please see the dates and updated information regarding the meal service and packet pick-up schedule through Tuesday, May 26th:
May 18th (Today):  Normal meal service + packet pick up routes taking place.
May 21st (Thursday):  Double meals being served this day (2 lunches + 2 breakfasts due to no deliveries on Friday).
May 22nd (Friday):  No service due to it being a non-contract day for FRSD Classified staff.
May 25th (Monday):  No service due to Memorial Day.
May 26th (Tuesday):  Normal meal service resumes  + packet pick up routes taking place.
A public meeting of the Budget Committee of the Fern Ridge School District 28J, Lane County, State of Oregon, to discuss the budget for the fiscal year July 1, 2020 to June 30, 2021, will be held Tuesday, May 19, 2020 at 6:30 p.m. In response to the current health emergency resulting from the COVID-19 pandemic, the District facilities are currently closed to the public and meetings are being held virtually through Google Meet at https://meet.google.com/bka-yggy-ggd?hs=122 or by dialing (‪US)‪+1 406-578-4644 PIN: ‪654 284 727#.
The purpose of the meeting is to receive the budget message and to receive comments from the public on the budget. This is a public meeting where deliberation of the Budget Committee will take place. Public comment will be taken in written form. Written comments received by 10 a.m. on May 19, 2020 will be read into the record during the public comment section of the meeting on May 19, 2020. To schedule public comment, please provide your name, address, along with the comment to qbennett@fernridge.k12.or.us. Comments will be subject to a three-minute limit per community member as they are read into the record. Any person may submit questions to qbennett@fernridge.k12.or.us.
A copy of the budget document may be inspected on line at www.fernridge.k12.or.us or obtained by mail via email request to qbennett@fernridge.k12.or.us. The budget document will be available for viewing and mailing on or after May 13, 2020.
This notice and more information about the budget can be found at www.fernridge.k12.or.us.
UPDATED MEAL ROUTES:  Route 13, beginning tomorrow May 6th, will drop the Fleck stop and add a stop at the Department of Forestry Parking lot.  CLICK HERE for the updated meal bus route schedule.
PACKET PICK-UP AND DELIVERY:  This continues every Monday.  Yesterday we were able to pick up over 40 packets, and deliver around 20.  If you would like to try out having your distance learning packet delivered, please communicate with your child's teacher or school.  The route and stop times can be viewed by CLICKING HERE.
Elevate Lane County is  an organization that develops comprehensive systems for connecting students to careers in high-demand, high-wagE positions in our community.
The flyer linked below is specifically aimed at graduated high school seniors of the class of 2020–but all high school students are welcome.
Visit the link below for information regarding the checkout of chromebooks to FRMS students that need them!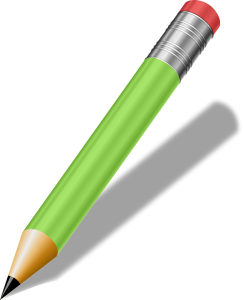 RETURNING DISTANCE LEARNING PACKETS/WORK:  There are several ways this can occur.  While teachers would like to get completed work back so they can review it, assess it, and provide feedback to the students, we understand this may be a challenge for some so just do the best you can.  
Families who have been picking up their packets can continue to do so. There will be a "Return Work/ Completed Packets" box at each building. When you come to school to pick up the new week's packet, please deposit the previous week's packet in the box. Paperclips will be available if the packet has been taken apart. Please make sure your child's name is on each page in the packet in the event that the packet becomes separated.

Families may also choose to scan and email their child's packet directly to the teacher.

Staff Contact Information link

.

For families that are needing to have packets mailed to them, we will have a bus route to collect finished packets every Monday. You can

CLICK HERE

to see the routes and "stops" along those routes.  These routes begin after the lunch/meal drop off routes that occur each day.  These "homework pick-up" routes begin anywhere from 11:50 AM-12:30 PM.  If a bus does not come by your exact location, and you cannot make it to one of these stops at the designated times, contact Amie at the bus barn at 541-935-1969 and we see if we can accommodate you. Please contact your school as early as possible the week prior to ensure we can make this happen.
If you have any questions, please do not hesitate to reach out.