Employee of the Month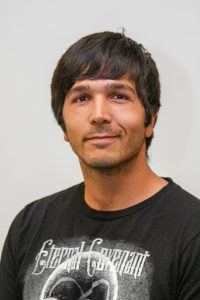 Cameron Robertson has worked as an instructional assistant in the Structured Learning Classroom at Fern Ridge Middle School since September of 2018.
Cameron helps out with small group instruction in reading and math, supervises students during lunch and has Zoom meetings to assist distant learning students one-on-one.
When not helping students, Cameron enjoys watching movies, playing Pokémon, writing music and poetry, and reading.  His favorite things are burritos and his least favorite thing is stubbing his toe (we hear ya on that one!).
On Friday evenings, Cameron runs a free drop-in time for teens at the Veneta Alliance Church.  This is a place where kids can hang out, eat snacks, and even play a vintage Star Wars arcade game.
When asked about his family, Cameron describes them as rambunctious but very, very close.  He has two brothers, two sisters, and a baby nephew.
He tells us the best part of his job is when he gets to interact with kids, building relationships with them and being able to help out.
Thank you Cameron,  our staff and students appreciate all of the work you do to be a positive role model for our students.  Congratulations!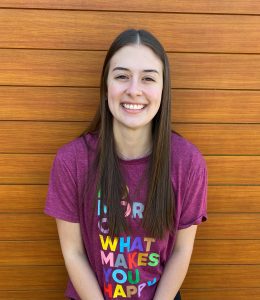 The ever changing environment of the past year has created an opportunity for our March Employee of the Month, Emily Bliven, to shine and take a leadership role at Veneta Elementary.
Emily has been a kindergarten teacher in our district since August of 2018.  In her three years she has already made a big impact!
As online learning became a reality, Emily stepped in with both knowledge and patience as staff members sought help for technology training.  From our PE teacher to our principal, staff at VES have turned to Emily for help.  She's always willing to drop everything to take care of any request.
Emily has taken on a leadership role this year by serving on the re-opening committee and serving as the union representative for VES licensed staff.  She also lends a hand on the Talent Show Committee, Earth Day Committee and the Equity Committee.  In the classroom, she tells us she loves getting to build relationships with students and witness their learning in action.  She also enjoys learning from and collaborating with her co-workers "who make me a better teacher."
When she is not teaching, helping out another staff member or serving on a committee, Emily is busy completing her Masters Degree and planning a July wedding with her fiancé, Chase.  She loves to be outdoors walking, hiking, playing with their one-year old retriever, Revel, reading and spending time with family and friends.
Congratulations Emily and thank you for always being willing to lend a helping hand to your VES team!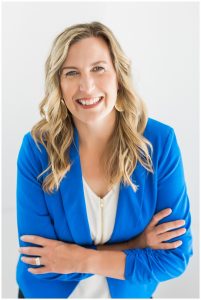 Michelle Cook has been an employee with the Fern Ridge School District for over 14 years!  She started working in the district in September of 2006 and has been supporting FRSD staff, students and families ever since.
Beginning as an Elementary School Secretary, Michelle is currently the Administrative Assistant to the Superintendent and the School Board.  She is a tremendous support to not only the board and Mr. Carpenter, but to all staff and families in our district.  While her duties have a large scope and touch on a wide range of topics (especially this year), some of the consistent areas of support she provides include supporting staff and community members who come to the District Office, posting all of our jobs and setting up interviews, publishing board packets and taking minutes at board meeting, processing volunteer background checks and supporting staff with license renewals just to name a few.  Michelle says one of the favorite things about her job is "helping our staff and families when they have a question or a problem."  She goes on to say that "being able to connect someone with a resource or information they need is always the best part of my day."
Michelle has 2 boys, Coltyn (16) and Brendon (14).  They have attended Fern Ridge schools since Kindergarten and are students at Elmira High School.  When Michelle isn't busy supporting all of us, she loves to hang out with her family, plan the remodel of a recently purchased farmhouse, and finding a quiet place to read.  She loves hanging out at the beach, and says that "playing around in the mountains or backpacking are some of my favorite things to do."  Her favorite mountain summit memory is Shasta, and a hike she wants to definitely do again is the three sisters loop.  She goes on to say that climbing Kilimanjaro is on her "mountain bucket list."
Michelle is an outstanding employee who is hard working, super intelligent, and fun to work with.  Mr. Carpenter mentions that she is "a tremendous asset not only to the board and I, but to all the staff students and families of Fern Ridge School District."
Thank you for all that you do Ms. Cook.  You are greatly appreciated, and congratulations on being our February 2021 employee of the month.
Congratulations to our December employee of the month, Elizabeth Skenzick!!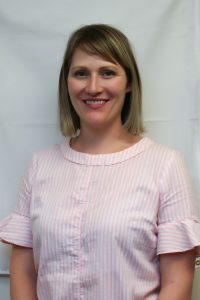 Mrs. Skenzick has worked for the Fern Ridge School District since August of 2017 and is a first grade teacher at Elmira Elementary School.
She and her husband Nick have two children, Logan and London.  Logan is a 5th grader and London is a 3rd grader and both get to attend the same school where mom works!
In addition to teaching, Mrs. Skenzick demonstrates her leadership both outside of the classroom by her involvement in many school committees including; Math, Every Student Succeeds, Wellness, and Art.  She also serves as the Communication Liaison with OMBI for the Fern Ridge School District Staff Mindfulness Program.
When asked what her favorite thing about her job is, she had several answers:
Fern Ridge's sense of community and the feeling that we all support each other at the school and district level.
Being part of an awesome 1st grade EES/VES team.
Having a supportive and positive principal.
Giving students the tools to track their own goals and progress, so that they feel excited to learn and proud of their growth.
I love my students, and I miss them when they move on to the next grade!
In her spare time, she enjoys creating content for Teachers Pay Teachers (why are we NOT surprised!), writing, reading, gardening, playing games with her kiddos, paleo baking and cooking.
Thank you Mrs. Skenzick for your leadership in the classroom and for all of the ways you make Fern Ridge School District a great place for staff, students, and parents!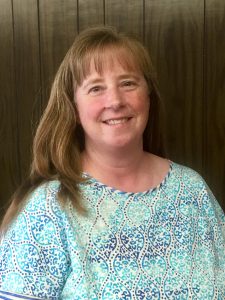 Our November employee of the month has been a teacher in our district for a little over a year, but the impact she has made in that time has been substantial.
Heather Hohnstein is a Language Arts teacher at Fern Ridge Middle School. She and her husband of 21 years, Phil, have a 2.5-year-old white German Shepard named Rylee. Her parents live in Roseburg, and she is an only child. When not at school, Mrs. Hohnstein enjoys reading, gardening, baking, cooking, and bike rides.
At the middle school, Mrs. Hohnstein teaches sixth grade Language Arts and works with the structured Options students to help facilitate their Language Arts classes. In addition to her teaching duties, she also leads the school Positive Behavior Interventions and Supports team.
When asked what her favorite thing about her job is, she said, "that's a tough one; it's a tie between the amazing people I work with and our students. The people I work with help me become a better teacher, a better colleague, a better employee, and a better person. It's hard to explain, but I've never been in a district where everyone genuinely cares about one another and has a vested interest in doing what's best for every student."
Mrs. Hohnstein has proven herself to be a talented educator and invaluable resource in her time here in our district. Congratulations on this well-deserved recognition.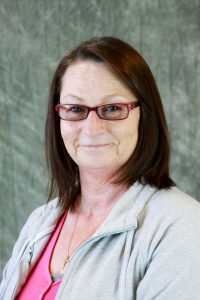 Congratulations to Cherri Creach, the Fern Ridge School District Employee of the Month for October 2020! She has worked in our district helping students since 1995 and just received her 25 year service pin!
Cherri is an incredible asset to Veneta Elementary and the Fern Ridge School District. She serves as the building union representative for VES and serves on the VES scheduling committee. This summer, Cherri was part of the district re-entry committee that met during July and August to make decisions regarding the best course of action for re-opening schools to our students. She is often sought after to be a part of interview panels, as her expertise and judgement are highly valued.
Cherri has four adult children that she's immensely proud of: Clay, Jessa, Jeannie, and Drew. All four of the Core siblings went through FRSD schools. Cherri and her husband, Brian, also have many grandkids. Cherri loves being their cherished "Gigi" and spending as much time with them as possible. She also likes to garden and will do just about anything for you if you offer to buy her a coffee!
Cherri tells us that she loves working with students in small groups. Her co-workers describe her as caring, firm, and animated with kids. She is everyone's "Gigi" here at school! Congratulations Cherri!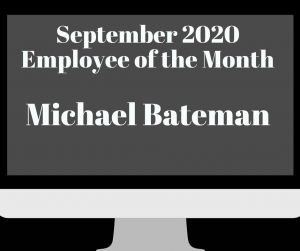 As the staff and families of the Fern Ridge School District work towards creating a learning environment for students, through the Comprehensive Distance Learning, Hybrid, or Options Program, one of the core components will be technology.  Even in years when our community was not grappling with a pandemic, our school district has integrated technology into the classroom more and more each year with Chromebooks, classroom document cameras, online curriculum, and educational software.  Our technology department, and director of technology, Michael Bateman helps to make all of this possible for us!
Michael has worked in different capacities within our tech department since 2005 and was just given his 15 year pin!   He often works long nights and weekends behind the scenes to make sure that our staff and students have the technology resources they need to succeed.
When he isn't working, Michael enjoys outdoor adventures on a bike or hiking.  He is known to play a mean guitar and wins the prize for the most recognizable sci-fi ring tone ever.
Congratulations Michael and thank you for the time and energy you have dedicated to our district staff, students, and community.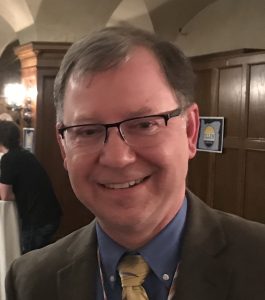 Despite these challenging days, we want to recognize Forrest Cooper for his outstanding contributions to our district!  Mr. Cooper has been an employee since August of 1995.  He and his wife Sherry have two sons, Ian and Jeremy.  Both Sherry and Ian are instructional assistants at Fern Ridge Middle School.  Jeremy is a recent Oregon State University graduate.
Mr. Cooper cheers on the Oregon Ducks, enjoys playing guitar/singing, outdoor activities, remodeling, hunting, steak dinners, gospel fellowship, and almost any kind of pie!  However, he is not a fan of cold, wet winters or virtual meetings.
This year, he teaches six different classes, including two advance placement courses in math, social studies, and computer technology.  He serves as a local officer in the teacher's association and also dedicates 20 hours a week as the state board regional officer for the Oregon Education Association.
When asked what he enjoys the most about his job and he said, "the kids, always the kids in my classroom, and I miss them right now!"  He also appreciates the dedicated staff he works with and the district leadership team.  "We work well together because we all understand that our first priority is educating and nurturing the kids in our community."
Mr. Cooper is a leader both in and out of the classroom.  He brings many gifts and talents to our Fern Ridge community and we want to thank him for his many years of dedication.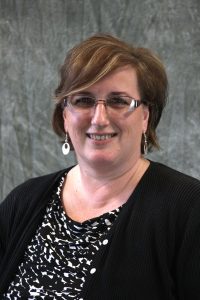 Tammy Boren has been selected as our March employee of the month!
An employee of our district since September of 2004, Tammy worked for eight years as head secretary of Elmira Elementary School, and seven years as head secretary of Elmira High School.   Beginning with the 2019-2020 school year she accepted a position as the district's special education secretary.
Tammy and her husband Mark have lived in Veneta for nearly 30 years.  They have four daughters and a son who all attended school here and graduated from EHS. Both Tammy and Mark are supporters of high school athletics helping out in many capacities.  Tammy takes care of the books for both girls and boys varsity basketball and is a constant presence on the sidelines cheering for the Falcons!  Outside of school, Tammy loves spending time with her family (and is looking forward to grandbabies!). During the summer months, she spends as many days as possible kayaking around the area with both family and friends and also enjoys working in her flower beds.
In her new position with the district, Tammy has excelled at the challenge of learning this new position.  A few of her daily jobs include maintaining confidential special education student files, data entry, assisting the district special education staff in each building, and submitting district reports to the Oregon Department of Education. She loves the "pay attention to detail" aspect of this position and enjoys the people she gets to work with.
We are fortunate to have Tammy in our district and appreciate the work she has done to benefit so many of our students.  Thank you Tammy!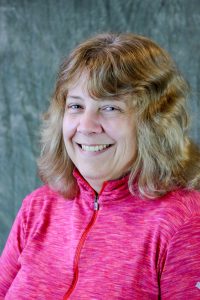 Sheila Upton and Pam Zellers have both been chosen as the employees of the month for February.  It would be very hard to imagine Elmira Elementary without these two incredible instructional assistants!
Sheila has worked in our district since January of 2004.  She and her husband Scott have been married for 33 years.  They have two daughters, a son and a new grand baby!  Sheila enjoys working with horses, cooking, baking and thinks that family camping trips are the best!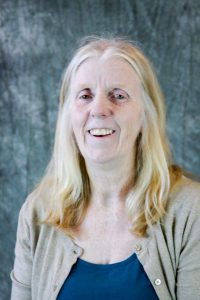 Pam has been an employee since November of 2005.  She and her husband Tom have been married for 30 years, have four girls, one cat and two adorable chihuahuas.  Pam loves to backpack with her friends (who also happen to be her co-workers) and she especially enjoys reading a book while outdoors in a new place.
Sheila is one of the many staff members who greet students first thing in the morning as they arrive at school.  She teaches reading to small groups and also helps with math intervention.  Pam spends most of her day teaching math and reading to students in small groups.  However, both of these ladies do so much more.  They are always ready to step up and meet any need in any capacity.  Whether that means arriving early, staying late, or rushing back from a professional development training to make sure that there is adequate supervision on the playground.
Pam and Sheila tell us one of their favorite things about their job is how positive and supportive the staff at Elmira are,  "We have the best staff.  We share the same sense of humor and really support one another.  It is fun working with the kids and watching them grow in so many ways."
Both of these ladies help organize food boxes and donations for EES families in need during the holiday season.  Pam has helped organize an after-school workout group and Sheila helps organize the EES Holiday Bazaar. Essentially, both in and out of the classroom, these two are a vital part of the team who make EES such a special place for staff and students every day.
Congratulations Pam and Sheila!  Thank you for all that you do for our EES staff, students and families!