Employee of the Month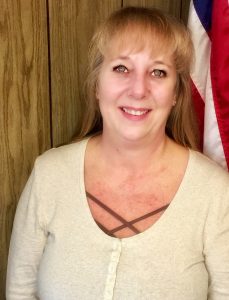 Debbie Harrison has been an Instructional Assistant in our Special Education Department for 12 years.  She has worked with students at Elmira Elementary, Elmira High School and Veneta Elementary.  She has been married to her husband, Carl Harrison for 24 years.  Both of their children, Ryan and Miranda, are Elmira High School graduates.  Miranda is a sophomore in college and Ryan is a senior at Oregon State University.
In her free time Debbie enjoys collecting antiques, spending time with her husband (they are empty nesters now!) and kayaking.  She says one of her favorite things about her job is knowing that she is making a difference in student's lives.   She also loves seeing the smiles on kids faces when they are with her or when she sees them out in the community.
In addition to her full time job as an Instructional Assistant, Debbie also works admissions for the home games at Elmira High School and she travels with high school students on their East Coast and West Coast trips.
The 2018/2019 school year will be Debbie's final year with Fern Ridge students as she plans to retire in June.  After her retirement the Harrison's are looking at purchasing a home at the coast so she can be on the water as much as possible.  Thank you Debbie for all of your work and dedication to our students.  We wish you all the best in your retirement!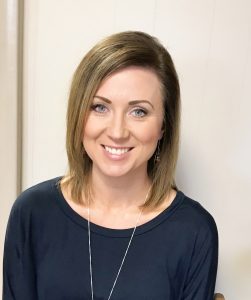 Quanah Bennett, the business manager for the Fern Ridge School District has been selected as the first employee of the month for 2019.
She has worked in the district since August of 2005 and has been the District Business Manager since July of 2015.  As the business manager of a small district, Quanah's job entails a variety of duties; she serves as a leader of the financial operations, conducts fiscal planning to include forecasting anticipated revenue and expenditures, attends board meetings and committee meetings as requested, supervises payroll and accounts payable while continuing to develop and maintain positive relations both district and community wide.  She also administers the District's business operations in conformity with the adopted policies of the Board, state and federal laws and regulations and all other laws and regulations.
"One of the favorite things about my job is the continuous change and need for collaboration.  There are always new policies, standards, laws, practices, etc…needing put into place.  Because of this, I frequently get to collaborate with fellow co-workers and even other districts on how to implement them.  The job is never boring, thats for sure!"
When she is not hard at work in the business office she is spending time with her husband, Duane (a 1995 graduate of Elmira High School) and her two sons, Ethan, a 7th grader at Fern Ridge Middle School and Conner, a 4th grader at Elmira Elementary School.  She also enjoys hiking, water sports, fishing, gardening and attending her sons sporting events.
Our district relies on Quanah and her expertise to help guide the district in the financial areas that are critical to our success.  Thank you Quanah for you countless hours of work and dedication to all of the employees and families of the Fern Ridge School District!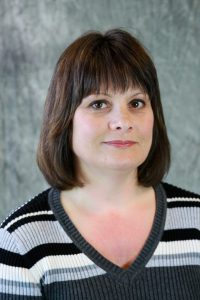 To say that our December Employee of the Month is invaluable is almost an understatement!  Truthfully, Elmira High School could not function without Angela Baker, and her amazing abilities as the high school registrar!  Angela not only enrolls and registers students, she also creates the master schedule for the entire school each semester, ensures that every student is taking the correct courses and has the correct number of credits in order to graduate.  Sometimes finding the right class for students within the master schedule is like working with a puzzle and she is always able to fit things together.
In addition to student support, Angela is also an incredible resource for the staff at EHS.  She works with and helps to manage the student information system that our district uses.  She quickly and efficiently assists staff who may be having difficulties with the student system.  She always makes herself available to students or staff and has been described as the beating heart of EHS.
Angela has worked for the district since August of 2003.  She enjoys gardening, reading, trying new recipes, playing with their dog as well as traveling with her husband and dog in their RV and finding remote places to camp.  She loves interacting with the terrific students and staff at EHS, helping students with scheduling issues and seeing the relief and excitement on the students faces when they graduate.
Thank you Angela for the amazing work you do at Elmira High School!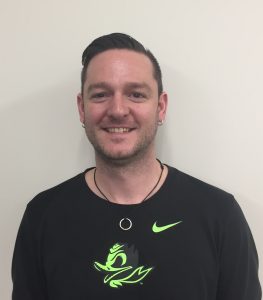 Mr. Jesse Light has been selected as our November Employee of the Month!  Mr. Light and his wife (also named Jessie) have two sons, both of whom were born abroad.  Maximus Indigo Vintor Light is 5 and was born in Doha, Qatar, and Tristan Phoenix Moon Light George is 7 and was born in La Ceiba, Honduras.
As you can imagine a favorite pastime of the Light family is traveling!  Mr. Light has been to over 30 countries and has visited 40 states.  In addition to being born out of the country, both of Mr. Light's sons are on their second passports!  This summer their family plans to travel to France, Germany, Hungry, Austria and Slovenia.
Mr. Light has been a teacher at the Fern Ridge Middle School since September of 2016 and has been a teacher for over 7 years.  He has taught students grades 5th to 12th and coached soccer, volleyball, basketball and knowledge bowl.  When asked what his favorite thing is about his job he told us, "middle schoolers are hilarious, a constant surprise, an endless wonder and still love to have fun."  Mr. Light enjoys teaching and says he will teach anybody, anywhere, anything.  We want to thank Mr. Light for bringing his energy, enthusiasm and love for teaching to Fern Ridge Middle School!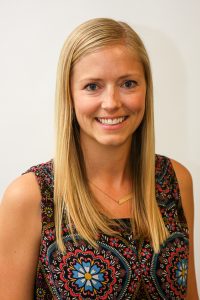 Congratulations to Rachel Frede, our October Fern Ridge School District Employee of the month!  Mrs. Frede has been a teacher for 10 years with 6 of those years being with FRSD at Elmira Elementary School.
Mrs. Frede is married to Mike Frede and they have three amazing kids, Jackson (13), Eleanor (2) and Leo (10 months)  In her spare time she loves being with her family, traveling and is an avid runner.  She has completed multiple marathons, including the Boston Marathon in 2013 and is currently training for the Silver Falls Half Marathon.
She explains that her favorite part about her job is watching her students love for learning grow and expand and being their guide through this process.  She also values building strong relationships with students.  Her classroom community is a place where both she and her students learn and grow together each year, "They challenge and inspire me just as much as I do them.  They keep every single day interesting!"
For the 2018/2019 school year, Mrs. Frede teaches a blended classroom.  This means that each day she prepares to teach all subject areas in both 2nd and 3rd grade.  Some of what she teaches is easy to prepare for all of her students but other skills are specific to each grade level.  Math is an example of a subject that requires planning and preparation for both grade levels along with collaboration with other EES 2nd and 3rd grade teachers.  She serves on the Elmira Elementary School Math Committee and loves to make math fun and challenging for other teachers and all of the students.  She also works on the annual talent show that Elmira Elementary Students present each year.  Thank you Mrs. Frede for your dedication to all of your students and best of luck in your half marathon!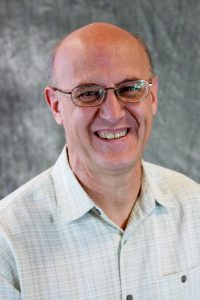 Mr. Greg Baker has worked in the district since 1998 and recently received his 20 year service pin!  He was also awarded the 2018 Distinguished Confidential Employee for Fern Ridge School District.  He first started with the district as a substitute custodian and then worked his way up to his current position as Director of Facilities.   He oversees the custodial crew and the interior maintenance of all Fern Ridge School District buildings.  Work for our custodians continues year round and while most of us are enjoying our summer, spring and winter breaks, Mr. Baker and his crew are busy re-surfacing gym floors, cleaning lockers, deep cleaning carpets, painting and doing the thousand of other tasks that enable our district to function.
Mr. Baker along with his wife Janet (who also works for the school district) and their four children are all Elmira High School graduates.  The next generation of Bakers have arrived in the school district with 3 of their 7 grand children attending Elmira Elementary.
When Mr. Baker is not working you can usually find him spending time with family or adventuring abroad with his wife Janet (they traveled to Panama in 2017.)  He is also an avid reader and enjoys hiking; often planning hikes of 50 miles or more! He approaches his job with a high amount of integrity and is always willing to go the extra mile for staff even if it means working longer hours to get the job done.  His dedication to the staff and students of our district is appreciated and we are excited to honor Mr. Baker this month.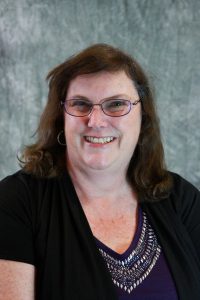 Missy Hall, an instructional assistant at Veneta Elementary,  is a natural choice for the Fern Ridge School District August Employee of the Month.
She has worked in the district for nearly 22 years!  Her main assignment is in the computer lab, where she sees most of the students in the school on a daily basis.  She has made a name for herself as a "go to" person when anything computer orientated needs to be accomplished.  You will also find her out and about the school during recess duty, lunch duty and even selling yoyos occasionally.  She is ready and willing to do anything that is thrown her way if it means that the staff and students at Veneta Elementary will benefit.
Missy has put her heart and soul into making Veneta Elementary a successful place for students and staff alike.
Congratulations Missy!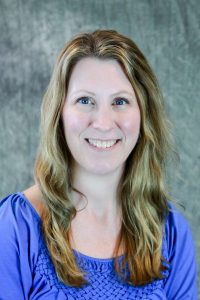 Traci Davis-Whiteley has been selected as our June Employee of the Month!  Traci has worked for the Fern Ridge School District since October of 2010.  She is married to Jeff and they have a daughter, Jayna.
Traci's stepson recently completed his military duty so he, his wife and their 2 year old are living with Traci and Jeff temporarily.  This makes things very busy at the Whiteley house but Traci is enjoying the grand-baby!  In addition to spending time with her family, Traci loves horses, horses, horses and more horses, dogs and other critters.
In her position as a Teacher on Special Assignment for the Special Education Department this year she performs a variety of tasks.  Currently, her case management list is made up of 12 students out of district and 30 students in district.  She assists with extended assessments, behavior support, she helps out when needed with the Woodcock Johnson testing and other evaluations.  She also recently completed coursework to add the autism specialist endorsement to her license.  Traci is always willing to lend a helping hand where needed as the day progresses and loves the variety that her position brings each day.  She does a lot for the students of our district and we are excited to recognize her hard work this year.  Thank you Traci!
Ms. Kathy Langley has been selected as the Fern Ridge School District's May Employee of the Month!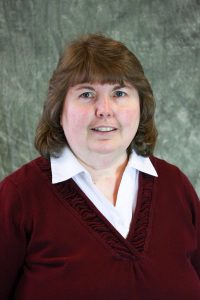 Ms. Langley came to the district in August of 1999 and has been a Social Studies teacher at Elmira High School ever since.  Ms. Langley notes that the favorite things about her job are interacting with the students.  She says there is no such thing as a "boring teenager" and goes on to mention that she enjoys seeing them succeed as well as their huge smiles on graduation night.
Ms. Langley has done too many things here at EHS to mention them all.  At the urging of a student, she started the Key Club here at EHS and was their advisor for 6 years.  The club focused on care packages for soldiers, school kits for a community in Africa, Easter baskets for kids at the Eugene Relief Nursery, as well as several local projects here in our community. Ms Langely currently serves on the School Safety Committee, Site Council and the District Calendar Committee.  Ms. Langley was also one of the founding teachers of the annual AP debates between the Democrats (Juniors) and Republicans (Seniors) that is held every November here at EHS.
In her free time Ms. Langley likes likes to spend time with her family, reading a good book, and she also enjoys photography.  The Fern Ridge School District and Elmira High School are lucky to have Ms. Langley here to serve our students.  Thank you for all you do Ms. Langley!
Mr. Ryan Chambers has been selected as Fern Ridge School District's April Employee of the Month!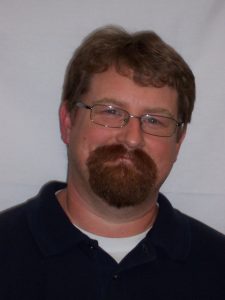 Mr. Chambers came to the district in August of 2014 as a counselor at the Fern Ridge Middle School and has been an invaluable asset to the our district ever since.  He says that a favorite part of his job is helping kids and the fact that he never knows what the day is going to bring.
In addition to serving the student at FRMS as a counselor, Mr. Chambers is also adviser to the school leadership class and the chair of the middle school's Positive Behavior Interventions and Supports Committee.  He also spends his time coaching track at the middle school and soccer at the high school.
Traveling, attending live musical concerts and starting a record collection are a few ways he enjoys spending his free time.  Mr. Chambers also loves to read with his favorite book of all time being The Outsiders by S.E. Hinton.  He is married to the talented Jennifer Chambers who is a local author as well as a substitute instructional assistant for the school district.  Their three amazing kids all attend school at Fern Ridge with Keira at Veneta Elementary, Quinn at Fern Ridge Middle School and Riley at Elmira High School.
Mr. Chamber enriches the lives of students everyday at the middle school.  Thank you for all you do Mr. Chambers!