Employee of the Month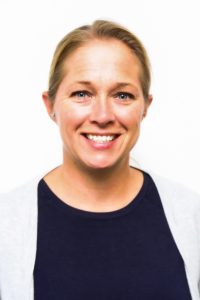 Becky Dube' has worked in Fern Ridge School District since September of 2015 as the District Student Data Specialist.  Becky was raised in this community where she and her husband Jamie raised two kids.  Madison is a graduate of Elmira High School and Jackson is currently a sophomore at EHS.
Becky was key in making the transition to the new schedule at the middle school a few weeks ago.  She put in countless hours along side FRMS staff to accomplish this huge task.  On a daily basis, Becky provides support to each building with their student information system, she prepares required state reports and also organizes work order requests for the maintenance department.
Her office is located inside the District Office where she spreads her easy smile and fun loving attitude to everyone who comes through her door.  In addition to her work in the district, Becky has also been a long time volunteer for Territorial Sports Program, having been involved for over 10 years!
When she is not working Becky enjoys spending time with her family which include her two boxers, Cash and June. We appreciate her and the great job she does for our district.  Congratulations Becky!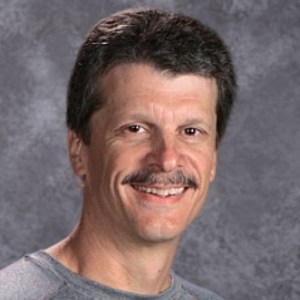 This month, we would like to honor our Head Varsity Boys Basketball Coach, Nick Garman, as our employee of the month.
Nick has been the Elmira High School Head Boys Basketball Coach since June of 2006.  He explained that the relationships he develops with the kids and his coaching staff along with other school staff members are some of his favorite things about the job.  "The excitement of the games and watching high school players grow into successful, hard-working young men is very rewarding as well."
As the head coach, Nick plans the daily practices, attends required meetings and makes sure he assists wherever he is needed.  He tells us that the kids and coaches make the job really fun.  "The kids give me energy and keep me feeling younger and, hopefully my coaching staff and I provide them with some good character building and we all are better people for having worked together!"  His enthusiasm for his team is often apparent in his "kick moves" that fans have come to expect when the Falcons are playing well.
When he is not working with EHS athletes, Nick plays slow pitch softball (for the past 36 summers!) and spends his time working around his farm.  He likes movies (comedies and action) and enjoys reading and listening to mystery/thriller books, especially on his drive to Elmira from Cottage Grove and back during basketball season.  Nick has been married to his wife, Konnie for 29 years and their daughter, Kaylee is a senior at the University of Oregon.
We want to thank Coach Garman for his years of coaching and enriching the lives of countless student athletes and this community.
Congratulations to our January Employees of the Month!
Kasey Cutsforth from Veneta Elementary School and Jennie Herbert from Elmira Elementary School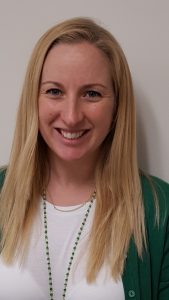 Kasey Cutsforth is one of January's Employees of the Month. In addition to being a first grade teacher at Veneta Elementary, Kasey is also one of our elementary CATCH Champions. As a CATCH Champion, Kasey plans and organizes PE lessons for the school, and spearheads the implementation of the yearly CATCH grant.
Kasey has a long history in the Fern Ridge School District. She attended Veneta Elementary during her grade school years, then went on to Fern Ridge Middle School and graduated from Elmira High School. After high school, she went on to study elementary education at Northwest Christian University. Along with her studies, Kasey also played basketball and softball in college. When the time for student teaching came around, Kasey came back to her roots here at Veneta Elementary and completed her student teaching with her kindergarten teacher, Liz Zegar. When Liz retired after many years in the district, Kasey was hired to replace her. She's now worked as a teacher here at Veneta Elementary for 11 years. Kasey says that the relationships she has built in our local community are one of the things she loves most about her job.
Kasey is married to another Elmira graduate, Todd, and they have two children, Connor, 6, and Kara, 3. Outside of her time at school, she likes spending time with her family, being outdoors, and participating in sports of all types. She enjoys running and has participated in several half marathons and has even completed one full marathon! Kasey is positive, upbeat, and an incredible asset to the Fern Ridge School District.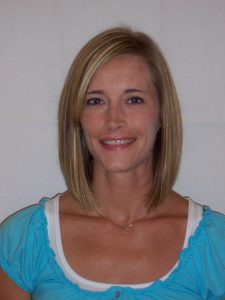 Jennie Herbert is also our January Employee of the Month.  She has taught second grade at Elmira Elementary for over fourteen years and is a CATCH Champion for Elmira. Many hours have gone into organizing PE equipment and helping to plan activities that are part of the CATCH grant.
Jennie was a student at Elmira Elementary before becoming a teacher, even painting some of the mural that remained on the walls of the old Elmira building close to where she would later teach her own students.   Her favorite part of her job is watching students grow throughout the year and seeing the excitement as they surpass their goals, especially in reading.   She loves their hugs and how happy they are when they see their work on display in the classroom and around the school.  Her students look forward to many special activities in her second grade class but the highlight has to be the annual Sweet Creek Falls hike in the spring.
This year her day includes teaching a classroom of 35 students in all subject areas including music and PE.  She serves on several committees including the PTA, Leadership, TAG Grant Writing and Enrichment Club, Assemblies, Family Fun Night and is a Booster Club Member at Elmira High School.
When Jennie is not working hard for her school community you can find her enjoying time with her husband and two sons.  Cobyn is a freshman at Elmira High School and Trentyn is a sixth grader at Fern Ridge Middle School.  Jennie also loves to camp, work in the garden, ride her horse, raft, bake, run and spend time at the beach.
Jennie enriches the lives of her students every day and is an invaluable asset to Elmira Elementary and the Fern Ridge Community.
None of us at FRSD could do the jobs that we do without the support of our maintenance, facilities and custodial staff.  These men and women keep our schools clean, safe and maintained.   While some of us are off for Winter Break these folks are working hard to ensure every building in our district is being taken care of.
We would like to honor two individuals who are a critical part of this team
Jeff Thiessen has been the with Fern Ridge School District since 2004 and has been our Director of Maintenance since 2008.  Jeff spends his days doing a large variety of tasks that might include concrete work, carpentry, plumbing, water testing and just about everything in between.  When he is not keeping our schools looking great and functioning for students he enjoys spending time with his wife, three sons & daughter-in-laws and is a proud Opa to four grandchildren.
Jeff enjoys being outdoors, hunting and his wife tells us that he can craft "really cool things – mostly with wood."  She also let us know that he does not like clutter, cucumbers or being stuck inside.   He is really good at problem solving which is a skill that he uses almost daily in his job with Fern Ridge.  We appreciate Jeff and the great job he does helping to take care of our district.
Mike Mazzei has worked in Fern Ridge School District for 4 years.   The Mazzei family is well known within the district as Mike's brother is a current employee and his dad recently retired from the custodial crew.  Mike spends his day working
with Jeff in maintaining our school grounds.  He takes a lot of pride in his work and is always willing to go the extra mile for staff no matter how big or small the request.
When he is not at work Mike participates in cross-fit and works on his property in Noti.  He is also a talented multi-media producer, video editor and a certified Apple/Mac guru!  He takes on any challenge that comes his way and always goes above and beyond in his work.
Our district is fortunate to have Mike and Jeff on our staff and we want to thank them for the hard work and dedication they give to our students and staff every day.
Congratulat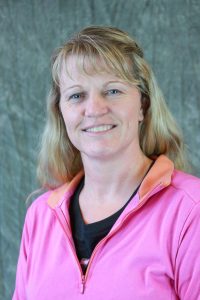 ions to our November Employee of the Month: Colette McBride!
Fern Ridge Middle School has been lucky to have Mrs. McBride as a Physical Education Teacher for over 10 years.  She is always willing to lend a helping hand and serves on the Fern Ridge Middle School Leadership Team as well as the Fern Ridge Middle School Climate Committee.
Mrs. McBride exemplifies the active lifestyle that she loves to teach to her students; she is an avid bicyclist and often rides 25 to 50 miles each day on the roads around Fern Ridge.  She also goes on hikes and enjoys being outside in nature which includes camping trips with her husband, son and two dogs, Ziggy and Jax.
Her son, Keegan, who is also a student at FRMS, wanted everyone to know that his mom is a great gardener and is currently growing strawberries and raspberries.  He also let us know how much his mom loves chocolate but not necessarily raspberry ice cream or any combination of raspberry and chocolate.  Thanks for the tip Keegan!
Fern Ridge School District is fortunate to have such a great addition to our staff.  Congratulations Mrs. McBride!
Congratulations to Rebecca Hauge, our October Employee of the Month!
Mrs. Hauge is a Special Education teacher at Veneta Elementary School and has worked for our district for over 2 years.
One of the favorite parts of her job is teaching students new strategies that they can use to solve math problems.  She also enjoys working with other teachers and specialists within the district to support student learning in the classroom.
On a daily basis, Mrs. Hauge teaches phonics, reading strategies, writing skills, social skills, mathematical thinking skills, number sense and math computation in the Veneta Elementary resource room.  She also supports students' needs so they can be successful in their classrooms on a daily basis.
She enjoys spending time with her family and friends, hiking and camping in the woods but one of her new favorite places to be is the beach.  She has traveled extensively, visiting 11 countries and counting.  She also enjoys yoga, painting and dance.
We want to thank Mrs. Hauge for the support she gives to all of her students at Veneta Elementary!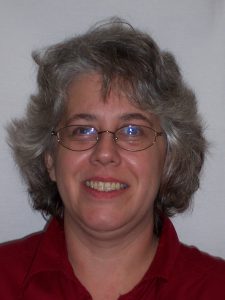 Fern Ridge School District is pleased to announce Delise McCormick as our September 2017 Employee of the Month!  Delise joined our staff in 2011 and has been a valuable asset ever since.  She has served as a Special Education Instructional Assistant at Veneta Elementary and this year will be supporting students at Elmira Elementary. In addition to her duties as an Instructional Assistant, Delise has taken on the role of FRSD Kids In Transition to School (KITTS)  Lead Teacher.  This is the second year that she has worked tirelessly over the summer to help prepare over 40 students for kindergarten.  Not only is her passion for children evident in everything she does at our schools but it also extends to our community.  She loves being with her family and recently hosted 2 exchange students from Japan.  She is an active member of the Fern Ridge Community and in her spare time is  known to paint, decorate and hide rocks throughout Veneta.  Please join us in recognizing the positive attitude and caring nature that Delise brings to us.  Congratulations Delise!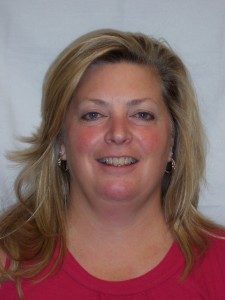 Please join us in recognizing the Fern Ridge School District (FRSD) Employee Of the Month for August, Mrs. Leiisa Boytz.  Leiisa was hired by the district in December of 1997 and has worked for multiple buildings in multiple positions over the course of the last 19+ years.  Leiisa's current assignment, where she has been for nearly a decade, is at Elmira High School where she serves as the School Bookkeeper and Athletic Secretary.  Leiisa is a tremendous resource to the administration and staff, as well as to parents and students.  She is a dedicated employee who is excellent at what she does.  Her responsibilities in her current role are too numerous to list, suffice to say she has a wide range of them and is a critical part of many activities that occur at EHS.  One of the things that Leiisa mentions that she enjoys about her job is the "wide variety of duties" that it entails.  She also mentions that she loves her "EHS Family" that includes all the staff, students and parents.  In her spare time Leiisa likes to garden, sew and spend time with her family.  Please join me in recognizing Mrs. Boytz, as our Employee of the Month!