General Information
DISTANCE LEARNING: FRSD Students and Families,  in accordance with the Governor's order on Monday night, the district is diving deep into looking at moving from supplemental learning opportunities, to distance learning.  Our goal is to have the framework of this in place and ready to go by Monday, April 13th.  Until then, please continue to utilize the supplemental resources.  For the families of our Seniors, I continue to wait on guidance from ODE on this.  They continue to say it is on the way, and it continues to get delayed.  As soon as this information is released, we will pass along to our families, along with what the recommendations will look like in Fern Ridge.
MEAL SERVICE:  Today was our first attempt at expanding meal service with 13 different bus routes (2-3 stops per route).  Despite some minor logistical issues we will refine tomorrow, it was a tremendous success.  We were able to serve 886 meals.  Last week in Fern Ridge, we served just under 3000 breakfasts and lunches combined. Thank you to our staff that handed out meals at the service locations, as well as all of the drivers.  For more details on this service, where the buses will stop (and times), please visit the meal section of the  COVID-19 CLOSURE PAGE at this link: (click here).
We have had to make adjustments to our new meal delivery plan, set to begin tomorrow, Wednesday April 1st.  As we began to problem solve the issue of having buses stop and hold up traffic at different locations, combined with maintaining social distancing with staff on the bus, and folks coming to pick up meals, there have been several challenges.
Here is our current plan, I probably sound like a broken record, but this plan will undoubtedly change and evolve in the days to come:
 The VES "drive-through" location will continue to operate.
We have 13 routes occurring, however there are only a couple stops on each route.  They are at locations where the bus can stop safely, and turn the engine off.

At these sites the meals will be served out of the back of the bus.
The drivers will place cones on the ground at the back of the bus to maintain social distancing when we have large groups at a stop.
We hope that the vast majority of folks will be able to either make it to VES, or one of these stops.
The stops/routes are listed here.

If you CANNOT make it to one of these locations, and would like meals delivered to your house, and left on the front porch, we will do our best to accommodate this.  We will be using our activity bus to deliver to individual locations.  To get us this information, to request a drop off at a house, please leave a message on the school phone of one of your students front offices.

Phone numbers are:

VES:  541-935-8225
EES:  541-935-8214
EHS:  541-935-8200
FRMS:  541-935-8230

The information you need to leave in the message includes:  Number of kids that need a meal, the address, and a phone number to call you in case there is a problem or we need more information.
To have meals delivered that day, we need these messages left by 8:00 AM.
You only have to leave the message once, and you will be added to the delivery list for every day going forward.  To cancel delivery, call and leave a message with your address and let us know you are cancelling.
Again, the more folks that can make it to one of the MANY stops we have, the better.  However, we understand not everyone has this ability. Thank you for your patience as we make this transition.
Late last night school districts received notification from ODE, directing us to shift from delivering supplemental materials, to one of distance learning for all.  This is going to take some time for our team to unwrap all of the challenges around this and get a plan in place.
For now, our supplemental materials will stay up on the COVID-19 CLOSURE page.  In the coming days I would anticipate families will receive another phone call/survey so we can assess the technology resources our families have available to them, including devices, internet connectivity, and cell service.  Plans will be made for families that have none of these things, to ensure all students have an opportunity to continue their education.
We will continue to work through this ever evolving landscape.  We ask for your patience and flexibility during this transition.
Gary E. Carpenter, Jr. Superintendent, FRSD 28J
Families, please share the information below regarding information that will be coming out over the next few days on a wide range of topics related to our closure. Thanks for your patience as we navigate these challenges.
MEAL SERVICE

: Meal service continues tomorrow and Monday at our 4 locations that we have previously shared. We are looking into possibly increasing this late next week and could implement bringing lunches around on school bus routes, stopping at respective bus stops. We will keep you posted if we get this place, and share the information immediately. The only change in regards to serving meals that we have recently received from ODE and our Federal Partners is that we no longer have to physically see the children. Parents can pick up meals for their children without them being physically present.

SUPPLEMENTAL LEARNING:

 This weekend, I will be publishing a new page on our website that will share a wide range of topics

related to school closure issues. One of them will be supplemental learning resources for all grades K-12 in most subject areas.

PHONE CALL

: Expect a phone call from your child's homeroom teacher (or some other staff member) on Monday. In this call, we will be touching base, answering any questions that we can, and most importantly, asking if you can access the online resources we have posted. If not, would you like resources mailed home once a week. Please understand these are simply resources to keep your student(s) engaged and make things easier for parents. They are not required, they will not be graded, and they will not be turned in (although students can certainly share with their teachers some of the things they did during this closure when they return).

12TH GRADERS: 

 State leaders are prioritizing creating a pathway to graduation for High School seniors. As soon as that information is released from ODE, we will share it and begin to have one on one phone calls with our senior students and families to discuss their path.
Finally, in speaking with several teachers today, they are eager to find new ways to support and engage with their students in the days and weeks to come. We will be publishing an updated list of contact information for all our staff. All teachers will begin maintaining virtual/remote "office hours" from 10 AM – 2 PM daily where they will be available to communicate via email or phone with students and parents.
Gary Carpenter, Superintendent, FRSD 28J
School offices will be open this afternoon from 1:00 to 4:00 today for parents or students who need to come pick up a personal item from a classroom or locker.
Feel free to email your building administrator if you need to make other arrangements to pick up an item.  Please do not come to the school if you are not feeling well or have any symptoms of an illness.
Lisa Leatham – Veneta Elementary – lleatham@fernridge.k12.or.us
Michelle Marshall – Elmira Elementary – mmarshall@fernridge.k12.or.us
Olivia Johnson – Fern Ridge Middle School – ojohnson@fernridge.k12.or.us
Rick Gardner – Elmira High School – rgardner@fernridge.k12.or.us
Below is our plan to provide food service to our families, and what we will need from you in order to participate.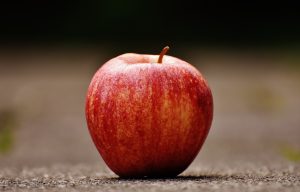 It will only occur in the VES parking lot, however, all enrolled students and their siblings who are under the age of 18 are welcome (including pre-K ).
We will have a parking lot drive-through set up from 11:00-12:30. Hopefully the directions and information in the parking lot will be clear.
There will be no sit-down service inside.
In order for us to "count" it as lunch service to a student, the student(s) MUST be in the car, or on site if walking.
The student will get a complete cold sandwich sack lunch, as well as a breakfast for the following morning.
There will be staff in the parking lot to take names/#'s in order to charge to the right account, or to the right free/reduced account
The service will take place Monday through Friday.
The service will not occur during Spring Break
We will resume the service on Monday and Tuesday, March 30th and 31st.
With guidelines and recommendations changing almost by the minute, the Fern Ridge School District wants our families and community to ensure you are doing what you can to simply prepare for the fact that the time may come when we are having to close our local schools.  Currently, this is NOT the plan, we are doing everything we can to mitigate risk and stay open as the local and state authorities are recommending. However, if the time comes that we do need to close, for whatever reason, the turnaround could be quick.  The more families can do to prepare for this possibility in terms of child care and other issues, the better.  If the schools were to close, all school activities would cease.  As always, if you have any questions or concerns please do not hesitate to reach out to the particular administration at your school.
Gary Carpenter, Superintendent, FRSD
As a follow up to the previous post regarding Governor Brown's order, below is a summary of that order as it relates to schools.
Large gatherings (250+ people) are suspended through April 8th.   This applies to organized public gatherings, not stores, malls, etc.
Schools are not being closed, but non-essential school activities such as parent meetings, allowing spectators at sporting events, and field trips are cancelled.
The Governor emphasized that school closure will be a last resort.
The Governor emphasized that these measures are being taken to:  1.  Slow transmission of COVID-19 and 2.  Preserve hospital capacity for the most severely impacted individuals.
Below is what that will look like in Fern Ridge, at least for the next couple days or until guidance changes, or further guidance is given.
All non essential school activities are cancelled or postponed.  This includes auctions, dances, athletic competitions, performances and field trips.
High School athletic practices will continue as an extension of the school day, and "social distancing" will be practiced.
All athletic competitions are cancelled through April 8th.
Our food service company, Chartwells, is researching any recommended changes to when and how we serve meals as an additional protective measure.
Our staff will be reviewing ways they can integrate social distancing best practices at their buildings.
For some essential school activities, such as school board meetings, we will be incorporating reduced agendas and the meeting location will likely be moved to a larger space.  That information will be posted soon.
To be clear, we are taking every step possible so that we can continue to provide high-quality education and opportunities for all of our students and keep our schools open.
We realize that this decision will impact every school community, and we know that many of the events that are being suspended are ones that schools, students and families look forward to all year long. Suspending these events is consistent with guidance from health authorities, and we believe it is a prudent and responsible step to take at this time.
The safety, health and well-being of our students and staff is our priority. We will continue to work in close partnership with public health authorities to minimize both the spread of coronavirus and disruption to schools and students. We will continue emphasizing the importance of handwashing at school. Our custodians will continue to prioritize high-touch surfaces in classrooms and common areas, and make sure schools have adequate handwashing and cleaning supplies.
Students, families and everyone in our community can best support our efforts by washing hands frequently, covering mouths when coughing or sneezing, and using hand sanitizer. Those experiencing fever and/or flu or cold symptoms should stay at home, only returning to school or work when symptom-free for 24 hours without the use of medicine. If you are concerned about symptoms, please consult your healthcare provider.
Thank you for your cooperation and understanding during this challenging time. We will continue to rely on the guidance of Oregon public health authorities, the Department of Education, and the Office of the Governor.
FRSD Community: Last night, Governor Kate Brown announced new guidance regarding group gatherings and social distancing. WE REMAIN COMMITTED TO KEEPING OUR SCHOOLS OPEN AND SAFE.
Suspension of non-essential school based activities begins immediately.  After the Governors 9:00 AM Press conference this morning, and a subsequent conference call with all Lane County Superintendents, I will be sharing clearer guidelines around what that looks like for us in Fern Ridge. However, these restrictions will be in place for at least 30 days and will include all school based assemblies and events, off-campus trips, and out of state travel. Updates will be posted here, as well as "Superintendent Carpenter Facebook" page.