UPDATED MEAL ROUTES:  Route 13, beginning tomorrow May 6th, will drop the Fleck stop and add a stop at the Department of Forestry Parking lot.  CLICK HERE for the updated meal bus route schedule.
PACKET PICK-UP AND DELIVERY:  This continues every Monday.  Yesterday we were able to pick up over 40 packets, and deliver around 20.  If you would like to try out having your distance learning packet delivered, please communicate with your child's teacher or school.  The route and stop times can be viewed by CLICKING HERE.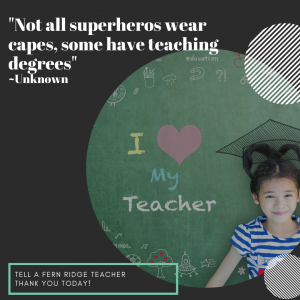 May 4 to May 8 is the week set aside to recognize teachers for the extraordinary work they do with our students.
Great teachers do more than teach reading, writing, and math.  They help set our children up for success in life.  Whether students enter into a trade, go to college, or jump into a career, they are more prepared for life because of the teachers who guided and supported them along the way.
Even when faced with the incredible task of educating students virtually on a moment's notice, our Fern Ridge teachers have shown they are dedicated to their students, no matter the circumstances.
Now more then ever we want to recognize the teachers who step into the lives of their students and make a positive impact.  Please join me by thanking all of our Fern Ridge teaching staff!
Elevate Lane County is  an organization that develops comprehensive systems for connecting students to careers in high-demand, high-wagE positions in our community.
The flyer linked below is specifically aimed at graduated high school seniors of the class of 2020–but all high school students are welcome.
Visit the link below for information regarding the checkout of chromebooks to FRMS students that need them!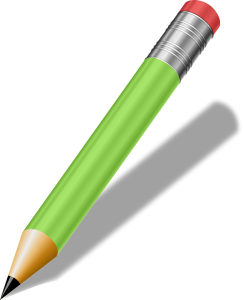 RETURNING DISTANCE LEARNING PACKETS/WORK:  There are several ways this can occur.  While teachers would like to get completed work back so they can review it, assess it, and provide feedback to the students, we understand this may be a challenge for some so just do the best you can.  
Families who have been picking up their packets can continue to do so. There will be a "Return Work/ Completed Packets" box at each building. When you come to school to pick up the new week's packet, please deposit the previous week's packet in the box. Paperclips will be available if the packet has been taken apart. Please make sure your child's name is on each page in the packet in the event that the packet becomes separated.

Families may also choose to scan and email their child's packet directly to the teacher.

Staff Contact Information link

.

For families that are needing to have packets mailed to them, we will have a bus route to collect finished packets every Monday. You can

CLICK HERE

to see the routes and "stops" along those routes.  These routes begin after the lunch/meal drop off routes that occur each day.  These "homework pick-up" routes begin anywhere from 11:50 AM-12:30 PM.  If a bus does not come by your exact location, and you cannot make it to one of these stops at the designated times, contact Amie at the bus barn at 541-935-1969 and we see if we can accommodate you. Please contact your school as early as possible the week prior to ensure we can make this happen.
If you have any questions, please do not hesitate to reach out.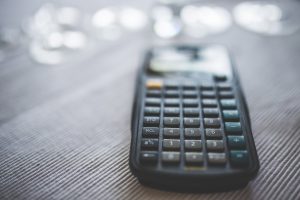 The Fern Ridge School District will hold a budget committee meeting tonight, April 21, 2020 at 6:30pm.
In response to the current health emergency resulting from the COVID-19 pandemic, the District facilities are closed to the public and meetings are being held virtually.
The budge committee meeting will be held on google meets and can be accessed by dialing: 1 317-743-0371 and entering pin 644 536 156 followed by the #sign.  The agenda and meeting materials have been published.  Please click here to access the packet in Boardbook.
If you have any questions please contact the district office at 541-935-2253 ext 1203.
Good morning FRSD families.  We continue to serve around 1100 meals a day to the youth of the community.  Thank you for continuing to access this.  The staff loves to see the students at the bus stops or come through VES.
There has been one change to the routes that will begin today, Tuesday the 21st.  The stop at the top of Bolton Hill is not being accessed, so we are moving that stop down to Woodland St. and 5th street.  Hopefully, it will get more use there.  The complete list of routes and stops can be found by CLICKING HERE.
Good morning FRSD families,
Thank you for your patience this week as we rolled out many new things.  In the weeks to come we will certainly improve at all that we are doing, as well as begin to expand in the ways we connect with our students and families. Below are some general updates on a wide range of topics.  We will call it the Weekly "Top-10".
 DISBURSEMENT OF CHROMEBOOKS:  We have distributed almost 100 chromebooks to High School students.  At this time it is our hope that nearly every household that has a High School student, has a device with which to use.  If not, please contact the school.  This next week will be asking our Middle School families to complete a survey, and disbursement of devices to Middle School households that would like one, will begin.
WI-FI:  The High School parking lot now has an area that has wifi coverage.  For the network name, wifi password, and the location (click here).
FREE MEALS: We are serving anywhere between 1000 and 1300 meals a day.  PLEASE continue to access this!  For more information regarding meals and "bus-stop" locations visit the Food Service / Meal info link on the COVID-19 Closure tab at the top of the website.
END OF YEAR EVENTS: The district continues to look at options for many end of year celebrations/events and how those can occur either in a different way, or at a different time.  Those include 5th and 8th grade promotion, H.S. graduation, FRMS and EHS Awards nights, and possibly even holding a 6th grade outdoor school for our 2020 5th graders.  All are very early in the planning stages, just be aware at this time ANYTHING is possible and we are working on all of these things, and more, to assess the feasibility.
TURNING IN OF WORK:  Stay tuned for more information regarding this (visit school websites).  In the coming days we will have drop-off possibilities for families at schools, and may expand to collecting work via bus routes by the week of April 27th.
HOW TO GET IN TOUCH WITH A TEACHER:  Just a reminder that all teachers are maintaining regular workdays and are available by phone or email from the list on the COVID-19 Closure page.  The direct link to their contact information can be found by clicking here.
ASPIRE FOR 12TH GRADERS: A reminder to EHS 12th graders that Mrs. Sandie Smith is available regarding any questions  you may have regarding college admissions or financial aid.  Her email is sandieevo@aol.com.  You can also contact EHS Counselor Mrs. Brittany McMillan through here email, or  at 5441-935-8200 ext 2220.
20-21 CALENDAR:  The school calendar is in final draft stages and will go before the school board at their May meeting.  Right now, it is looking like the first day of school in Fern Ridge will be Tuesday, September 8th.  Once this is finalized, it will be posted and shared.
SCHOOL BOARD MEETINGS: For the foreseeable future, FRSD School Board meetings will be held virtually.  To access the meeting to listen/view it you can find the information in the agendas posted here.  If you need further assistance, you can email Michelle Cook at mcook@fernridge.k12.or.us.  If you would like to make public comment at a school board meeting you may do so electronically by submitting an email Ms. Cook.
THANK-YOU:  Again, a final thank-you to all of our staff working to make all of these things happen, and to our students and parents for their patience as we navigate through these uncharted waters.