FRSD Families,
This letter is intended to provide information to our families that use district transportation, provided through First Student.  School buses are a critical part of our district operations, however, this year things will look different due to requirements as a result of COVID-19.  Below is information you should be aware of.  As a reminder, to begin the year, the only students on-site will be Kinder-3rd graders and they will attend every other day.  There will be a few students in grades 4-12 that attend as a result of their specific needs.
Up to date information regarding 20-21 bus routes will be posted here, when ready: https://www.fernridge.k12.or.us/?page_id=339. Our A Day and B day routes for K-3 students is currently posted, and can be found under the transportation section on the following page:  https://www.fernridge.k12.or.us/2020-school-year/
Any family that is able to transport students themselves, is encouraged to do so. If you have the ability to carpool with another family as well, it would be greatly appreciated.  For those that need district transportation, it will be provided and numerous safety precautions will be in place.  Those will include:

All students must wear a face covering. Those not wearing one when they load the bus will be given one.
Students will fill the bus from the back to front and exit the bus in reverse order.
To begin the year, to assist with training, there will be two adults on each route.
Drivers will wear masks and face shields when loading and unloading the bus.
Students will be visually screened for symptoms of illness when they load the bus.
Those that exhibit symptoms will sit in the front of the bus, and the school will be notified that a student who may be sick is arriving.
If a parent is with the sick child at the bus stop, they will not be allowed on the bus, and sent home with the parent.
Students will fill the bus one student per seat, alternating sides of the bus. Students from the same household may sit together.
The bus driver will fill out a cohort log for each bus trip.
There is no eating or drinking on the bus.

Cleaning protocols for the bus include:

Buses will be kept clean and sanitized between cohort routes
Drivers will clean high touch surfaces frequently (e.g., handrails)

Students will be taught to maintain social distancing while at the bus stop. Please encourage this with your students.
When loading the bus, after school, we will work to load the bus in reverse order, with the students getting off last, loading first.
Transportation protocols will be a work in progress the first few weeks of school.  If you have questions, do not hesitate to contact your individual school, or the transportation department at 541-935-1969
Professionally,
Gary E. Carpenter, Jr. Superintendent FRSD 28J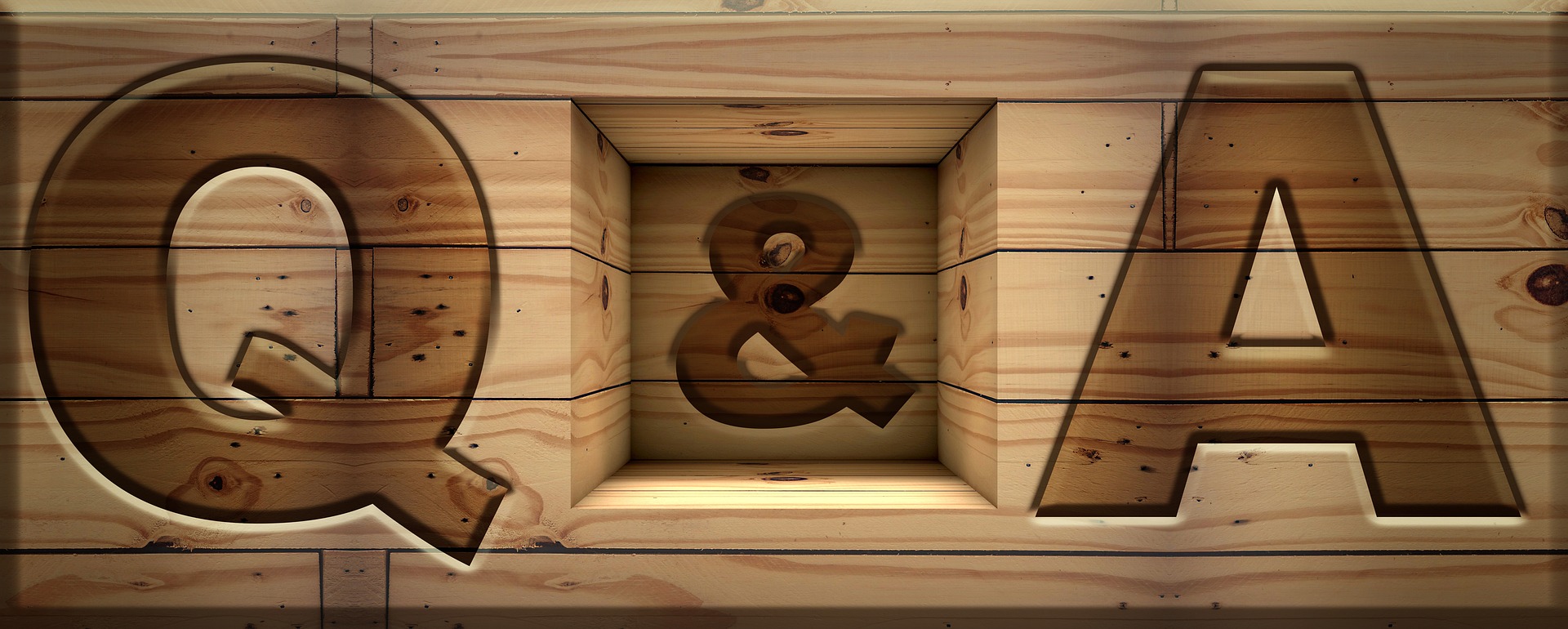 Welcome back to all of the FRSD staff.  Today as the first day back for our staff, and they have a TON to do over the next two weeks to get ready for students.
To our parents that have questions about school operations that are not answered on our website, the details of our school operations will begin to be developed over the course of the next two weeks.  I realize the school year is rapidly approaching and everything is not in place yet.  However, those details are best worked out with the input of all our staff, the experts that will be executing them.  With everyone being back today, those conversations are starting immediately.  A lot of work was put in over the summer to develop our blueprints and frameworks.  We have purchased technology, curriculum, and personal protective equipment.  We have developed food service and transportation protocols, health protocols and building logistics.  This has us in a place where we can now fine tune the logistics of our operations and begin to get information out.  To help with this over the course of the next two weeks, each building will hold a Q and A session (including the online OPTIONS program).  The administrator/director will give a short presentation on the happenings at their building and then take questions that can be typed in the chat.  Once I get the specific links for these meetings I will share them, they will also be on the individual building web pages.  The regular community Q and A that I hold on Wednesday's at 3:30 will continue.   That link is: https://meet.google.com/wro-ifnp-ans.  The days and times for the other Q and A sessions are as follows: (I will add the google links for these meetings as they get created)
Veneta Elementary:  Wednesday the 2nd and 9th at 5:30              meet.google.com/pfg-eeod-bjp
Elmira Elementary:  Thursday the 3rd and 10th at 4:30                  meet.google.com/wjo-nhnw-exu
Fern Ridge Middle School:  Wednesday the 2nd and 9th a 4:30    meet.google.com/cji-rjwn-tjf
Elmira High School:  Thursday the 3rd and 10th at 5:30                 meet.google.com/kea-jkwo-amo
FRSD OPTIONS program:  Wednesday the 2nd at 6:30, On Wednesday the 9th at 6:30 they will  hold a "Virtual Parent Night" meet.google.com/bjs-svca-hsb
Thank you for your patience, stay tuned for the links to these particular meetings.
At the link below, you can find our flyer describing registration options that will be available, starting next week.  Those registering for the OPTIONS program should still register through their resident/home school.  There are 3 choices in regards to how to register (in-person by appointment, pick up and drop off, or a fully online registration option).  All of these options will be available starting at the identified times in the flyer.  If you have any questions, do not hesitate to contact your school.
Please take a few minutes to complete our technology survey. It will help us identify the level of technology support our families need in order to make distance learning work every student and family. Please complete this survey by August 21st.  Thank you!
Check out the new 2020-2021 School Year Information Page on the Fern Ridge Website  (located at the far right of the navigation tabs in red).  It is a work in progress, but in the coming weeks lots of information will be located in this one location for families.
Here you will find the weekly recordings of the community Q and A sessions with Superintendent Carpenter along with information on the paths available to FRSD families and many other links to resources and information.
Thanks in advance to our families for filling out the survey below (very short, 2-3 minutes).  The survey allows the district to collect some data, regarding the following:
How many students will be enrolling in our hybrid program at our schools (some in person-some out as allowed by health metrics and ODE/Governor guidance).
How many currently plan to enroll in our FRSD OPTIONS program that will be fully online with some teacher support.
How many are pursuing an option outside of the FRSD school district and will not be returning.
This information will help us tremendously with our planning over the next several weeks. This is for returning AND new students to fill out.  Please take one survey for EACH student that you have.  The survey will remain open until Monday morning, August 10th.
If you need more information before filling out the survey regarding what our hybrid/in-person model will  look like, or more information on the FRSD OPTIONS program, please feel free to call or email  your building principal.
Below is a general description of our framework, following our large group committee meeting today.  Please be aware that these are subject to change based on several factors, most importantly the required metrics (number of infections in a county and test positivity rate both county and statewide).
To summarize:
The 1st day of school for all students (regardless of model) will be Tuesday, September 15th.
Grades 4-12 will begin in Comprehensive Distance Learning (CDL).  This is the only thing allowed by the Governor's order and ODE directives. There are some exceptions for students with Special Needs to receive "limited" on-site instruction in grades 4-12.  We are looking into the ODE definition of "limited" and we will be exploring those options.
Grades K-3 will begin with in-person instruction on an A/B schedule (either Tuesday/Thursday or Wednesday/Friday).  Many Lane County School Districts are beginning the year with all of their students K-12 in distance learning.  In an effort to try and support our K-3 students and families, as well as provide as safe an environment as possible for our staff, we have agreed to utilize the governor's exception for K-3 as long as metrics allow.
Starting school one week later gives staff, instead of the normal 4 days, to prepare for the school year, a full 2 weeks.  This will significantly improve the CDL experience for our students, parents, and staff.  It will also allow our classroom K-3 teachers time to prepare.  With the work we have already begun, combined with what will occur the first two weeks staff return, we are confident we can provide an engaging and rigorous Comprehensive Distance Learning (CDL) model for our students. Currently, having 4th-12th grade students attend in person is NOT allowed with the Governor's guidance.
For families in all grades K-12, an FRSD OPTIONS program will be available.  This program is for families that, for example, have a medically fragile student, a high-risk household member, are waiting for a vaccine, or simply want to start the year in CDL and will not be moving back to the building when the metrics allow us to open up with more in-person instruction.
Every 4-5 weeks we will decide, based on both state and county metrics, whether or not we can begin to move 4th-12th graders into some form of on-site instruction, expand our K-3 on-site instruction, or not.  A decision on whether we can make this move will be made on or before October 5th.  If we can, it will begin Tuesday, October 13th.  If it cannot, we will stay with the CDL model in grades 4-12, and A/B schedule in grades K-3 at least through the end of the quarter (Friday, November 13th).  A decision regarding moving to in-person instruction that could occur beginning Tuesday, November 17th, will be made on or before November 9th (again, mostly determined by what is allowed based on current state and county infection metrics).
There are still MANY details around this that need to be worked out.  Your FRSD staff is working around the clock to prepare for the return of our students.  It is our goal to provide options for parents, stay in compliance with the requirements, and provide our families with as much in-person instruction as possible.  When it is not possible, we will be working hard to ensure our CDL program is one that is as engaging as we can possibly make it, and that parents and students have the supports and technology they need to make it work for their family.
As usual, we will have our Wednesday community Q and A tomorrow at 3:30 where I will review the information above.  The link for that virtual meeting is:  https://meet.google.com/wro-ifnp-ans
FRSD Students, Families, and Staff,
Yesterday, the Oregon Department of Education (ODE), in consultation with the Oregon Health Authority (OHA) released new health metrics and standards for opening schools.  These metrics were discussed in an announcement by Governor Brown.  What this means for Fern Ridge is that all students in grades 4-12 will participate in a comprehensive distance learning model to begin the school year.  Our planning committee will be reviewing all of this information and guidance over the next few days.  On Tuesday, August 4th, our planning committee will finalize our recommended structure (for all grades K-12) and it will be communicated to the community later that day.
At that time, it is my hope/goal to be able to share the following information on August 4th:
General information about the registration timeline and process.
The date of the first day of school for all grades.
What the K-3 model/plan is in regards to in-person vs. Comprehensive Distance Learning, as well as dates and timelines.
How long (at a minimum based on infection rates) students in grades 4-12 will be in Comprehensive Distance Learning before returning to in-person instruction.
Any options for students with special needs for periodic, individual, or small group in-person instruction or technology support on campus.
A clear description of our "FRSD OPTIONS" Program for families that want to engage in full-time online learning (K-12) for the remainder of the 20-21 school year.
I realize everyone is anxious to receive final confirmation of what the school year will look like, and that this news is frustrating for some, and a sense of assurance for others.  The District will continue to use the metrics established by the health experts in the state to guide our decisions.  In all our plans, flexibility will be critical, as guidance/directives from the state changes often.  We ask that families be aware of this and understand that plans WILL change as needed.
In regards to what comprehensive distance learning will look like for Fern Ridge students, you should know that this model will be different from the student learning experience of this past spring.  Our goal will be to start the school year prepared to provide all students with a robust learning experience.
The district understands the importance of getting our students back in our buildings as soon as it is possible to do so, and we will continue to work on our detailed health and safety plans so we are ready to make that transition.  The district is fortunate to have supportive certified and classified association partners, parents, and community leaders that are collaborating with us daily. A return to in-person learning will occur as soon as possible, until then we look forward to meeting the needs of our students and families to the best of our abilities in this new, virtual environment.
As a reminder, the district holds a virtual google meet each Wednesday at 3:30.  These meetings can be accessed through the following link: https://meet.google.com/wro-ifnp-ans
Thanks to everyone that participated and asked great questions in our virtual meeting yesterday.  I mentioned that I would type up something today in response to questions I did not have the answer to or simply missed in the chat box.  Below are those 3 questions and answers:
1. Will traditional grading be used in 20-21 (or Pass/No Pass like in the Spring of 2020)?
The final answer to this might take a little more research/work.  In the ODE guidance, under the Assessment and Grading sections is where this is addressed.  Under the "required" segment of this guidance it states (among other things), that in hybrid or Comprehensive Distance Learning models, districts must "develop and implement an equitable grading policy."  Under the recommended section it states (among other things), "Use assessment to celebrate student strengths, identify needs, document learning as it progresses, and verify student performance in comparison to levels of expectation or proficiency."  To summarize, I would say this gives our teachers and administrators some flexibility and will be something that is decided in the coming weeks.  While grading scales and how we assess may be modified some, letter grades on a transcript are important for many reasons at the High School level so I would anticipate that to continue.  Having said that, know there will be more information to come.
2.  Was there a survey sent out for staff preferences (like the one given to parents)?
There was not.  The survey was given to the community and students, the people that all FRSD employees serve.  However, there was plenty of staff input, and continues to be, on how our staff will meet the needs identified by our community and students within our capabilities, as safely as possible, and in compliance with all the guidance we are receiving.  Our current "model" was what was recommended by the teams of certified, classified, and administrative staff (including M.S. and H.S. student representation) as a part of our re-opening committee that met at each level (Elementary, M.S. and H.S.).  Staff continue to be involved in sub-groups (and make decisions and recommendations) on a wide range of topics.
3.  Finally, there was one question that I missed answering the second part of.  It was around the topic of well-being and stress on staff and students. 
Support around this topic will be incorporated.  What that looks like exactly hasn't been determined.  However, we have a sub-committee (titled Social Emotional Health) who will be addressing this issue.  Luckily we began some mindfulness practice last year.  In addition, we have a district staff wellness committee whose work will look differently in 20-21. There are many resources on this topic, including a section on the ODE website at the following link: https://www.oregon.gov/ode/students-and-family/healthsafety/Pages/COVID19.aspx titled Mental Health & Social Supports.  Our sub-committee will be using these resources and as our teachers return to work it will be something that can be discussed at the beginning of the year at the building level as needs will vary.
Thank you to everyone for their participation, as additional questions arise, the best point of contact will be building administrators.  See you next Wednesday for the latest updates.