Like many things in our current environment, the ASPIRE program at EHS will look different this year.  If you are a senior, or a PARENT of a senior, and are not aware of the ASPIRE program, please contact Sandie Smith at EHS immediately!  Sandie has been a volunteer in our ASPIRE program for many  years.  This year, we were able to use some of our Student Investment Act dollars to make this a paid position.  This position is a tremendous support to EHS students and parents.
With this change, a couple of challenges have come up
Please communicate with Sandie at her new Fern Ridge email account:  ssmith@fernridge.k12.or.us
When communicating with Sandie and doing ASPIRE activities, students should be sure and use their personal email account, not their district account, as outside agencies like OSAC, FAFSA, colleges, etc…. need to communicate with you, and not only are outside emails blocked for students, your district account will go away when you graduate.
For more information on ASPIRE and what it is (essentially a support system helping students and parents with college and financial aid applications), you can visit the post on the High School webpage at (click here)
Over the past 12 months, the District has been working with Orchid Health to bring a School-Based Health Center to the campus of Elmira High School.  If you have been to EHS in the past several months, you may have noticed the four large sections of a building sitting in the parking lot near the track.  We are currently in the land use and permitting process with the county and hope to break ground in early Spring to have the clinic open to the community by May/June 2021!
For all the details on this partnership, including how it will help our students and the broader Elmira/Veneta community, please read the press release below.
A reminder that Tuesday through Friday, throughout the FRSD community, there are 10 locations from 8-9 AM where any child 0-18 may receive a "meal sack" that contains a breakfast and lunch.  Click here for a list of the sites.
A new opportunity that has become available is weekend meals.  We have gotten approval to serve weekend meals.  We will do this through the site at EHS that runs every day from 11:00-12:30.  Each Friday, any family that comes by the EHS "drive through" during this time, will also have the option to receive meals for Saturday and Sunday.  Please pass along!
It has been a while since we have posted the updated 2-week lookback return to school metric "table."  Below is that graphic with updated information as of today.  It shows that Lane County has continued to report a rising number of COVID-19 infections.  District administrators are meeting regularly to review these metrics and review them with our staff. The goal will be to share by Friday, December 18th, what the plan will be when school resumes in January.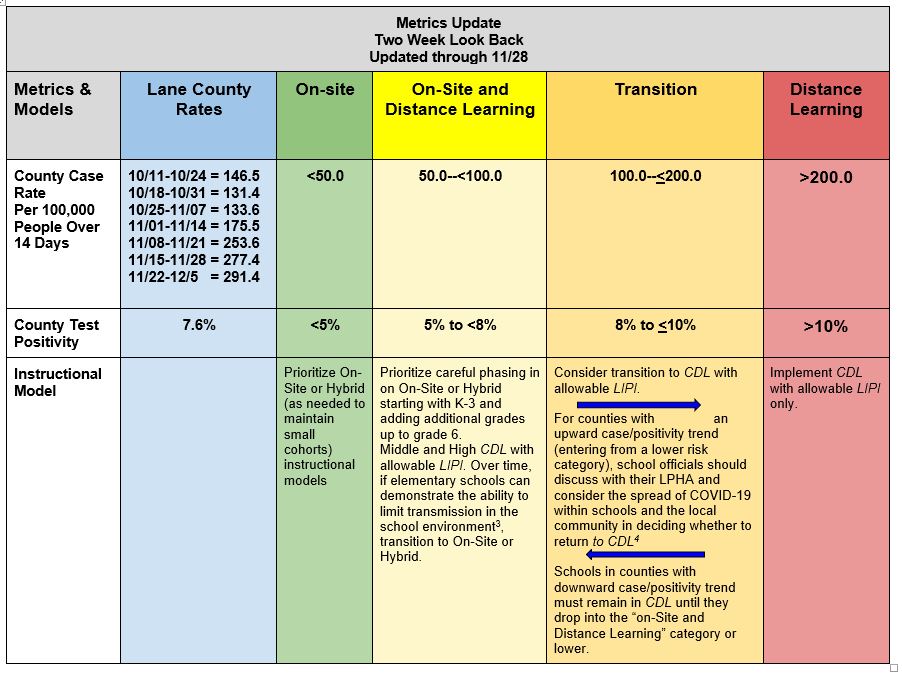 Congratulations to our December employee of the month, Elizabeth Skenzick!!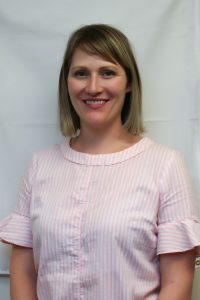 Mrs. Skenzick has worked for the Fern Ridge School District since August of 2017 and is a first grade teacher at Elmira Elementary School.
She and her husband Nick have two children, Logan and London.  Logan is a 5th grader and London is a 3rd grader and both get to attend the same school where mom works!
In addition to teaching, Mrs. Skenzick demonstrates her leadership both outside of the classroom by her involvement in many school committees including; Math, Every Student Succeeds, Wellness, and Art.  She also serves as the Communication Liaison with OMBI for the Fern Ridge School District Staff Mindfulness Program.
When asked what her favorite thing about her job is, she had several answers:
Fern Ridge's sense of community and the feeling that we all support each other at the school and district level.
Being part of an awesome 1st grade EES/VES team.
Having a supportive and positive principal.
Giving students the tools to track their own goals and progress, so that they feel excited to learn and proud of their growth.
I love my students, and I miss them when they move on to the next grade!
In her spare time, she enjoys creating content for Teachers Pay Teachers (why are we NOT surprised!), writing, reading, gardening, playing games with her kiddos, paleo baking and cooking.
Thank you Mrs. Skenzick for your leadership in the classroom and for all of the ways you make Fern Ridge School District a great place for staff, students, and parents!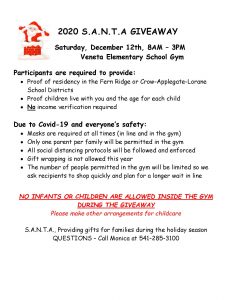 Beginning today, all students K-12 are in Comprehensive Distance Learning.  With that being the case, the need for technology support could increase.  Below are some expanded options.
District Office is open from 1-3 PM for students/parents that need tech support.
District Office is now also open from 8-9 AM for students/parents that need tech support.
The Oregon Department of Education has started a technology helpdesk.  It can be found at oregonhelpdesk.org  This website will be able to answer questions in multiple languages.  It is limited in that if you need a new charger, or a new device, that isn't something they can help with, but any general device operational questions, or questions around software or programs, they should be able to assist with.  This resource is open in the evenings and weekends.  Monday -Friday 6:00-10:00 PM, and Saturday and Sunday 4:00-8:00 PM.
Finally, the front offices of all the schools will remain open during CDL, so if you have an issue the building may be able to assist with, feel free to call the school as well.
In conjunction with our transportation and food service providers, we will be implementing the following meal distribution plan for as long as the District remains in CDL (Comprehensive Distance Learning). If you have any questions, do not hesitate to call your respective school.  This plan begins the week of Nov 30 – Dec 4th.
EHS Site for daily meals (Monday-Friday): From 11:00-12:30 each day of the week (Monday-Friday), food service staff will continue to serve meals through the "drive-up" in the North parking lot at EHS.  There are both hot and cold options, and all you need to do is circle around by the cafeteria door, give your last name and the number of children to receive both a lunch and breakfast for the following day.
EHS Site for a "weekly meal" pick-up (Monday night only): Every Monday night from 5:00-6:00 PM, a family may pick up a meal "kit" that contains fruit, vegetables, milk, sandwiches, and breakfast items for the week.  You need to place your order by either emailing our food service director at afullerton@fernrige.k12.or.us, or by calling your school and asking them to forward the information to Mr. Fullerton.  You just need to include the last name and number of children ages 0-18 that you will be picking up for.
Daily bus stops (Tuesday-Friday):  Every Tuesday through Friday morning, FRSD buses will be at 10 locations throughout the community from 8 – 9 AM.  The buses will have available a daily meal kit that includes lunch and breakfast for the day in one bag. The 10 sites are:
1.  Fern Ridge Child Development Center on Jeans Road
2.  The Noti Market
3.  The DS Mart
4.  5th and Woodland
5.  Veneta Elementary Parking lot
6. Ray's Parking lot
7.  Church on the corner of Hunter & Huston
8. Baker Rd. (the end)
9. Fleck & Central
10.  Oak Island & Legacy Ct.
Please share this information however you can, and access this resource daily!  Thank you to our transportation and food service departments for working with the District to provide these opportunities!
Students and Parents of the Fern Ridge School District.  Over the past 2 weeks the district has been reviewing the new requirements imposed by the state, evaluating infection rate data, and coming up with a plan for what school will look like in the coming weeks.  On Monday the 23rd the new County infection rate data was released that has the two week "look-back" rate at an all-time high of 253.9/100,000, up from 175.5 the previous week, and 133.6 the week before that.  That information, combined with the Governors requirements released December 13th, including isolation/travel requirements placed on staff and students, necessitates this move to Comprehensive Distance Learning from December 1st-December 18th.  Below are the bullet point details of this change, and what these three weeks will look like in December:
For the vast majority of students in grades 4th-12th, and FRSD OPTIONS program students, nothing will change.
The primary changes will be for:

Kinder-3rd grade students will no longer be coming in for Limited In-Person Instruction, a daily schedule is currently being worked on by administrators, in conjunction with teaching staff and will be released soon.  Especially at the youngest grades, the amount of daily CDL will probably start a bit more slowly, and grow over time as we see what is working well, and what isn't.
Our  handful of 4th-12th grade students that have been coming in either daily, or every other day, will not be able to do so during this period of CDL.

We are working on a plan to make school meals more accessible, and will have that information posted as soon as it is available.
While some instructional staff will be working from home, the front offices of all schools as well as the District Office Building will remain open.
We currently have a drop in "tech-support" time at the District Office from 1-3 PM. In addition to that, we are now adding a morning time from 8-9 AM.
Currently, this decision is being made only for the 3 weeks in December, over winter break, new information, requirements and data will be evaluated and a decision will be made regarding any changes that will occur in January.
We realize there is no replacement for face-to-face interaction with our students and we look forward to students and teachers returning to school buildings as soon as it is safe to do so.  The district is continuing to engage parents, teachers, school leaders and policymakers throughout this process. For now, our students will continue learning from home and we will do everything possible on our end to get back to in-person learning as soon as possible.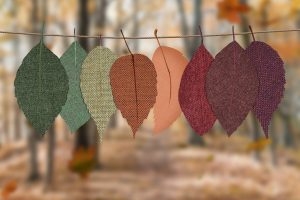 All FRSD schools are closed from Monday, November 23 thru Friday, November, 27
Enjoy your break and stay healthy!