With guidelines and recommendations changing almost by the minute, the Fern Ridge School District wants our families and community to ensure you are doing what you can to simply prepare for the fact that the time may come when we are having to close our local schools.  Currently, this is NOT the plan, we are doing everything we can to mitigate risk and stay open as the local and state authorities are recommending. However, if the time comes that we do need to close, for whatever reason, the turnaround could be quick.  The more families can do to prepare for this possibility in terms of child care and other issues, the better.  If the schools were to close, all school activities would cease.  As always, if you have any questions or concerns please do not hesitate to reach out to the particular administration at your school.
Gary Carpenter, Superintendent, FRSD
As a follow up to the previous post regarding Governor Brown's order, below is a summary of that order as it relates to schools.
Large gatherings (250+ people) are suspended through April 8th.   This applies to organized public gatherings, not stores, malls, etc.
Schools are not being closed, but non-essential school activities such as parent meetings, allowing spectators at sporting events, and field trips are cancelled.
The Governor emphasized that school closure will be a last resort.
The Governor emphasized that these measures are being taken to:  1.  Slow transmission of COVID-19 and 2.  Preserve hospital capacity for the most severely impacted individuals.
Below is what that will look like in Fern Ridge, at least for the next couple days or until guidance changes, or further guidance is given.
All non essential school activities are cancelled or postponed.  This includes auctions, dances, athletic competitions, performances and field trips.
High School athletic practices will continue as an extension of the school day, and "social distancing" will be practiced.
All athletic competitions are cancelled through April 8th.
Our food service company, Chartwells, is researching any recommended changes to when and how we serve meals as an additional protective measure.
Our staff will be reviewing ways they can integrate social distancing best practices at their buildings.
For some essential school activities, such as school board meetings, we will be incorporating reduced agendas and the meeting location will likely be moved to a larger space.  That information will be posted soon.
To be clear, we are taking every step possible so that we can continue to provide high-quality education and opportunities for all of our students and keep our schools open.
We realize that this decision will impact every school community, and we know that many of the events that are being suspended are ones that schools, students and families look forward to all year long. Suspending these events is consistent with guidance from health authorities, and we believe it is a prudent and responsible step to take at this time.
The safety, health and well-being of our students and staff is our priority. We will continue to work in close partnership with public health authorities to minimize both the spread of coronavirus and disruption to schools and students. We will continue emphasizing the importance of handwashing at school. Our custodians will continue to prioritize high-touch surfaces in classrooms and common areas, and make sure schools have adequate handwashing and cleaning supplies.
Students, families and everyone in our community can best support our efforts by washing hands frequently, covering mouths when coughing or sneezing, and using hand sanitizer. Those experiencing fever and/or flu or cold symptoms should stay at home, only returning to school or work when symptom-free for 24 hours without the use of medicine. If you are concerned about symptoms, please consult your healthcare provider.
Thank you for your cooperation and understanding during this challenging time. We will continue to rely on the guidance of Oregon public health authorities, the Department of Education, and the Office of the Governor.
FRSD Community: Last night, Governor Kate Brown announced new guidance regarding group gatherings and social distancing. WE REMAIN COMMITTED TO KEEPING OUR SCHOOLS OPEN AND SAFE.
Suspension of non-essential school based activities begins immediately.  After the Governors 9:00 AM Press conference this morning, and a subsequent conference call with all Lane County Superintendents, I will be sharing clearer guidelines around what that looks like for us in Fern Ridge. However, these restrictions will be in place for at least 30 days and will include all school based assemblies and events, off-campus trips, and out of state travel. Updates will be posted here, as well as "Superintendent Carpenter Facebook" page.
Below are links to updated information on this topic: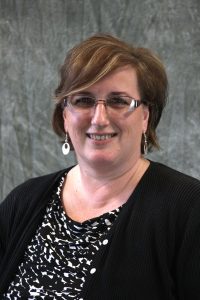 Tammy Boren has been selected as our March employee of the month!
An employee of our district since September of 2004, Tammy worked for eight years as head secretary of Elmira Elementary School, and seven years as head secretary of Elmira High School.   Beginning with the 2019-2020 school year she accepted a position as the district's special education secretary.
Tammy and her husband Mark have lived in Veneta for nearly 30 years.  They have four daughters and a son who all attended school here and graduated from EHS. Both Tammy and Mark are supporters of high school athletics helping out in many capacities.  Tammy takes care of the books for both girls and boys varsity basketball and is a constant presence on the sidelines cheering for the Falcons!  Outside of school, Tammy loves spending time with her family (and is looking forward to grandbabies!). During the summer months, she spends as many days as possible kayaking around the area with both family and friends and also enjoys working in her flower beds.
In her new position with the district, Tammy has excelled at the challenge of learning this new position.  A few of her daily jobs include maintaining confidential special education student files, data entry, assisting the district special education staff in each building, and submitting district reports to the Oregon Department of Education. She loves the "pay attention to detail" aspect of this position and enjoys the people she gets to work with.
We are fortunate to have Tammy in our district and appreciate the work she has done to benefit so many of our students.  Thank you Tammy!
Currently, the risk to the general public from the 2019 Novel Coronavirus is very low.  In the past few days, however, there have been a couple of cases in Oregon.  The virus is being closely monitored by Lane County Public Health, the Oregon Health Authority, and the CDC (Centers for Disease Control and Prevention.)  These links provide a wealth of information to families that are looking for it and are updated regularly.  The Fern Ridge School District follows the recommendations provided by Lane County Public Health when addressing health-related matters.
Below are a couple additional resources for our families and staff
Watch a video of a LCPH nurse explaining the virus.
Fact sheet from the Oregon Health Authority. (PDF)
Like all viruses, the basics are important:
Wash hands often with soap and water
Avoid touching your eyes, nose or mouth with unwashed hands
Avoid contact with people who are sick
Stay home while you are sick and avoid close contact with others
Cover your mouth and nose with a tissue or sleeve when coughing or sneezing.
The district will continue to monitor this virus and take appropriate action, if needed, as recommended by our local and state health authorities.
Gary Carpenter, Superintendent, FRSD 28J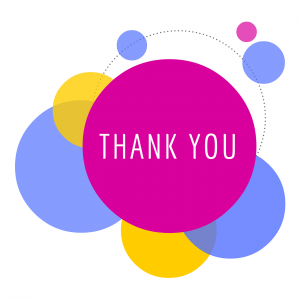 Classified Employee Appreciation Week is celebrated every year during the first full week of March.
The education of our youth is essential to the future of our community, state, country, and world.  Our classified employees are the backbone of our public education system.  Our classified staff work directly with students, educators, parents, volunteers, business partners, and community members.  They support the smooth day to day operation of offices, the safety and maintenance of buildings and property, and direct instruction of students.
Our community depends upon and trusts classified employees to serve the diverse talents and needs of our students.
On behalf of the Fern Ridge School District School Board and all staff in the district, I want to thank our classified staff for their dedication and the work they do each and every day.  You are appreciated.  Please join me in observing and recognizing the hard work of these individuals!
Gary Carpenter, Superintendent, FRSD 28J
Below is a letter that will be in the front office of all schools tomorrow.  Please read, share and pass along.  The topic is youth suicide, and how together we can support students and families.  The link at the bottom is to a document that has contact information for a wide variety of services in Lane County.
Dear Parent(s)/Guardian(s):
In our district there has been a great deal of conversation and concern about suicide recently.  We cannot comment on any specific students or events, but we do know that some students and parents may find this very distressing.  Since the subject has been raised, we want to take this opportunity to make sure that parents have the information they need to understand how to support their children and get them connected to helpful resources.  In addition, we want students and families to know that district staff are here to support them in any way we can.
Suicide is a very complicated act. No one single thing causes it. But in many cases, a mental health condition is part of it, and these conditions are treatable. It's really important that if you think your child is not feeling well and is potentially thinking about suicide, that you check in with them and encourage them to reach out for help and share how they're feeling. Asking your child if they are suicidal will not put the idea in their head.  It will actually provide significant relief to them if they are feeling that much pain.
I am including some resources that may be helpful to you in discussing suicide with your child and information on local behavioral healthcare providers. Members of our Crisis Response Team are also available to meet with students individually today, as well as over the coming days and weeks.  Please contact the school office if you feel your child is in need of additional assistance. If you or your child needs help right away, call the National Suicide Prevention Lifeline at 1-800-273-TALK (8255) or the Lane County Child's Crisis Response Program 1-888-989-9990.  These programs can be sources of information and provide helpful services for parents. If you feel there is an imminent threat dial 911, or take your child to the nearest emergency department.
If you have any questions or concerns, please do not hesitate to contact me, or the professionals at the school.  Each building's contact information is below.  The following link shares a wide range of resources:  PARENT RESOURCE LINK-CLICK HERE
Professionally,
Gary E. Carpenter, Jr. Superintendent, FRSD 28J
FRSD Superintendent Gary Carpenter, 541-935-2253 ext 1201 gcarpenter@fernridge.k12.or.us
EHS Principal, Rick Gardner, 541-935-8200 rgardner@fernridge.k12.or.us
EHS Counselor, Brittany McMillan, 541-935-8200 bmcmillan@fernridge.k12.or.us
FRMS Principal, Olivia Johnson, 541-935-8230 ojohnson@fernridge.k12.or.us
FRMS Counselor, Ryan Chamber, 541-935-8230 rchambers@fernridge.k12.or.us
VES Principal, Lisa Leatham, 541-935-8225 lleatham@fernridge.k12.or.us
EES Principal, Michelle Marshall 541-935-8214 mmarshall@fernridge.k12.or.us