As with much of everything else this school year, Outdoor School will be different.  Due to health regulations, overnight camps are not currently allowed in Oregon. However, we are pleased to be working with Camp Wilani (located 5 minutes from Veneta) to offer a 4-day program to ALL 5th grade students, as well as all 6th grade students who were unable to have an outdoor school last Spring!  Camp Wilani's Leadership Team was trained at the BEETLES Institute at UC Berkeley and are excited to teach our FRSD students!
May 4th – 7th: ALL 6th grade students (FRMS, OPTIONS)
May 11th – 14th: ALL 5th grade students (EES, VES, OPTIONS)
Important Details:
This is a DAY Program only, students (A day and B day) will report to school every day TUES-FRI for the week of their Outdoor School

Outdoor School will happen rain or shine- outside! Please plan and dress accordingly

Students will be in small cohorts at Outdoor School based on their A/B schedule

Students, staff, and volunteers will be required to wear masks throughout the day

Look for more information to come (permission forms, volunteer forms, etc.)
More Information Needed?
 Call or email the school with any questions: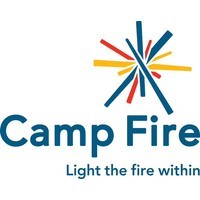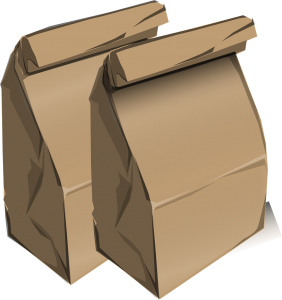 Starting Monday, March 8th, FRSD's food service will begin offering an additional weekly meal pick-up option.
Families with students who have returned to in-person learning are able to order an Add-On Meal Kit which will supplement the hot lunches our students are able to receive during their in-school days.
Each meal kits include 5 breakfasts & 3 cold lunches.  We hope this will help to alleviate some of the logistical concerns for families' meal options on their student's non-school days.
If you're interested in an Add-On Meal Kit for your family, please email Food Service Director, Alan Fullerton at afullerton@fernridge.k12.or.us and include your last name, how many kits you would like to order and if your student(s) are on an A or B day schedule.
These Add-On Meal Kits will be available for pick up during our normal weekly pick-up time in the back EHS parking lot on Monday evenings from 5-6pm.
To minimize waste, we will only be producing as many of these kits as are pre-ordered so please be sure to reach out if you would like to participate!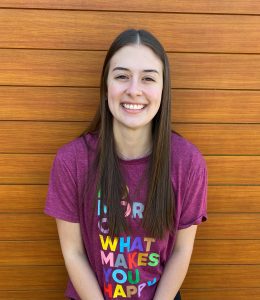 The ever changing environment of the past year has created an opportunity for our March Employee of the Month, Emily Bliven, to shine and take a leadership role at Veneta Elementary.
Emily has been a kindergarten teacher in our district since August of 2018.  In her three years she has already made a big impact!
As online learning became a reality, Emily stepped in with both knowledge and patience as staff members sought help for technology training.  From our PE teacher to our principal, staff at VES have turned to Emily for help.  She's always willing to drop everything to take care of any request.
Emily has taken on a leadership role this year by serving on the re-opening committee and serving as the union representative for VES licensed staff.  She also lends a hand on the Talent Show Committee, Earth Day Committee and the Equity Committee.  In the classroom, she tells us she loves getting to build relationships with students and witness their learning in action.  She also enjoys learning from and collaborating with her co-workers "who make me a better teacher."
When she is not teaching, helping out another staff member or serving on a committee, Emily is busy completing her Masters Degree and planning a July wedding with her fiancé, Chase.  She loves to be outdoors walking, hiking, playing with their one-year old retriever, Revel, reading and spending time with family and friends.
Congratulations Emily and thank you for always being willing to lend a helping hand to your VES team!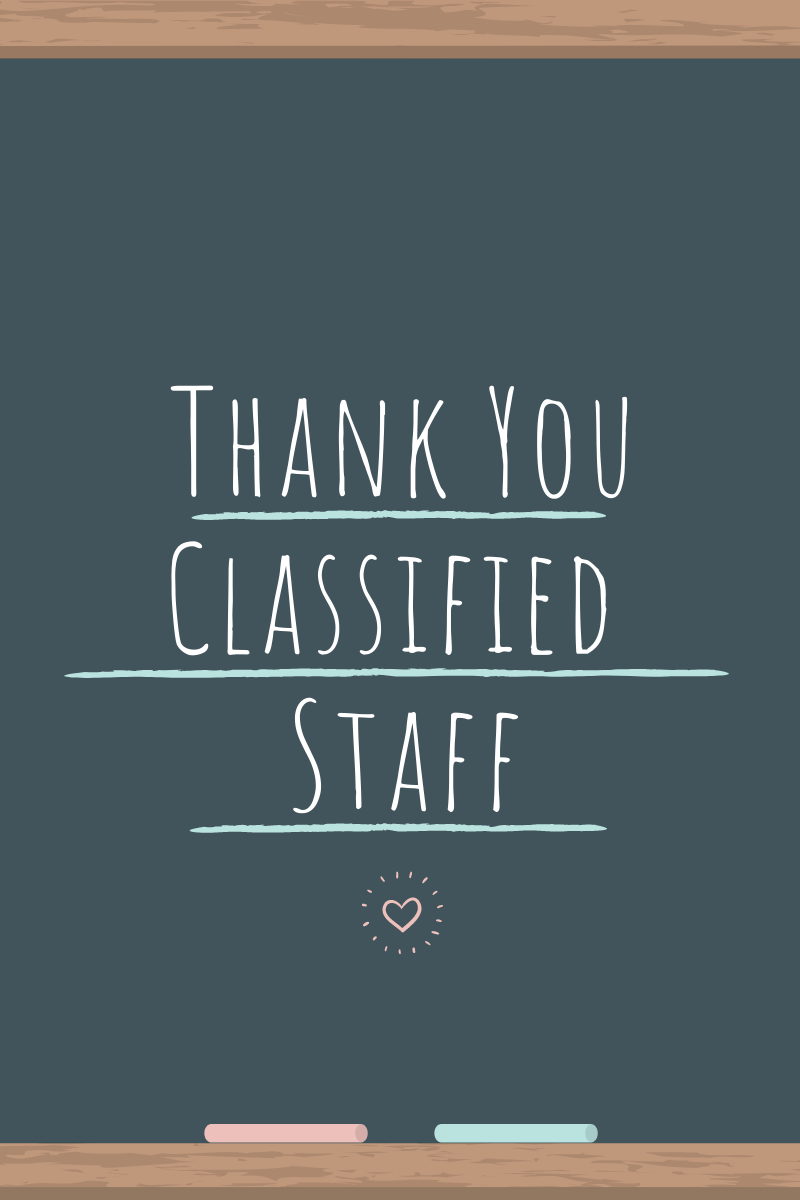 March 1 – 5 is the week that we take extra time to show our classified staff just how much they mean to our district.
These folks support our teachers at every building,  they ensure our operations run smoothly, they take care of our offices, student schedules, and state testing.
They mow lawns, maintain and clean buildings.  They help with food and staff our libraries, and district offices.
There isn't a single aspect of the Fern Ridge School District that doesn't involve a classified employee.  We are grateful for each and everyone of these staff.
The work they do makes a world of difference for every student in our district.
Thank you
To further mitigate the risk of COVID-19 transmission in Oregon's K-12 schools, The Oregon Health Authority is supporting COVID-19 testing in public and private K-12 schools.  Oregon schools offering partial or full in-person instruction may provide testing  for students and staff who display symptoms of COVID-19 or who have been exposed to COVID-19 in the school setting. The Federal Government has allocated Abbott BinaxNOW rapid point-of-care antigen tests to states to support COVID-19 testing. These tests are available to support testing if needed  in K-12 schools during the 2020-2021 school year.
The Fern Ridge School District now has these tests on site and will be using them as required.  Currently, they are ONLY required for contact sports (football) when as described above, a participant is exhibiting symptoms while ON-SITE!  Our District Nurse and EHS Athletic Trainer are our two trained school testing administrators.
Testing for students in grades K-12 will only occur (after March 1st), and IF, our schools are operating with in-person instruction while the County is outside of the recommended metrics (over 350/100,000 for elementary, or over 200/100,000 for grades 6-12).  An additional example of when using these tests MAY be possible would be when in conjunction with Lane County Public Health (LCPH), it is determined that a cohort is required to quarantine, and LCPH recommends using these tests to help shorten the length of quarantine for exposed individuals.  This can only be done at the direction of LCPH.
In order for any student to be tested, a "consent" form must be on file.  In preparation for potential testing that may occur, it is recommended you print the consent form and drop off at the school.  The forms are also available in every front office.  Below is a link to the consent form, as well as a COVID-19 Testing in Oregon's Schools FAQ Document.  These documents will also both be located under the "2020 School Year" tab at the top, right of the District website.
COVID-19 School Testing Consent Form
Again, at this time, FRSD will only be using the on-site tests as required.  Currently, this ONLY applies to our football players and the coaching staff.  We ask that families continue to support our schools, students, staff, and community by keeping their child home when they are exhibiting symptoms. If you have any questions, do not hesitate to contact your school.
FRSD Students and Families of 6th-12th grade students:
Yesterday around 2:00 PM, updated infection rate data for Lane County was released.  It shows that we are below 200/100,000 for the first time in several months (at 194.5).  In addition, data for our specific zip codes here in Fern Ridge, has consistently been about 60-70% of the County rate and that remains consistent with the current rate within FRSD being 121/100,000.  To ensure we are using both current and accurate information, I spoke to the K-12 education liaison at Lane County Public Health yesterday and she confirmed that the number of infections in Lane County has consistently dropped over the last 10 days. She added that on this trajectory, at a minimum, we should expect the rate released next week to again be lower.  With that information in hand, we are ready to execute our plan to get more students back to in-person instruction.  Below are the details:
February 25th and 26th:  6th grade students will return to FRMS in a hybrid model.  Following the same model as our elementary schools, students will return on an A/B format.  Approximately half the students will attend all day on Tuesday/Thursday (A Day) with the other half attending on Wednesday/Friday (B Day).  The school day will be a full day, and students will leave each day with work for their "off-day".  6th grade students will attend the 25th or the 26th and again on March 2nd or 3rd (based on being either A or B day).  This will allow all 6th graders to be introduced to the Middle School and oriented for the year.
March 2nd and 3rd:  9th graders only will attend EHS, without 10th-12th graders.  They also will be on an A/B schedule as described above.
March 4th and 5th:  The remaining grades (7th, 8th, 10th, 11th and 12th graders) will return on an A/B schedule, similar as described above.
Other important information:
 LIPI:  At FRMS, the last day for 2 hour LIPI will be this Friday, February 19th, to allow the rooms to be configured and teachers to prepare for this transition.  At EHS, the last day for LIPI will be Friday, February 26th.
BRIDGES and RESOURCE ROOM AT FRMS (Mrs. Gardner and Mr. Brummett):  Both of these programs will have slightly different schedules, the school/teacher will be communicating with individual families.  If you have questions, do not hesitate to reach out.
CHROMEBOOKS:  At FRMS, for now, students will keep their Chromebook at HOME, and not bring them back and forth.  At EHS, students WILL bring their Chromebook to school each day!
BUSSING:  We will post updated routes/times as soon as they are ready.  In the mean time, we need to gather information from those that WILL be riding the bus.  At FRMS, there will be a website post with information, and a google form to fill out.  For EHS, please call the school and share that you will, or will NOT be riding the bus.  Elementary students that ride the bus should pay attention to the new routes/times when they are posted, as the time they get picked up might be pushed back a couple minutes with the buses making more stops.  They should not change significantly.
A Day or B Day:  For FRMS students, this can be found in Home Access (after logging in, click on registration tab, look for "house/team" – this is near the top-left under demographic), students can ask a teacher, or families can call the office. For EHS this information can be found in Home Access, or on the EHS website in the coming days.  You can also call the school. FRMS 541-935-8230 or EHS 541-935-8200.
Lunchtime and Meals:  This will look different at each school (M.S. and H.S.)

FRMS:  When students come for  "in-school" days, they will receive a hot sack-lunch from the cafeteria and then proceed to their designated eating area (or they can bring a lunch from home).  At the end of the day they will receive a take-home bag (for those that want it) with two breakfasts in it (one for their off day and one for their next in-person day).  For lunch on the off-days, students/families will have the ability to utilize the high school drive through for that day's lunch service.
EHS:  When students come for "in-school" days, before the start to the school day, they will have the opportunity to receive a sack breakfast from the high school kitchen to be eaten on-site in the cafeteria.  Only those eating breakfast will be allowed in the cafeteria at that time.  During their lunch period, students will be able to receive a hot sack-lunch in the cafeteria and then proceed to a designated eating area (or they can bring a lunch from home).  On their off-days they will also have access to the drive through site at EHS for that day's lunch.   The EHS campus will be a CLOSED campus for all students to assist with cohorting of students.
Families who do not want to participate in the on-site meals or the drive through meals, will be able to pick up a week worth of breakfasts and lunches from the H.S. drive through that occurs on Monday evenings from 5-6 PM.  A reminder that you cannot "double dip," and can only participate in one or the other.
As  mentioned earlier, the H.S. lunch drive through will continue to operate Monday-Friday for now.
Finally, a reminder that through the end of the 20-21 school year, all school meals are FREE!

More Information-Community zooms: Zoom meetings to allow for Q and A sessions with Mr. Carpenter, FRSD Superintendent, as well as the building principals at FRMS and EHS have been scheduled.  See below for specific links and days/times:

Superintendent Q and A with Mr. Carpenter: Thursday, February 18th, at 6:00 PM link here:  https://fernridge-k12-or-us.zoom.us/j/88970897706
FRMS Q and A with Ms. Johnson: Tuesday, February 23rd, at 6:00 PM link here:  https://fernridge-k12-or-us.zoom.us/j/88330691646?pwd=UjZjRm5rYnlsRmhXUmlPakdxRFZEUT09
EHS Q and A with Mr. Gardner: Thursday, February 25th, at 6:00 PM link here: https://fernridge-k12-or-us.zoom.us/j/84823255124?pwd=QTdCbWxEWFJrT2F0L2U0M3NqU2grZz09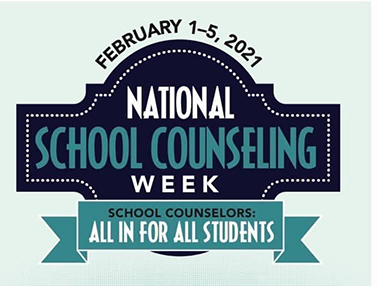 Feb 1 – Feb 5, 2021, is our time to focus on the contributions of school counselors in Fern Ridge School District and across the nation.
Mr. Ryan Chambers at Fern Ridge Middle School and Mrs. Brittney McMillan at Elmira High School work hard through the year to actively engage students, help them to focus on positive ways to enhance their academic and social/emotional development and plan for a future after high school.
Join us in thanking Mr. Chambers and Mrs. McMillan for all of the work they do to ensure our students can reach their greatest potential!
Here are the initial bus routes for our elementary students: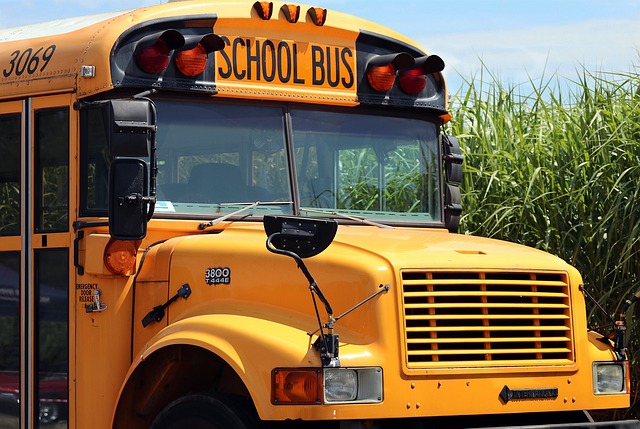 There may be some changes over the next few days, once the routes are finalized, they will be updated here and published on our transportation page.
If you have any questions regarding bus routes or the plan for K-3 and 4-5 to return to in-person instruction, please reach out to your school office.
Elmira Elementary: 541-935-8214
Veneta Elementary: 541-935-8225