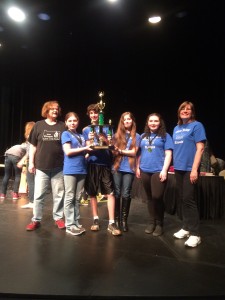 Fern Ridge Middle School is proud to be back to back Oregon Battle of the Books (OBOB) State Champions. Nice job Josiah Lorenz, Emily Eagle Eye, Jessica Woods, and Zola Walker. If you do not know about OBOB, it is a competition where students read 16 books in great detail and then have a competitions on their recall of specific details on each book. A special thank you to Mrs. Sherry Cooper for coaching this team and organizing the OBOB school competition.
Elmira High School will have the first ever Elmira High School All Skills Youth Camp hosted by the administration and athletic coaches from the high school for incoming grades 3rd through 8th on June 20-24, 2016.  The following sports will be introduced and practiced throughout the week:  Basketball, Soccer, Football, Volleyball, Baseball, Softball and Track and Field.  For more information and registration form, please click here.
Please join us in congratulating the Fern Ridge School District Distinguished Service Award recipients for the 2015-2016 school year:
Educational Excellence – Distinguished Teacher –  Doncella "Donnie" Marquess
Distinguished Classified Employee – Missy Hall
Distinguished Administrator/Confidential Employee – Olivia Johnson
Distinguished Volunteer – Kelsey Boren
Distinguished Future First Citizen  – Jasmine Garcia
Distinguished Emerging Future First Citizen – Brad Renfro
Distinguished Community Builder – Finn King
The 50th Distinguished Service Awards Ceremony will be held on Thursday, April 21, 2016 at 7:00 p.m. at Applegate Elementary School.
At the February 16, 2016, FRSD board meeting, the school board approved the creation of an exploratory committee to research and gather data regarding a K – 2, 3 – 5 reconfiguration of the elementary schools. If the FRSD ever went to this model, one school would house grades K – 2 and the other school would house grades 3 – 5. The purpose for considering a reconfiguration is to see whether or not it would better serve students and families. The pros and cons of this model are currently being discussed. The committee was formed with administrators, teachers and classified employees from both Elmira Elementary and Veneta Elementary. This committee has met three times and had excellent discussions. We will be expanding this discussion to the buildings' Site Councils in the coming weeks. The community will be invited to learn information and give their opinion prior to any recommendation to the school board. The committee members are: Elmira Elementary: Mari Jones, Alisa Johnson, Cynthia Olsen, Pam Zellers. Veneta Elementary: Mirka Chen, Mike Guill, Cortnie Peeler, Donna Jones. Administrators: Gary Carpenter and Karen McKenzie (both housed at Elmira High School). The committee hopes to make a recommendation to the School Board to either not pursue this configuration or to plan to consider it for the Fall of 2017.
I want to join in with others who are celebrating our classified staff.  I believe they are the backbone of our district.  They are involved in all facets of our education system, and do a superior job in all.  Each time I am in the schools I am impressed with our educational assistants and how well they work with our children.  I am forever thankful for our wonderful custodial and maintenance staff who manage everything with the bond on top of it!  Our office staffs make students and parents feel welcomed and special.  Thank-you also to our transportation staff and food service for all you do. Our DO staff work tirelessly.  It seems to me that everyone goes far beyond the call of duty.  I have to say that I have worked in quite a few districts and this is by far the strongest, best classified staff I have had the privilege with whom to work.  Thank-you for making the lives of our students and colleagues much better.  Thank-you for the classy and dedicated way you perform your duties.  We appreciate you!!    – Dr. Sally Storm, Superintendent
The open enrollment process provides an additional method of school choice for Oregon students which allows them to apply f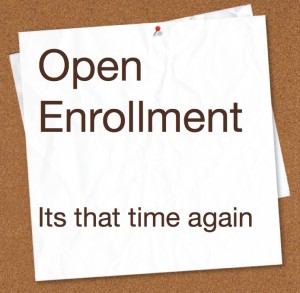 or a permanent admission to a school district.  Non-resident students may apply to transfer from their resident district to attend Fern Ridge School District through the open enrollment process.
Interested non-resident students must submit a completed Fern Ridge School District Open Enrollment form to the Fern Ridge School District Office beginning March 1, 2016 and closing on April 1, 2016 at 4:00 p.m.  Accepted applicants will be notified no later than May 1, 2016.  For further information contact the Superintendent's Office at 541-935-2253 ext. 1203.
The State released Graduation Rate data today, and EHS did fantastic! Big kudos to not only the EHS staff, but to all staff in the FRSD K-12 that play a role in graduating students. The article that was published in the Register Guard on this topic, can be confusing. The Register Guard breaks out the 4-year Cohort Graduation Rate data by schools for the larger districts (Churchill, Sheldon, Springfield, etc…). However, for smaller Districts they often just list the rate for the entire District. The rate for the FRSD (that takes into account all High Schools in the District – EHS and WLTLC) was 71.6% for the 4-year cohort rate, while the State average was 73.8%. However, the 4-year Cohort Graduation Rate for EHS was 89.83%. The only High School in Lane County that is our size or larger (4A) that we aware of that beat that, was South Eugene High School at 90.82%. Way to go EHS!  You can see all of the State Graduation Rate data by following this link.
Elmira High School Chamber Choir sings their appreciation to the Fern Ridge School District Board of Directors for School Board Recognition Month.
Original Lyrics,
Music "Hallelujah" by Leonard Cohen
Lyrics:
This one is for the Fern Ridge School District School Board
You Work so hard every day
You never get enough pay
We wanted to say we thank you
Morton, Larson, Sterling Pew
Soderberg, and Bolton too
It's for you we sing this Hallelujah
We appreciate, we appreciate, we appreciate, we appreciate you.
You lead with visions and policies
You manage our budget with grace and ease
You sit through so many long meetings.
You helped to pass the school bond
And so of you, we are so fond
And for you, we sing this Hallelujah
We appreciate, we appreciate, we appreciate, we appreciate you.