The NHS Potluck Banquet is Thursday, June 2nd at 6:00 PM in the cafeteria.  We will be inducting new members and hearing our very own Mr. Tom Edmundsen as the guest speaker.  Members and parents are encouraged to attend and we ask attendees to bring a side dish to share.  We hope you can join us Thursday evening.
Is your student in need of some credit recovery? Would you like to keep your student ON TRACK for graduation?
If yes, then consider signing your student up for summer school at Elmira High School! We are offering a four week program from 9:30am to 1:00pm Monday through Thursday. We will offer Math, Science, English, and History in person, as well as a variety of courses online. Lunch will be provided. In-person summer school runs from July 11th through August 4th. The school district will provide transportation if you need it. Please consider signing up!
Follow this link to sign up:  https://forms.gle/oxaZvQzvWCcV6Ri58
Do not hesitate to reach out if you have any questions!
Today's softball doubleheader has been moved to the SWOCC campus in Coos Bay at 4:00 and 6:00 PM.
On Thursday, April 28th Elmira High School will be presenting a Prom Safety Assembly to our junior and senior students.  While prom is a fun time in a high school student's life, it is also a night where there are far too many drinking and driving accidents and sexual assaults.  The purpose of this assembly is to make our students aware of the dangers that prom night can present and to provide education from local experts about how to avoid situations where they could be harmed.  If this material may be too intense for your student they will have an opt out option for that morning.  We are excited for the return of a traditional prom night and we want our students to have a fun and safe evening.  If you have any questions about this event please don't hesitate to contact us at 541-935-8200.
Due to field conditions our varsity softball doubleheader has been moved to Siuslaw High School.  The start time remains at 3:00 PM.
Dear Parents/Guardians of Junior Students,
I would like to invite you and your student to attend a special event being held for Juniors. This event will begin the planning process for your student's senior year and post-secondary goals.  Junior Night will be on Wednesday, April 27th at 5:30p.m. in the EHS Theater. Doors will open at 5:00pm.
Information presented will include admissions requirements for four-year colleges and universities, community colleges, and career technical schools, as well as guidance on scholarship searches and financial aid. We will cover important topics like finding a good college fit, ways to help pay for college thru scholarships and financial aid, and an overview of deadlines and online resources. For students considering career options, we'll cover programs like Connected Lane County and other career-planning resources. We will end the night with some general senior year information.
Rising seniors and families will be able to file a 2022–2023 FAFSA to apply for college financial aid early in senior year. Additionally, the state of Oregon offers the Oregon Promise, which can cover a significant portion of two years of community college tuition. Pathways (U of Oregon) and Bridge to Success (Oregon State) are need-based programs that can cover the cost of 4 years of tuition at those colleges. And many private colleges have significant aid available to reduce the cost of attendance. There are a lot of great resources for students to explore post-high school plans, and ways to pay for it, but it is also a lot of information to sort thru. Thru this this event, our goal is to help clarify these and other opportunities and help you and your student sort out how they might impact you in the upcoming year.
I strongly encourage both you and your student to attend this information night.  There will be a lot to accomplish between now and June, 2023!
See you on April 27th!
Sincerely,
Brittany McMillan (Last Names A-K)
Court Wirth (Last Names L-Z)
Elmira High School Counselors
Every year Oregon 11th graders engage in the Smarter Balanced Assessment.  The  testing dates for Elmira High School will be May 16-18 and May 23, 24, and 26.  If you are interested in opting your student out of the Smarter Balanced Assessment please click on the following link for more information:
Smarter Balanced Testing Information
If you have any other questions please call the front office at 541-935-8200
2022 English Language Arts (ELA) Curriculum Adoption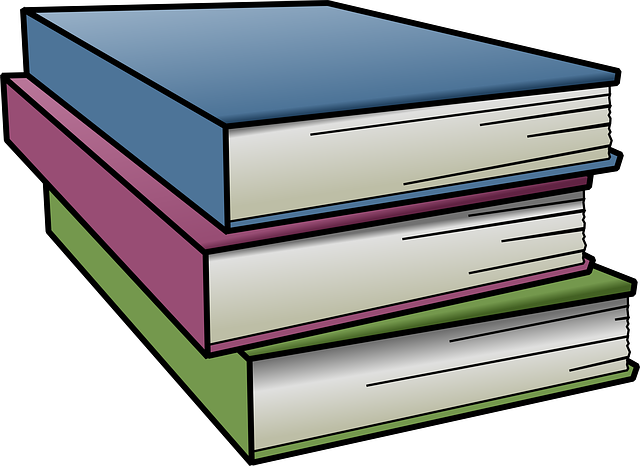 Dear Fern Ridge School District Students, Families, and Community Members:
This year, FRSD will be adopting a new language arts curriculum for K-12 students across the district, designed to meet Oregon's state educational standards and align between grade levels. Curriculum includes the textbooks, materials, and digital resources that support student instruction. Teams from each school including administrators, classroom and special education teachers, intervention specialists, and English language development specialists have been researching programs from various publishers.
Following a rigorous evaluation process, we are excited to share FRSD's recommended curriculum with our families. Feedback from community stakeholders is welcomed.
K-5:      McGraw Hill – Wonders
6-8:      Houghton Mifflin Harcourt – Into Literature
9-12:    Savvas – My Perspectives
If you would like to stop by the District Office to view the materials in person, ask questions, or share your opinions, please feel free set up an appointment.
This FRSD ELA Curriculum Review.pptx outlines our review process and contains links so you can explore additional information, view publisher videos, and more. After reviewing the materials, please complete this survey to share your thoughts.
Thank you for sharing your perspective and partnering with us as we work to adopt and implement the best possible curriculum to support FRSD students' and teachers' needs.
Michelle Marshall
Director of K-12 Programs
541-935-2253, ext. 1220
On Thursday, April 7th in homeroom we will be asking students to complete a student voice survey.  Attached is a flyer with information about the survey.  Please reach out if you have any questions.