Practices for Season 2 begin on Monday, February 22nd for boys' and girls' soccer, volleyball, and cross country.  Football practice has already begun.  All of these programs are looking for more students to come out and participate, especially girls' soccer.  Please note that we are not charging any athletic fees this year to participate.  Please consider playing a sport this winter.  It's a great way to reconnect with friends and will provide an outlet from the stress of school.  Please contact our athletic director Mrs. Wartenbee if you have any questions.
Season 2 for athletics is very nearly here!  In fact, football practice has already begun and we will begin having practice for volleyball (modified practice schedule based on county risk level), boys and girls soccer and cross country on Monday, February 22nd.  Please be on the look out for posts and announcements from the respective coaches from each program about practice times and game schedules.
Please remember that in order to participate in athletics you must be signed up in Family ID and have a current physical on file with the school.  One special announcement that we are excited to share is for this year there will be NO ATHLETIC FEES!  We are hopeful that by waiving the fees it will encourage more students to participate and get involved with EHS athletics.  If you have any questions don't hesitate to call the front office at 541-935-8200 or to email our athletic director Sarah Wartenbee at swartenbee@fernridge.k12.or.us
We are in the process of determining the best way to deliver Schoology parent codes to our families.  In the mean time if you would like the code now please call the EHS front office and we can provide it for you.  The number is 541-935-8200.  The link below will provide you with instructions on how to sign up for a Schoology parent account.
Senior Grad Night is sponsoring a raffle to raise funds for the senior all-night party.  Please go the following link for the details.
The Covid-19 numbers in Lane County are beginning to improve and we are making plans to return to in-person instruction on a hybrid A/B schedule.  While those plans are being finalized we do need to know if there are any families that do not plan to return to the building when in-person learning returns.  We asking any family that does NOT plan to return to the building to contact us directly here at the school so that we can make alternative plans for providing content.  Please call us at 541-935-8200 or email at rgardner@fernridge.k12.or.us
We will be transitioning to Schoology for our Learner Management System (LMS) for the second semester.  We are excited to make this change, but also recognize that it will take some time for everyone to get comfortable with the new platform.  The most important thing we can ask of parents is to get signed up for a Schoology account so that you can access grades and keep up with notifications from teachers.  The following link will provide step by step instructions for getting a Schoology account for your student.  Please don't hesitate to call the school if you have any questions.
We are adding one additional date and time for students to come and exchange their textbooks for second semester.  Students can exchange books on Monday evening, February 8th from 3:30 PM-6:30 PM.  Students will need to bring their books from first semester in order to receive their books for their second semester classes.  We still are offering exchange times on Friday, February 5th from 12:30 PM-3:30 PM and Monday, February 8th from 8:30 AM-3:30 PM.
Feb 1 – Feb 5, 2021, is our time to focus on the contributions of school counselors at Elmira High School and across the nation.
Ms. Brittney McMillan at Elmira High School works hard through the year to actively engage students, help them to focus on positive ways to enhance their academic and social/emotional development and plan for a future after high school.
Join us in thanking Ms. McMillan for all of the work they do to ensure our students can reach their greatest potential!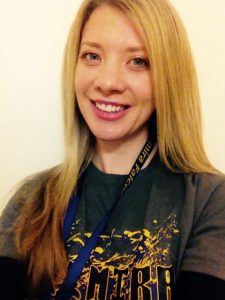 We will run a modified schedule on Thursday, February 4th and Friday, February 5th to allow for additional time for teachers to administer final exams.  Please be aware that not all teachers will administer finals and that you need to confirm with your teachers their plans for the conclusion of your classes.  Please adhere to the following schedule for final exams:
Thursday, February 4th
1st Period:  9:00-10:30
Lunch: 10:30-12:00
3rd Period:  12:00-1:30
Friday, February 5th
2nd Period:  9:00-10:30
Lunch: 10:30-12:00
4th Period:  12:00-1:30
As we continue with Comprehensive Distance Learning to begin the second semester we need to exchange textbooks.  We will use a process similar to the one we utilized at the start of the school year with students coming to campus to turn in and receive new books at the same time.  Your new books will be bundled for you and will also include any materials that you might need for art or CTE classes.  IN ORDER TO RECEIVE YOUR BOOKS FOR SECOND SEMESTER YOU MUST RETURN ALL OF YOUR BOOKS FROM FIRST SEMESTER.  We will utilize the schedule listed below for the book exchange, please remember to wear masks and adhere to social distancing requirements when you come to campus.  The book exchange will take place in the front lobby so please park in the student lot at the front of the school.
Textbook Exchange Schedule
Wednesday, February 3rd (12th Grade) – 12:30 PM – 3:30 PM
Thursday, February 4th (11th and 12th Grade) – 12:30 PM – 3:30 PM
Friday, February 5th (10th – 12th Grade) – 12:30 PM – 3:30 PM
Monday, February 8th (9th – 12th Grade) – 8:30 AM – 3:30 PM