The Oregon Department of Education released graduation rates last week and Elmira High School continues to significantly outpace the state average.  In a year where Oregon saw its highest graduation rate in decades at 82.63%, EHS still beat that number by almost 8 points at 90.38%.  In addition, when looking at 5 year completion rates we saw a rate that was 11 points higher than the state at 94.87% compared to 83.04%.  These numbers are a product of our, amazing students, outstanding staff, caring parents, and a community that values education.  These numbers are part of a multiyear pattern of EHS exceeding the state graduation rates.  Thank you to everyone who helps us to continue to achieve at a high level.  Especially during these trying times, the support of the community is much appreciated.
Beginning in February EHS will be transitioning to a new Learner Management System (LMS) called Schoology.  Schoology will replace Google Classroom.  We decided to make the switch to Schoology because it provides features that will better support student learning, improve communication with students and parents, and work more seamlessly with eSchool.  There will be much more information coming in the next three weeks as we prepare for this switch.  The link below will direct you to our new Schoology page on the high school website where you will soon be able to  find informational and training videos about Schoology and log-in information.  We are excited to make this change and believe that it will be beneficial for students, parents and our staff.  Please don't hesitate to call or email if you have any questions.
FRSD students and families,
As many of you are aware, on Wednesday, December 23rd, Governor Kate Brown released a statement regarding new guidelines around returning to in-person instruction (click here to read).
The stated goal within this release is to have a larger return to in-person instruction by February 15th and to allow more local decisions based on health metrics and the local circumstances.  In short, this is good news, however, I want to ensure some finer points of the press release are communicated clearly.
While the move from "mandatory" to "advisory" in regards to the metrics is helpful, the current metrics of Lane County would "advise" us not to return students to in-person instruction yet.  In addition, it is expected that NEW metrics (essentially the guidelines we should follow) will be released on or before January 19th.  While I would expect those metrics to allow for a more rapid return to in-person instruction, the current metrics would advise us, due to our case count being over 200 per 100,000 to stay in distance learning, and that a case count of under 200 per 100,000 we should be transitioning back to more on-site learning.  As soon as new metrics are released, I will share them here.  You can access the CURRENT metric table and the Lane County data at this link (click here).
The second piece that is easily overlooked is the statement that says schools must continue "to adhere to required health and safety protocols."  There are restrictions such as the number of students per square foot, allowable cohort size, the number of cohorts a student can be a part of in a given day/week, and transportation limitations, just to name a few.  The entire 90 page Ready Schools Safe Learners Document, the document that outlines how schools must operate (and is changed/updated often), can be found by clicking here.
Finally, to summarize, the District will be sticking with our plan made just before Winter Break to return to Limited-In-Person Instruction for around 200 students beginning Tuesday, January 5th.  Any student that is in this group should have already been contacted by their building.  By tomorrow afternoon, we will have bus routes for these students posted here:  Jan 5th bus routes.  At a minimum, we will stick with that plan through the next update to the metrics, expected around January 19th.  I hope that a significant change in the number of students on campus materializes by the start of the 2nd semester, the week of February 8th.  As always, if you have any questions, do not hesitate to email me at rgardner@fernridge.k12.or.us.
On Monday, January 11th EHS will resume outdoor workouts for athletics.  At this time the Lane County metrics do not allow us to have any indoor activities.  If that changes prior to January 11th we will adjust our plan to reflect this change.  Please be aware that not all programs may choose to participate in January due to weather concerns, we will be offering general workouts with our athletic trainer Britnie Hodgson under the covered playground area at Elmira Elementary.  Please contact her directly if you are interested.  Coaches will contact their athletes if they plan to have activities during January.  Attached below is contact information for coaches and the revised OSAA calendar for the late winter and spring.
Good Afternoon Senior Students and Parents/Guardians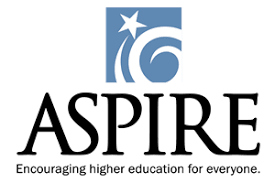 ,
My name is Sandie Smith and I am an ASPIRE mentor at Elmira High School.  I have volunteered for 16 years at the High School, helping Seniors do FAFSA, OSAC, Scholarships and College Admissions along with helping stay on track with the colleges of choice.  This year I will be continuing helping Seniors, but I am now an employee of Fern Ridge School District.
I worked with the Class of 2020 and as you all know, the last part of the year, there were no students in the building so everything was done by phone, zoom or email.  I was able to continue assisting the Seniors through the end of the school year and it was very successful.
Due to the changes this year with Covid-19, I'm having to do things a little differently.  In the past, ASPIRE had a table set up during registration for students to fill out an ASPIRE form and that is how I got my list of seniors who were reaching out for my assistance.  Well today I would like to reach out and see who would like to be a part of ASPIRE/HELP with you going forward after High School.  I will be attempting to call each of you as well.  If you are ready to get started fill out a PERMISSION FORM. You can scan and email the completed form back to me, or drop it off at the EHS front office.
If you are aware of who I am and what I do and you are interested in being a part of my team, please email me and let me know.  Sandieevo@aol.com. Please include your first and last name in the email.  If you would like to include a phone number that works best for you, please include that as well.
UPDATE:  Sandie is now an employee of the school district so we would ask that you use her Fern Ridge email address to communicate with her.  ssmith@fernridge.k12.or.us  In addition we encourage you to use your personal email address when you communicate with her as this is the email address you will need to use when applying for college.  Your Fern Ridge account will expire when you graduate.
I look forward to working with the class of 2021.  We can do this.
Aspire Mentor
Sandie Smith
EHS Grad Night is selling boxes of oranges to support the senior all-night grad party.  If you are interested in making a purchase please refer to the attached flyer.
EHS's own Mason Stuller won the Junior Roughstock World Finals All-Around championship at the National Finals Rodeo in Arlington, Texas last week.  Congratulations Mason!  EHS is proud of you!
Due to the district decision to move the CDL for the next three weeks, we will be unable to offer athletic workouts during that time as well.  We believe that we will receive guidance from the OSAA on December 7th about the prospects of season 2 (winter sports) beginning on December 28th as scheduled.  If that is allowed we will begin practices again at that time.  If it is postponed we will be communicating with athletes and coaches about possible workouts that may begin in the new year.  We appreciate your patience throughout this challenging fall and look forward to better days in the future.  #wewillplayagain!
We had an accidental pull of a fire alarm on campus this afternoon.  We wanted to emphasize that this was an accident and at no time was there any concern about a fire in the building.  The fire department responded and confirmed this as well and our maintenance department quickly reset our fire alarm after the incident.  Thanks to everyone for your concern.
Based on the new guidance from the governor today, we are going to delay the start of our 3rd session of athletics until December 7th.  We understand this is disappointing for many of you, but due to the need to play basketball and wrestling indoors and the current increase in cases we feel this is the prudent way to act.  We will plan to start winter sports workouts on Monday, December 7th and will give you updates as soon as we have any additional information.