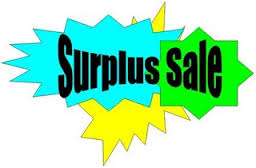 Fern Ridge School District 28J
Old Elmira Elementary School Gym
88960 Territorial Rd, Elmira OR
Saturday, January 14, 2017
9:00 a.m. – 3:00 p.m.
Items include: Student & teacher desks, chairs, tables, storage cabinets, file cabinets, bookshelves, books, pianos, globes, lockers, photography equipment, kitchen equipment, fish aquariums, tools, commercial mixer, computers, kiln, and more!
All items sold as is. All sales are final. All items removed at time of purchase.
Cash/Debit/Credit Cards Accepted.