School Closure
Beginning Monday, September 20th, FRSD Superintendent Gary Carpenter will hold community Q and A Sessions be from 5:30-6:00 PM.  These will occur every month, on the night of the FRSD School Board meetings (typically the 3rd Monday of the month), for as long as they are helpful and utilized by the community.  Each month there will be 5-10 minutes of information shared by the the District, followed by approximately 20 minutes of available time for those in attendance to type questions in the chat. We hope in future months the district will be able to present information on a wide range of topics, however this first meeting will probably be focused on all things COVID-19, although questions on any topic will be accepted. Any questions we don't have immediate answers to will be followed up with the following day.  We hope our families find this useful, please share this with your family and friends.  The link for each meeting will posted on the website as they approach.  The link for Monday's meeting is: https://fernridge-k12-or-us.zoom.us/j/88212696504
Over the past few months and as recently as this last week, you may have seen news stories about disruptions in the supply chain across the country, resulting from effects of the pandemic. Industries, including food and foodservice, as well as construction and automotive, have been impacted by manufacturing and labor shortages across the country in ways that we've never experienced before.
Students and families can continue to count us for great-tasting meals kids love to eat every day, but as you may have already seen, there will likely be more frequent menu changes based on product substitutions from our suppliers.
Understanding these supply chain challenges will likely continue for the next several months, we wanted to reach out and let you know we're doing everything we can to proactively address issues before they inevitably arise. Working in partnership with Foodbuy, our group purchasing organization and the largest procurement organization in North America, some of the proactive steps we have taken, include:
We have changed our ordering schedules to allow distributors more time to identify new sources for out-of-stock products in the event it occurs.
We've identified alternate suppliers and products where we found that existing ones wouldn't be able to meet our needs. For example, we learned our previous supplier for pizza dough would not be able to commit to serving our schools, so we contracted with a new one that can.
In June, we planned menus for this fall and began placing orders for food at that time. This process was designed to help suppliers and distributors plan well ahead for stock we need to serve kids now.
If there's one thing the past 18 months has proven, it's that flexibility is in our DNA. From turning cafeteria operations into emergency feeding programs overnight when the pandemic hit to serving kids in classrooms and through meal-kit pick up sites through the past school year, our team is passionate about the meals we serve your students and they're skilled at quickly adapting to ensure that kids are always fed.
One additional note for families with students who have allergies: please remind your child to be sure to check with the cafeteria manager regarding product substitutions that may not be reflected in the menu posted. We will make every attempt to update Nutrislice in real-time, but out of an abundance of caution, please do not solely rely on the digital nutrition panels to accommodate allergies or medical conditions.
FRSD families,
It has become clear in the last 72 hours, that COVID-19 is running wild in our community.  Most of the cases are a result of students being close contacts OUTSIDE of school, and being forced to quarantine, OR catching COVID-19 from off-campus events or family members, and testing positive a few days later, with or without symptoms, thus requiring isolation for the individual, and contact tracing by the school.
The process of identification, contact tracing, informing families, and working with those in quarantine to provide educational services  has quickly become taxing to our system.  Keeping up with the information, subsequent contract tracing and informing of parents is a critical step to reduce the spread but is very time consuming as well. The district is committed to providing proactive and transparent communication to staff and families regarding this topic.  In the days ahead, we are committed to:
SAFETY PROTOCOLS: Continuing to implement and enforce all of our current campus safety protocols including (but not limited to): screening, cleaning, mask wearing, ventilation upgrades, hand washing, social distancing and use of cohorts where possible.
CLOSE CONTACT NOTIFICATION:  ANYONE that we have identified to be a close contact through contact tracing while the positive person was on campus will be personally contacted. All people identified as close contacts will be contacted directly with a phone call, notified of the exposure, and provided information about appropriate measures that need to be taken.  Typically, all close contacts are identified and notified within 1-2 days of first learning of the case.  Certain circumstances such as complex contact tracing may take longer.
NOTIFICATION OF THOSE "NOT" A CLOSE CONTACT:  Any day that the school is notified of a positive case on campus, all families in the building will be notified via a website post that same day, or first thing the next day depending on timing.  In addition, there will be a phone dialer to all families, when the positive case was on campus in the last 24-48 hours.  The message will be, that at this time we are conducting contact tracing, and that any one identified as a close contact will be notified.  The phone dialer will NOT be utilized in examples where we are notified of a positive case, and the student has not been on campus for over 48 hours from the time we were notified they were positive.
The best ways to prevent the spread of COVID-19 include being vaccinated when eligible, wearing face masks, keeping physical distance from others, staying home when ill, and practicing other good health hygiene habits.  Thank you for helping to protect  your family and school community by following public health officials safety guidance.
A couple key reminders as we welcome our students back to school:
 Be safe on the roads!  Buses and bikes and kids will be moving around our community! Please slow down and drive safely, especially around schools!
If your child is sick, please keep them home.  Below is a guideline to use:
2021-2022-Illness-Guidelines-for-Parents-
Over the past three weeks, we have experienced nearly as many positive COVID tests with staff and students in our school community, as we have in the past 18 months.  With each positive test, there are actions the district must take, and those are beginning to take a toll.  Those have included disruption to summer school, quarantining  for the student or staff member that is sick, and quarantining (for those not vaccinated) for anyone identified as a meeting the definition of a close contact.
Today we had a positive test within the EHS Football program.  I just met with District staff and multiple football coaches to problem solve this issue.  The nature of football, being a sport that requires significant amounts of "close contact", it does not take much to meet the cumulative 15 minutes within 6 feet standard (when not wearing a mask outside), that defines a close contact.  As a group we agreed the only reasonable course of action is to cease football operations for a total of 14 days.  I have communicated with Lane County Public Health, and they agreed.  We believe this action gives us the best chance of playing football this season.  Football practice will resume on September 1st.  Coaches and athletes that are vaccinated, may continue to practice, but should monitor themselves closely for symptoms.  Coach Peeler and his coaching staff will be reaching out to families that have been most closely connected to the sick student.  If you have any questions, do not hesitate to reach out to him.  Coaches will also be meeting to discuss practices for those students that have been vaccinated, and do not need to isolate, as well as potentially some "virtual practices" or "classroom sessions" over Zoom.
As a reminder to all our student athletes, and staff as well, the best way to protect yourself is with a vaccine, and it is the ONLY way to avoid being required to quarantine when you have been identified as a close contact.  Myself, the H.S. administration, and certainly our football coaching staff are devastated that we have to take this action, we hope for a quick recovery for the sick student, a quick return to football practices and the ability to have a football season this year.  We believe this action gives us the best opportunity to achieve that goal.
EHS athletes and parents:  As has been the norm for the past 18 months, changes are coming at us rapidly.  However, we are confident we are prepared to implement all required safety protocols as we begin Fall Sports practices tomorrow, August 16th.  Below is a summary of how we will be operating.  Of course these are subject to change as we get new directives.  The new rule, that took effect August 13th, can be read here:  (OAR 333-019-1025)
OUTDOOR ATHLETICS:  When athletes are outside at practice, we will continue to promote social distancing as much as possible, masks will be optional.  When we have outdoor "contests/games" masks will be strongly recommended for fans that attend, but not required.  Social distancing around the field and in the grandstands is encouraged.
INDOOR ATHLETICS:  We have been given some leeway for athletics that occur after school, when athletes are inside.  Athletes that are actively "practicing or playing" will have the option to wear a mask or not.  When in team meetings (we will encourage outside team meetings when possible), on the sideline during a game, in the locker room, watching film etc…. masks will be required for athletes while inside.  In addition, for all fans and game personnel (clock runners, announcers, officials) masks are required regardless of vaccination status as long as the state-wide indoor mask mandate is in place.  Once lifted, we will re-evaluate this requirement.
OTHER SCHOOLS:  When traveling to other schools/districts, we will abide by all of their local decisions related to masking coaches, athletes and spectators.  Failure to follow the expectations set forth by FRSD, or when visiting other schools, may result in the loss of the opportunity to attend further events.
To:      Oregon Superintendents and Principals
Date:   August 12, 2021
Re:      Parents and Families are Invited to Participate in a Town Hall with State's
Top Education & Health Officials
Dear Superintendents and Principals,
We're reaching out for your help and support to invite local parents and families to attend one of two Facebook Live Town Hall events next week, hosted by Oregon Department of Education Director Colt Gill, Oregon Health Authority Director Pat Allen, and State Epidemiologist Dean Sidelinger.
We encourage you to share the message below (in English and Spanish) with parents and families through your social networks and other communication channels.
Thank you!
Dear Parents and Families,
As a state and community, we have a shared goal to ensure that every student in Oregon is able to attend school in-person, every school day for the entire 2021-22 school year. In order to do so, we are prioritizing student and staff health and safety.
The Oregon Department of Education and the Oregon Health Authority recently shared requirements for face coverings in K-12 schools. We know you may have questions about this requirement and as a community, we have an opportunity to join state education and health officials during one of two Facebook Live Town Hall events:
Please note that a Facebook account is not required to access these events.
Participants will be invited to share questions during the events and can also submit questions ahead of time by using this Google Form.
For Communicating with Spanish Speaking Families:
Requisitos para el uso de cubrebocas en escuelas K-12: Preguntas y respuestas en vivo en todo el est
Como estado y comunidad, nuestra meta es asegurar que cada estudiante en Oregon pueda asistir a la escuela en persona, todos los días escolares durante todo el año escolar. Para hacerlo, estamos dando prioridad a la salud y seguridad de los estudiantes y del personal de las escuelas.
El Departamento de Educación de Oregon y el Oregon Health Authority compartieron recientemente el cambio en los requisitos para el uso de cubrebocas en las escuelas de grados Kínder a 12. Sabemos que puede tener preguntas sobre este nuevo requisito. Invitamos a todos los residentes de Oregon a que acompañen a los funcionarios estatales de educación y salud en un evento de Facebook Live el miércoles 18 de agosto.
Invitaremos a las personas a que compartan sus preguntas durante el evento y también pueden enviar preguntas con anticipación mediante este formulario de Google: https://forms.gle/zfkSoiWKU3apCwxU6
Contact Information & Resources:

For general feedback – ODECovid19@ode.state.or.us
For questions about the events – morgan.zimmerman@ode.state.or.us
Visit the Ready Schools, Safe Learners webpage for the latest information on the 2021-22 school year.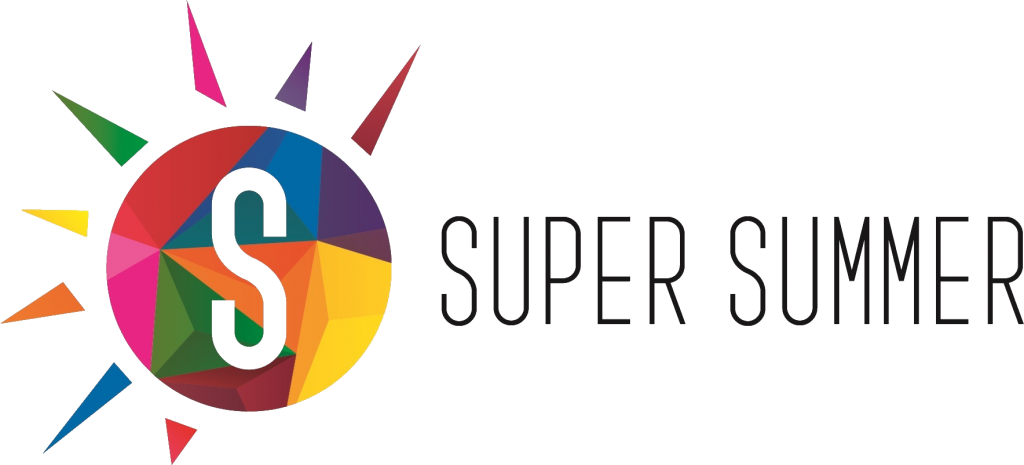 We are just a few days away from the beginning of our K-5 Super Summer Program! Your flexibility and patience is appreciated as we work out the final details!
What an amazing opportunity for our students!
Important Reminders
Dates: Monday – Thursday – July 12th – August 5th
Times: 9:00 am – 2:00 pm – Doors open at 8:45 am
Masks: Students will be required to wear masks on the bus and in the building. PPE and Mask information for Summer Program
Screening: Students will be screened prior to entering the building. K-1 Entrance will be on the south side of EES, 2nd-3rd grade students will enter through the main doors, and 4th – 5th grade students will enter at the cafeteria. Please help us keep our students and staff healthy and safe, if your child is not feeling well, have them rest at home.
Transportation: If your child is riding the bus to or from Super Summer, please double check pick-up and drop-off times: K-5 Super Summer BUS ROUTES
Enrollment: If your child is on the list, you should have been contacted by an FRSD Staff Member, received a Super Summer Text Message, and got a confirmation letter in the mail. If you are no longer able to participate, please call us ASAP. Currently, our spaces are completely full. If you are unsure about your child's enrollment status, please feel free to call us!
Questions: Give us a call – 541-935-8214
In the last several weeks we have had a LOT happening in the District.  That, combined with all of the upcoming events, makes it seem like a good time to do a community Q and A from 5:30-6:00 PM on Monday night.
It will be virtual (via zoom).  You can log-in at this link:  https://fernridge-k12-or-us.zoom.us/j/89837770431
I will give a quick update on Summer School, chromebook check-in, our current hybrid instruction, what school might look like in the Fall, and end of year celebrations that are in the works.  Following that 10 minutes or so, there will be approximately 20 minutes to answer any questions folks might have (simply type them in the chat).  Please help spread the word.
Superintendent Carpenter
Here is the link to the community meeting for those that would like to listen again or could not attend live.
Good afternoon,
Elmira High School was notified today of a student testing positive for COVID-19, yesterday.  Thank you to the parent who quickly notified us, as it allows the District to begin our work that needs to be done, usually 4-6 hours before Lane County Public Health is notified by the lab, and has time to reach out to us.  The District has been working with Lane County in looking at this case. What has been found is that there were no close contacts at school due to strong COVID protocols, and as a result, LCPH is NOT requiring any student to isolate/quarantine.  This is not what is classified as a "school contact." 
Although the student was in class this week, District staff have checked with EHS teachers and all safety protocols were followed. Lane County has directed that if students maintain the 3 feet distance, wear a mask and wash their hands, a classroom or cohort does not need to quarantine.  As an extra precaution, although not required, the High School will be notifying the parents who have students in the same classroom via email, so those parents can monitor their student for any symptoms. If you have questions, feel free to email the EHS Principal at rgardner@fernridge.k12.or.us and he will respond before Monday morning, or call EHS at 541-935-8200.
An additional element of this case is that there were multiple "close contacts" with friends/peers outside of school.  To include work, hanging out with friends, meeting at the lake, etc…  The family is very cooperative and supportive and is working with Lane County Public Health to get these names, and if your student was a close contact outside of school, either the family of the student, or LCPH will be reaching out to you to discuss the need to quarantine.
The schools have many protocols in place to help protect your student during the school day. However, the school cannot monitor students outside of school. Please help us keep students in school by encouraging them to wear their mask and keep 3 feet apart even when they are out with their friends. 
Thanks for continuing to do your best so that we may keep our schools open!