Mr. Ryan Chambers has been selected as Fern Ridge School District's April Employee of the Month!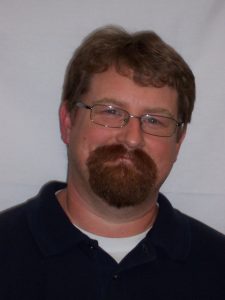 Mr. Chambers came to the district in August of 2014 as a counselor at the Fern Ridge Middle School and has been an invaluable asset to the our district ever since.  He says that a favorite part of his job is helping kids and the fact that he never knows what the day is going to bring.
In addition to serving the student at FRMS as a counselor, Mr. Chambers is also adviser to the school leadership class and the chair of the middle school's Positive Behavior Interventions and Supports Committee.  He also spends his time coaching track at the middle school and soccer at the high school.
Traveling, attending live musical concerts and starting a record collection are a few ways he enjoys spending his free time.  Mr. Chambers also loves to read with his favorite book of all time being The Outsiders by S.E. Hinton.  He is married to the talented Jennifer Chambers who is a local author as well as a substitute instructional assistant for the school district.  Their three amazing kids all attend school at Fern Ridge with Keira at Veneta Elementary, Quinn at Fern Ridge Middle School and Riley at Elmira High School.
Mr. Chamber enriches the lives of students everyday at the middle school.  Thank you for all you do Mr. Chambers!