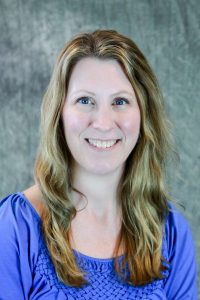 Traci Davis-Whiteley has been selected as our June Employee of the Month!  Traci has worked for the Fern Ridge School District since October of 2010.  She is married to Jeff and they have a daughter, Jayna.
Traci's stepson recently completed his military duty so he, his wife and their 2 year old are living with Traci and Jeff temporarily.  This makes things very busy at the Whiteley house but Traci is enjoying the grand-baby!  In addition to spending time with her family, Traci loves horses, horses, horses and more horses, dogs and other critters.
In her position as a Teacher on Special Assignment for the Special Education Department this year she performs a variety of tasks.  Currently, her case management list is made up of 12 students out of district and 30 students in district.  She assists with extended assessments, behavior support, she helps out when needed with the Woodcock Johnson testing and other evaluations.  She also recently completed coursework to add the autism specialist endorsement to her license.  Traci is always willing to lend a helping hand where needed as the day progresses and loves the variety that her position brings each day.  She does a lot for the students of our district and we are excited to recognize her hard work this year.  Thank you Traci!