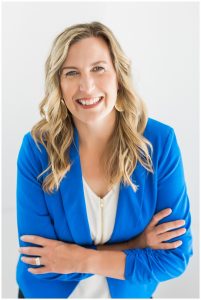 Michelle Cook has been an employee with the Fern Ridge School District for over 14 years!  She started working in the district in September of 2006 and has been supporting FRSD staff, students and families ever since.
Beginning as an Elementary School Secretary, Michelle is currently the Administrative Assistant to the Superintendent and the School Board.  She is a tremendous support to not only the board and Mr. Carpenter, but to all staff and families in our district.  While her duties have a large scope and touch on a wide range of topics (especially this year), some of the consistent areas of support she provides include supporting staff and community members who come to the District Office, posting all of our jobs and setting up interviews, publishing board packets and taking minutes at board meeting, processing volunteer background checks and supporting staff with license renewals just to name a few.  Michelle says one of the favorite things about her job is "helping our staff and families when they have a question or a problem."  She goes on to say that "being able to connect someone with a resource or information they need is always the best part of my day."
Michelle has 2 boys, Coltyn (16) and Brendon (14).  They have attended Fern Ridge schools since Kindergarten and are students at Elmira High School.  When Michelle isn't busy supporting all of us, she loves to hang out with her family, plan the remodel of a recently purchased farmhouse, and finding a quiet place to read.  She loves hanging out at the beach, and says that "playing around in the mountains or backpacking are some of my favorite things to do."  Her favorite mountain summit memory is Shasta, and a hike she wants to definitely do again is the three sisters loop.  She goes on to say that climbing Kilimanjaro is on her "mountain bucket list."
Michelle is an outstanding employee who is hard working, super intelligent, and fun to work with.  Mr. Carpenter mentions that she is "a tremendous asset not only to the board and I, but to all the staff students and families of Fern Ridge School District."
Thank you for all that you do Ms. Cook.  You are greatly appreciated, and congratulations on being our February 2021 employee of the month.