Congratulations Shelby Humphrey!!   🎉  Our May employee of the month!  🎉
Shelby has been the glue helping to hold the office at Fern Ridge Middle School together.  Seriously, what doesn't Shelby do?!?  She not only serves as head secretary handling phone calls, updating attendance, student registration, immunization information, school purchase orders, petty cash, schedules and hundreds of other things that would take up this entire post!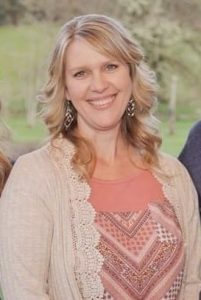 These past few years have been especially challenging with all of the additional COVID related work which meant reaching out to families, rounding up the take home work for students, not to mention monitoring and updating all of the tracking spreadsheets!  This year, she has done all this and more with less help in the office since our Instructional Assistant shortage meant that our other secretary, Casey, had to be assigned to more student supervision duties.
When she is not busy being the rockstar of the FRMS office, Shelby likes to spend time with her husband of 18 years,    Nate Humphrey and their daughters,  EHS 9th grader, Hannah and FRMS 6th grader, Olivia.
Shelby loves to be outdoors at the beach, camping, swimming, rafting, hiking, traveling and she still finds time to read, bake and volunteer.
Her favorite part about being in the office at FRMS is being able to help students and assist parents with whatever they might need.  Supporting teachers, administrators and staff in any way that she can.  "I like making people feel appreciated and truly enjoy being helpful.  I love to see the smiling faces and making a difference in someone's day."