Lane African American-Black Student Success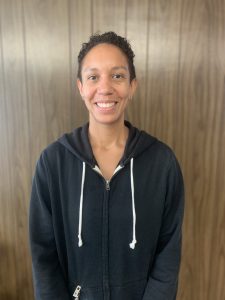 Elisa (pronounced Alyssa) is the Fern Ridge School District's regional navigator for the Lane African-Black Student Success (Lane AABSS) program.
Elisa has worked in the field of education since 2010 and currently holds their Oregon teaching license.  Elisa's professional development training includes restorative justice and trauma-informed care.  Their specialized interests of study include LGBTQUIA+ advocacy and biracial/multiracial family dynamics.
If you are interested in learning more about the program, please feel free to contact Elisa at egrundmeyer@lesd.k12.or.us or the Lane AABSS team at laneaabss@lesd.k12.or.us.