Concluding its search for a superintendent to succeed Dennis Friedrich whose term ends June 30, 2014, the Fern Ridge School District Board of Directors is pleased to announce that Dr. Sally J. Storm has been selected to be the district's next Superintendent effective July 1, 2014.  Storm and the Board are working on the terms of a tentative agreement that will be finalized at a public meeting.  The Board anticipates making the official offer for the position at a special board meeting on March 31, 2014.  Press Release.
Congratulations to the following Fern Ridge School District 28J Distinguished Service Award Recipients for 2013-2014!!!!  Doris Brown – Educational Excellence – Distinguished Teacher, Cherr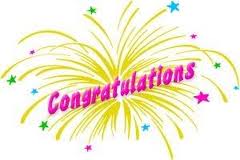 i Creach – Distinguished Classified Employee,              Quanah Bennett – Distinguished Administrator/Confidential Employee, Judy Smith – Distinguished Volunteer, Leah Lowe – Distinguished Future First Citizen, Gannon Jones – Distinguished Emerging Future First Citizen, and Elmira Louie – Distinguished Community Builder.  The awards will be presented at the awards ceremony on Thursday, April 17, 2014 at 7:00 p.m. at Deep Woods.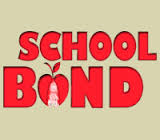 At the regular board meeting on Tuesday, February 18, 2014, the Fern Ridge School Board voted unanimously to place a $26,670,000 bond measure before the community in May.  Measure 20-220 would replace Elmira Elementary School, renovate other school facilities, and improve technology and safety throughout the District.  If approved by voters, the measure is projected to result in no increase to the school bond tax rate that property owners currently pay.  For more information, click here.
The School Board has opted to replace 5 total days of the 9 that have been lost due to inclement weather.  We already made up one day on February 17th.  May 23rd will be reinstated as a Teacher Workday (non-student).   June 16, 17, 18, 19 will now be student days.  June 20th will be a Teacher Workday.  The schools will work with families that already have unavoidable, prearranged conflicts.  This will be the final calendar change, regardless of future inclement weather.  The last day for seniors and graduation day HAVE NOT changed.   Please contact the schools if you have any questions.
Enacted by the legislature in 2011, open enrollment provides an additional method of school choice for Oregon students, which allows them to apply for a permanent admission to a school district via HB 2681.   Non-resident students may apply to transfer from their resident district to attend Fern Ridge School District through the open enrollment process.  Interested non-resident students must submit a completed Fern Ridge School District Open Enrollment form to the Fern Ridge School District Office beginning March 1, 2014 and closing on April 1, 2014 at 4:00 p.m.  Accepted applicants will be notified no later than May 1, 2014.
Shower facilities will be available to the public from 6:00 pm – 8:00 pm tonight at Fern Ridge Middle School for those who still do not have power in the Fern Ridge School District and would like to shower and charge up their electronics.
Fern Ridge Middle School has been determined to be safe to re-enter after a search by the police and bomb sniffing dog.  Students will be returning to the building and resuming their day.
Students of Fern Ridge Middle have been evacuated to the two elementary schools due to a bomb threat. Police are in charge and the building will be checked out prior to anyone re-entering.
The Regular Worksession School Board Meeting for tonight, Monday, February 3, 2014 has been cancelled.  The next Regular School Board Meeting will be on Tuesday, February 18, 2014 at 6:30 p.m. at West Lane Tech Learning Center.
The school board met and made the decision to make up a second "snow" day.  This day will be on Friday, May 23rd, which previously was scheduled as a teacher work day and not a day for students.  Action taken at the school board meeting will now make it a student day as well.  We are hoping that weather will allow us to continue uninterrupted for the rest of the year, but if not, we may have to consider adding more days later.  Thank you for your patience as we make the adjustments.