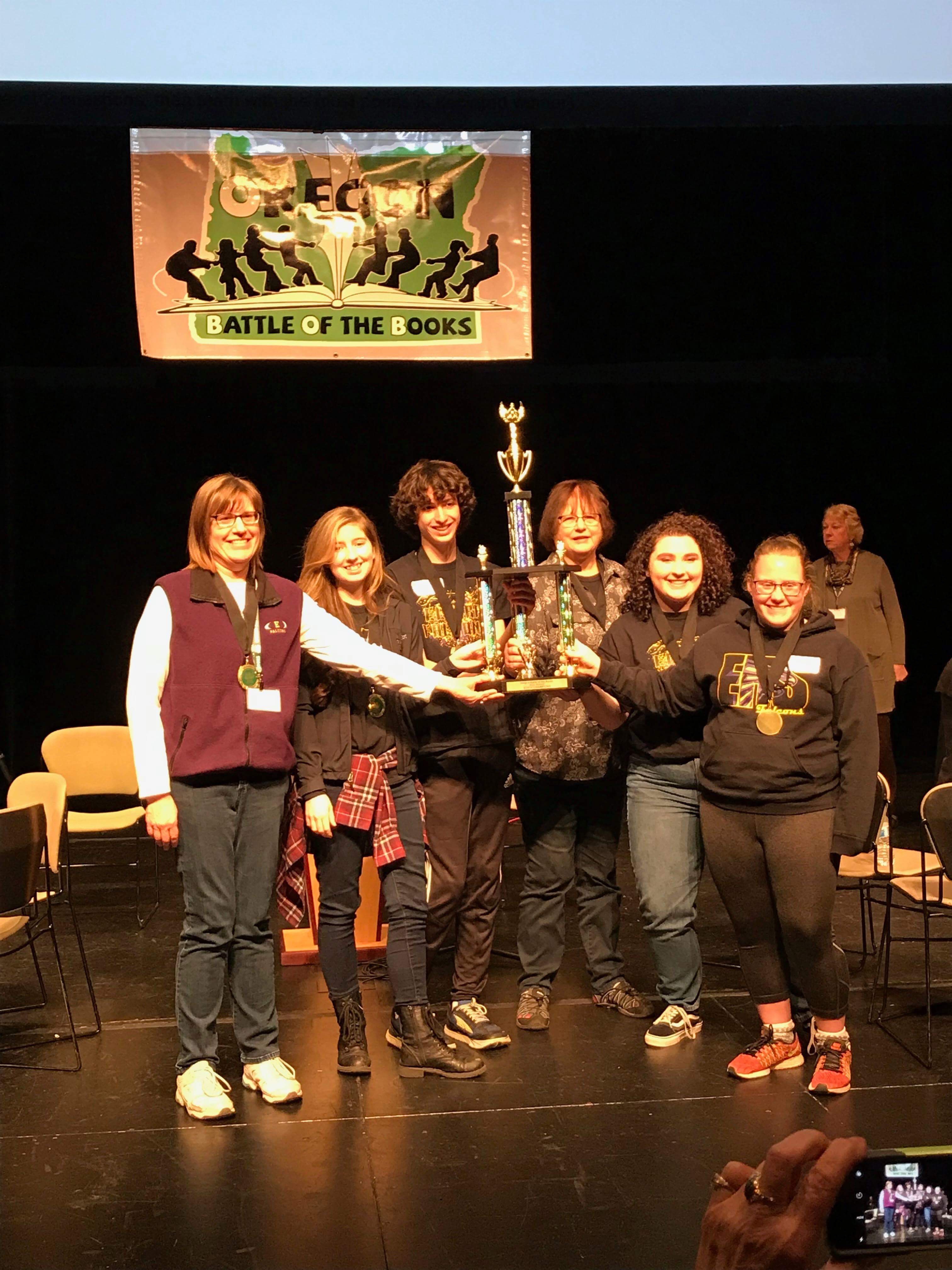 This past Saturday, April 7th, the EHS OBOB team traveled to Chemeketa Community College in Salem, Oregon for the High School section of the state OBOB Tournament.  The tournament began with "pool play" among the 15 schools that would be competing for the state title.
Elmira started out by by beating Alliance Charter School (from Oregon City) by a score of 45-25.  Next up was Adrian, located south of Ontario, and EHS won by a score of 33-8.  The third pool play battle was against Triad School (a private K-12 school in Klamath Falls) and again EHS won, this time by a score of 45-25. The final battle was against Imbler (a school near LaGrande) and EHS again prevailed by a score of 50-20.  Coming out of pool play EHS was seeded number one with a total of 168 points scored.
The next section of the tournament was an 8 team seeded bracket.  EHS matched up against the 8 seed, Imbler, and won by a score of 45-10.  In the final 4 / semi-final round, EHS faced Estacada.  The Final score was EHS 50, Estacada 20 and EHS was onto the Championship match that contains twice as many questions as the prior rounds.
In the Championship match, EHS faced Lebanon. While the match went back and forth, with both teams having the lead at some point, EHS went on a late run to win by a score of 68-52.  This is the first OBOB championship trophy for EHS, a testament to years of work and practice put in by the members of our team and their coaches.  A big congratulations to their coach and advisor, Sherry Cooper, as well as the team members:  Josiah Lorenz, Emily Eagle Eye, Jessica Woods and Kelly Hoffman!  Go Falcons!