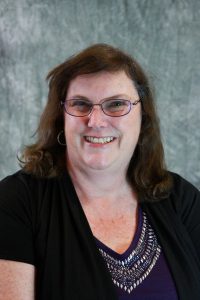 Missy Hall, an instructional assistant at Veneta Elementary,  is a natural choice for the Fern Ridge School District August Employee of the Month.
She has worked in the district for nearly 22 years!  Her main assignment is in the computer lab, where she sees most of the students in the school on a daily basis.  She has made a name for herself as a "go to" person when anything computer orientated needs to be accomplished.  You will also find her out and about the school during recess duty, lunch duty and even selling yoyos occasionally.  She is ready and willing to do anything that is thrown her way if it means that the staff and students at Veneta Elementary will benefit.
Missy has put her heart and soul into making Veneta Elementary a successful place for students and staff alike.
Congratulations Missy!