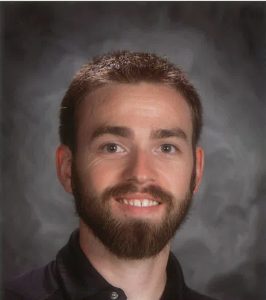 Our final employee of the month for the 2018-2019 school year is Pete Mazzei.  Pete is a custodian at Fern Ridge Middle School and has worked for the district since June of 2010.  He was nominated for this award because he is constantly proving himself to be a valuable part of the staff at FRMS.  He is always willing to stop what he is doing to help a student, staff member or parent volunteer.  In addition to his custodial duties, he also serves on the middle school safety committee.
Pete works hard each day to ensure that the building is clean and ready for students to arrive the next school day.  While students and staff are looking forward to a summer break in the next few days, Pete and the entire custodial crew are busy preparing for their summer cleaning schedule. During the summer break for staff and students, custodians are working harder then ever to strip and re-finish gym floors, deep clean classrooms, staff areas and locker rooms.  They work tirelessly to get the buildings ready for students to return in September.
Pete enjoys weightlifting and atv riding in his spare time.  He says that his favorite part about his job is the hours that he works because he gets to interact with staff and students during the course of his work day.  Thank you Pete for all that you do for our middle school staff and district!