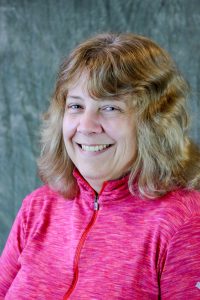 Sheila Upton and Pam Zellers have both been chosen as the employees of the month for February.  It would be very hard to imagine Elmira Elementary without these two incredible instructional assistants!
Sheila has worked in our district since January of 2004.  She and her husband Scott have been married for 33 years.  They have two daughters, a son and a new grand baby!  Sheila enjoys working with horses, cooking, baking and thinks that family camping trips are the best!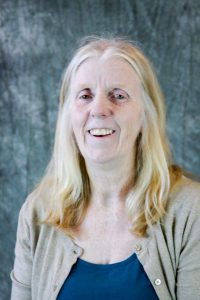 Pam has been an employee since November of 2005.  She and her husband Tom have been married for 30 years, have four girls, one cat and two adorable chihuahuas.  Pam loves to backpack with her friends (who also happen to be her co-workers) and she especially enjoys reading a book while outdoors in a new place.
Sheila is one of the many staff members who greet students first thing in the morning as they arrive at school.  She teaches reading to small groups and also helps with math intervention.  Pam spends most of her day teaching math and reading to students in small groups.  However, both of these ladies do so much more.  They are always ready to step up and meet any need in any capacity.  Whether that means arriving early, staying late, or rushing back from a professional development training to make sure that there is adequate supervision on the playground.
Pam and Sheila tell us one of their favorite things about their job is how positive and supportive the staff at Elmira are,  "We have the best staff.  We share the same sense of humor and really support one another.  It is fun working with the kids and watching them grow in so many ways."
Both of these ladies help organize food boxes and donations for EES families in need during the holiday season.  Pam has helped organize an after-school workout group and Sheila helps organize the EES Holiday Bazaar. Essentially, both in and out of the classroom, these two are a vital part of the team who make EES such a special place for staff and students every day.
Congratulations Pam and Sheila!  Thank you for all that you do for our EES staff, students and families!
One Response to February Employees of the Month