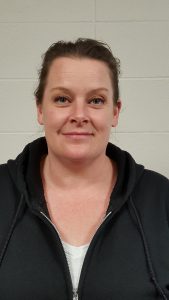 Congratulations to Jaime Weaver, our FRSD October Employee of the Month!
Jaime has been an invaluable member of our Fern Ridge staff since January of 2011.  She is an integral part of the Special Education department at Veneta Elementary and is responsible for scheduling all of the meetings between parents and the Special Education teachers, the Speech-Language Pathologist, and our Behavior Specialist!  In addition to helping all of these staff, she also keeps our school safety maps updated and helps out where ever there is a need at the school.
Once her school day is over, she stays and works at Fern Ridge Child Development Center taking care of Veneta Elementary and Elmira Elementary students in afterschool program.  When she isn't busy assisting staff and taking care of kids, Jaime enjoys fishing, travel, gardening and spending time with her family.  Jaime's two sons have both attended school in Fern Ridge.
Thank you Jaime for always keeping our Special Education staff organized and for taking such good care of all our students!