Our November Employee of the Month has been teaching in Fern Ridge for 30 years!  We are excited to highlight the dedication of Mrs.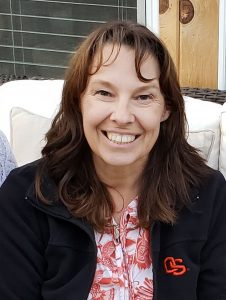 Marian French who has spent the majority of her time in Fern Ridge teaching Social Studies to our middle school students.
Mrs. French started working for the Fern Ridge School District in August of 1991.  Since that time, she has dedicated countless hours to our students while also raising a family.
Her husband, Derek, volunteers with the high school's soccer, cross country, wrestling and track teams.  Their sons are both EHS graduates.  Darin was the valedictorian in 2014 and Daniel was the Salutatorian in 2017.
When she is not busy with her students or teaching summer school or mentoring new teachers at the middle school, Mrs. French enjoys cooking, gardening, home improvement and spending time with her family and friends.
When asked about her favorite part of the job she told us, "Every day has its different rewards, challenges and surprises!"
Congratulations Mrs. French!