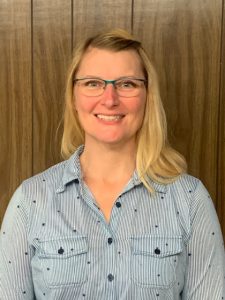 Congratulations to Candice Stansell, our December 2021 Employee of the Month!
Candice has worked in Fern Ridge for a little over a year in our OPTIONS program and has quickly proven herself an invaluable member of our team!
She assists with grading, attendance, downloading student lessons, helping parents on the phone and greeting families.  "There is never any down time in our department; I like that it keeps us busy."  Her favorite thing about her job is getting to be in charge of her department's Wellness Challenges and learning new technology skills.
"I have some pretty great co-workers that I get to work with and learn from."
Candice and her husband Nick moved to the area from Springfield where Candice ran a Daycare/Preschool for 21 years.
In October 2019, she started with us as a classified substitute before she joined us full time in OPTIONS.
She has two boys of her own; Grant 20 and Coleman 23.  She also has three step kiddos; Emma 12, Autumn 22, and Jaren 24 and a 5-year old grandson 🙂
She loves to craft, bake, collect rocks and play games with her kids but her all-time favorite way to spend her time is by going camping in their converted van.
With recent staffing changes, Candice has gone above and beyond to ensure our OPTIONS students have all of the resources and help they and their families need.
Congrats Candice!