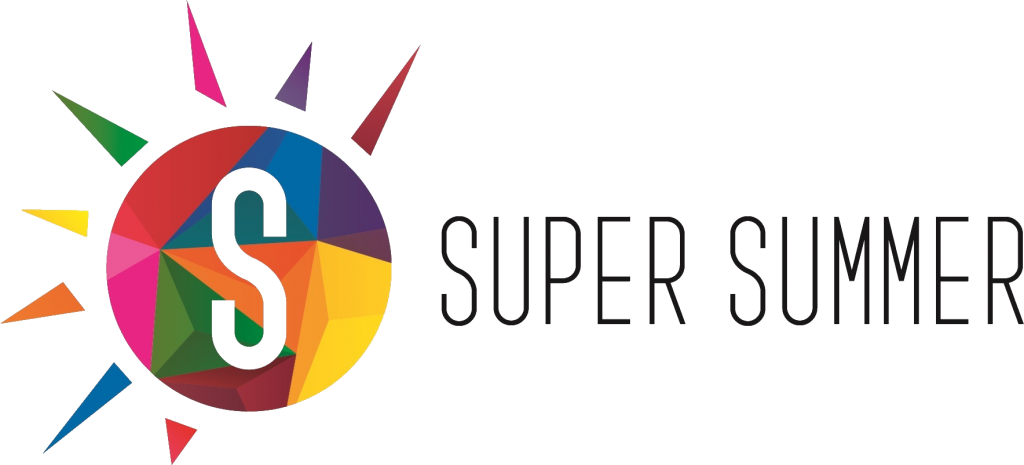 We are just a few days away from the beginning of our K-5 Super Summer Program! Your flexibility and patience is appreciated as we work out the final details!
What an amazing opportunity for our students!
Important Reminders
Dates: Monday – Thursday – July 12th – August 5th
Times: 9:00 am – 2:00 pm – Doors open at 8:45 am
Masks: Students will be required to wear masks on the bus and in the building. PPE and Mask information for Summer Program
Screening: Students will be screened prior to entering the building. K-1 Entrance will be on the south side of EES, 2nd-3rd grade students will enter through the main doors, and 4th – 5th grade students will enter at the cafeteria. Please help us keep our students and staff healthy and safe, if your child is not feeling well, have them rest at home.
Transportation: If your child is riding the bus to or from Super Summer, please double check pick-up and drop-off times: K-5 Super Summer BUS ROUTES
Enrollment: If your child is on the list, you should have been contacted by an FRSD Staff Member, received a Super Summer Text Message, and got a confirmation letter in the mail. If you are no longer able to participate, please call us ASAP. Currently, our spaces are completely full. If you are unsure about your child's enrollment status, please feel free to call us!
Questions: Give us a call – 541-935-8214
FRSD Students and Families:
With the 4th of July just around the corner, we wanted to inform you of some extra precautions we are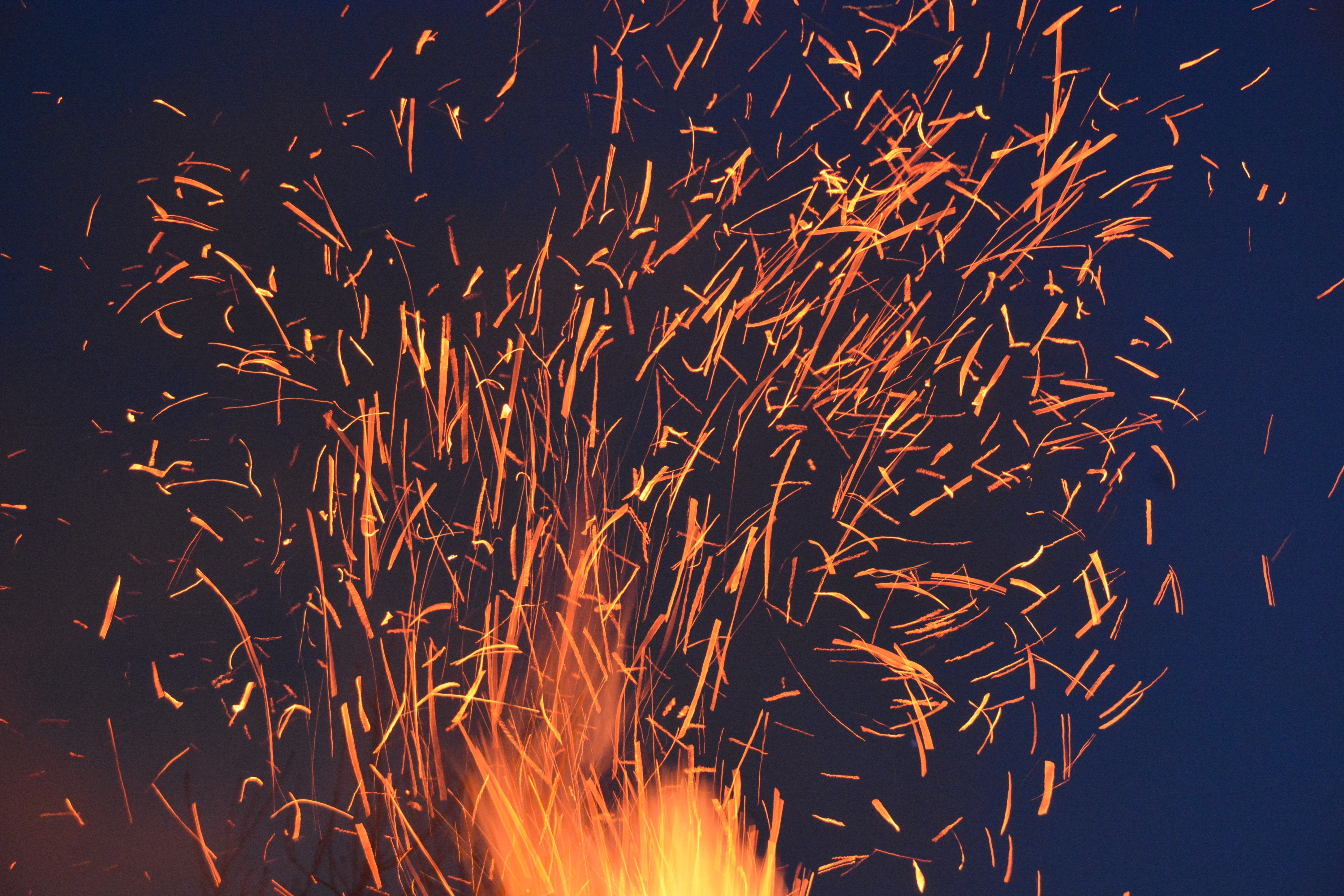 taking this year.
On June 16th, the Oregon Department of Forestry's Western Lane District declared the start of the fire season. This includes the banning of fireworks in the district.
Two FRSD campuses fall in within this ban, Elmira High School and Elmira Elementary. While our other two campuses do NOT fall within the district, we are asking everyone to refrain from coming to ANY of our FRSD campuses to light fireworks.
The combination of high temperatures and extremely dry conditions has us very worried that the opportunity for a fireworks "fire accident" is extremely high. We apologize for any inconvenience as a result of these campus closures for this activity.
Food for Lane County kicks off their 2021 Summer Meal program tomorrow.  Lunch (and breakfast in some locations) will be served  around Lane County June 28th  thru September 3rd from 11:30 am to 12:30 pm.  Food may be taken to go or you can eat lunch on site and enjoy the park!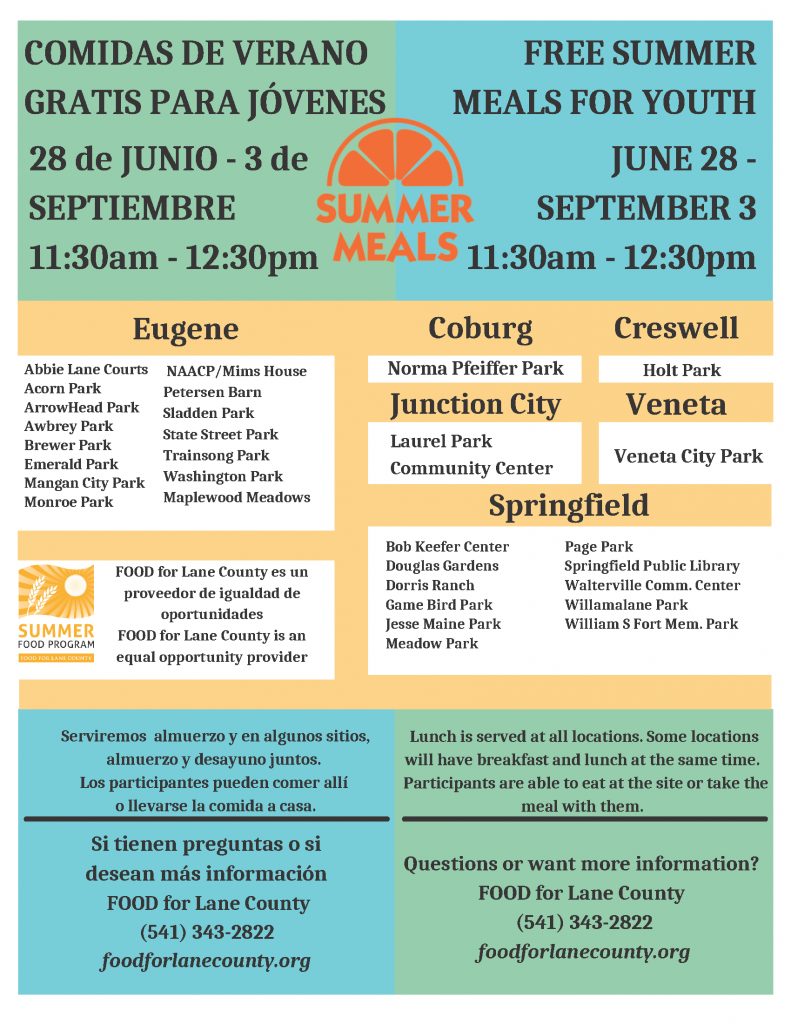 Fern Ridge School District has funded 5 free visits to the Veneta Pool (visits can also be shared with family/friends) for every Fern Ridge student.
The community pool opens on Saturday, June 19.  For the first three weeks, the pool will offer lap swims, family swims, and swim lessons.  The passes may only be used for lap swim, family swims, and recreation swims.
Laps & Lessons are first come, first serve and family swim will require advance registration and a lottery system.   Registration for family swim begins on June 14.
You can view the latest community pool details at www.venetaoregon.gov or by calling 541-935-4390 if you have any questions.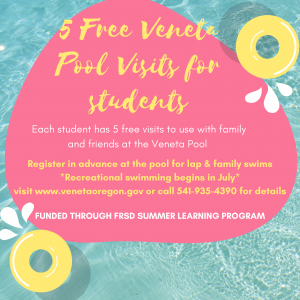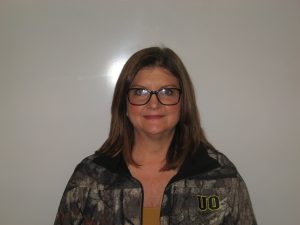 Our June employee of the month, Teri Moen, has worked for the Fern Ridge School District for over twenty years.  She started here on September 1, 1998.
Teri manages the learning center at Elmira High School where kids who are struggling come for extra help.  She meets with the parents of students who are on Individualized Education Plans (IEP), works with the students daily and writes their IEP plans.  She serves on several committees and is active in the teacher's union.
When she isn't helping students, she loves to camp, crochet, and craft but her favorite past-time is following her two grand-daughters around watching them play on travel softball teams.  She also likes all things sour gummy and dislikes bullies!
She has been married to her husband, Jim for almost 28 years and is blessed with two beautiful daughters, Kyleigh & Mckenzie.  She has two handsome son-in-laws, Ryan & Brandon and 9.5 grandchildren: Jayden, Jordan, Layla, Taylor, Jack, Connor, Lace, Presley, Cove and Dejàlyn (due in September).
Teri loves building relationships with kids who struggle.  "Helping a kid to discover that they really "can" do it."  She also appreciates working with an amazing team.
Congratulations Teri,  we appreciate all of the work you do in our special education department!
SPRING HARVEST FESTIVAL
GROWING A FUTURE SCHOOL FARM
Saturday, June 26th, 10am to 2pm
Elmira Elementary School (parking)
Visit www.growingafuture.org to learn more!
We are so excited to invite you to the school farm and learn about the incredible future and opportunities it provides the Fern Ridge School District students and community.
Please bring the whole family for a day of fun, food, prizes, giveaways and festivities that will be an exciting start to your summer. Come and encourage the students!
Here is a short list of what is waiting for you and your family:
GIVEAWAYS
* Prizes and Giveaways from community based organizations
* CSA Boxes from the School Garden
* Cornhole Tournament (prizes)
FOOD
* Strawberry shortcake
* Hamburgers & Hot dogs – Water, Lemonade & Tea
* Tasting tables (vegetables & honey)
LEARNING CENTERS (K-12+)
* Tours, Composting, Beekeeping, Soil Health
LOCAL ARTS, CRAFTS & PROFESSIONALS
* Artisans, Clubs, Experts
Come and join us!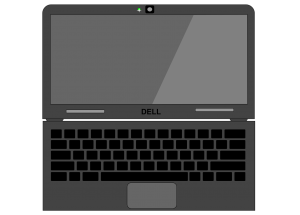 Chromebook check-in continues for grades K-2 from 7:30 am -8:30 am at VES, the next 3 school days.  For all other grades/schools, below is our plan!  If you have questions, please reach out to the building.  Pre-registering and bringing the "form" filled out are helpful, but NOT required!
CHROMEBOOK CHECK-IN SCHEDULE
Please bring the form at this link:  (click here)
If you are a 9th-12th grader using your Chromebook for summer school, you must STILL check-it in, and it will be signed right back out to you.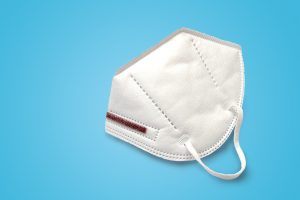 FRSD students and families,
Late Thursday, ODE put out new guidance on the topic of masks in certain situations (such as being outside).  You can read it (HERE).
The FRSD has taken that guidance, along with feedback from  staff, parents and the school board, and will be altering some guidance for the last month of the school year.  Below is that guidance.
AM Arrival Time
Prior:  Staff and students needed masks on any time on campus

New:  NO CHANGES FROM PRIOR REGULATIONS

PM Dismissal Time
Prior:  Staff and students needed masks on any time on campus

New:  NO CHANGES FROM PRIOR REGULATIONS

School Board Meetings
Prior:  Meet in person at D.O., streamed on Facebook, open zoom meeting for anyone to attend, comments received VIA email to be read into the record, no in-person public visitors, all board meeting participants wear masks

New:  Meet in person in EES Library, NOT streamed on Facebook, open zoom meeting for anyone to attend, comments will continue to be received via email to be read into the record, in-person visitors allowed, in person comments allowed at appropriate time on the agenda, all meeting participants and visitors will continue to wear masks, regardless of vaccination status.

Indoor Athletics
Prior:  Everyone, fans, athletes, contest management staff all wore masks—all the time

New:  Athletes that are actively competing, as well as "on-court/mat" officials that have verified vaccination status, can compete/officiate without masks.  Athletes and coaches on the sideline, fans, and other game management personnel must wear masks, regardless of vaccination status. For wrestling, and other sports where wearing a mask could be a hazard or is not feasible, thee are some differences.  If you have questions, speak to the coach who will have the most up to date information.

Outdoor Athletics
Prior:  Everyone, fans, athletes, contest management staff all work masks—all the time.

New:  Students, staff, volunteers, and spectators are not required to wear face coverings at outdoor sports events, regardless of vaccination status. Until additional updates are provided, all previous physical distancing and capacity restrictions still apply.

Athletics at "away" contests
FRSD Students, athletes, coaches, and fans will follow the protocols at the site we are visiting.
Inside School Instruction
NO CHANGES FROM PRIOR REGULATIONS
Outside School Instruction/recess
Prior:  Masks worn by all students and staff, all the time.

New:  There are some times, when wearing a mask outside is "optional" for staff and students.  Those include:  Recess, PE classes, or other instructional classes held outdoors. Social Distancing to avoid being a "close contact" is key.  The definition of a close contact is being within 6' of an infected person for 15 minutes.

Staff when no students are present
Prior:  Masks worn all the time

New:  For staff for whom we have "verified vaccination status," mask wearing is optional when students are not on campus.

Graduation-other end of year ceremonies
New:  Decisions on graduation and other end of year ceremonies will be finalized in the days/weeks to come, based on the county risk level and most current guidelines.
-Wearing a mask is a personal choice.  Students and staff are free to make a choice that depends on their circumstances.  If a parent would like their student to ALWAYS wear a mask at school, even in instances where it is allowable to not, please communicate that to your student.  At the K-5 level, if you have that request please share it with the classroom teacher and building principal.  School staff will do their best to remind your student of this.
-This document was made considering input from our teachers, classified staff, administrators, community and our FRSD school board.
-A "Fully vaccinated individual" means someone who has received both doses of a two-does COVID-19 vaccine, or one dose of a single dose vaccine and at least 14 days have passed since the final dose.
-We have 16 school days left!  Please continue to follow protocols, both in and out of school, to ensure our staff and students can remain with our current in-person learning instructional model.  —LAST UPDATED 5-23-21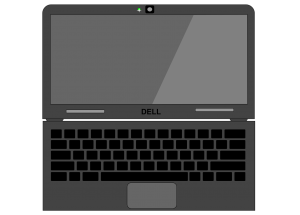 Thank you to the many parents who attended our Chromebook check-in night on Monday.  We were able to get almost 60% of them turned it at this time.  We still have over 100 Chromebooks out at these grade levels that we need to get returned ASAP, before we move on to upper grades (reminder this does NOT include OPTIONS or CDL students–they will turn in later).
Here is the next opportunity to meet with our tech folks, and get your Chromebook turned in for your Kinder-2nd grade student.  The turn-in times will be from 7:30-8:30 at the following schools, on the following days.  If you can bring the student device check-in form (click here)  filled out when you arrive at your check-in time, it will make things go quicker.  The forms will also be available on site.
Elmira Elementary- Library:
Tomorrow: 5/20 7:30-8:30 AM
Friday: 5/21 7:30-8:30 AM
Tuesday: 5/25 7:30-8:30 AM
Veneta Elementary- Cafeteria:
Wednesday: 5/26 7:30-8:30 AM
Thursday: 5/27 7:30-8:30 AM
Friday: 5/28 7:30-8:30 AM
We ask that parents please accompany the Chromebook (if at all possible), and not simply send it inside their student's backpack.  Please bring the charger, and if you have a "hot-spot," please return that as well.
We will have information on turn-in dates for upper grades very soon!  Thank you for your help!
Happy Nurses Day to our own Nurse Teresa and to all of these amazing health professionals who work to keep our students safe and healthy!