TODAY – June 15th is a full school day for students.
The final day of school, Friday, June 17th will be an early release day.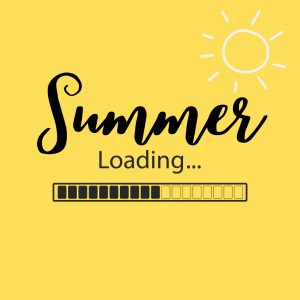 Today, Lane County became one of 3 counties in Oregon to move into the "RED" Category in regards to the CDC "community level" chart.  As a reminder, this data can be found on the right hand side of this page, on the District website at this link:  https://www.fernridge.k12.or.us/2020-school-year/
When a county moves to red, two of their recommendations are as follows:
Wear a mask indoors in public
Additional precautions may be needed for people at high risk for severe illness.
Because these are currently recommendations, and not requirements, at this time the district is simply putting out the information, and recommending folks wear masks indoors and that individuals consider further precautions based on your personal circumstances.
Tonight is graduation in the EHS gym.  Masks are recommended, but not required.  For our final week of school, absent any changes in the requirements, or significant changes to the COVID environment, I would expect this to remain unchanged.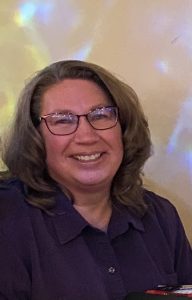 Our June employee of the month has worked for the Fern Ridge School District since August of 2013.  She worked as a media assistant in the library and as a bookkeeper for Elmira High School until the District Office was lucky enough to snag her in 2022.
Julie will take over the Accounts Payable position this July and will manage the purchasing and invoicing for our entire district.
She explained that working at the District Office has been a wonderful experience.
I love the challenges of my job.  I'm always learning something new.  I have really great co-workers and everyone works well together.
Julie and her husband, Bruce just celebrated their 30th wedding anniversary this year!  Their oldest son Jared graduated from Elmira High School in 2017 and their youngest son, Brody is a junior at EHS.
In her free time she enjoys being with her family, having dinner with friends, and enjoys watching movies and sports.  One of her favorite summer past-times is kayaking at Fern Ridge, Horton Pond or on the coast.
She also likes to read, craft and travel…..just enjoying the moments, big or small!
Congratulations Julie!  We're luck to have you on the District Office team!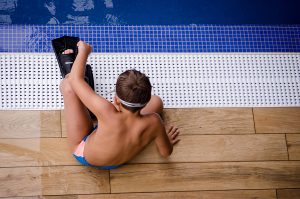 Quick reminder -before we jump into summer – the final early release day of 21-22 has moved from Wednesday, June 15th to Friday, June 17th. 
Students are released from school at their regular time on Wednesday, June 15th
Looking for next year's school calendar?
Our adopted 2022-2023 School Calendar has been posted on the website.  You can find it on the front page of the website or by visiting this link.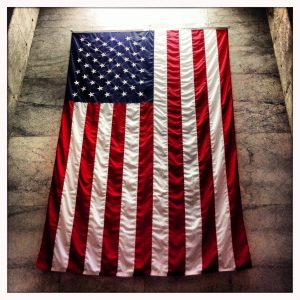 There is no school for students tomorrow, May 27th (teacher work sample day) and in observance of Memorial Day there is no school for students or staff on Monday, May 30th.
Hope everyone has a great (and safe!) holiday weekend.
A quick update on our current COVID situation —  we continue to deal with many staff and students testing positive for COVID-19.  We currently have over 30 folks out district-wide including 10 staff members who are sick.
One of the most impactful ways you can help us maintain in-person instruction is by keeping your student(s) home when they are are not feeling well.  We all need to come together and work to keep school open for these final three weeks. 
Thank you for your continued assistance and partnership!
We are deeply saddened by the tragic news regarding a school shooting earlier today at an elementary school in a small town in Texas. Our thoughts are with the Uvalde community and the families of those who lost their lives or were injured.
We recognize that news such as this can be shocking and can have a deep impact on school communities. We also know that such a tragic occurrence may bring school safety and security to the forefront of your mind. We want to reassure our community that schools are safe places, and we are always looking for ways to reinforce and improve the effectiveness of our district safety measures. These include securing our campus entrances and entrance securing systems, practice and regular review of physical security and emergency procedures, along with a close partnership with our local police.
As always, we ask families to be our partners in safety. Students are urged to speak up about any threat or other information that is concerning to them. They can tell a trusted adult at school or report information anonymously to Safe Oregon via text, call or email. Always notify the school if you know of an unsafe situation, and call 911 first if it is an emergency. Check in at the front office if you will be at the school, and if you see anyone unauthorized on campus tell school staff right away. Please also talk with your students about how to be safe at home, in your neighborhood, and on the way to and from school. Be alert to potential dangers. Provide the school office with your complete current contact information—if there is ever an emergency we will use email, mobile phones, home phones, websites or other communication to notify you with accurate information as quickly as we can.
If staff find themselves troubled by this tragic event or by any other concerns, free, confidential counseling and support is available through the district's employee assistance program (EAP) provider.
Events like these also raise questions and fears in children. Families and staff can help children feel safe by talking with them openly if they have fears, establishing a sense of normalcy and security, and reassuring them that schools are safe places and dangerous events are rare. If families need support to help guide their discussion of these events with their children, they may find these resources of help:
I know you join us in sending our deepest sympathy to the community of Uvalde, Texas, that is grieving this terrible event. Thank you for caring for yourselves and each other, as well as for our students.
Based on a request from building staff, the FRSD school board has altered the District calendar for the last week of school.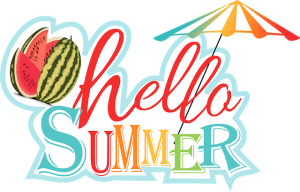 On the final week of school only – EARLY RELEASE day will be moved from  Wednesday, June 15th to Friday, June 17th. 
Wednesday, June 15th will be a full-school day.
This will be the only week that the early release day will change.  If you have any questions, please reach out to your student's school office.
The maintenance department will be applying an approved, low impact herbicide to the fence lines at each school on Sunday, May 15, 2022.  The application is intended to discourage new weed growth in those areas.
In accordance with state law, signage will be posted at each site with contact information and re-entry times.
If you have any questions or concerns, please reach out to Jeff Thiessen: jthiessen@fernridge.k12.or.us
Congratulations Shelby Humphrey!!   🎉  Our May employee of the month!  🎉
Shelby has been the glue helping to hold the office at Fern Ridge Middle School together.  Seriously, what doesn't Shelby do?!?  She not only serves as head secretary handling phone calls, updating attendance, student registration, immunization information, school purchase orders, petty cash, schedules and hundreds of other things that would take up this entire post!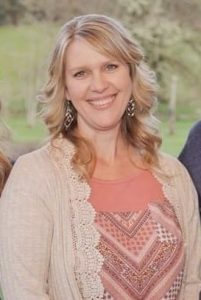 These past few years have been especially challenging with all of the additional COVID related work which meant reaching out to families, rounding up the take home work for students, not to mention monitoring and updating all of the tracking spreadsheets!  This year, she has done all this and more with less help in the office since our Instructional Assistant shortage meant that our other secretary, Casey, had to be assigned to more student supervision duties.
When she is not busy being the rockstar of the FRMS office, Shelby likes to spend time with her husband of 18 years,    Nate Humphrey and their daughters,  EHS 9th grader, Hannah and FRMS 6th grader, Olivia.
Shelby loves to be outdoors at the beach, camping, swimming, rafting, hiking, traveling and she still finds time to read, bake and volunteer.
Her favorite part about being in the office at FRMS is being able to help students and assist parents with whatever they might need.  Supporting teachers, administrators and staff in any way that she can.  "I like making people feel appreciated and truly enjoy being helpful.  I love to see the smiling faces and making a difference in someone's day."