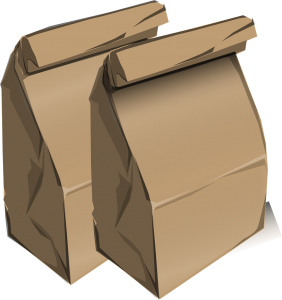 Starting Monday, March 8th, FRSD's food service will begin offering an additional weekly meal pick-up option.
Families with students who have returned to in-person learning are able to order an Add-On Meal Kit which will supplement the hot lunches our students are able to receive during their in-school days.
Each meal kits include 5 breakfasts & 3 cold lunches.  We hope this will help to alleviate some of the logistical concerns for families' meal options on their student's non-school days.
If you're interested in an Add-On Meal Kit for your family, please email Food Service Director, Alan Fullerton at afullerton@fernridge.k12.or.us and include your last name, how many kits you would like to order and if your student(s) are on an A or B day schedule.
These Add-On Meal Kits will be available for pick up during our normal weekly pick-up time in the back EHS parking lot on Monday evenings from 5-6pm.
To minimize waste, we will only be producing as many of these kits as are pre-ordered so please be sure to reach out if you would like to participate!