School Closure
Recently the District removed some large fir trees.  We have them stacked on some property immediately South of Elmira Elementary School.  The district will be accepting sealed bids for them.  All of the information can be found at the link below.
2022 English Language Arts (ELA) Curriculum Adoption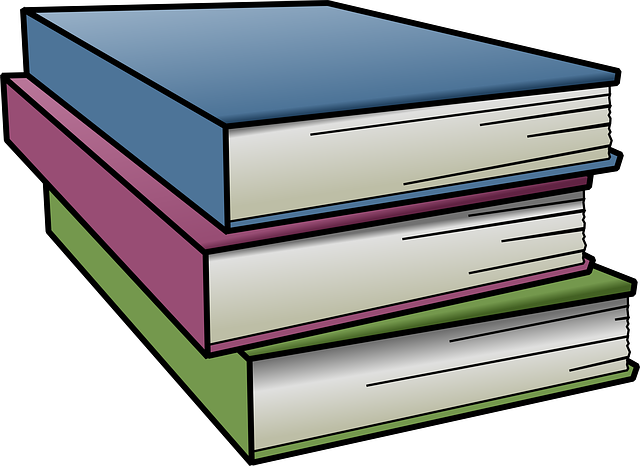 Dear Fern Ridge School District Students, Families, and Community Members:
This year, FRSD will be adopting a new language arts curriculum for K-12 students across the district, designed to meet Oregon's state educational standards and align between grade levels. Curriculum includes the textbooks, materials, and digital resources that support student instruction. Teams from each school including administrators, classroom and special education teachers, intervention specialists, and English language development specialists have been researching programs from various publishers.
Following a rigorous evaluation process, we are excited to share FRSD's recommended curriculum with our families. Feedback from community stakeholders is welcomed.
K-5:      McGraw Hill – Wonders
6-8:      Houghton Mifflin Harcourt – Into Literature
9-12:    Savvas – My Perspectives
If you would like to stop by the District Office to view the materials in person, ask questions, or share your opinions, please feel free set up an appointment.
This FRSD ELA Curriculum Review.pptx outlines our review process and contains links so you can explore additional information, view publisher videos, and more. After reviewing the materials, please complete this survey to share your thoughts.
Thank you for sharing your perspective and partnering with us as we work to adopt and implement the best possible curriculum to support FRSD students' and teachers' needs.
Michelle Marshall
Director of K-12 Programs
541-935-2253, ext. 1220
Throughout the COVID-19 Pandemic, FRSD has followed all requirements set forth by both OHA and ODE.  On Wednesday, ODE released an update to the COVID health and safety protocols school districts in Oregon are expected to follow beginning on March 12th, the date the mask mandate ends in Oregon for K-12 schools.  Beginning the 12th, the vast majority of COVID mitigation guideline decisions will happen at the local level.
While the District will put out more specific and detailed information prior to the 12th, for now, a brief summary of the new guidelines that FRSD will follow, are listed below:
Contract tracing is no longer required:  FRSD will not require it.
Students who are exposed will not need to quarantine if exposed, unless symptomatic:  FRSD will follow this.  We are still working on the best way to provide notification to parents when their child has been exposed at school.
Students and staff who test positive, or become symptomatic after an exposure, must isolate:  FRSD will follow this exclusion requirement.
Testing:  We will continue to offer testing to families that request it.
Masks are no longer required for staff or students at school or on buses:  FRSD will will not require them.
If you have questions or concerns about the new guidelines, please feel free to contact me at 541-935-2253 or gcarpenter@fernridge.k12.or.us.  A complete update/graphic is in the works that outlines all critical information and will be released soon.
Please remember that there are still some staff and students who will choose to wear a mask within the school setting.  We will respect EVERYONE'S choice and as a District will not tolerate anything short of full support for this choice, as the state mandate is now lifted.
To those that have continued to show grace and patience throughout the pandemic, your support is appreciated.  Our GOAL remains the ability to continue to provide in-person instruction daily while keeping staff and students healthy and at school!  THE SINGLE BIGGEST THING OUR FAMILIES CAN DO TO HELP SUPPORT THIS GOAL IS TO REMAIN HOME WHEN SICK!
We all are looking forward to a return to something more normal, while remaining vigilant to ensure instruction is not impacted in the months to come.
Gary E. Carpenter, Jr. Superintendent, FRSD
For the foreseeable future, we will be addressing a heating issue at EHS.  This morning we found that the primary mixing valve had failed in the boiler system.  Earlier this year, our maintenance staff identified this valve as needing to be replaced and we ordered one.  It was scheduled to be here in late December to change out, however, the part has not yet arrived due to supply/factory issues and today it failed.
We will be monitoring the heat in the school closely and be doing several things to help keep the rooms to temperature until this problem can be fixed.  We had multiple experts on site today and we will continue to problem solve along side them in the days to come.
In the meantime, students should dress for cooler temperatures on campus, especially first thing in the morning, before strategies we will be implementing have time to take effect each day. We will continue to monitor and adjust.  For future updates, please follow the EHS webpage.
The roads are icing up and very slick. FRSD will be on a 2 hour delay this morning!
Today we have been able to resolve the circumstances from the January 3rd incident where it was reported to school administrators that someone had seen a "threat" on social media.  Thank you to local law enforcement (LCSO), and their numerous other partners, for working with the district diligently to resolve this.  As you may recall, due to receiving this information in the early evening hours of January 3rd, and an inability to gather enough information to solve the issue that night, the decision was made to cancel school for EHS and FRMS on January 4th.  By the end of the day on the 4th we determined this was not a credible threat and were confident enough in the circumstances surrounding this issue to return to school the following day.  Since that time, I, along with other District staff and law enforcement, have spent time on this issue each and every day.  It is one we take seriously.
Earlier this afternoon a student and her family met with law enforcement.  She was cooperative and honest about these circumstances and admitted to making up the fact that a threat had been seen on social media. She was cited in lieu of custody due to her honesty and cooperation and released to her parents.  Subsequently, I also met with the family.  Law enforcement will be pursuing appropriate charges based on these specific circumstances, and the school district will be doing the same through our discipline/due-process guidelines and policies.   The family has been very cooperative and in addition to appropriate consequences, we will be looking for ways to support this student and her family in the days and weeks to come.
A reminder to our students that threats made or reported for ANY reason will be taken seriously and they have significant ramifications and consequences to not only the perpetrator, but our entire community.  Thank you to our staff, students and parents for your patience as we worked through this.  The safety and security of all students is our first priority.  As always, if you hear or see anything that may indicate a safety issue, please report it right away.
Gary E. Carpenter, Jr., Superintendent, FRSD 28J
Today, ODE released graduation rate data for the 20-21 school  year.  That data can be viewed here:  GRADUATION RATE DATA.
A BRIEF summary of the data is below.  Thank you to all of our staff across the District K-12 that work tirelessly to support our students and their pursuit of a diploma.  In addition, thank you to the families that prioritize school and encourage the academic achievement of their children!
20-21 4 year cohort graduation rate for all students in the State of Oregon:  80.63%
20-21 4 year graduation rate for all Lane County students:  77.82%
20-21 4 year graduation rate of Elmira High School students:  91.01%
As much of Oregon is seeing, and specifically Lane County, we are experiencing a large spike in cases of COVID-19 among staff and students today.  Fortunately, all of our staff have been vaccinated, and symptoms for everyone to this point have been relatively mild, and we expect them back in school soon.  Since the beginning of the year, our primary concern has been to maintain in-person instruction.  We have been able to do that through the creativity, teamwork and dedication of our staff, as well as by following all of the layered mitigation safety protocols.  To date, we have not had to alter our calendar due to a lack of staff, or as a result a COVID outbreak.  While daily in-person instruction throughout the year is our goal, all school districts in Lane County are preparing for the possibility of needing to close for short periods of time.
On Monday, ODE released a School health Advisory for Continuity of Instruction.  One of the things it addresses is that the expected spike in cases, thus resulting in requirements to isolate (for those ill) or quarantine (for those that are close contacts) and the impacts on workforce stability in a wide range of sectors, including schools.  We expect further updates from ODE on Friday regarding new requirements and guidance in the areas of quarantine, isolation, test to return, up-to-date vaccination status, safety protocols, athletics, testing programs and more.
The next month is critical. By mid to late January the modeling currently shows that we could be through this surge, and cases will drop off dramatically. We need the help of families and community members in order to maintain in-person instruction:
Keep your child home if they have symptoms.
Vaccination remains the best protection against serious illness and reduces spread of the disease.
Limit gatherings.
Follow safety protocols including masking, hand-washing, distancing, etc…
We will try to keep the community apprised of any changes.  Below we will briefly address multiple topics I would like our students and families to prepare for.
Remote Learning:  If the district needs to shift to remote learning, we are prepared to do so.  We believe we can get Chromebooks issued in 24 hours to our K-8 students (H.S. students already have them), and only need to be "closed" for one day.  If the district needs to close for multiple days (more than 3)…it is most likely we will look at engaging in remote learning.  If the district needs to close for less than 3 days, it is most likely that we will NOT be engaging in remote learning, we will simply have no school days. In this case, there is a possibility the school year could be extended. The need to do this, if it arrives, will be last minute.  We would encourage families to have a plan in place.  It will be a last resort.
Athletics:  For now, there are no long term changes to athletics, however due to an outbreak today among both basketball teams, both of those programs are needing to "pause" for one week.  I do not want to pause athletics permanently, as we are committed to providing as normal an athletic experience for our student athletes as possible.  Practicing the safety protocols listed above will be critical going forward, and for basketball teams when they return.  We want to make clear to our students and parents, that while we value participation in athletics, there is a much higher risk of catching and spreading COVID for our student athletes.  The primary difference here is that attending school is compulsory, while participating in athletics is voluntary.  This allows the district (through state guidance) — to have different requirements for each.
Will students be required to be vaccinated and/or boosted?: I have looked into this extensively in the last few weeks, and while I certainly cannot say I am 100% sure of anything, I am comfortable making the two statements below:
I do not expect any changes to the vaccination requirements in this school year.
If this were ever to occur, just like all other required vaccinations for students, I would expect parents would have a clear and relatively simple path to "opt-out."
Updates to Quarantine & Isolation:  The CDC made new recommendations early this week.  OHA officials are currently working with the CDC regarding what this means for schools.  As soon as we get an update, and have time to interpret it, we will share this information.
Thank you to all the families, students and staff that continue to be flexible, follow protocols, and work hard daily to ensure we can continue to maintain in-person instruction.  That remains the goal, every day.
Gary E. Carpenter, Jr.
Superintendent, FRSD
Fern Ridge Families, I wanted to update you with as much information as I can, while not compromising the investigation being done by both local and Federal authorities.
What was the threat? In simple terms, it was that violence was going to occur on the EHS campus (there was a minor reference to FRMS)—No specific names were used and it was mostly directed towards staff.
Was there more than one person making threats? At this time, we believe it was one person.
Why re-open school if the person hasn't been caught? The decision to close school was made in conjunction and consultation with local authorities, as was the decision to re-open.
Is the investigation over? No, multiple law enforcement agencies continue to work this case.  I remain hopeful we will identify the individual(s).
Will you continue to provide updates? I will continue to provide updates as warranted.
Can I keep my student home from school? If you believe this is what is best for you and your family at this time, then yes.  Please contact the school and work with the office and teachers regarding school work.
Thank-you for your continued patience and understanding.  This incident, ensuring students and staff are safe, and identifying the individuals that are involved, continues to be our top priority.
Gary E. Carpenter, Jr.
Superintendent, Fern Ridge School District