Employee of the Month
Congratulations to Rebecca Hauge, our October Employee of the Month!
Mrs. Hauge is a Special Education teacher at Veneta Elementary School and has worked for our district for over 2 years.
One of the favorite parts of her job is teaching students new strategies that they can use to solve math problems.  She also enjoys working with other teachers and specialists within the district to support student learning in the classroom.
On a daily basis, Mrs. Hauge teaches phonics, reading strategies, writing skills, social skills, mathematical thinking skills, number sense and math computation in the Veneta Elementary resource room.  She also supports students' needs so they can be successful in their classrooms on a daily basis.
She enjoys spending time with her family and friends, hiking and camping in the woods but one of her new favorite places to be is the beach.  She has traveled extensively, visiting 11 countries and counting.  She also enjoys yoga, painting and dance.
We want to thank Mrs. Hauge for the support she gives to all of her students at Veneta Elementary!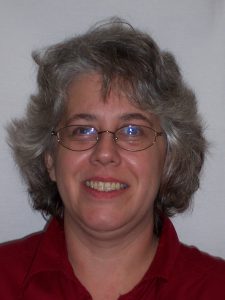 Fern Ridge School District is pleased to announce Delise McCormick as our September 2017 Employee of the Month!  Delise joined our staff in 2011 and has been a valuable asset ever since.  She has served as a Special Education Instructional Assistant at Veneta Elementary and this year will be supporting students at Elmira Elementary. In addition to her duties as an Instructional Assistant, Delise has taken on the role of FRSD Kids In Transition to School (KITTS)  Lead Teacher.  This is the second year that she has worked tirelessly over the summer to help prepare over 40 students for kindergarten.  Not only is her passion for children evident in everything she does at our schools but it also extends to our community.  She loves being with her family and recently hosted 2 exchange students from Japan.  She is an active member of the Fern Ridge Community and in her spare time is  known to paint, decorate and hide rocks throughout Veneta.  Please join us in recognizing the positive attitude and caring nature that Delise brings to us.  Congratulations Delise!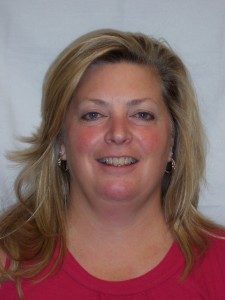 Please join us in recognizing the Fern Ridge School District (FRSD) Employee Of the Month for August, Mrs. Leiisa Boytz.  Leiisa was hired by the district in December of 1997 and has worked for multiple buildings in multiple positions over the course of the last 19+ years.  Leiisa's current assignment, where she has been for nearly a decade, is at Elmira High School where she serves as the School Bookkeeper and Athletic Secretary.  Leiisa is a tremendous resource to the administration and staff, as well as to parents and students.  She is a dedicated employee who is excellent at what she does.  Her responsibilities in her current role are too numerous to list, suffice to say she has a wide range of them and is a critical part of many activities that occur at EHS.  One of the things that Leiisa mentions that she enjoys about her job is the "wide variety of duties" that it entails.  She also mentions that she loves her "EHS Family" that includes all the staff, students and parents.  In her spare time Leiisa likes to garden, sew and spend time with her family.  Please join me in recognizing Mrs. Boytz, as our Employee of the Month!